While I certainly get offers to test out physical hardware and gadgets quite often – the number of requests to test out apps far outnumbers that by a fair margin.  The challenge though with apps is that many apps are really rather duplicate in nature with others.  There are literally hundreds of apps out on the App Store (just the iPhone one alone) that track distance using the phones GPS and record it as a run.  Very few of them offer anything unique or compelling.
And while some of these are both legit and interesting, there are only a select few that I actually use on a frequent basis.  So I thought I'd take a chance to share with you the apps that I truly do use often – as well as why I use them.  Note that my goal here isn't to give you a full review of the apps, or to do this as an app showdown, but rather, just tell ya what I use and why I like it.  Often, I'm really focusing on a specific part of the app as the reason I use it.  And even more importantly, I'm usually selecting apps that 'just work' and aren't duplicate with something I already have. Finally, as noted at the bottom – after this post I'll also do follow-up posts with both Windows Phone and Android.
Sound good?  Good, let's get started!
Swim:
SwimRadar
There's precisely one app that has any relevance to swimming that I use frequently – and that's SwimRadar.  I talked about the app previously when it first came out, but the quick version is that SwimRadar shows you where the pools are that are around you – as well as the information about them.  Additionally, you can also program a given address in and see the pools closest to that address.
This is completely and totally awesome for not only travelling around the country – but also even just when I'm in the greater DC area and have a meeting somewhere outside my neighborhood.  This allows me to easily find a pool near the meeting location, rather than trying to fumble about the Internet looking for one.
And because you can filter by all sorts of parameters from length to whether or not the pool is private – you can weed out the pools that would have been fail-boats, even before you arrive with your bag of pool toys.
Bike:
There are tons of bike apps out there – almost as many as running apps.  But since I primarily record my rides on a variety of standalone devices (Garmin Edge, Joule, etc…), most of what I use bike apps for is limited to ancillary support.
MapMyRide:
It may surprise you to learn though that when it comes to riding in funky places that I'm not versed in, I  often use the MapMyRide app over my Garmin Edge 800.  Why you ask?  Well, with the Edge 800 I have to ensure the correct maps are loaded (which cost money, unless you use the Openstreet maps, which instead cost lots of time).  Then I have to create the route (either via Garmin's tool, or someone else's), then I have to transfer it to the Edge.  Finally, I've gotta check and make sure I did all that right.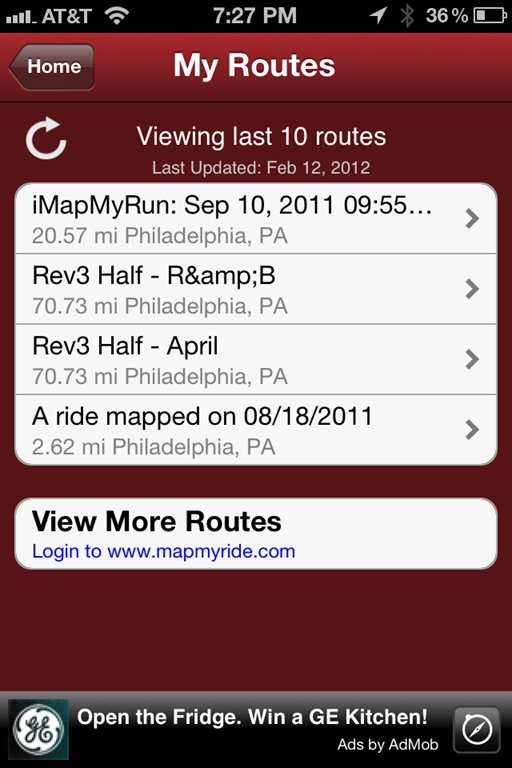 Yet, with MapMyRide, I quickly draw out the route online, then just load up the app and it's there in my account.  Additionally, if The Girl and I are riding – then she can also easily access it on her phone – since we are often riding different paces.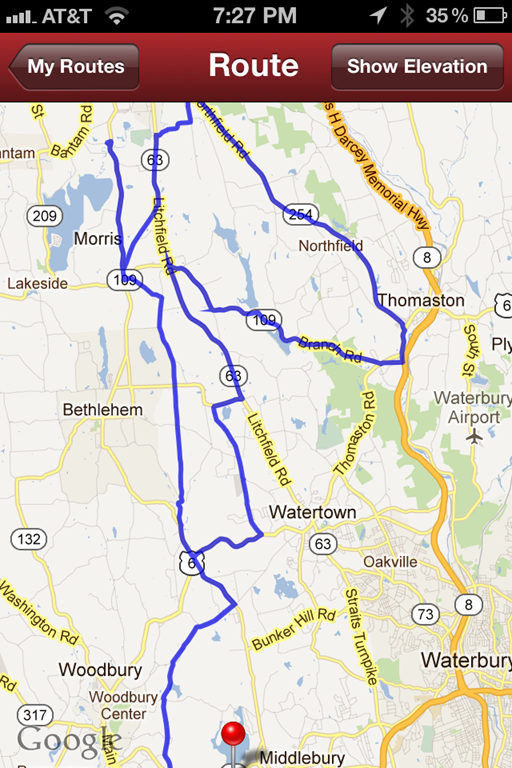 Really, it comes down to simplicity.  And in many ways, this is why units like the Garmin Edge 800 are probably taking a beating from phone apps.  If the Edge 800 did everything via WiFi at my house (or via 3G), then it'd be awesome and a viable competitor for my use case.  But for someone with not a lot of time, MapMyRide fits the bill.  Sure, I still record my ride on my Garmin, but I just don't use it that often for mapping – despite being a better form factor for it (waterproof and all).
Bike Repair
By definition triathletes aren't the most handy when it comes to fixing our bikes.  Sure, most of us can get by with fixing the basics – a flat tire, adding a water bottle cage, or even changing our helmet chin-strap.  But beyond that?  Well, it's trouble-time.
Thus, back when I was reviewing apps for a Bicycle Magazine article, I stumbled upon this app (simply called Bike Repair) that has continued to this day as a keeper.  It covers the gazillion different ways you can break your bike – and shows you how to fix it, complete with all sorts of high res photos.  It's like bike-repair porn.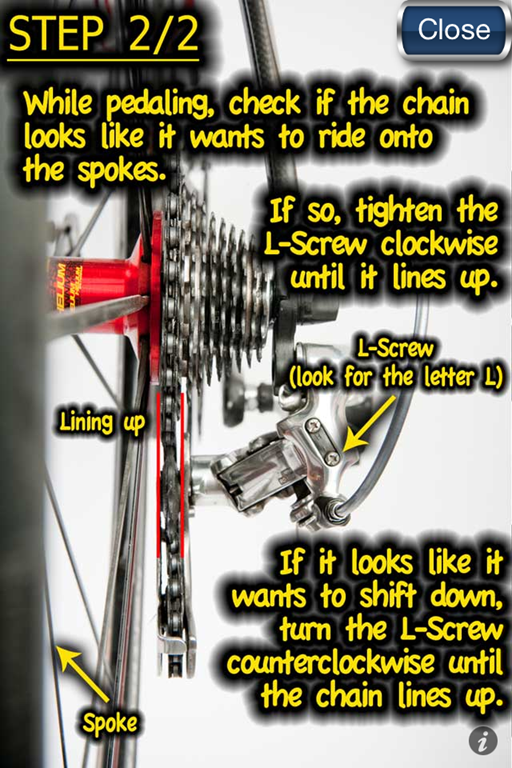 Each step has more arrows and itemized plays than the Patriots Super Bowl Hail Mary attempt…the only difference being that these steps actually work.  Since I almost am always cycling with my phone, it's the perfect companion when crap hits the fan 50 miles from the nearest bike shop.
Garmin Tracker (GTU10)
The Garmin GTU10 cell-based tracker is simply a little waterproof thing the size of a pack of gum that  transmits its GPS position up to every 15 seconds (for up to 4 weeks), and does so via existing cell networks.  This is perfect for tracking friends and family on long rides or races.  Now you may be wondering why I'd be tracking myself – but in reality, it's for tracking either The Girl, or for letting The Girl track me.  And the free Garmin Tracker app allows easy access to that location data.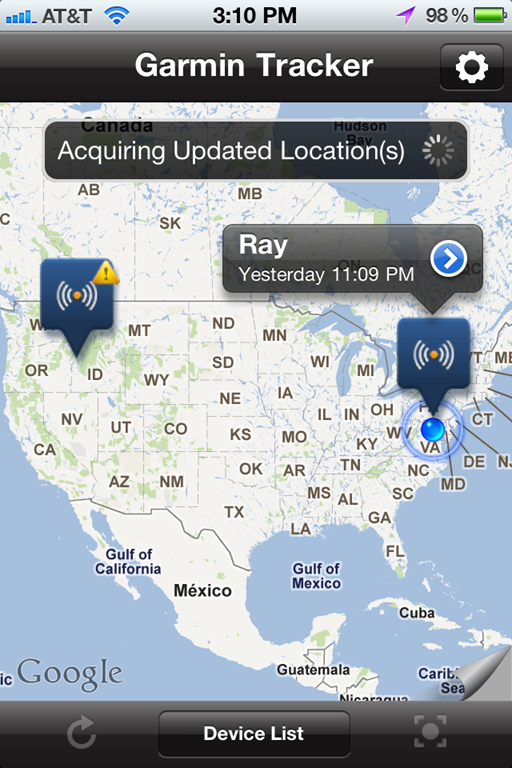 The app is surprisingly thorough (far better than the Garmin Fit app), and there's almost nothing that you can't do on the app that you can do online.  Pretty cool.  I can create geofences at the last minute, setup notifications, and even just simply see where the tracker unit is.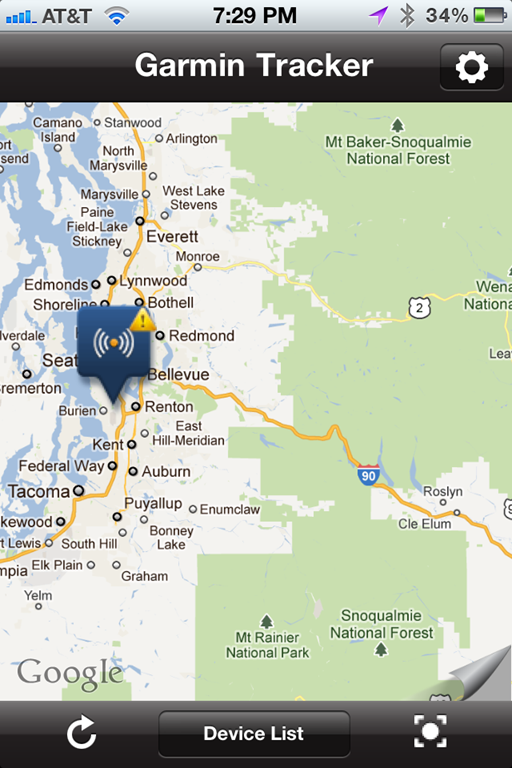 Just to be clear though, this does require that you have a GTU10 unit (or have a friend who has one).  But assuming you or a friend have the unit – it's a must have app.
Run:
Wahoo Fitness:
I often get asked which app is the best recording app for the Wahoo Fitness ANT+ key…and honestly, the answer may sound silly – but most would say it's actually Wahoo's own free app.  The reason is somewhat two-fold.  First, they spend a heck of a lot of time using it as they develop their various products – so it tends to get a lot of pounding.  As such, it has to support a variety of partners to get your data out, since they don't have their own data website.  Thus, you can post workouts to everything from TrainingPeaks to Garmin Connect (yup, seriously).  And, because the folks at Wahoo are all data geeks, they are very much on the page of ensuring you get clean and correctly recorded data in a ton of downloadable formats.  Secondly, they've spent an inordinate amount of time on fixing iPhone GPS issues so that the data is clean.  The same is also said of the other app in this category – RunKeeper.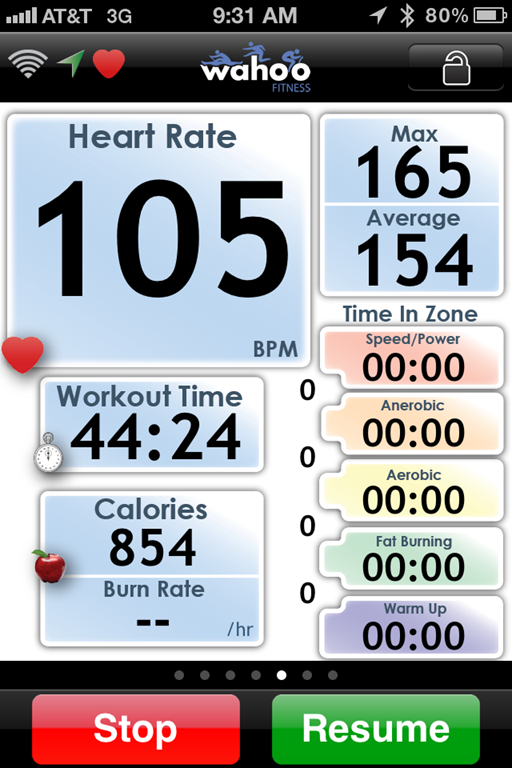 In addition to all the standard recording stuff – Wahoo's app can also download your workout from most Garmin Forerunner devices, then up to any of their partner sites (including Garmin Connect itself).  I've found this useful when I've just completed a workout and won't have access to a computer for a while.  For example, I've often finished a run and gone straight to the airport for a long flight, this way I can upload while sitting on the plane before takeoff.  Good stuff.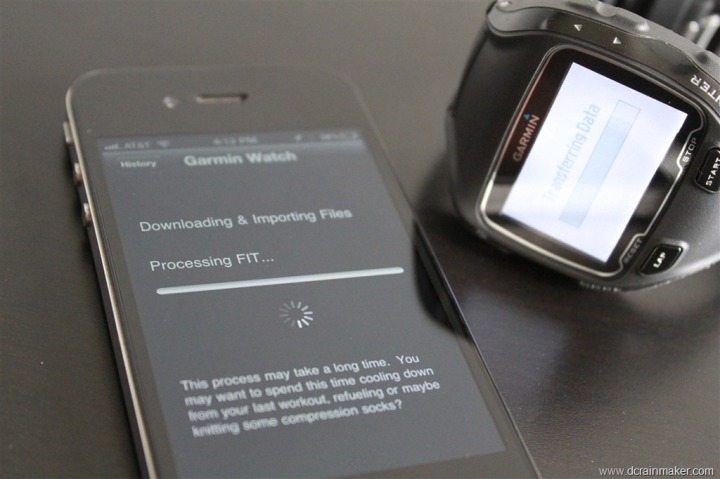 And again – this is all free.  One could easily charge for the upload functionality alone, let alone everything else it does.
RunKeeper:
There's no question that when it comes to big-name running apps, RunKeeper is the biggest.  They're routinely on the Top-10 list of apps out there (from all apps) – and they've got a big fan base.  But why do I use it?  Well first off – it's stupid-simple to use.  Then we have the fact that the user interface is clean.  Many apps misfire on this key point.  If an app is clunky or doesn't look good, I won't bother to use it long.  Life is too short to deal with bad user-interface designs.
Additionally, RunKeeper allows you (depending on service level) to do real-time tracking with your iPhone (so does MapMyRun/MapMyRide) – and also real-time social network sharing of your position and finishes in real-time.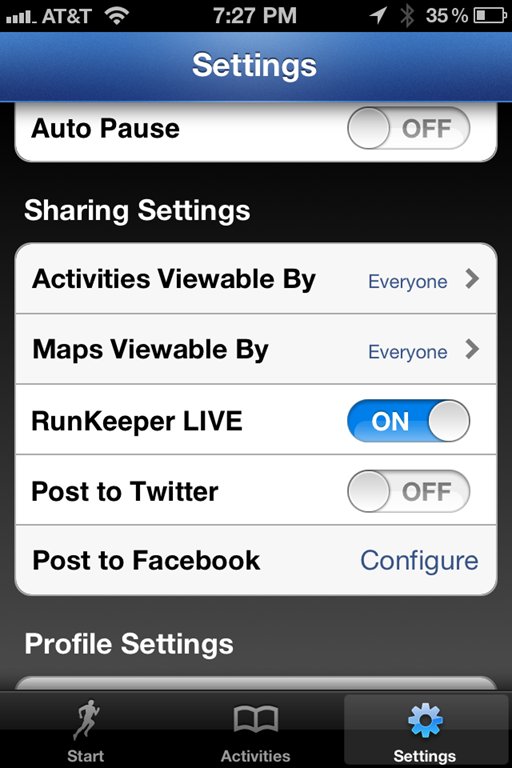 And for me, that's the primary reason I use it.  Not for recording data (which it does just fine), not for displaying ANT+ or Bluetooth data (which it does fine) – but simply for showing real-time progress – which is does really well.
Triathlon-Specific:
Pele:
I know there are a few different triathlon apps out there like IronApp and similar – but for me, the only app that I really use frequently is Pele.  Pele is simply an app that shows in realtime race results from major triathlon events, mostly 70.3 and 140.6 Ironman branded events.  You can save athletes, look up others, and watch the leaderboard progress of a race.
This is ideal when I'm tracking a bunch of friends that may be doing a given race – as it makes it easy to quickly glance at the results without having to use the often cumbersome Ironman.com website.  And if you track enough folks (be it pro's or us regular folks) – this is a huge timesaver.
Final thoughts:
Again – the purpose of this post isn't to say that there aren't other cool apps out there in these categories – because there certainly are.  Take for example, Strava.  Cool app, well liked, doing good stuff…but it's just something I don't use day to day, thus, it just isn't something up there on my list.  Make sense?
My plan is to eventually do something similar for Android apps (I also have a handful of Android phones), as well as Windows Phone apps (also have one of them).  Though, in many cases the Android variants of the above apps are what I use on the Android.
I'd be curious though – what are you top apps that you use daily from a health and fitness standpoint (note that Angry Birds does not count as a fitness app)?  And why?  And I'd especially love to hear from any Windows Phone folks on their favorites – since they are a much harder bunch to find good ones for.
Thanks for reading!