We left off last week checking out a slew of cool things, so if you missed that pile of gadget awesomeness – definitely swing back and check it out.
Without further ado – let's get into it!
First up is a stop back at the Sony Ericsson booth.  This time they were showing off their Smart Watch.  This Android powered watch can connect directly to your Android ANT+ enabled smart phone.  It uses ANT+ to communicate to the watch.
The idea being here that your phone can act as the primary driver behind notifications displayed on the watch, similar in concept to Metawatch.  Additionally, apps can also leverage the unit directly as well.  It'll be interesting to see if this takes off for Sony Ericsson.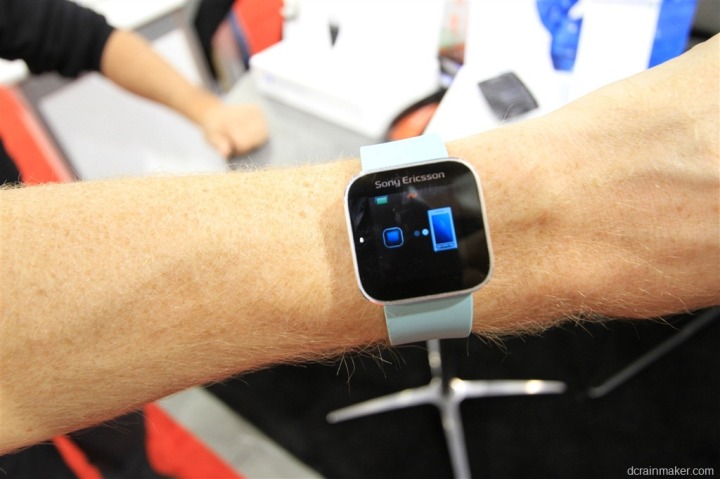 Since I was there, I noticed the new Sony Ericsson Ion ANT+ enabled phone.  While it's ANT+ enabled, it's probably fairly unlikely you're going to be using it outdoors like the Sony Ericsson Xperia Active phone, due to the inability to dunk it in water.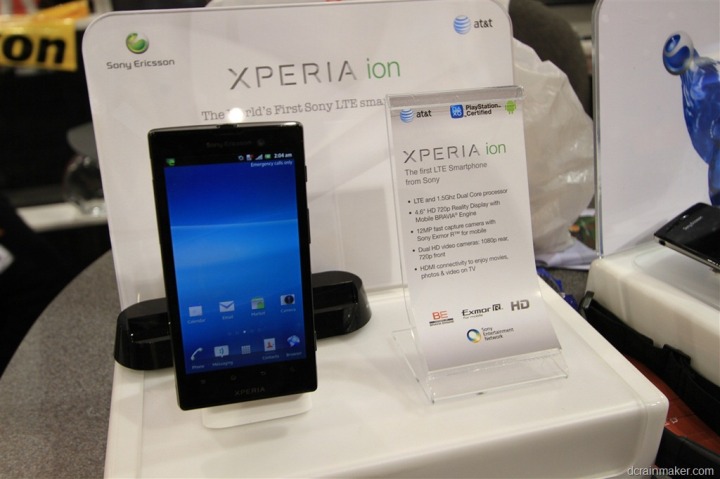 Next up I got a peak at the new GoPro WiFi backpack and remote timer.  While this picture doesn't do it justice – I'm really looking forward to it.  Admittedly, I'm still working out the exact excuse I'd need to purchase it, but I could see a few scenarios for it in some of my product review videos I do by myself.  It doesn't come out for a couple months though.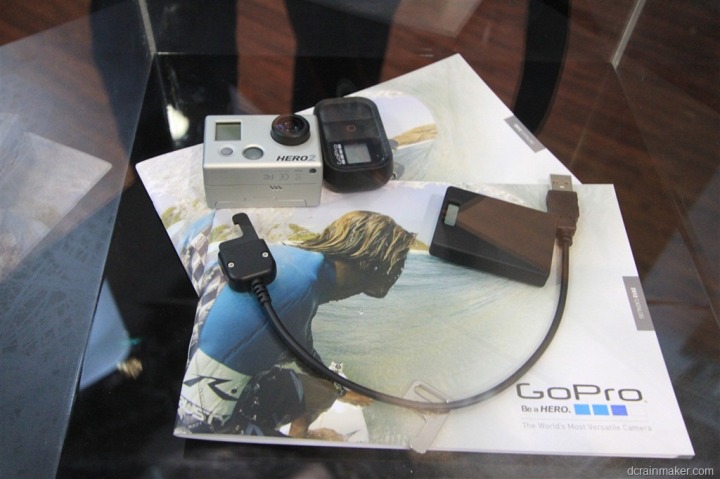 While lost in the land of iPhone cases, I stumbled in the iHealth booth, which had a bunch of gadgets for measuring your blood pressure and blood glucose levels.  Both of these had adapters that plugged into the standard iPod/iPhone/iPad connector port.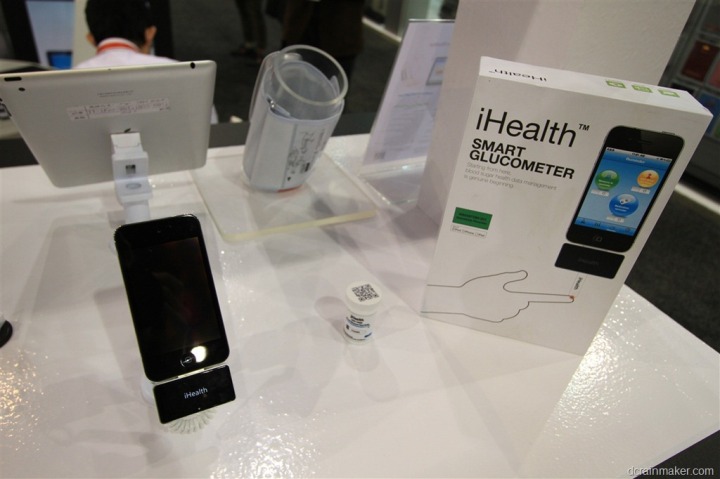 I decided to give the blood pressure monitor a shot.  The unit worked pretty much flawlessly from a technical sense, and the display of the data was actually fairly well executed.  Note that since I was hustling between different activities – and standing up moving around – my data is probably slightly skewed (high).  No worries, I've now got a new ANT+ enabled blood pressure monitor from A&D here at the house to review, so it'll be interesting to see it once I'm back to normal.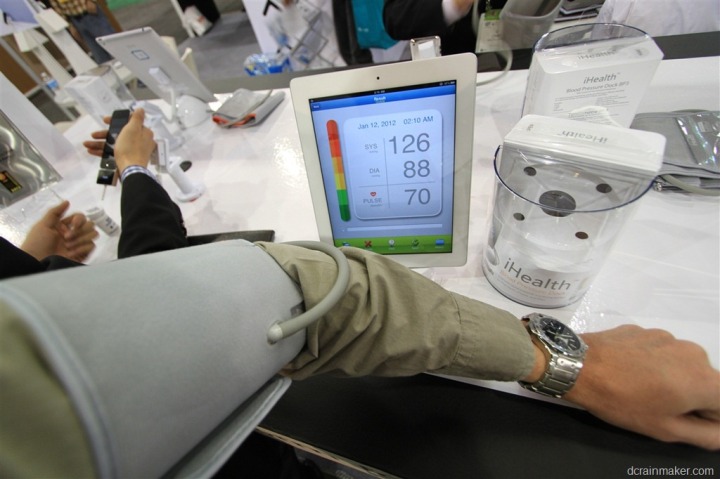 The history screen design as executed on the iPad was super clear and easy to read.
Along the way I saw this bike…it's one of the few that I found.  Aside from the Motorola Motoactv and ANT+ pavilions, bikes were few and far between at CES.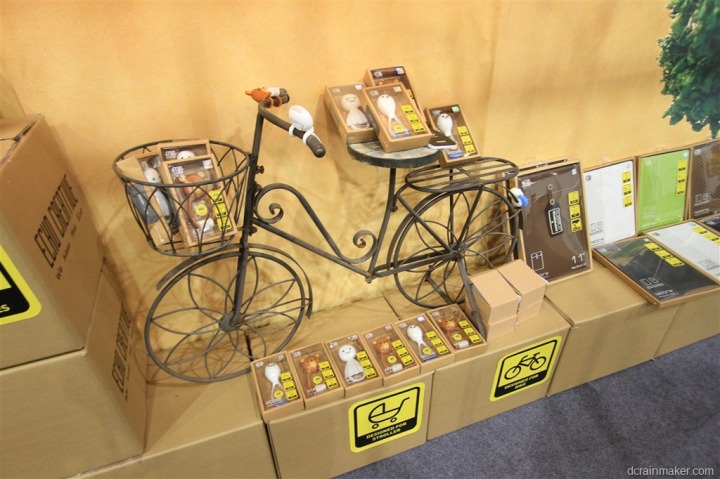 While still trying to escape the never ending iDevice case area at CES, I also came across these two waterproof cases for the iPad and iPhone.  The first one to log an openwater swim with RunKeeper and an iPad floating along behind them should clearly get a prize.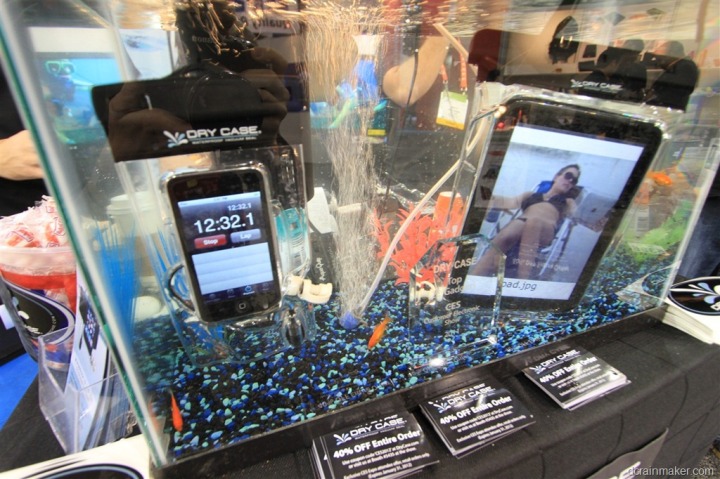 Back into the ANT+ pavilion I wandered.  This really was the focal point of the health and fitness area at CES.  It was pretty much always packed, and thankfully non-ANT+ companies were situated just a few yards away (like Polar, Zeo, and others).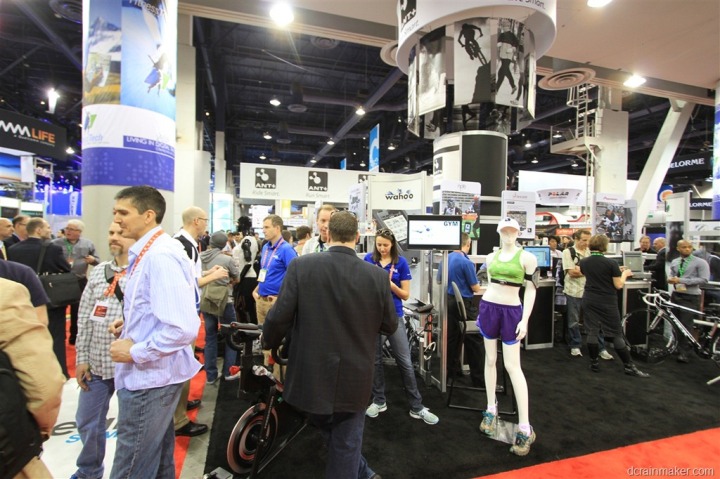 Inside, I found yet another blood pressure monitor – they seem to be popular this year.  Interestingly, this unit from A&D is available in BOTH ANT+ and Bluetooth.  It's very similar to the test unit they sent me that I talked about this weekend.  The unit will record your measurements, and then transmit it to the iPhone (via Bluetooth), or in the case of ANT+, via that instead.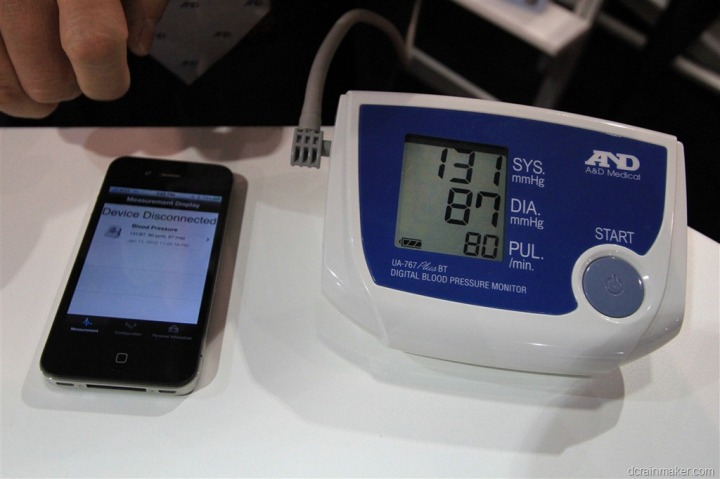 Next up is an ANT+ Blood Glucose monitoring system from Dexcom that utilizes ANT+ for wireless communication to your ANT+ enabled device.  In this demo they were using the HTC Rhyme (ANT+ enabled), along with a custom application.  It should be noted that neither the device, nor the application, has received FDA approval yet – so it's a bit of a ways out.
This is interestingly the same fundamental monitoring system that was tied to the Timex watch proof of concept glucose monitoring system that I talked about back at the ANT+ symposium.
Speaking of things I got a sneak peak at back at the ANT+ symposium but didn't talk about, was this ANT+ enabled heart rate strap that's built into your sport clothing.  The Cardiosport system includes a transmitter pod that simply snaps into their embedded fabric heart rate strap.  They wanted to give me a unit to try out, but didn't have my size on hand – so they'll be sending me one.  I'm interested to see how this resolves some of the dry-fit fabric erratic heart rate strap issues that I otherwise run into.
Finally, one of my last stops of the day was at the Zeo Sleep Lab.  The ironic part is that having had come in on a redeye flight from New Zealand the day before, and then followed by only about 3 hours of sleep that day, I was desperately pondering places to find and fall asleep for a few hours on the show floor.  Regrettably, I didn't realize they offered such a facility until almost the end of the show.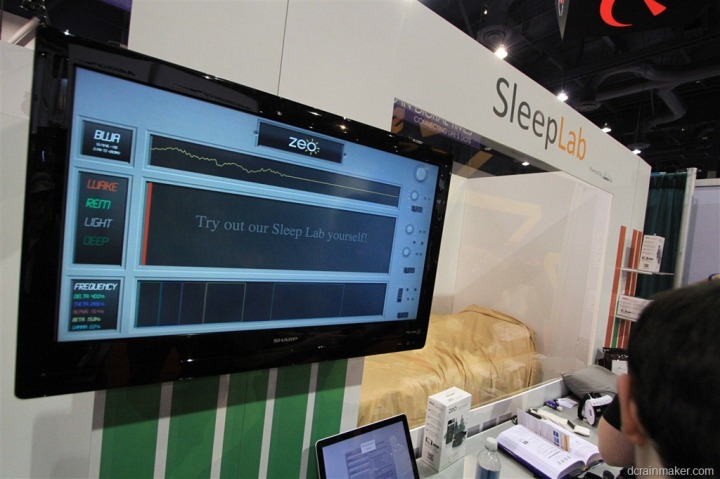 Volunteers would simply go right in, and fall asleep on their bed.  Their data was streamed in real-time to the display panel outside the enclosed room, all using Zeo.  I can say with certainty that I would have fallen asleep in mere seconds had I been given the chance.
The real kicker here is that normally I'm pretty up to speed on industry blogs, but with the vacation I got behind, so I missed their announcement about it.  The backstory on how they built the booth is pretty interesting though, detailed here.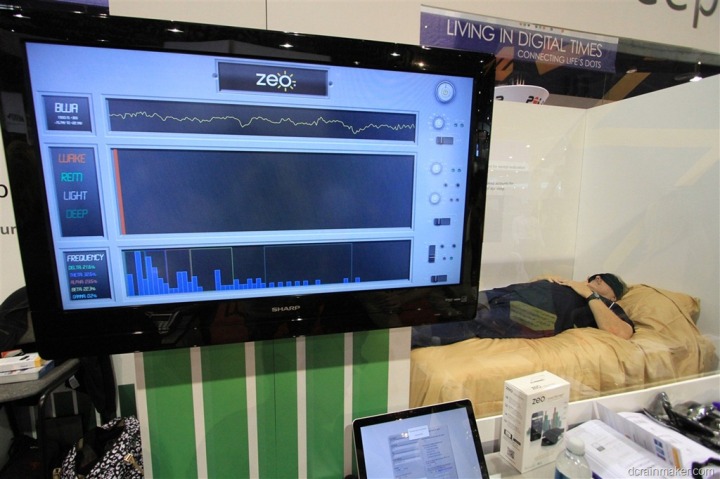 Finally – last but not least, a quick photo of us as we left at the end of the day.  It was a whirlwind 24 hours in Vegas – but honestly, it was just about the perfect amount of time for the segment I covered.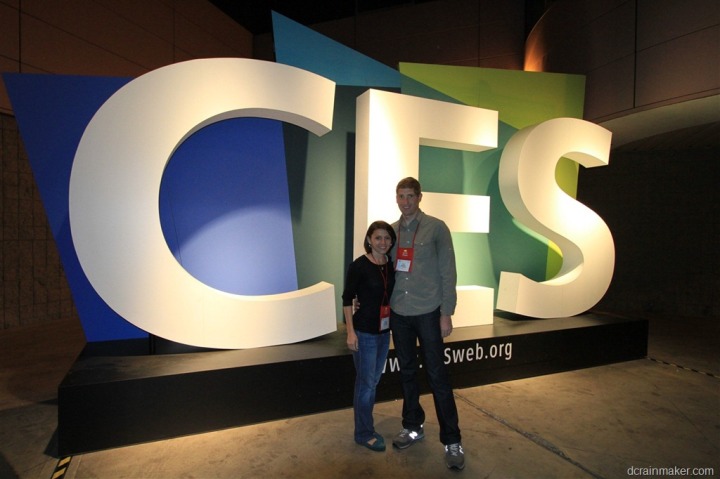 But fear not, I've got more awesomeness from CES coming here over the next few days, including:
– A detailed look at the Magellan Switch and Switch Up GPS multisport devices
– A cool real-course style iPhone/iPad/Computer training system
– A new ANT+ enabled spin bike that's more reasonably priced
– An update from Garmin on a slew of topics (including Vector release date, and Edge 500 TSS/NP/IF firmware)
…and…whatever else I dig out of the bag of 1,000+ photos I took there.  Sometimes I find odd things, sorta like finding the stale French Fry in the backseat.
So in the meantime, thanks for reading!
—
PS: If you missed my request on Sunday, I'm looking for a kick-ass WordPress developer to assist in the re-design of DC Rainmaker.  If you believe you are such an individual, check out the post for details.