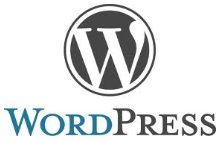 (Just a super-quick public service announcement)
I've started on my journey to move to little old DCRainmaker from Blogger to WordPress in the coming months, and I'm looking for a kick-butt WordPress template developer to put together the new theme/template.
For those of you who don't blog, you can skip this post.  For those of you that do, I know some of you may be curious as to why I'd move from BlogSpot to WordPress.  Well, I actually hadn't planned on it to  be honest.  Despite the blogosphere's general aversion to using BlogSpot for more heavily trafficked blogs, it has served me quite well for the past 4+ years.  After all, it's free!  Which means my costs are zilch when it comes to the hosting piece.
However, in recent months BlogSpot in conjunction with Picasaweb (where my images are hosted) have started introducing bandwidth throttling for some images at certain (undetermined) levels.  This has left some folks with the inability to load photos/images from my blog.  Obviously, with my blog being so photo-heavy – and given the current traffic levels, it's become a bit of a problem!
Unfortunately, Google hasn't set a timetable on when (if ever), they'll change this.  Thus, leaving me with little choice but to start to move.  Obviously, it'll cost a fair bit of money to host the site elsewhere, but I'm also really excited about the move as I've got a lot of really cool things planned that I can only do once moved to WordPress.
I've spent a LOT of time sketching out what I want out of a refreshed site, and the biggest ticket item will be making it somewhat easy to find stuff amidst the mass of over 1,000 posts.  Of course, being the engineer that I am, I'll be doing a lot of work to make it faster and cleaner to use.  Plus, I've got some cool new features planned that I think you're gonna love.
So, if you're a awesome WordPress developer, and want a shot at paid work to help develop a template for DCRainmaker, drop me a note with some of your past work and we can get a discussion going.  I'm really looking forward to it!
When the time comes near, I'll definitely be soliciting volunteers to try out the beta site before it all goes live.
And for everyone else, thanks for reading!