As I sit here waiting for my connecting flight in San Francisco to Las Vegas, I just wanted to throw out a reminder to those also at CES that I'll be moderating a Health and Fitness panel there tomorrow at 11:35AM.  If you still have any last minute additions/questions that you'd like me to grill ask the panel tomorrow, definitely drop a note – either in that post, or this one.  I'd love to hear your feedback!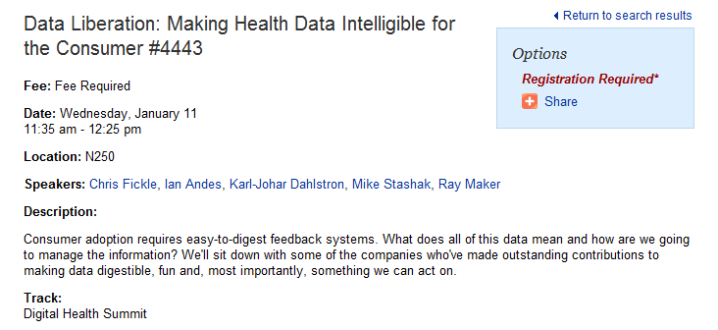 If you're at CES this year – you should definitely come and check out the talk (which will undoubtedly be awesome), if for no other reason than that I just might have stickers.  And while I'm sure everyone else in Vegas probably has stickers (and other free items), my stickers are simply cooler.
Now, even if you're not in Vegas, and you don't have any feedback for the panel – I'd love to hear what new and just announced products you'd like to hear more details about.
I'll have the remainder of the day to walk the show floor, and check out the 2,700 or so companies showing their wares.  Probably the best all around source of CES news is Engadget, but if you see anything that you'd like some DCRainmaker style detail coverage on, likely within the sport/health world, then give me a shout out in the comments below!
Thanks for reading!