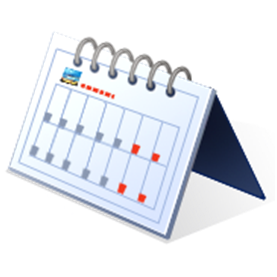 I've long since wondered what to do with all the random tidbits of things I collect each week – or the little thoughts that don't quite make for a full post.  Well, now I have a solution.  A Week in Review Post.  This takes the place of my Weekly Mailbag – which is now over on Slowtwich.  These are just quick snippets of things that I've found interesting.  Nice and easy Saturday reading.  Plus, a recap of my Weekly Mailbag post a well.
So with that, let's get into the action!
Weekly Mailbag Over at Slowtwitch.com:
If you're looking for your usual Saturday fix of the Weekly Mailbag, remember it's chillin' over at Slowtwitch (and published a few days earlier).  You can read the full meal deal here, and here's the topics covered:
1) Picking a swim-friendly heart rate monitor
2) Wahoo Sports iPhone ANT+ Adapter Update
3) Timex Global Trainer and Multisport Mode Recording
4) Which Power Meter Head Unit for Power Tap?
P.S. – I have some way cool new Live ANT+ Streaming to Internet App to talk about this upcoming Tuesday in the Weekly Mailbag Post on Tuesday…
Posts this past week:
Here's a quick recap of all the posts I published this past week, just in case you missed any of the action.  If I had to pick my favorite, it'd be the Shark one…just cause me and sharks are best buds.  And I think it's funny.
Sunday: The New Polar/Look Power Meter & Power2Max Power Meter
Monday: An awesome training Weekend in Washington DC
Tuesday: Announcing Weekly Mailbag Partnership with Slowtwitch.com
Wednesday: Nation's Triathlon Athletes: Just ignore the 8' bull sharks
Thursday: How I balance Nutrition and Sport (Or, how I lost 60 pounds)
Friday: Winner of the September Forerunner 310XT Giveaway
Stuff that I found interesting around the interwebs:
I browse tons, and I mean TONS of stuff each week.  But I found the following stories, discussions or links particularly interesting – or exceedingly good at burning lots of time.  Enjoy!
1) See, I'm not the only one to get hit by a car while riding a bike.  Check out Olympian Triathlete Simon Whitfield's bike-car tango story in Germany.  Unfortunately, it would cause him to pull out of the World Championships this weekend.  But his story telling is humorous.
2) Ever wonder how astronauts keep fit while in space?  Or at least Canadian Astronauts (I know…amazing – they go into space, who knew?!?) Wonder no more.
3) What's it like for a top amateur triathlete to turn pro?  If you're a fan of the hilarious Steve in a Speedo blog, you'll enjoy his interview with a newbie pro preparing for their Ironman Pro race this weekend.
4) EuroBike Recap: If you're into cycling, or just enjoy looking at pretty bike/part pictures – then this quick and dirty recap of EuroBike's new entrants is quite solid – especially some of the technology related pieces.
5) Cool Wired.com article on some up and coming young cycling teams using technology to their advantage.  Granted, not a lot of stuff that you or I don't do – but it's neat to see them piece it all together.
6) New Timex Global Trainer Firmware: This was last week – but I forgot to mention it.  If you have the Timex Global Trainer, definitely grab the latest firmware update.  This solves a ton of issues such as satellite reception and dropouts (technically solved by the Device Agent update as well).  It takes only a moment and will make your life a million times better.  Also, it's now available for the Mac too.  Woohoo!
Speaking at the ANT+ Symposium 
I was recently invited to speak at the ANT+ Alliance Symposium, outside of Calgary, Alberta.  The symposium is the week after Interbike, and I was able to just barely squeeze a 24 hour trip to the conference into my regular work travel schedule.
I was asked to put together a session on how athletes use sports technology today in our daily lives – focusing not on just ANT+, but on the wide spectrum of devices I use.  They want an outsiders opinion and a neutral one.
I speak a fair bit at conferences within the technology world for work, so I'm looking forward to being able to speak about triathlon, sports and technology.  The best of all worlds!
While the conference is only open to ANT+ Alliance folks (300+ companies now registered), I'll do what I can to see if I can get a recording of my session for ya'll to watch afterwards.  If you're an ANT+ company and want to chat while I'm there, just drop me a note.
Enjoy your weekend!
So with that, enjoy your weekend!  For me, it's the last one I have at home for a long, long, time.  Significant travel sets in here shortly, so I'm trying to get everything all cleaned up.
Thanks for reading!