This weekend was jam packed with stuff, up until this evening it was pretty much go-go-go!  Well, except a very long aquatic journey.  But we'll get to that in a second…
First up was Friday evening.  The Girl was busy cooking quite a bit on Friday.  Mid-day she got going in an awesome chunk of beef to slow cook for a number of hours:
Then there was this ginormous cookie!  Regrettably, I didn't get to eat any of it.  Though, I did partake in eating quite a bit of cookie dough. 🙂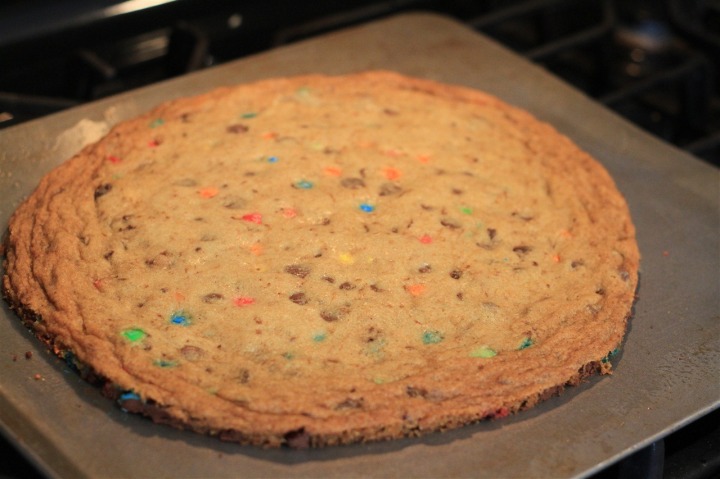 And finally, she was off creating all sorts of stuff for a cake decorating class she's taking: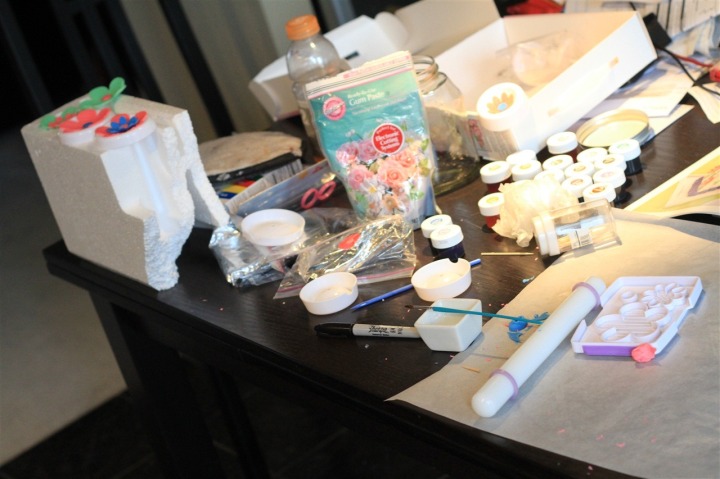 But, I'll let her talk about all that stuff on her blog…with far more detail and pretty pictures than my quick shots above can do justice.
Oh…and while I didn't get to eat the cookie – I did get to eat the beef!  Mmm…so good.
Saturday started early with a 10 mile run from near Reagan National Airport.  With the cooler weather continuing, the paces also continue to drop.  I generally enjoy faster paces.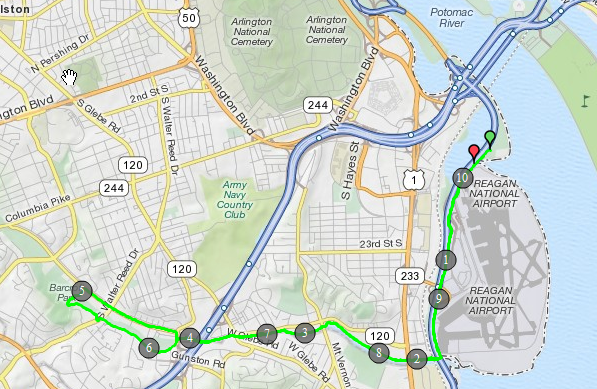 Immediately following our run, we went straight to the pool to get in our 3,500 yard swim.  While Saturday was the start of kids classes, we lucked out and they were still in the shallow end and hadn't quite yet migrated to the deeper lanes.  So all was safe in swim-land…at least for this week.
But best of all – we were done before 10:30AM.  Which meant I was second in line at Chipotle when it opened up at exactly 11:00AM.  I'm not sure how I lost the first place slot.  I think she snaked the line.
Anyway…
After that – it was time to get some tubing in!
Ironically, we'd be going from right near Skyline Drive.  In fact, numerous times I'd be able to see the road etched into the mountains high above.
After picking up our life jackets (err…Personal Flotation Devices), we boarded the short bus for a very short – but rather road-rage-esque intense – ride to the drop area.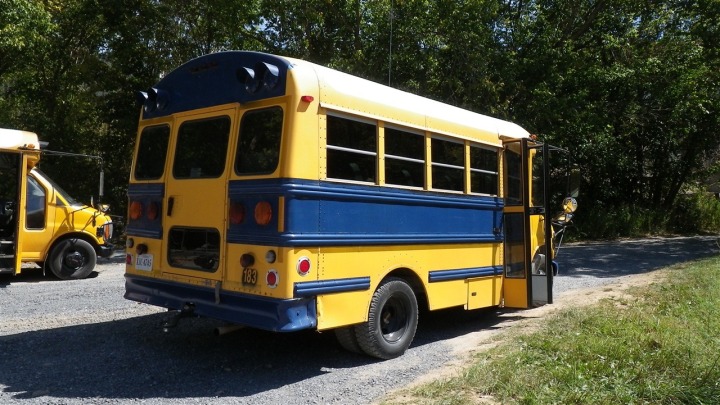 We were told that the float would be about 4-5 hours.  Quite a bit longer than we expected, especially based on previous tubing journey's elsewhere.  But, once we saw the very quiet water…we knew we were in for the long haul.  No worries, just sit back and relax.
However, while we were warned of a set of initial 'rapids' (I say 'rapids', knowing that I can probably fart bigger waves), none of the nine of us expected to lose our lunch in the very first (and pretty much only) set…less than 90 seconds from the start.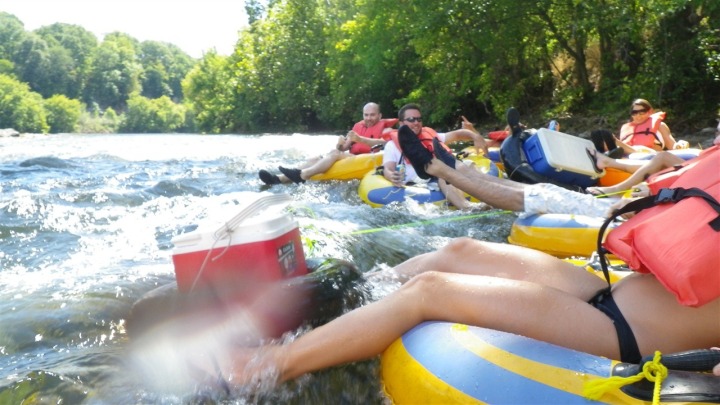 Note in the above picture the Blue Cooler.  The Blue Cooler is about to violate several cooler laws.  In particular, the one that dictates what occurs once coolers becomes inverted.  Said law states that all such objects in a cooler will immediately vacate the cooler, regardless of whether or not said objects know how to swim.
These objects included: Snickers Bar, Sandwiches, Water Bottles, Other Beverages, and Chips.
Thankfully, my Snickers bar was saved.
More astounding though is that to everyone's knowledge, almost everything that was in the cooler was rescued – with relatively minimal water damage.
The rest of the trip was a bit calmer.  We even saw a bunch of turtles.  Just like the turtles I have at home!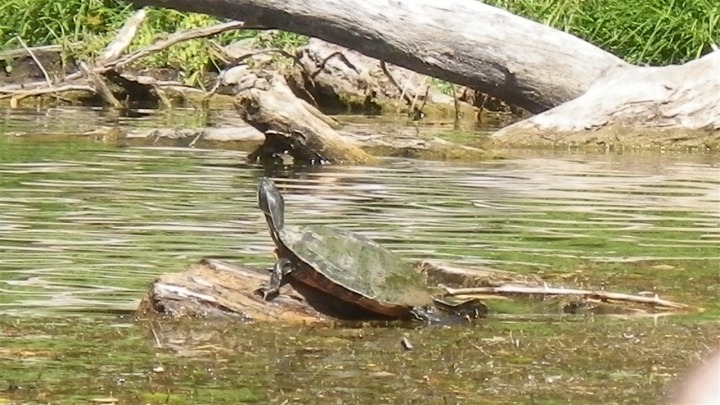 Every once in a while, we'd hit really shallow water…and someone would have to pull: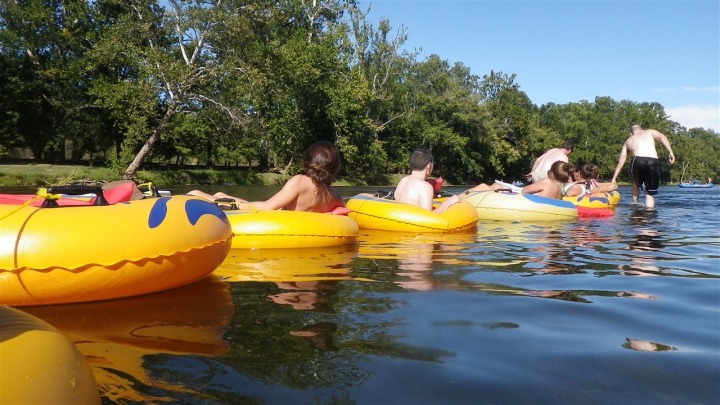 However, sometimes that effort didn't go over well, and you'd get left behind…like below: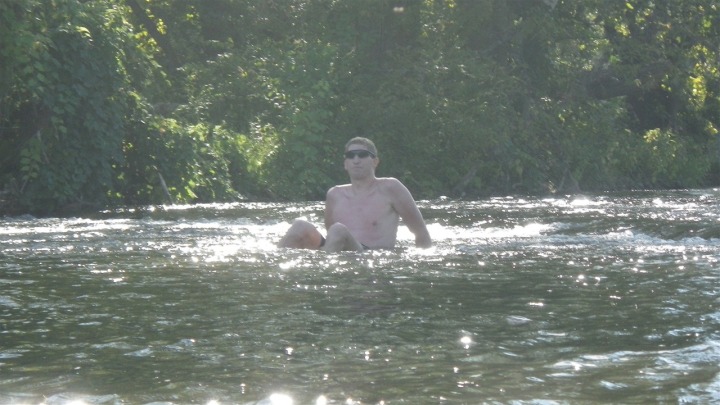 With the ride being rather long, they give you a map so you know where you are.  The only issue is that the highlighter they used to make notes on the map completely disappears once water is added. I think this is done on purpose, as I can't see any reason that it's beneficial to know that you're still hours away.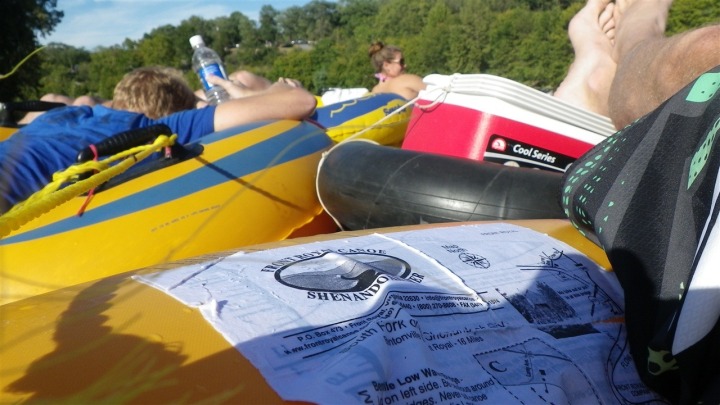 So we just kept on floatin'.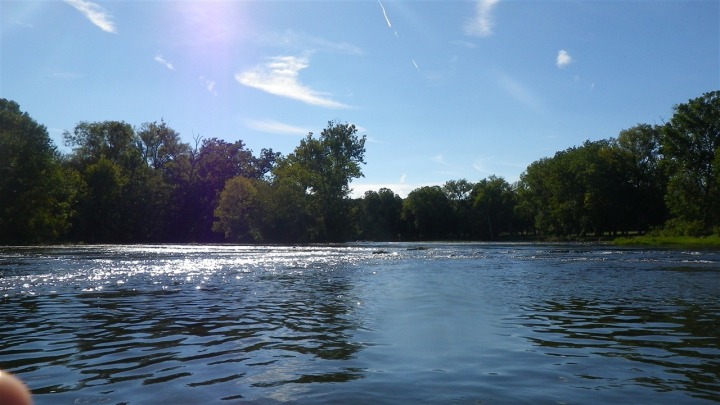 Eventually you end up at the pull out where your car is.  It's at this point you get to haul your tube and stuff up the hill.  However, if Rob's nearby – you can have him haul your stuff instead: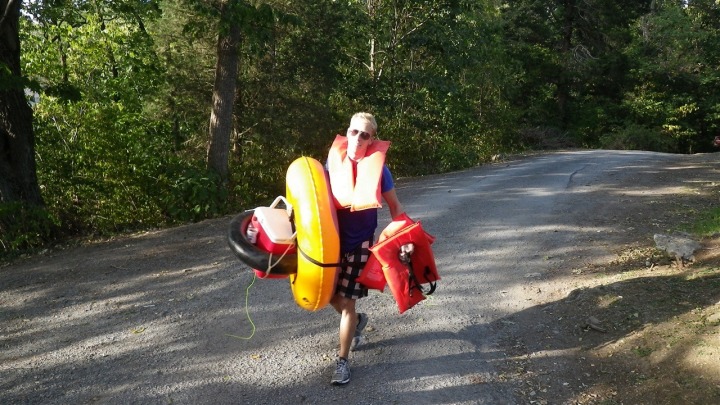 Around this time we noticed the sign for the Low Water levels…a little late for that discovery.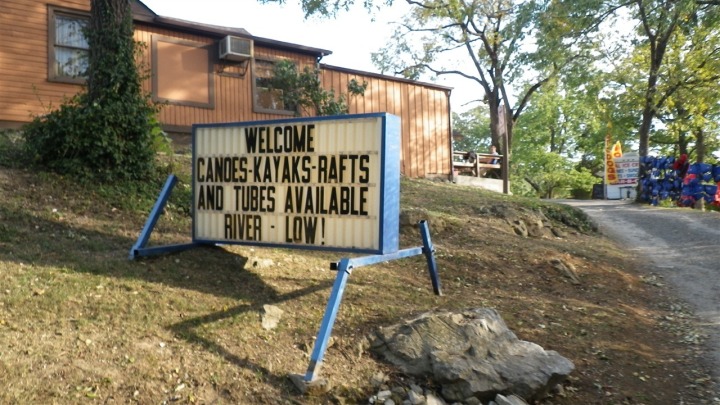 But…we still had a good time on the very lazy river.
Sunday…
Since the engagement last month, the house has been slowly accumulating all sorts of wedding related paraphernalia.  We're very close to nailing a date and location, just a few details still to work out.  But, that still leaves a lot of work ahead.  And there's no better place to get ideas, than the Wedding Expo…which happened to be this weekend.  So, Sunday mid-day, we headed out to near Dulles Airport, and got in on the action.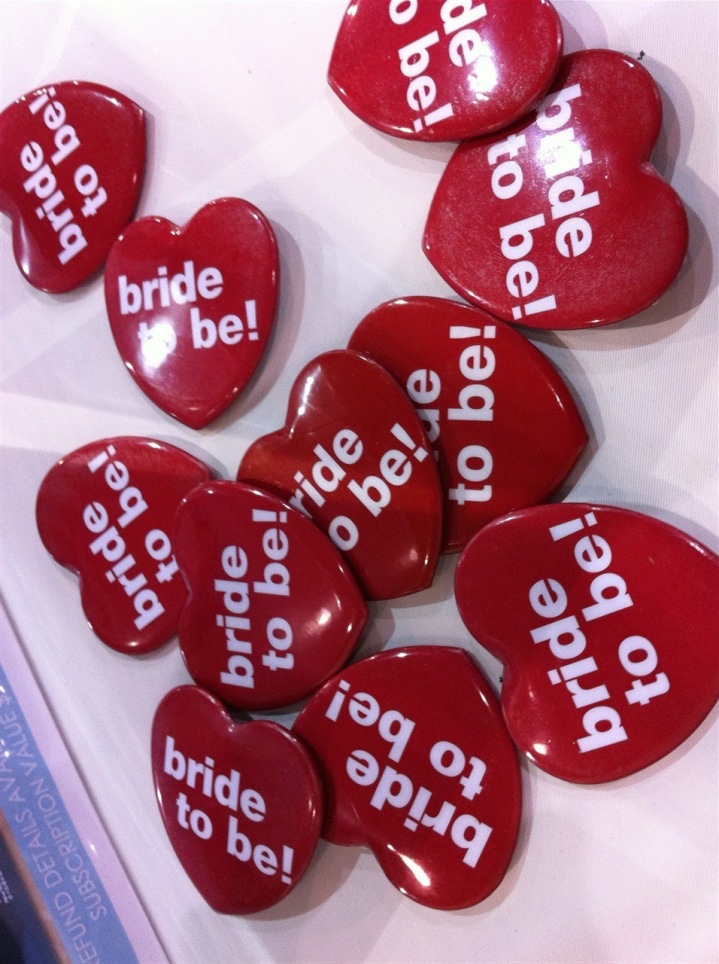 The place is packed with all sorts of wedding vendors.  The majority of which are local, but there's also a fair number of non-local companies that deal with things like Wedding Magazines, Travel, or Photo Books.
In general, you could classify the vendors into three basic categories for whether or not you'd ever have their services at your wedding: Scary as heck, Maybe if I was desperate, and then Absolutely.  There didn't seem to be a lot of middle ground.  It was either good…or bad.
However, one area that offered much goodness, was the cake vendors.  Tons of cakes to test samples of!
And thus…due to the cakes alone…the trip was worth it!
We'd eventually head on back and get in our long bike ride before calling it a day.  I now have 24 hours to pack for just about two straight weeks of trips.  Eek!
Have a good week all!