Due to the busy weekend, I offer you the rare mid-week Weekly Mailbag!  Think of it like sighting an elusive wild animal…like a moose…only from the comfort of your own computer.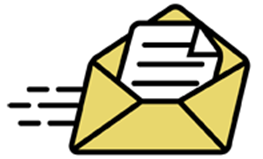 Here's this week's edition of the weekly mailbag.  This is a weekly series where I feature a handful of the e-mailed questions I received from the previous week or so.  I try and pick a wide variety of questions. Some are technical in nature, some sport related, and sometimes all sorts of other randomness – as you'll see below.
This week's mailbag covers the following topics:
1) Travelling with Gels
2) Displaying Live ANT+ Data to a computer 
3) Which Garmin's I use for races
Question #1: Travelling with Gels
From Evan-
"Have you ever tried to travel with Gu packs or over gels?  First weekend away training and I am only carrying on."
Yup, I do it all the time.  Since I pretty much now exclusively use water and EFS Gel, I'm almost always in the position of taking gel's along.  Typically I'll do so inside a plastic gallon bag inside my bike case.  This prevents any issues with carry-on, as I'd have to check the bike.  It also generally reduces the risk of gel explosion – which is a nightmare to deal with inside your normal suitcase (trust me!).  Normally I'll pre-measure the amount of gel I need into small 5-6oz flasks and have those inside the larger gallon Ziploc bag(s).  If I'm going for a much longer time, I'll sometimes just toss in the entire 32oz refillable jug.
That said, I understand that oftentimes you're going somewhere without your bike and still want to take gels.  As long as you keep each individual packet below 3oz, you'll be good with TSA and virtually every single county out there.  For most gel packets, they're 1-2oz, so it's not a problem.
Question #2: Display Live ANT+ Data to a Computer
From James-
"First, I really enjoy the in depth reviews of fitness products.  Is there a way to display live ANT+ data to computer?  When on the bike trainer or treadmill it would be nice to see the data displayed while running / riding with out having to first record to a device."
Yes…well…sorta!  There's a cool software application called Golden Cheetah that will do exactly that – though it's still a work in progress.  I featured it back a while ago in my Top 7 Sports Technology groups I'm watching.  While Golden Cheetah has a huge number of features (such as being your sports activity log), it also has a ton of cool ancillary features that do things that no other application out there for consumers does.
Oh…and as a quick aside – what is ANT+ data you ask?  Well, that's the sensor technology that powers the wireless sensors connecting to things like Garmin and Timex devices – among a ton others.  Stuff like cadence/speed/heart rate/power, etc… sensors.
One such feature of GC is the ability to create what is in effect the monitoring portion of a CompuTrainer…except for $30 instead $1500.  Best of all, Golden Cheetah is free (open source and community supported) and you'd only need the ANT+ USB stick.  But, because I'm all about pictures and video – here's a YouTube clip of the functionality.  The clip is a bit old now, but it shows off what they're doing well.
Real Time ANT+ Streaming with Golden Cheetah