I've been up here in Newfoundland, Canada for the past 10 days now in total – though, that'd be a week since the St. John's Triathlon last Sunday. This past week has been a whirlwind tour of the island, as The Girl and I packed up the truck (with bikes and all) and went out for a week of camping.
We saw an astounding amount of stuff, and drove a ton more.  Of course, the big ticket item up here to see is Moose.  So I armed myself with my Moose Shirt that The Girl made me for Ironman Canada (if you're new and hadn't seen the complete moose shirt set, it's a worthwhile click), and went out looking for moose.  However, after the first three days – no moose were to be found:
But, we saw many other creatures in the meantime – like bunnies and squirrels with nuts (no, really, nuts):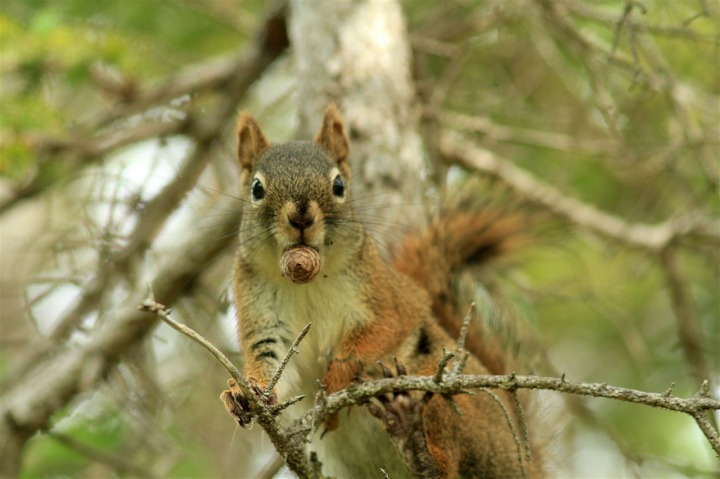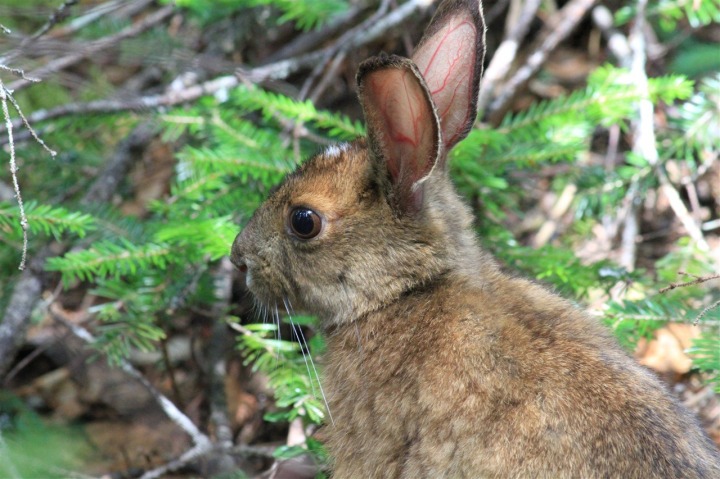 Plus, we went to this amazing bird sanctuary on the very southern tip – which has some 70,000 birds flockin' around:
The rock is set just a few meters away, thus creating a bit of a gap that predators can't cross.  You can see just how far it goes down from the picture below (all the way to the water).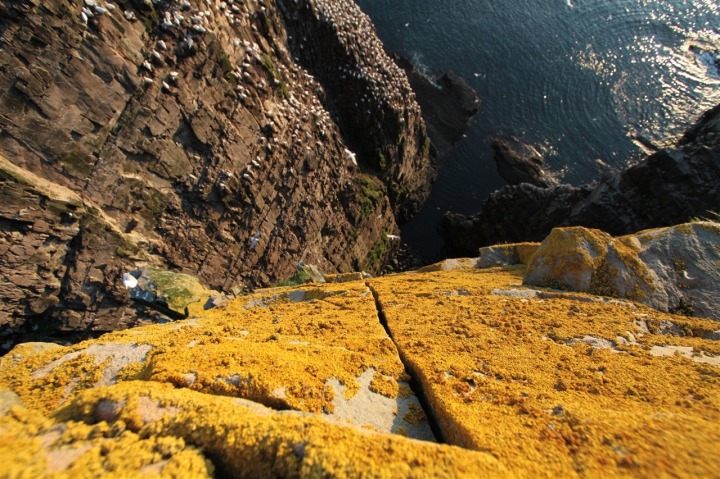 While I still haven't seen my daytime moose yet, the night moose I've seen plenty of.  We saw 21 separate moose in a single night during what should have been a short drive…which is pretty much unheard of.  But because you can't drive very fast at night (about 20MPH) due to the moose straying on the road, the drive took quite a while.  If you don't drive slowly, you'll more than likely impale the ass of a moose…which will easily wreck your car, the moose, and probably more.  Usually you see the reflection of the light in the moose's eyes.  But, if the moose is mooning you, there's no reflection on his ass – only a dark gap (which is your queue that you're about to ass a moose).
But it wasn't just all about the moose. We had a great time camping, especially since The Girl really likes to make campfires.  And – she'll even happily chop wood to make her little campfire.
Plus, with being virtually out in the middle of nowhere, you can some incredible stars and shooting stars.  Though, no Northern Lights yet.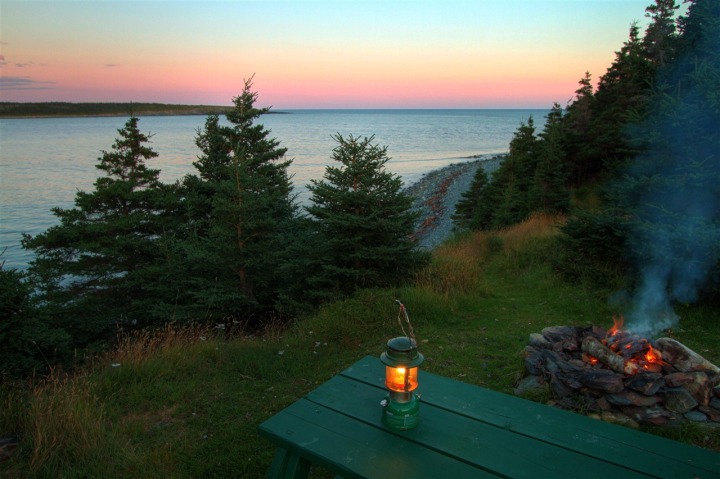 The only challenge with always being on water, is that the condensation will literally fog up your lens at night in about 5-7 minutes – making it quite difficult to do long exposure shots.  I would have thought after a few hours it would eventually even out…but nope, still foggy.
Along the way we've been able to see some great little small towns, almost all of them fishing villages.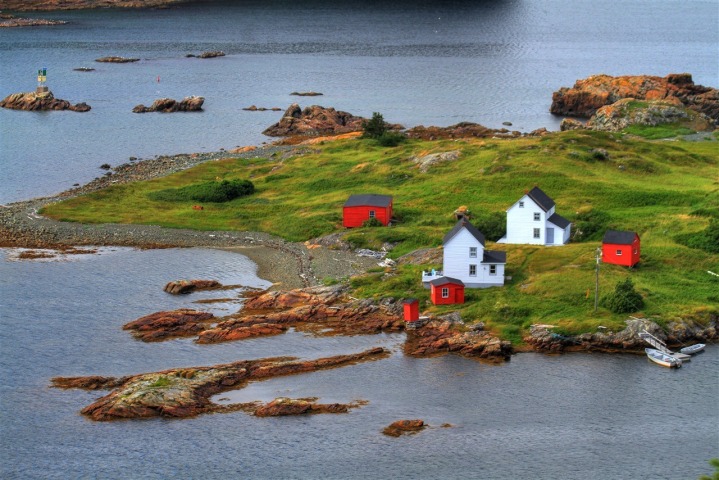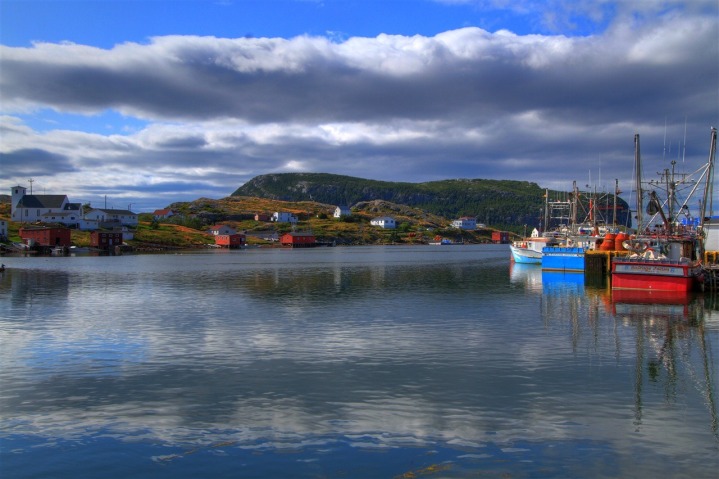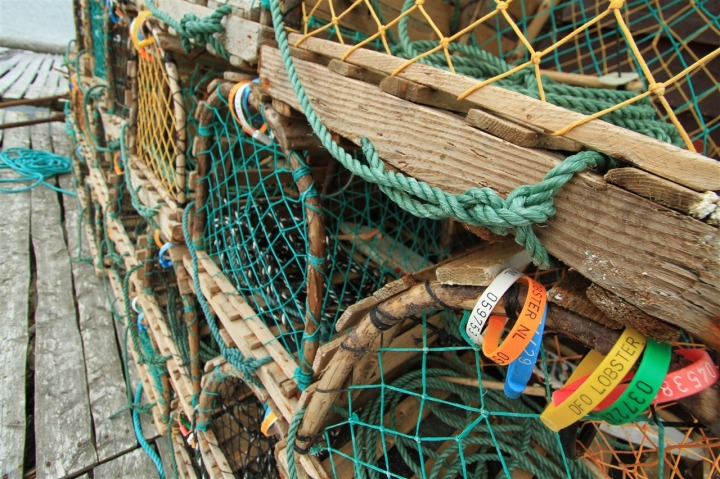 And of course, we've taken a million pictures.  Though, sometimes taking pictures of each other taking pictures is just as much fun.  One shot below is me trying to get some underwater shots of these bright and colorful jellyfish – I ended up following them around all over the place taking a million shots to finally get one good one, and the other is hanging the camera (not me!) over the cliff edge to get the bird sanctuary shots:
Though, quite a few shots of us were simply taken using timers and bendy tripods: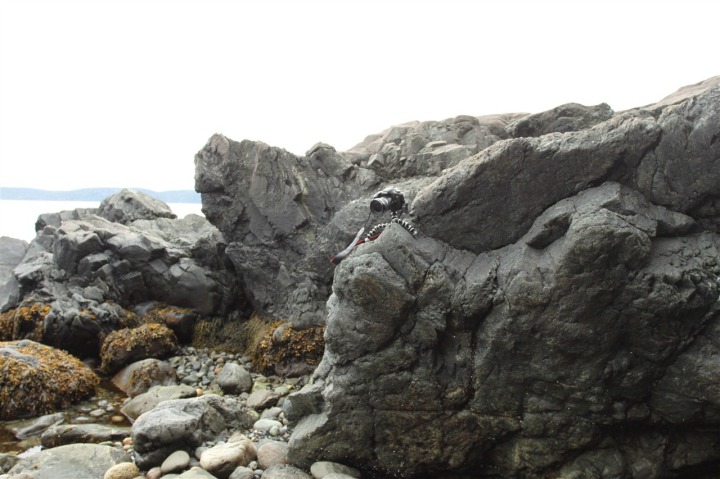 Finally, after arriving back at her parents house on Saturday, I was initiated into being a 'Newfie' – which is short for being a Newfoundlander.  This hosted ceremony (called 'Screeching In') at a location downtown involves many things…which you'll have to research on your own.  Enjoy!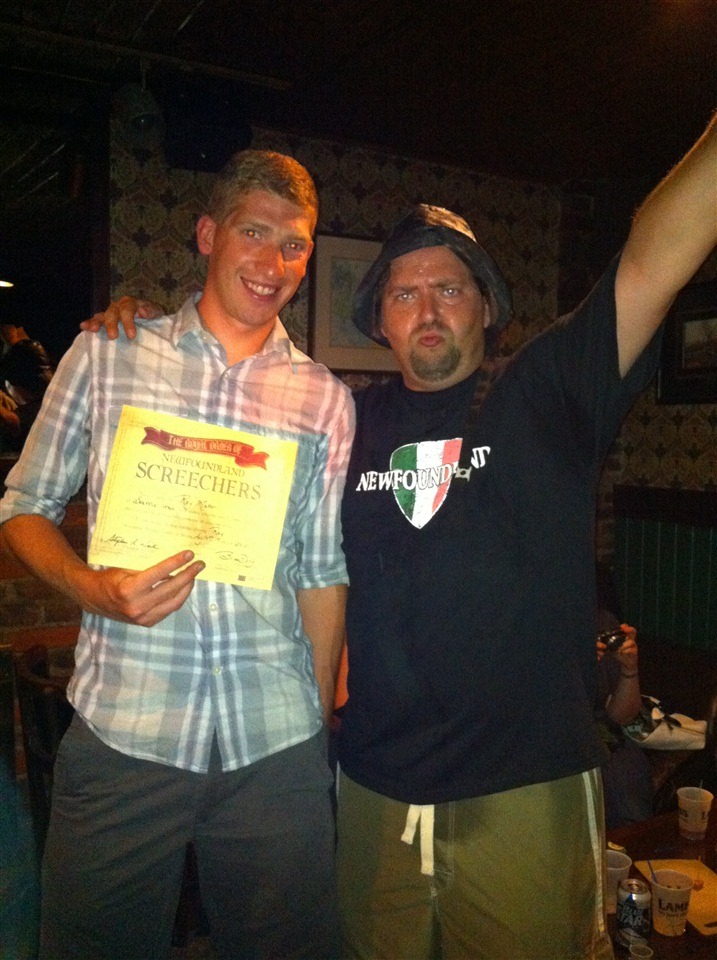 Have a good week all!