The last few days have been a nice change of pace as I've got a recovery week which started this past Saturday through Friday.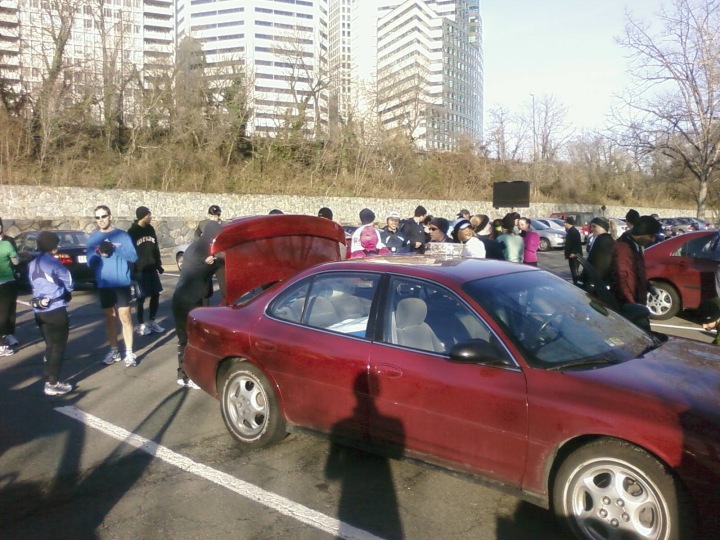 (The Pacers Running group getting ready to head out pre-run)
This change of pace gave me a chance to enjoy a short 80 minute three-territory slow-build tempo run on Saturday from Roosevelt Island (Virginia) over into Georgetown (DC) and then up the Capitol Crescent Trail (Maryland).  We made good time and had a blast coming back down into DC.  I love it when my long tempo-ish runs are short like this (compared to the usual 20 milers).
As we finished we ended up on a small pedestrian bridge over a portion of the Potomac River.  We were both tired and warm (despite the temp being 26*) and my running pal turned to me and said:
"Wouldn't it be nice to jump in?"
I pondered for a second.

I looked at the ice on the banks of the river and pondered for another second before responding.

"No…no…not at all, thanks though"
Following a post-run core and weight room workout I swung briefly by a new Rec Center that opened up in Old Town Alexandria on Saturday.  It has a pool, so I was trying to find out when it might open (the pool is outdoors) as well as the length.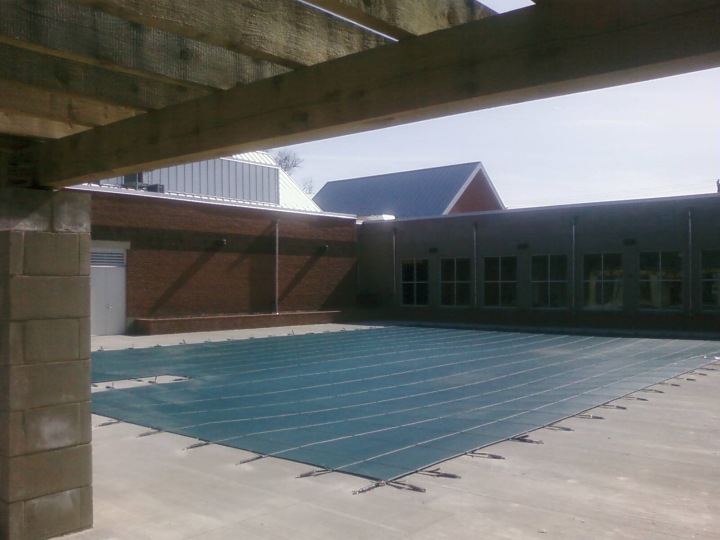 Best of all – the Rec Center is actually free.  Four nice new treadmills and weight equipment, as well as a gym and the pool.   All free to city residents. It appears the pool has two designated 25y lap lanes.  But I've got an e-mail into some city folks to find out the deal (the people at the Rec Center didn't know since the pool wasn't opened yet).
Anyway, moving on.
I did my usual post-run spin and went to check out a new trail extension they are building a few hundred yards from my house.  I'm pretty excited about this.  It'll be along the river and extend the trail about half a mile connecting to the remainder of the trail that goes a few more miles.  Functionally speaking it's duplicate with the trail across the street, but it basically keeps you from having to cross the street.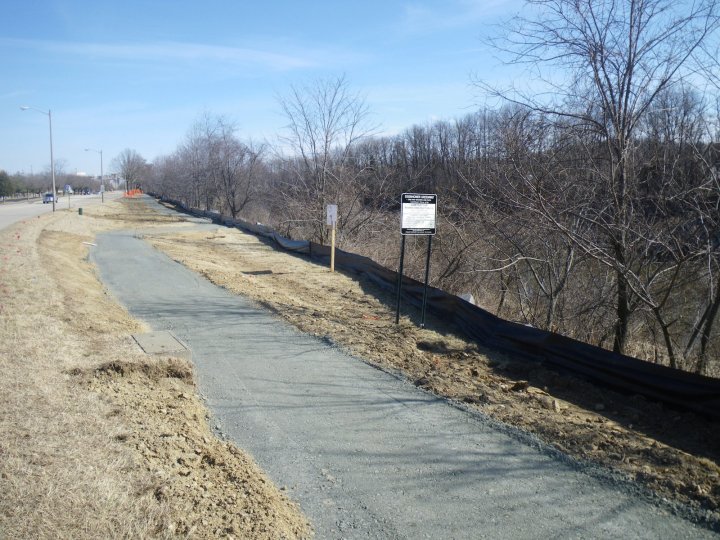 Sunday…
Rumor was that Sunday actually started with snow in the morning.  But given I was comfortably in bed until quite a bit later, I wouldn't know anything about that.
But I do know is that by time 2-3PM came along, it was in the mid-30's and sunny with no sign of wetness on the roads.  So we headed down to Prince William Forest Park for a incredibly nice looping and hilly ride.  Given there was only a handful of people in the entire 15,000 acre park (perhaps 7-8 peeps), it was great to just enjoy the quiet outdoors via bike.  And the deer only nearly trampled me once while I was riding…it was their way of reminding me who's boss.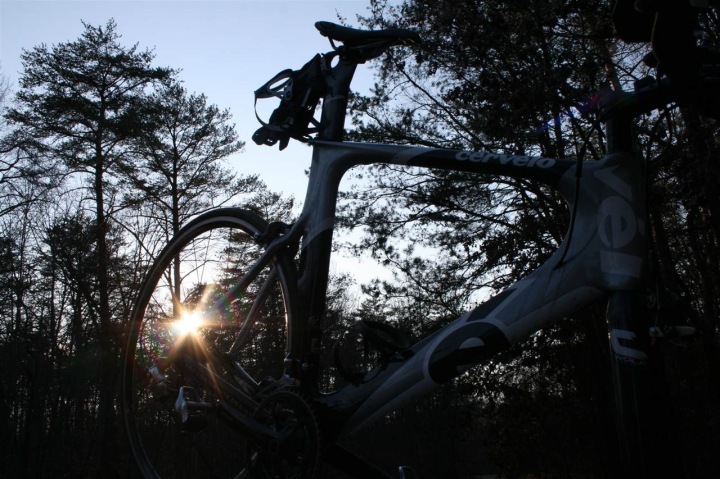 After the ride we did an ultra-fast transition to formal wear and headed downtown for a really nice dinner at Il Mulino.  It was the last official night of DC's restaurant week (three course meal for $35.09), and we decided to hit up this otherwise rather expensive location.  The food was very good, I'd highly recommend it.
Also – a ton of places have extended the $35.09 deal through the end of the month (including Il Mulino and the place I went last week Farrah by Olivia).  Here's the full list.  Note that the 'general concept' with restaurant week is to eat at places that you otherwise might not pay for.  Meaning…sort the Opentable list by price ;).
Since I didn't take any pictures during dinner (maybe I will on Wednesday when we go out again for $35.09), I did take a picture of some BBQ Chicken Breasts I made inside over the weekend.  So I'll leave you with a photo of that instead…