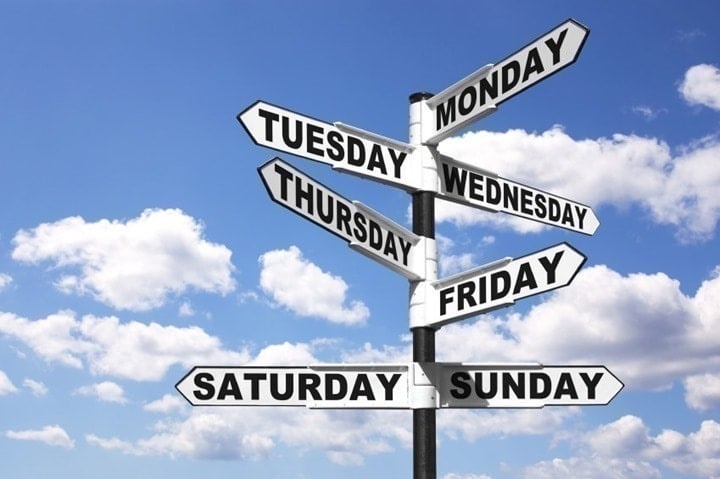 The Week in Review is a collection of both all the goodness I've written during the past week around the internet, as well as a small pile of links I found interesting – generally endurance sports related. I've often wondered what to do with all of the coolness that people write, and while I share a lot of it on Twitter and Facebook, this is a better forum for sending it on to y'all. Most times these different streams don't overlap, so be on the lookout at all these places for good stuff!
So with that, let's get into the action!
Sports Tech Deals:
We've got a handful of new deals this week, a pile from Garmin in the cycling realm, and then a pile from DJI in the everything realm. Garmin does often put cycling gear on sale this time of year, albeit it's far more rare for DJI to do the same this time of year.
Product

Sale Price

Amazon

Sale Notes

Garmin HRM-DUAL (ANT+/Bluetooth Smart Strap) - 35% off!
$69
$45
Amazon
This is Garmin's ideal strap if you just want an affordable dual ANT+/Bluetooth Smart option, especially when it's on sale like this - it really becomes the best deal out there right now for a multi-connection strap.
DCR Posts in the Past Week:
Here's all the goodness that ended up on the main page this past week:
Monday: Suunto Announces SuuntoPlus Guides: An App Platform for 3rd Party Apps
Monday: Suunto Rolls Out TrainingPeaks Structured Workout Integration: How-To Guide
Tuesday: Wahoo Adds New Gradient Coloring with Wahoo Summit Feature
Tuesday: Zwift Rolls Out Wahoo Direct Connect Ethernet Adapter Support
Thursday: GoPro Volta Battery & Remote Grip Review
Friday: Sports Tech: The Best April 1st Tidbits
YouTube Video This Past Week:
Here's what hit the tubes over on the You of Tube, definitely don't forget to subscribe there to get notified of videos the second they hit!
Stuff I Found Interesting Around The Interwebs:
Here's a not-so-small smattering of all the random things that I stumbled on while doing my civic duty to find the end of the Internet. Also, there's a few things this week that were actually from a week or two ago – I'm just catching up on this list:
1) Going off the rails…err….route, in Zwift: I've accidentally done this once or twice before. For those that want to take-flight in Zwift for an aerial tour, here ya go.
2) Photographer Picks Up Pogačar's Bike Computer After Crash: Here's a quick story from the intersection of cycling GPS units and photography.
3) A Massive Pile of Garmin Beta Updates: This week was notable for a huge swath of Garmin wearables getting beta updates, largely driven by both Connect IQ updates, but also a bunch of devices getting the newish strength training muscle map that shows which muscles a structured workout benefits. Notably, the Fenix 6 series is getting this (along with the FR945 & FR745, among others). It's good to see new features still coming to the Fenix 6, after the Fenix 7 has launched. Hopefully that continues. Oh, and also Endurance Horseback Riding activity profile was added. Regrettably, I won't be testing that one. Any such testing would likely just result in a viral video (of failures).
4) Upcoming Peloton Guide rumored to cost substantially less: The new CEO continues to make numerous tweaks around hardware pricing, and I suspect this one is the right call. The Peloton Guide was set to launch any week now, so it'll be interesting to see what comes of it in terms of the overall product, and the price-point Peloton tries to hit.
5) Strava adding Tour de France Hub for 2022: This didn't quite make it for a standalone post this week, namely because Strava didn't have any actual imagery or concrete details to share about it when I dug deeper. But, it is interesting nonetheless. Basically, Strava is going to be doing a hub in the app during both the men's and women's TdF this year, which will be a consolidated view of Pro riders during the race, including things like stage details and segments on those stages (and how those athletes perform against those segments). This could be pretty interesting, looking forward to seeing how it turns out. Note that Strava did confirm there's nothing being added to try and entice/require the remaining 20-30% of the pro peloton that doesn't publish to Strava, to do so this year. It's more of a hope that they will, though, it does continue to increase each year.
6) SRM X-Power Flats: This has been sitting on an open tab for a while now, been meaning to mention it somewhere. In short, SRM announced a few weeks back that they're selling a flat-pedal version of their X-Power pedal-based power meter. In other words, they've taken the spindle from their existing SRM X-Power SPD units, and stuck it in a pair of flats. Thus, I can finally equip my Urban Arrow Cargo Bike with a power meter unnecessarily. Plus, these new units should have far better battery burn than the earlier SRM X-Power units that I initially tested (these have upgraded hardware).
7) Super League Triathlon Sponsorship by Garmin/Tacx: You'll remember that Garmin/Tacx has previously sponsored the SLT (I went to one here to check it out), and it's a cool concept. However, I caught in the press release the notion that athletes will use the Garmin Index S2 smart scale to measure their weight prior to their race, as required by Zwift's esports rules. However, what is carefully skirted around in the next sentence is that they say the "data is given to Zwift". Note, the data is not sent to Zwift, it's manually entered. That's because, despite the most obvious pairing that could exist for Zwift, they don't actually support Garmin WiFi scales (even though it's trivially easy for Zwift to receive weight data from Garmin, upon authorization by a user). Thus, I'm just here making an obvious nudge for Zwift to implement this). If countless other companies can do so, so can Zwift.
—
With that, thanks for reading!