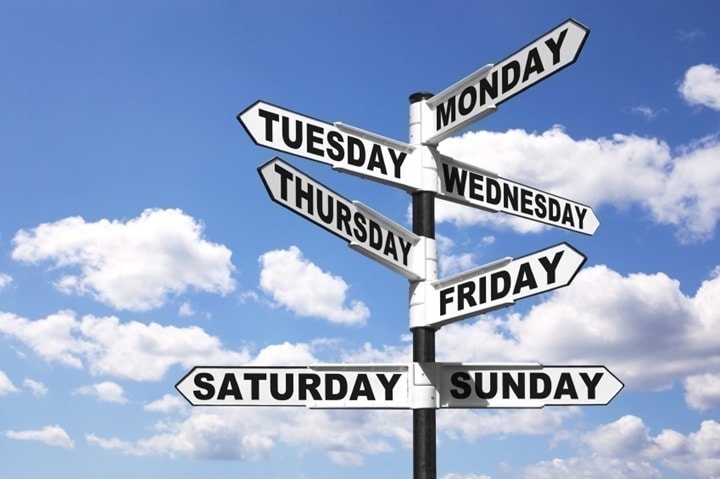 The Week in Review is a collection of both all the goodness I've written during the past week around the internet, as well as a small pile of links I found interesting – generally endurance sports related. I've often wondered what to do with all of the coolness that people write, and while I share a lot of it on Twitter and Facebook, this is a better forum for sending it on to y'all. Most times these different streams don't overlap, so be on the lookout at all these places for good stuff!
So with that, let's get into the action!
DCRAINMAKER.COM Posts in the Past Week:
Here's all the goodness that ended up on the main page this past week:
Monday:  DCR Summer 2019 Open House & Ride Recap Photos
Wednesday:  Jaybird Vista Earbuds Hands-On: An AirPods/PowerBeats Pro Competitor for Sports?
Friday: Garmin MARQ Athlete In-Depth Review
Expect a little bit of a quieter August, as usual. At least till the end of the month, then it'll likely be fireworks as usual once we approach Eurobike & IFA, where most of the fall things will be announced. Said differently: August is gonna be nuts for me prepping stuff for then!
FIT File Podcast This Week: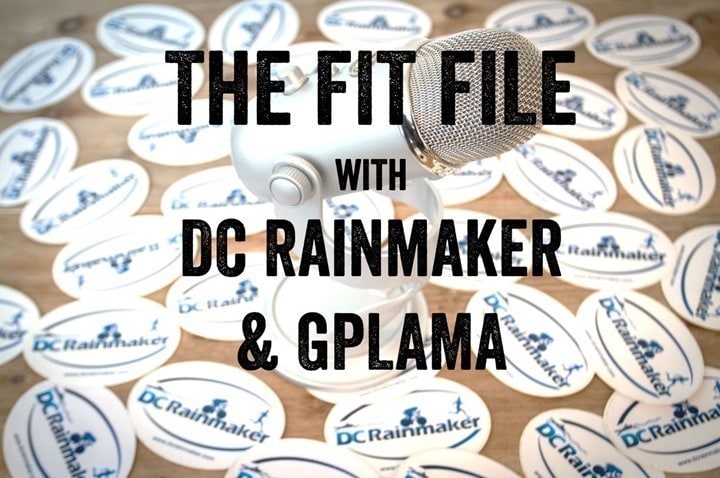 Episode 83 of the podcast is up!
– TrainerRoad price increases – twice in under 12 months.
– Zwift also increases their price
– Favero Assioma Firmware Update: Cycling Dynamics Implemented
– The Elite Suito: Trainer to beat for 2019?
– LIMITS power meters are back baby!!!
– Visit to Giant in Taiwan / Their MY20 Power Meter Preview / CADEX line
– Gear I Use Discussion
– Body Battery Metrics vs Sleep Deprivation
– Peloton sunsetting their older bikes
Listen here, or four options for where to find the podcast:
A) iTunes: If you've got an Apple device, we're there!
B) Google Play Music: Yup, we're here too (and on Google Podcasts app)
C) Spotify: Of course we're on Spotify now – you can even cache it on your wearable too!
D) RSS Feed: Follow along using the direct RSS feed
Stuff that I found interesting around the interwebs:
Here's a not-so-small smattering of all the random things that I stumbled on while doing my civic duty to find the end of the Internet (and in this case, some of these are from the past few weeks…as my backlog is a bit longer):
1) Zwift releases Titan's Grove expansion to Watopia: If you like big trees and bears, this is the expansion for you. Hit up Lama's video below for all the details.
2) More than you ever wanted to know about Cycling Dynamics and the potential for high speed data: Of course it's disturbingly detailed, it's Uncle Keith.
3) Hoverboard Crosses English Channel. Sorta: It did have to make a single brief refueling exchange half-way across, but the entire thing only took 22 minutes end to end and reached speeds over 100MPH.
4) The Tour de France in 100 Amazing Photos: Obviously this was going to come from Cycling Tips. Just click…and keep clicking, roughly 100 times.
5) Paving the way for women in esports: This has nothing to do with cycling or Zwift, but rather computer games. But I found it fascinating. Really worth a solid read.
6) Phillips sues Garmin & Fitbit: I'd love to get/see a copy of the specific court filing. This one is peculiar to me. Philips used to provide sensors to Mio, who in turn provided sensors for a single Garmin product way back when (the Forerunner 225). But then Garmin went off and did their own thing. The article linked implies more GPS, which doesn't really jibe with what I know. (Thanks to J.)
7) LIMITS goes for another round: I know I tweeted about this, and we talk about it in the podcast, but I figured I'd link it here just in case. The memes on Twitter are fantastic.
Sports Technology Software/Firmware Updates This Week:
Each week I quickly highlight some of the new firmware, app, software, and website service updates that I see go out. If you're a sports technology company and release an update – shoot me a quick note (just one-liners are perfect, or Tweet it at me is even better) and I'll make mention of it here. If I don't know about it, I won't be able to post about it. Sound good?  Oh – and if you want to get a head start on things, this page is a great resource for watching Garmin and a few other firmware updates.
CycleOps Hammer 1/2 Firmware Update: This gets rid of the power spikes that occurred during sprints on the Hammer 1/2.
Garmin Descent Firmware Update: This is a biggie. Sure, it only lists four things, but in reality it incorporates like a year's worth of Fenix 5X firmware updates to it, as noted by the last line item. You'll remember that Garmin always stated with the Descent that they were looking to be much more cautious/slow on firmware updates to account for the safety related elements.
Garmin Edge 530 BETA Firmware Update: This is the second beta firmware in as many weeks, though minor compared to the previous massive beta update. I'd strongly recommend this beta if you're having any of the specific issues noted (I've seen no issues on it for my daily usage).
Garmin Edge 830 BETA Firmware Update: Same as Edge 530.
Garmin Forerunner 935 BETA Firmware Update: Various bug fixes
Garmin MARQ Series Firmware Updates: Various bug fixes
Garmin Instinct Firmware Update: Slightly larger pile of various bug fixes
Wahoo ROAM Firmware Update: Bug fix related to map storage.
—
Thanks for reading!