It's that time of year again!
Time for you to start planning your trek to the 3rd annual DCR Cave Open House!  Yup, it's gonna be the third open house already – how time flies since we did all that construction!  Here were the first and second DCR Open House events.
The open house is on a Saturday evening for folks that want to come check out the DCR cave, and just in general have fun chatting about sports and sports technology (and wine, cheese, and cupcakes).  Oh, and we gave away a bunch of free stuff.  Watches, gift certificates, apparel, and a few random other things I had floating around.  Last year some of that got caught in customs and took forever to get out to people afterwards (and I still have something for someone that I can't figure out who it's for).  This year, I have it all arriving in the next few weeks, phew!  Clever Training is awesome for helping out on that front (they supply all the tech goodness!).
About 50 folks came through last year – definitely good times!  We did a bit of a quiz for some of the prizes as well.
Of course, the evening of the Open House I'll have plenty of devices around should folks want to play with the latest and greatest stuff.  Anything that's been announced will be available and fair game for tinkering, including all the newest trainers and watches.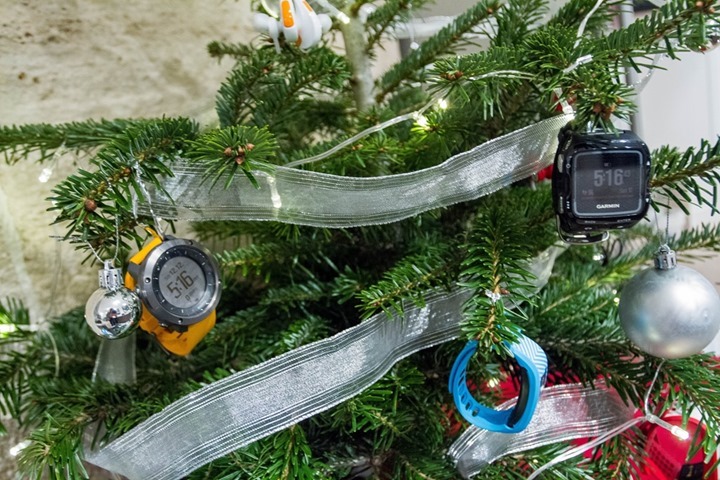 Last year we added the first ever DCR group run on Saturday morning, which was a blast.  Two groups set out – one with The Girl, and one with myself.  We did one of my favorite runs around the city, hitting up many of the major sights.  That'll definitely be on the docket again – so you don't want to miss it!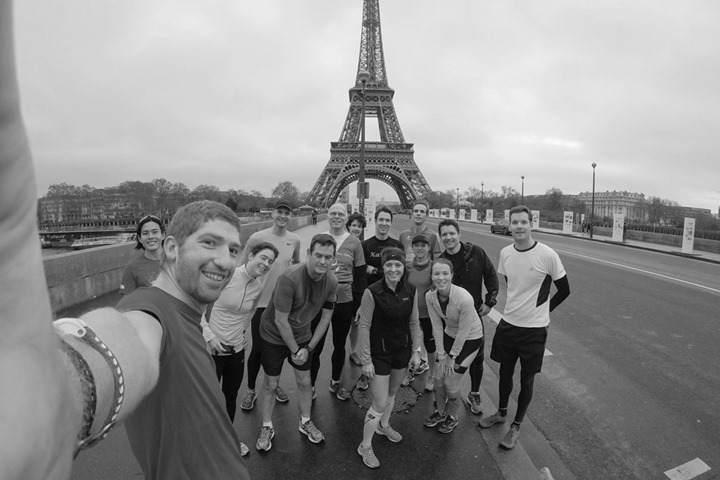 Not only that – but this year the DCR Open House is on the same weekend as the Santa Clause 10K Run!  You can enjoy a nice leisurely DCR run on Saturday morning, and then throw-down in your Santa costume on Sunday morning nearby (with 8,000 other Santa's).  I'll definitely be one of those Santa's!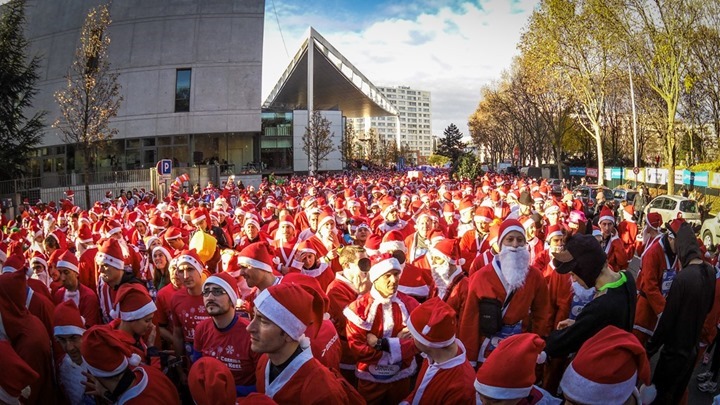 Beyond DCR things, there's tons of fun stuff in the city to do if you're coming from out of town.  For example the Christmas Markets are up then in multiple locations – including the Champs-Élysées. Not to mention ice skating should be open at a few major locales around the city.  And finally, for those who want to roller blade, there's the weekly Paris Roller events on Friday nights that are always epic (they also have a tamer version on Sunday morning geared towards families).  If you're looking for other ideas, just drop a note below – happy to point folks in the right direction.
As you can see – it's a great time of year to visit the city, especially since it's just ahead of the typically more busy tourist weekends.
Specifics:
For the Open House:
Date: Saturday, December 10th, 2016 – Starting around 7PM.
Address: Location sent via e-mail few days ahead, but within the Paris 5th Arrondissement near Notre Dame
Closest Metro: St-Michel Notre Dame (RER-B/C) or Cardinal Lemoine (Line 10)
Food: We'll have various appetizer & dessert items
Price: Free of course!
For the DCR Run:
Date: Saturday, December 10th, 2016 – 9AM
Address: Same as above, I'll send out a note in the days prior with exact address.
We'll leave at 9AM from the DCR Cave location (sunrise is 8:33AM that morning).  We'll divide into two groups on a route that's approximately 7.5 miles (12 kilometers), though folks can turn around early, or we'll show folks how to take a Velib back from the half-way point if you're saving yourself for the Santa Race (Velib's are fun anyway!).  We'll divide into two pace groups, one will be about a 7:45-8:00/mile (4:50-5:00/KM) pace with me, while another group led by The Girl will go at approximately 9:00/mile (5:35/KM).
Upon return we'll have some goodies to help you replenish your nutrition for a few hours.  For those that want to pickup a Velib pass, you can actually do so before the run, right next to the DCR Cave, it costs less than 2EUR for a 24hr Velib pass.  You'll be able to securely store bags/etc during the run here at the DCR Cave/Studio.
For the Santa Clause Run:
Not sure what you're signing up for? Here's my 2012, 2013, and 2014 race reports (it was cancelled in 2015).  It's our favorite race of the year!
Date: Sunday, December 11th, 2016 – Various times in the morning
Length: 6K, 10K, plus kids races
The Race I'm doing: Race #5, at 10:40AM – This is the official Santa Clause 10K race
Race Price: 27EUR (includes free t-shirt and usually a bottle of wine at finish)
Santa Outfit Cost: 11EUR (seriously, how awesome is that?!?)
Register: This website here in English. Note, after clicking 'Register', the page will go back to French, there's a little English icon up top on the right to change it back to English (if you don't read French).
Minor useful things of note: Taking the RER-C train is the easiest way to the start, quick and simple.  They do have a bag drop inside that's secured, along with limited bathrooms and a place to change (it's a school gym).  Packet pickup is usually the days prior, unless you have it sent to you for extra.  It's in the same spot as the race start.  It's quick and simple.  Feel free to drop any questions down below about it, also the race reports probably answer a bunch as well.
Sign-Up!
For the open house simply use the form below to sign-up (just so I can figure out how much cheese to buy, and cupcakes to make!), we look forward to seeing you then!
Create your own user feedback survey
I'll use the e-mail provided to send the final details (and a reminder) as we get closer to the date.  We're looking forward to seeing everyone there!
See ya then!
– Bobbie & Ray
Note: Folks from various sports tech companies are of course more than welcome!