As usual at Eurobike there are plenty of cases where companies may make itty-bitty product line changes, or simply no announcements at all.  So in an effort to round-up the 'sorta but not really' announcements category, I give you this power-meter focused pile of Eurobike goodness.
Most of these will be quick!
SRM Power Meters: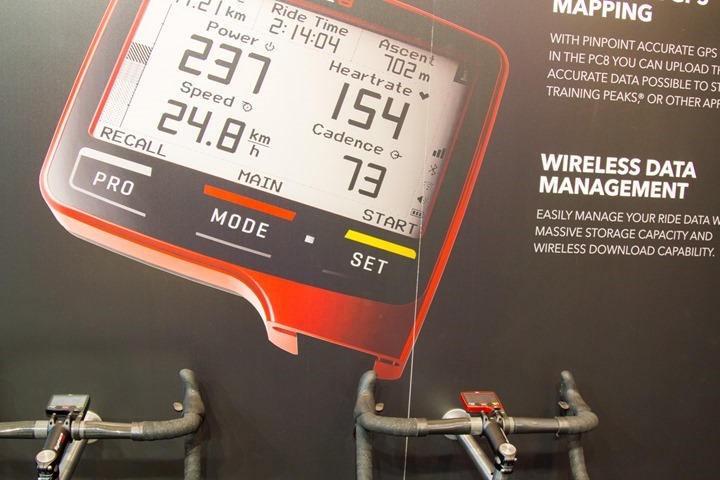 SRM was at the show as usual, but most of their efforts were focused on showing off their SRM PC8, which started shipping this past spring and is now pretty easily found.  This is the latest head unit from the company that had been promised for a few years, so the mood in the booth was definitely more of a sigh of relief that it's out and available, than other new major announcements.
You'll remember I tried the PC8 out briefly during a test ride this past spring just around the time it was set to start shipping.  While the display has nice sharp contrast, it's just really hard to justify the price compared to other dedicated bike computer options on the market which offer more features and better functionality (and just as much stability).  You'll see it get Bluetooth Smart enablement over the next month.
They have been busy prepping releases of the new SRMX Training software for their desktop sides (both Mac and Windows), which are now available in beta editions here.  Along with the PC8 DA, for configuring device fields. This is also inline with updated versions of their iOS app for both the SRM PC8 and their indoor trainer system.
On the crank side, they've added the 1X mountain bike power meter: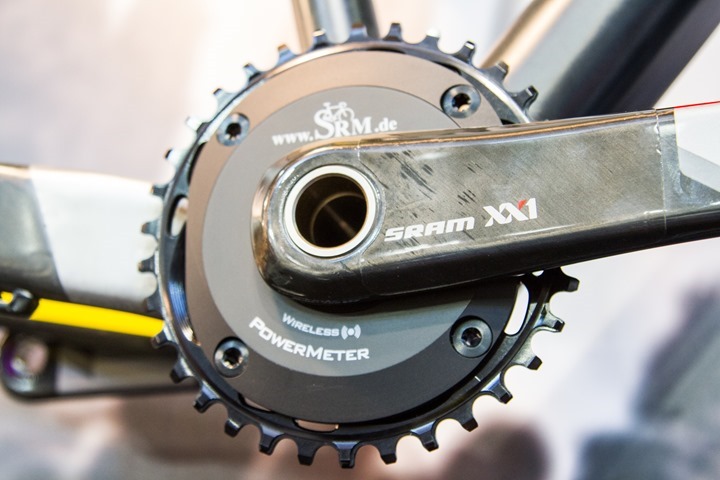 As for their long talked about re-chargeable SRM power meter, that's been pushed out quite a bit.  Definitely not this year, and the folks in the booth said it sounds like it's unlikely to see the light of day next year either.  No word either on other lower-cost SRM units that had been rumored on and off in the past, to compete with the rest of the industry.
Pioneer Power Meters: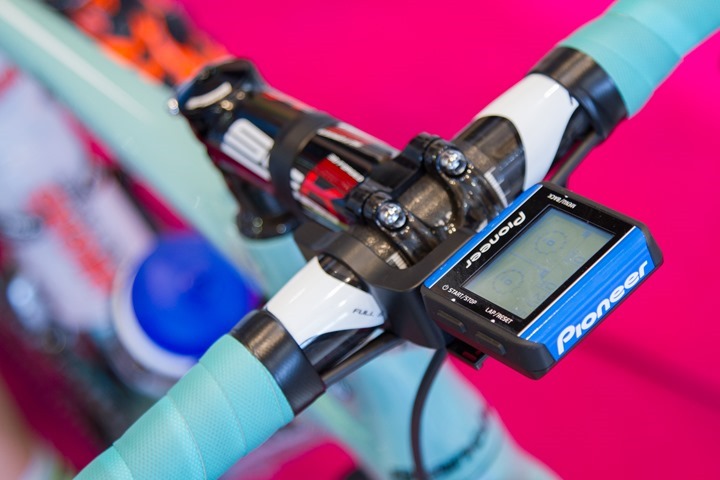 Like SRM, Pioneer just finished doing most of their major new product announcements this past spring.  In Pioneer's case it was both a drop down to $999USD for their dual left/right power meters, as well as introduction of new left-only power meters.  Finally, they also released a pretty good firmware update this past June for both their cranks and head units.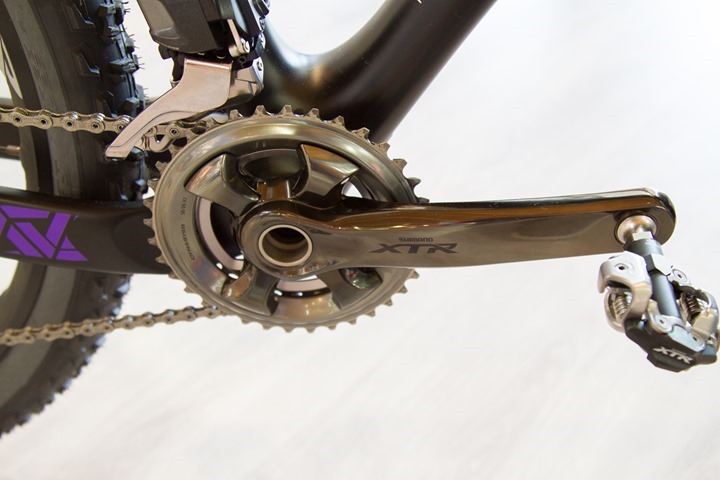 Meanwhile, at the show they did have on hand a new mountain bike variant of the Pioneer power meter system.   This would be focused on XT and XTR compatibility, and be single-leg only (à la Stages).  The pricing isn't yet finalized but was noted that it'd basically be in the same ballpark as their existing road bike single-leg power meters (so roughly €800).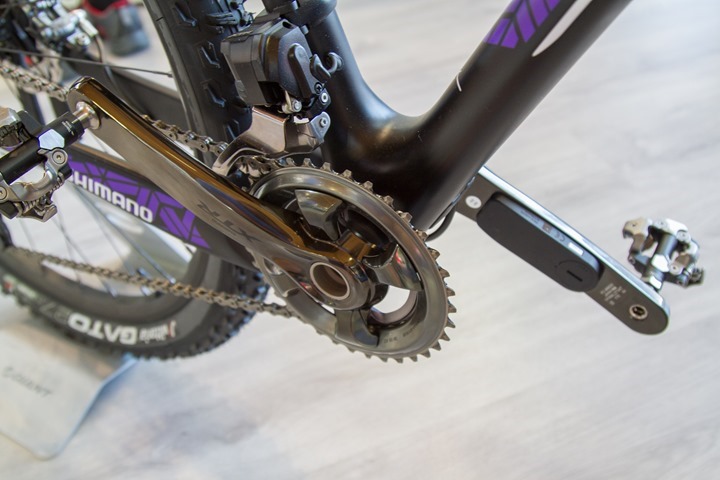 Availability for these new mountain bike focused units is expected by the end of the year.
Verve Infocrank: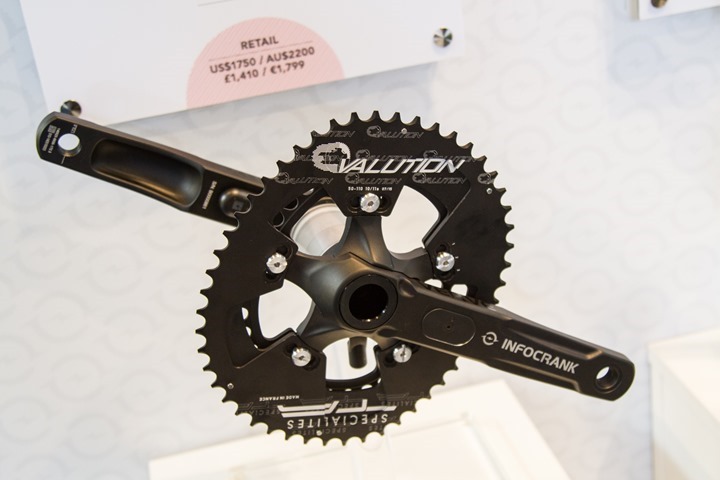 Next up we've got some minor updates from Verve on their Infocrank series.  First is that they've expanded their offerings over the last few months, in terms of models they have available, such as the compact crank options.
Next, they've also shrunk the pod sizes on new models going forward, thus increasing clearance on various bike frames that might be a bit tight.  It's pretty flush now.  You can see how the new pod size looks less pregnant than the old pod size: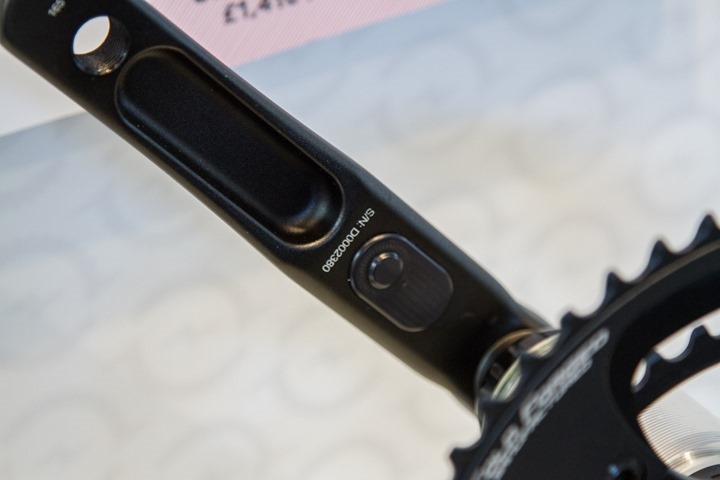 Finally, they're also working on some software to better visualize the left-right metrics that their cranks produce today.  The metrics seem fairly similar to what you get with Garmin Cycling Dynamics and ROTOR's desktop software suite.
In addition though, this will cover high-speed data processing as well, enabling a few more situations there for folks looking to track things like track starts or very short duration bursts of power.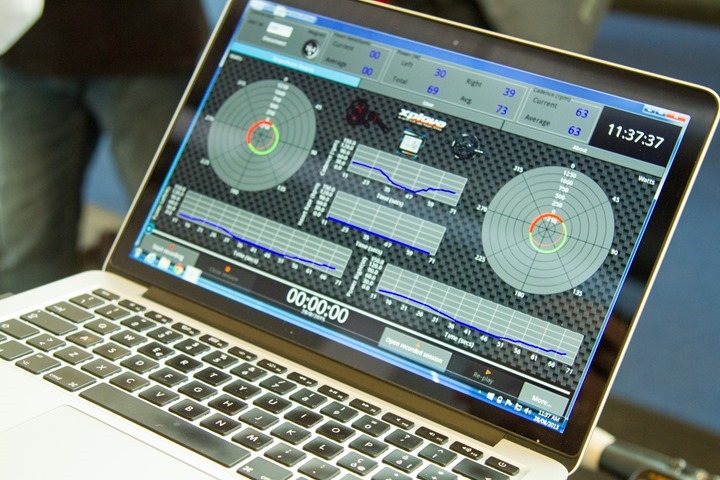 There isn't a specific date yet for the software, but it looks close and will be available to all Infocrank consumers (old and new).
Limits Power: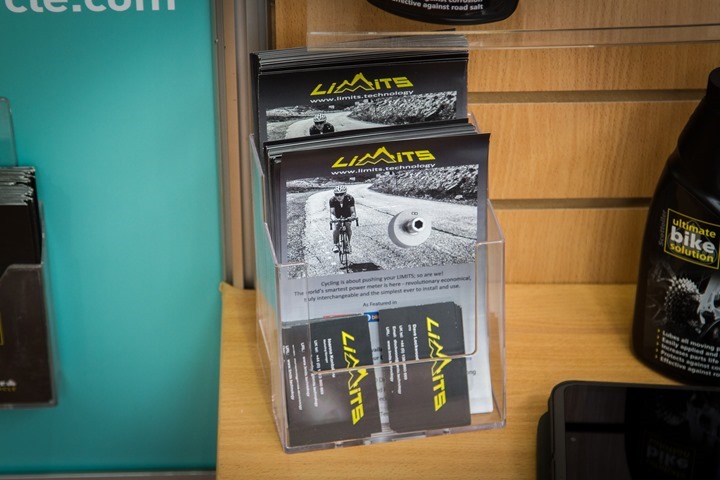 Next we've got the Limits power meters.  Or rather, haven't got Limits.  So, kinda Limitless.  They were hanging out in the Scotland booth, but when I stopped by on Friday morning, they weren't there and had left the show already (and also didn't seem to be there Wednesday late afternoon either when I initially swung by).
According to other Scotland booth folks, they were there on Thursday, but I was packing then.  Perhaps they'll make it to Interbike and have something on-hand to show for it.  Certainly looking forward to seeing something tangible.
I can't stress enough how disappointed I am at the lack of tangible detail from the company, and the lack of response to repeated requests I've made to them to provide something real in terms of their crowd-funded updates (i.e. data).
Look Power Pedals go ANT+:
I'm working on getting some clarity from the right parties on this one (since only Look was at Eurobike, and not Polar).  So hang tight while I ferret out all the details.  At a high level though Look semi-announced that they'll be delivering a dual ANT+/BLE version of their power pedals that have to date been branded as Polar/Look power pedals.
I'm working to get clarifications on how precisely that all works going forward (i.e. swapping existing pods, who's selling what, whether Polar might also be expanding out dual offerings, etc…).  So hang tight just a little bit while all the appropriate folks get the usual detail you'd come to expect here.
But either way – having companies go dual is definitely awesome!  Though, the pricing is still a bit high here with them apparently remaining at €899/€1,499 and delivery not until early next year, as reported by Bike Radar's Ben Delaney.
4iiii Precision Power: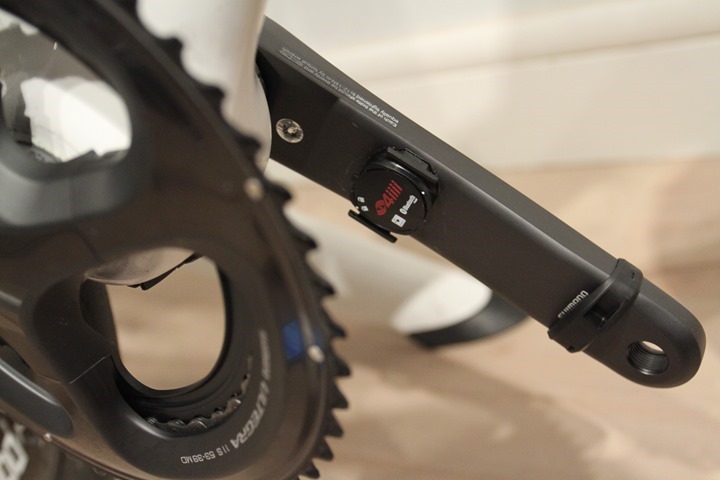 Finally, we've got a super-quick update from 4iiii.  In discussions with them during the week they believe they've nailed down and fixed the issue that I saw this past spring that prevented me from completing a review on the unit (I had updated my various posts noting as such back then).  They had said unit on-hand at Eurobike, but they're going to ship me over a slightly different one this week to match the crank-length of other power meters I'm currently testing (otherwise that'd result in wonky test results).
I expect I'll have more clarity on the results of that by, or just after the Interbike time frame, depending on shipping/work travel schedules/ride availability/etc…
—
With that, thanks for reading!  If you're looking to burn a bit of time, here's all my Eurobike 2015 posts!