Last Thursday I had a quick day trip up to Cardiff for some work meetings.  Of course, it was somewhat a bit of a near-disaster in that I didn't realize I was going to Cardiff until about 14 hours before I left.  Not because I didn't know of the trip, but because I assumed said trip was to London.  As that was where I last had meetings with this group.
For those unfamiliar (which would be 99.9999% of you), Cardiff is not London, nor, really anywhere near it.  It's about 2.5-3hrs away by train from London.  Which would be sorta like going to Washington DC when you meant to go to Philly.
In any case, I found the singular flight a day from Paris to Cardiff (mid-afternoon, sigh), and flew up there.  It was a prop plane, with all of about 4 people on it.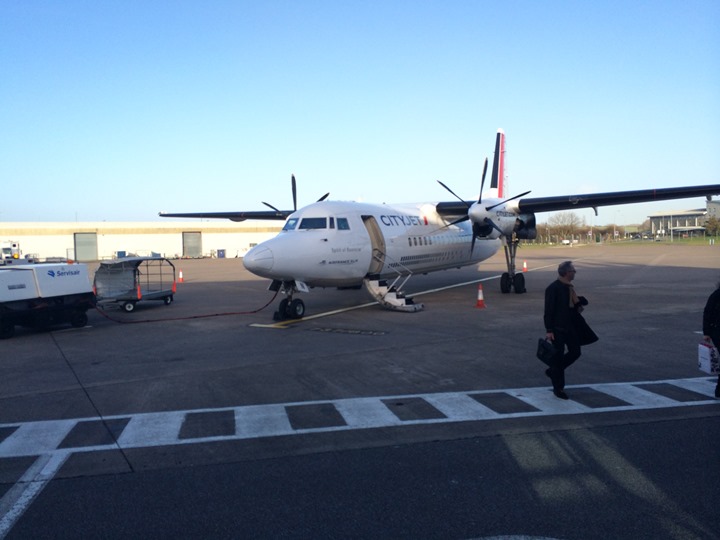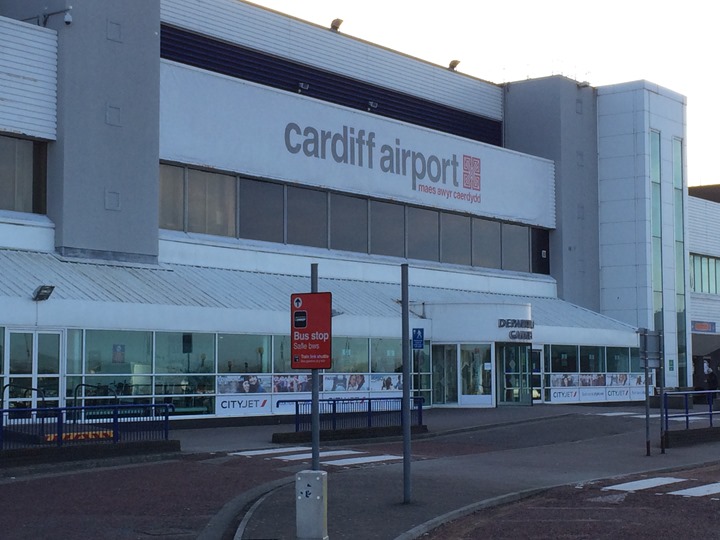 Upon arrival I grabbed a rental car and pointed my phone GPS at the hotel.  About 5 minutes later, I found myself in a cow pasture.  Go Team Google Maps!
I backtracked to the airport and then simply followed road signs to the city centre, which was about 35 or so minutes away.  The unfortunate aspect being that I wasted much daylight in my cow-tipping excursion.
Thus, by time I got to the hotel, changed super-quickly and headed back out, here's what the scene looked like.  A pretty scene, sure, but a bit low on the daylight factor.  Therefore you'll have to excuse the non-pristine photos taken while running.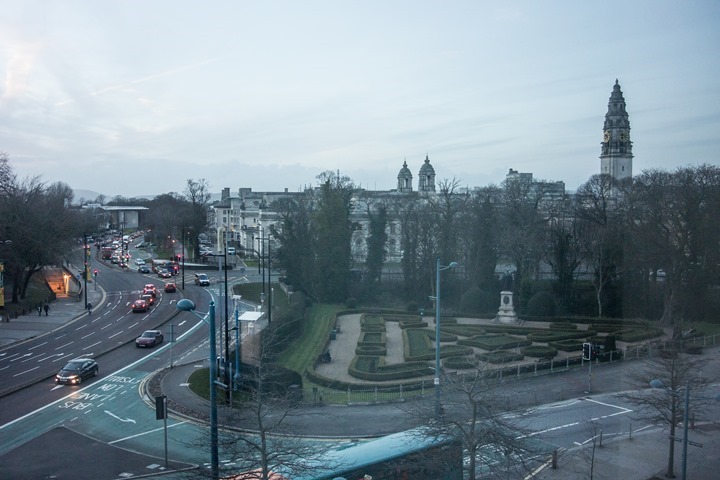 As always, I was testing some random device…or four.  In this case, the Garmin Vivofit was out on a run, comparing it to metrics from other units.  The Vivofit connects to your ANT+ heart rate strap, so I was looking to see the differences between the data captured on a traditional Garmin GPS, versus that on the Vivofit.  My heart rate is displayed below – 59bpm.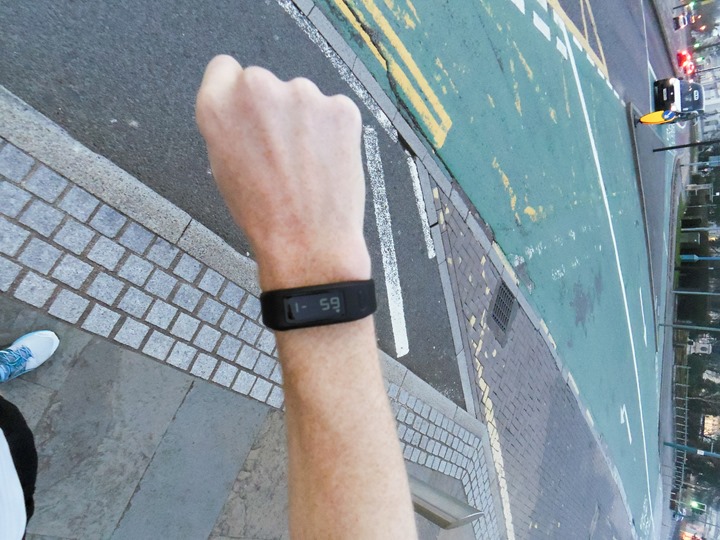 After GPS signal was received by all devices taking part in today's effort, I began my run.  For the initial portion I'd run alongside the Cardiff castle walls.  The castle was closed at this time of day, so I'd have to remain outside.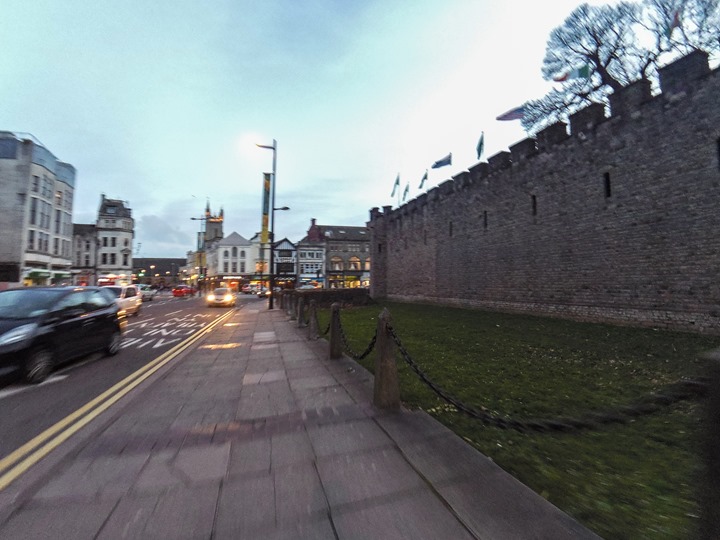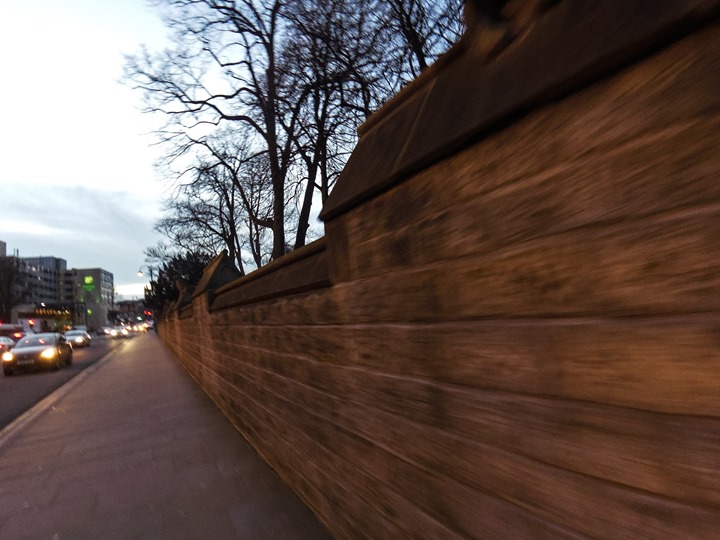 I'd run perhaps 1/3rd to 1/2 a mile along the walls before dipping into the massive Bute Park that surrounds the castle.  In the park were a number of running trails, as well as a river that ran through it.  All of which were mostly quite visible to the human eye, but a bit more fuzzy to the camera.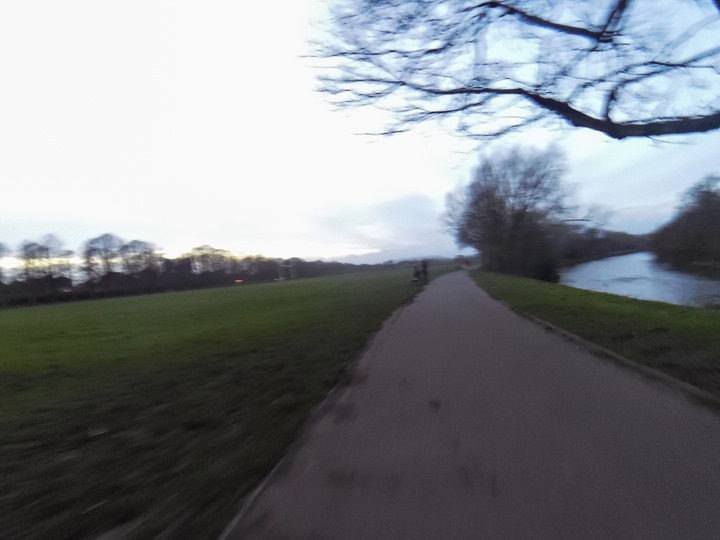 At the end of the river trail, the path crosses a bridge to the other side of the river.  I figured I'd just make a loop out of it on the trails, but unfortunately the paved trail was closed that time of day.  So I had to take a small diversion through a non-paved trail to get back to a paved segment out along the street.
While it looks all Blair Witch, it's actually fairly light beyond the brush, and there's a number of people walking/cycling right behind me, and up to the right in front of me.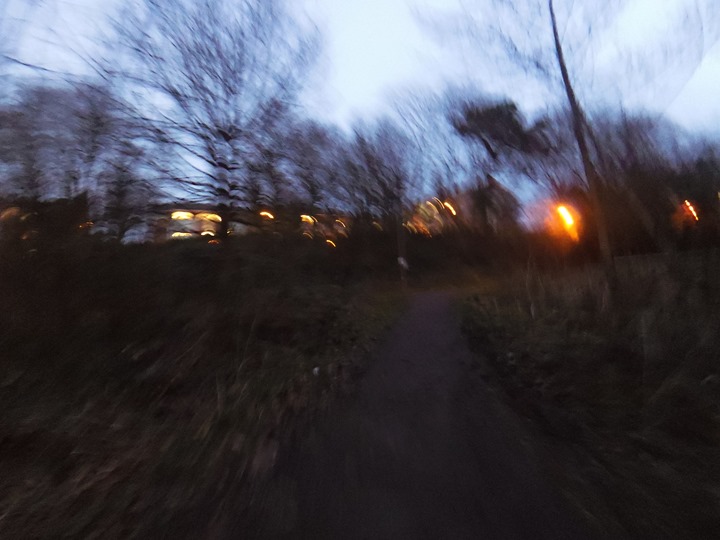 I completed my loop around the park just as I was finishing up my first 15 minute build section of the workout.  After that was done I'd be starting into a bunch of 800m repeats.
In this case, I selected a loop that went right by the main football stadium in Cardiff.  What was interesting was that I've actually been to this stadium – and thus by extension, have actually been to Cardiff before (a tidbit I'd forgotten about).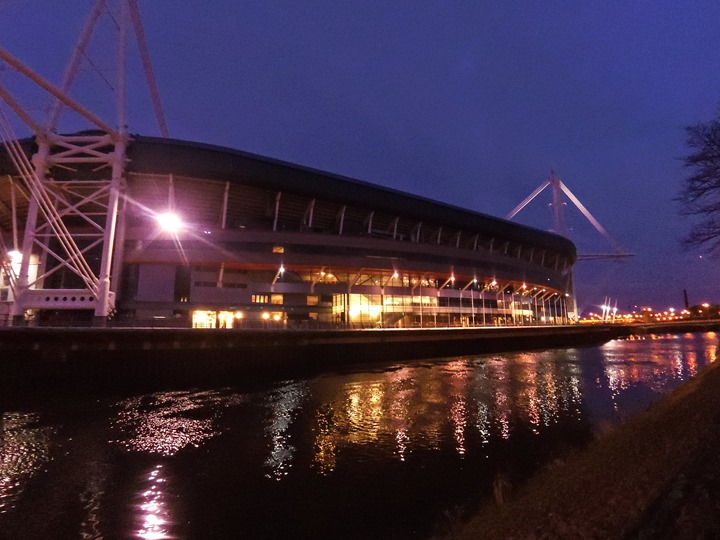 See, back in the 2012 Olympics they had a football (soccer) game here that we went out to watch.  It was a bit of a mess to get to from London at the last minute, but, the game was enjoyable.  You can read all about the game in that post (and, if you're bored this morning, you can read all my 2012 Olympic posts).  You can also watch the short YouTube video that explains that Wales is technically a separate country from England.  It's very confusing.
And ironically, I was just as confused about the placement of my rendezvous this time as I was last time I had something in Wales…that I thought was in London.
In any case…
I did loops.  At 2:54/800m, or about a 5:48/mile pace.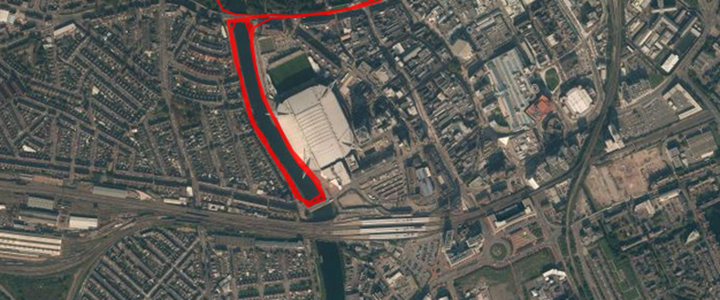 It was relatively flat, so my paces were pretty stable each loop and while the effort was pressed, it wasn't that bad at all.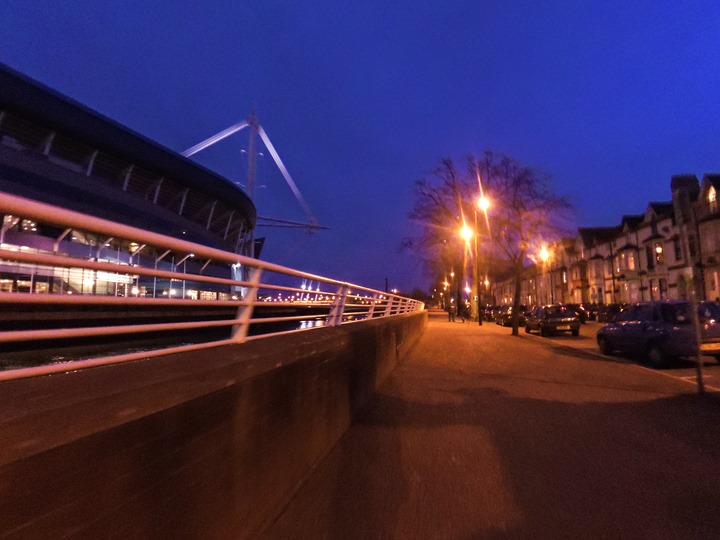 On the far side of the stadium (there was a river/canal in between that I'd cross bridges at, at either end), a TV camera crew was there doing spots for one of the BBC variants.  I think after the 3rd or 4th loop they started to wonder about me.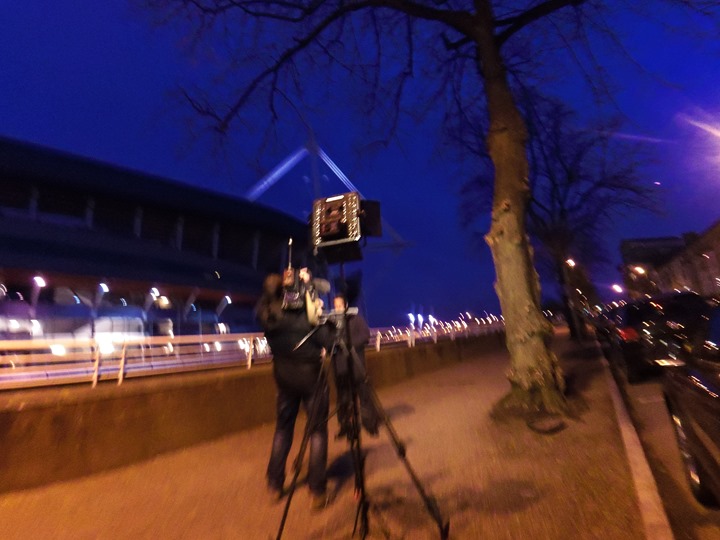 A bit less than an hour later I wrapped up my fruit loops and headed on back to the hotel.  Along the way during my cool-down I managed to get one half-way functional photo of the castle entrance.  This portion was built in the 1400's.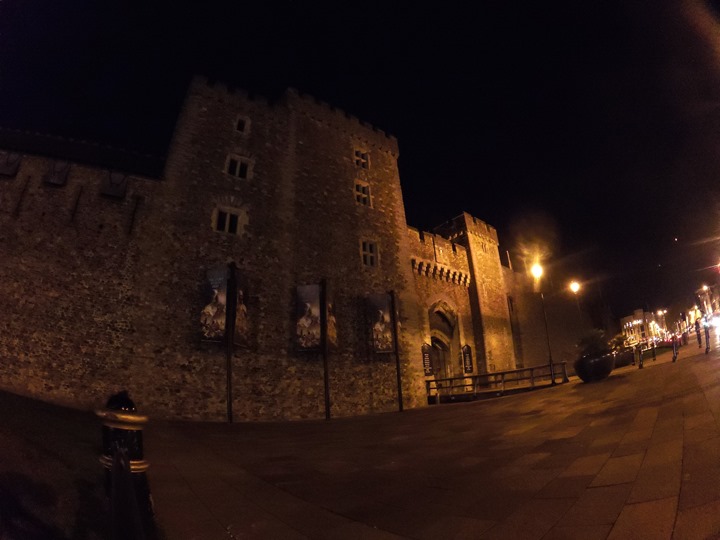 As I walked the last couple minutes to the hotel, I stumbled across the street from the hotel, and got a photo of city hall.
Of course, the most detailed and sharpest photo of the night would end up being the hotel photo.  Go figure.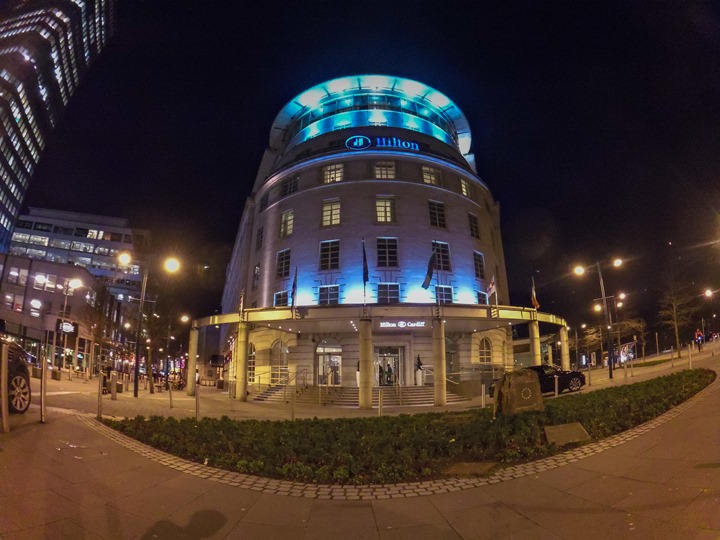 For those curious, here's a bit of a map of the clusters of photos I took.  The hotel is down where it says 12/12/15, and the 12/9 is where the stadium is.  The cluster of 6/6/6 photos is the river turnaround.  The reason all the numbers are in multiples of three, is that the VIRB was set on burst mode, which takes three photos as a time.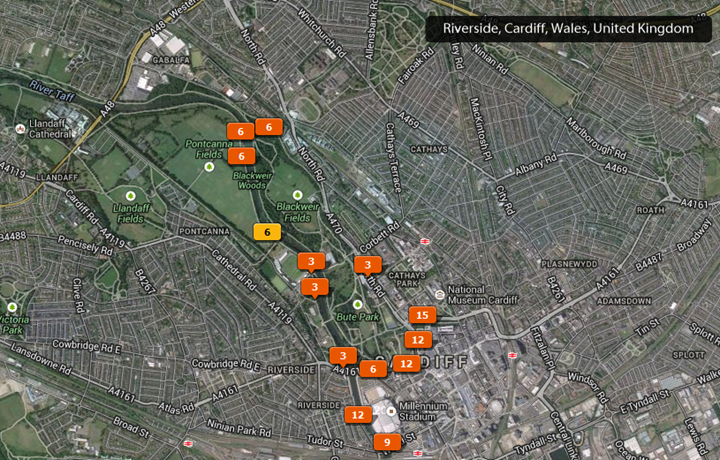 The next day after my meetings I'd fly back home to Paris.  Albeit I first had to drive some distance to a different airport – Bristol.  Which, btw, is in a different country than Cardiff.  Nope, not confusing at all.
Thanks for reading!