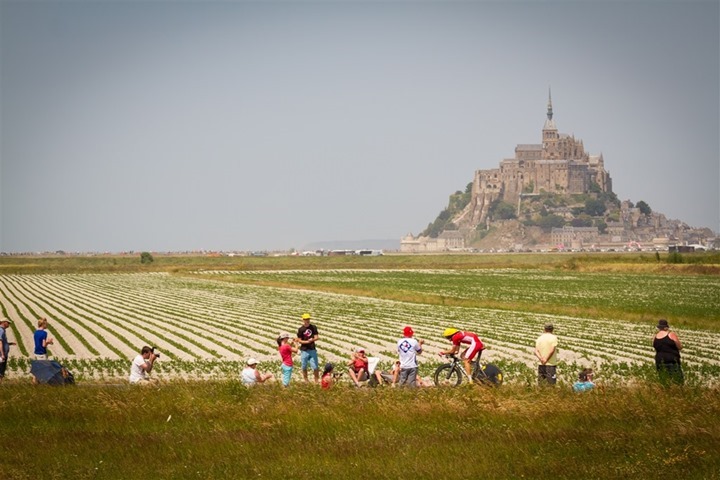 It's slightly past that time of year, again, but, I figured I'd give a quick overview of some of the races I've got on the calendar for the upcoming year.  As is usually the case, the events I ultimately end up competing in will be a blend of races seen below, as well as last minute additions based primarily on my work/travel schedule (which, is in and of itself, last minute).
Right now, the focus is mostly on running, and will largely remain that way into May.  I'm still cycling multiple times a week, but swimming is a bit more backseat right now.  As I get closer to April/May, the cycling portion will grow larger, but for now it hangs out pretty constant with a blend of both indoor trainer rides and outdoor long rides.
Here's how things are looking as of now:
February: Barcelona Half-Marathon
March: TBD
April: Paris Super Sprint Tri, Boston Marathon
May: Mont Saint Michel Marathon
June: Olympic Distance Tri, narrowing down a few French & US options
July: Alpe d'Huez Triathlon
August: Olympic Distance Tri, narrowing down a few options
September: Satrouville Triathlon
Fall: Running races in Europe
So, that's the rough thinking.  Here's a few items of note in the above:
Boston Marathon: The Girl has a spot already, and I'm in discussions with a few charities on finalizing a spot with one of them.  I'd be running the race with The Girl, as her first Boston Marathon (you can see my past run run of it here).
Paris Super Sprint Tri: This is largely an indoor triathlon, except the run, similar to the one I did a few years back.  This one is being put on by the local expat triathlon club, which I've hung out with a few times and are a good group of folks.
Mont Saint Michel Marathon: This should be fun. It's a one-way race that ends in front of the famous Mont Saint Michel island and cathedral.  The same place that one of the Tour de France Time Trial stages ended this past year that we went up and watched.  It's also pictured above.
Alpe d'Huez Triathlon: I'm pretty excited about this one.  The course is right up my alley. After a swim, you've got a straight shot mostly flat bike section for a little bit before you bike up the famous Alpe d'Huez climb.  Then, once up top you'll do a 5-mile on/off-road run.  Super excited.
March: I'm not sure if I'll race anything in March.  My travel schedule while far from final is kinda wonky looking with at least 1-2 pond-hopping trips going on.  So perhaps I'll do something last minute close to where I am for work on a given weekend.  Or perhaps nothing at all.
June: I'm looking at a few options in continental Europe for a June tri.  Ideally one involving only a single train, or a single drive.  Last year I did the Stowe Triathlon north of London, but that was honestly a bit of a pain logistically for me from Paris with train + transfer in London to rental car + drive out of city.  So, simpler this time.  At the same time, I expect to be back in the US East Coast later in the month, so I might just do something in the US then.  Definitely tri focused.
August: This is also a bit dependent on how my summer shapes up location wise.  While the Virgin London Tri in early August is appealing, it doesn't mesh date-wise with Alpe d'Huez being 3 days earlier.  So that's kinda out.  Ideally something more mid-month would be best.  And again, simplicity from a travel standpoint is key with a bike.
Fall Running Races: There's lots of options here.  Last year I ran the Paris to Versailles ~10-Miler in September, and there's a few other options in/around France/Europe that are easy to get to.  With just running, I'm a bit more flexible on the travel side since I'm not dragging a bike along.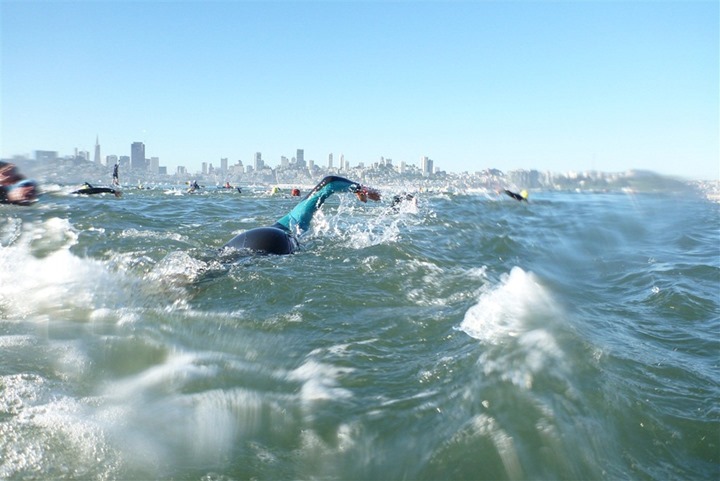 Obviously, scheduling wise you don't see me targeting a half-iron or iron-distance event this year as my work travel simply doesn't really permit me to train for it the way I'd want to (primarily on the long bike side).  Someday I'll return to those events – and some of the European ones look incredible.  But not quite this year.
Now, for those curious about how I structured my schedule – it doesn't quite have the same flow that you might typically follow from a build standpoint.  This is somewhat because I didn't actually take a break of any consequence coming off of my marathon back in late November.  I pretty much just kept on training.  So my running base and paces are fairly strong right now – which is ideal.
I'll have to increase my swimming as we get closer to the season, but since swimming is a logistical and quality nightmare here in Paris, I tend to focus as much as possible on the bike/run pieces.
Typically, you'd want to do some sort of event build – in terms of distance.  For example, if you were aiming for a June Half-Ironman (triathlon focused), you'd typically do an Olympic distance event no later than May, and a sprint around April.  Logical build and progression to work out any kinks (nutrition, transitions, etc…).
I talk more about that whole process in this post: Reminder and tips: The triathlon registration season is upon us
Now, if you haven't done any sort of triathlon planning at all (first time), I'd recommend checking out a post I did on 'How to kick start your way to your first triathlon' – which basically talks through all the logistics of planning a season and going from zero to hero.  It's often a surprise to many how quickly races – especially in the US – sell out.  Many big name or popular races have already sold out back in November/December, as people plan their full seasons around them (obviously, Ironman races sell out 364 days in advance).  So do some digging now, not later.
And the same is true of fall running races.  Those events tend to have registration opening up between January and April.  This would be for major events like the fall marathons, 10-milers, and so on.  Anything that's highly popular and sells out you'll want to be on top of.  Events like the Marine Corps Marathon in DC will sell out in a day or two (or less).
With that – if you've got any suggestions for the TBD slots in my schedule above – feel free to drop them down below in the comments.  I'm always interested!  And, if you have any schedule/first-time-triathlete type questions, the same as well!
Thanks for reading!