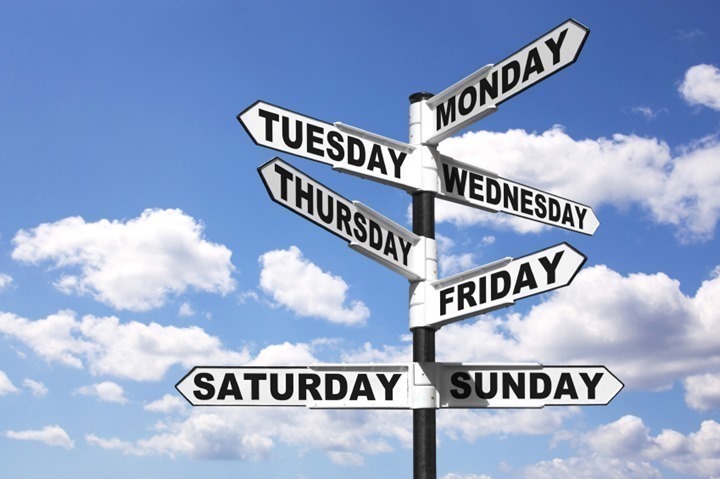 The Week in Review is a collection of both all the goodness I've written during the past week around the internet, as well as a small pile of links I found interesting – generally endurance sports related. I've often wondered what to do with all of the coolness that people write, and while I share a lot of it on Twitter, Facebook, and Google Plus, this is a better forum for sending it on to y'all. Most times these different streams don't overlap, so be on the lookout at all these places for good stuff!
So with that, let's get into the action!
DCRainmaker.com posts this past week:
Here's all the goodness that ended up on the main page of DCRainmaker.com this past week.
Saturday: Week in Review–February 1st, 2014
Monday: 5 Random Things I Did This Past Weekend
Tuesday: Developing a Google Glass sports & fitness app? Now is a good time to let me know.
Wednesday: 'Because it's Cold' Giveaway Results! Were you the winner?
Thursday: My 2014 Race Schedule….Roughly.
Stuff that I found interesting around the interwebs:
Here's a not-so-small smattering of all the random things that I stumbled on while doing my civic duty to find the end of the Internet:
1) Adidas Sues MapMyFitness/UnderArmour, world looks and giggles: Seriously Adidas?  Look, you've been doing some good new firmware stuff lately on the Smart Run GPS unit. But suing MapMyFitness in 3 documents totaling 700 pages of legal garbage is sorta silly.   First off, the vast majority of the stuff you've complained about in your filing…you don't actually do.  In fact, almost all of it everyone else in the industry does and has for years, but you don't.  Be it Garmin, Strava, Nike, Polar, or Suunto.
Why not sue them?  Well, because those companies have fought off silly functionality suits like this for years – and in every case – won.  Those companies pull in experts from around the industry and typically bury the suing entity with evidence showing they're clueless.  In the past those lawsuits have come from IP vultures.  Except this time – it's a company actually making a device + service.  Which, makes your long term predicament more difficult.  Do you think that companies like Training Peaks, Strava, or Wahoo Fitness, or any of the others are going to want to work with you now?  Nope – of course not.  Because all the above companies hate these types of suits.  Just ask them.  I've asked them.  They despise it.
So now you sorta look like the loser kid on the playground that's throwing pine cones at other kids.  Yes, pine cones.  Mainly, the tiny ones.  Not even big manly cones.  Just sayin'… (Hat tip to Luke for sending the above initial link over)
2) Pretty interesting article on snowmaking at Sochi: To dress Alpine venues of the Sochi Games in white has required the help of science, a lot of machines and a little luck.
3) Quarq introduces reduced-price upgrade program: Pretty interesting move to let folks with older units upgrade for less than half the price of a new unit.
4) Totally awesome photos from the Cyclocross Worlds: Really cool stuff, extremely well shot.  (via Leah Flickinger Twitter)
5) Shimano introduces ANT+ action camera: Interesting stuff.  I've got some e-mails out to see about getting a unit in when they launch in May.
6) GoPro looks to be preparing for IPO: I suspect this will do fairly well.
7) More rumors leak out on Apple's iWatch: Clearly trending towards being more of a fitness focused device, plus a fitness platform around it.  It would be interesting to see how Apple-friendly devices like FitBit's and others that are sold at the Apple store would fair should such a device pop out.
8) 3T and Cervelo announce recall of certain aerobars: If you have a P5, you should swing on over. (Thanks Eli)
9) Totally awesome drawings for a pool in a Paris metro station: Of course, that first depends on a new mayor.  But, at least it looks really cool. (Thanks Ed)
10) What it's like to pack a Pro Cycling team for overseas travel: I'd say the first photo in this post makes it all worthwhile.
11) I'm among one of the top nominees: Sweet, I've apparently made the short list for The Running Awards best running blog.  Thanks all!
12) A look at the most expensive Sochi Olympic Venues: Would someone please explain to me how a ski hill with temporary stadium seating costs over $2 Billion!?!
13) UCI announces rule change for non-sanctioned events: This will once again allow pros to race random one-off events that aren't UCI sanctioned.  Things like Gran Fondos and the like.  Awesome.  (via Caley Fretz Twitter)
14) Really cool data maps of where people run: Even cooler is that I've already spotted a few routes I wasn't aware of here around Paris that I'll be hitting up soon. Sweet! (via Mark, and many others)
Crowd Funded Projects of Athletic Note:
Most of this content used to be found within the main section, but I figured I'd just call it out up here and make it easy to find. I regularly sift through Kickstarter and Indiegogo (plus a few others on occasion) looking for sports projects. Note that as always with crowd funded projects, assume the project will be late and will under-deliver on features. Thus far, on the numerous products I've helped 'fund' (except a leather bike handle), that's been the case.
Nanotips – Make all gloves smartphone compatible: I initially didn't feature this last week, but then after futzing with some gloves on my phone this week, I decided I'd give this a whirl, and ended up going for it.  So I figured I'd thus share it here.
Sports Technology Software/Firmware Updates This Week:
Each week I quickly highlight some of the new firmware, app, software and website service updates that I see go out. If you're a sports technology company and release an update – shoot me a quick note (just one liners is perfect, or Tweet it at me is even better) and I'll make mention of it here. If I don't know about it, I won't be able to post about it. Sound good?
Site/Firmware Updates:
iPhone Apps:
iPad Apps

Android Apps:
Grrr…my new Android phone got held up in customs, should be able to untangle it with FedEx Monday.
Windows Phone Apps: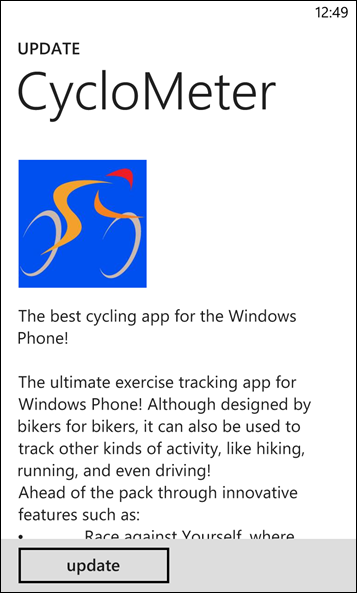 —
Thanks for reading!