I've got 12 minutes until my flights departs here from Vegas to Chicago (and thus onwards to Paris), so this is gonna be super quick. I've got lots more content than this, but I figured people might be interested in all the stuff that's on the immediate docket. Plus, the next post I'll cover all the other stuff that's being shipped to me next week.
But for now, here's what's in the belly of the plane sitting below me.
Wahoo Fitness:
Probably the most anticipated item, the Wahoo Fitness KICKR. We've been playing shipping tag for weeks, and this ended up being the most efficient and simplistic way to get a trainer to me.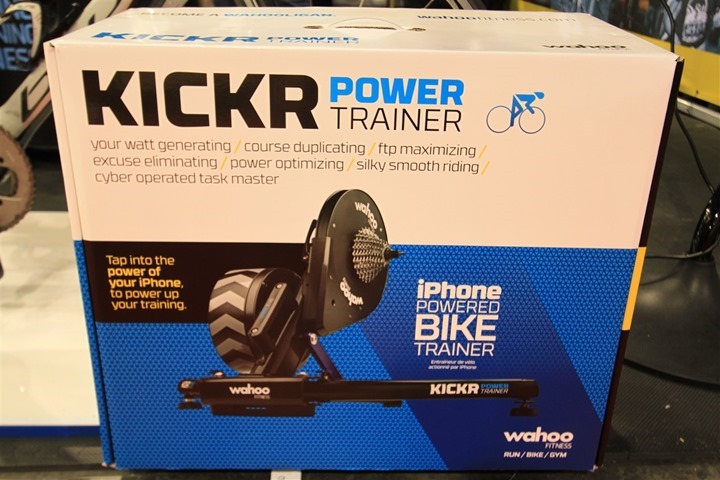 I'll be starting to use the trainer, but don't expect an immediate review on it. The reason being that while KICKR does include a straight forward app for controlling resistance, creating workouts, and simulating Strava segments – it's ultimately the larger ecosystem of 3rd party apps that will rock it. Folks like Trainer Road, Kinomap, Golden Cheetah, and others are hard at work on stuff.
If you fall into the 'others' camp, and haven't reached out to me, please do. If you fall into the 'have a kickass idea for a KICKR app and are a developer' camp, then I'd highly suggest reaching out to the Wahoo Fitness folks. Just sayin'….
As far as shipping and pre-orders go, they're still holding the line that they won't accept pre-orders until the container is loaded on the boat. Said container should be loaded on the boat from Taiwan to the US within about two weeks. Then there's roughly four weeks until it arrives in the US. No word on the international story or international pricing (US pricing is $995). The units are final, and it's just a case of having the scheduled factory time. That said, I'm not certain that they'll be able to meet initial demand with their first shipped container based on the quantities.
Next up from them, the RFKLKT bike computer. I've talked about it quite a bit here. No need to rehash that. Definitely looking forward to all the folks working on apps. Again, I know who some of you are – but if you haven't reached out there, drop me a note.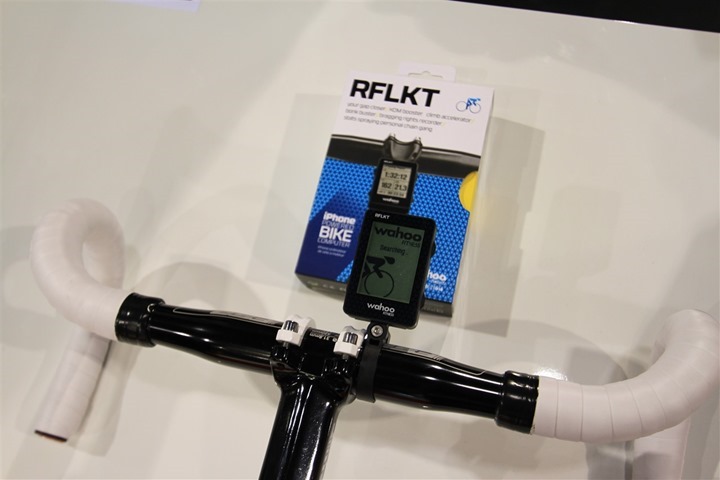 They have these already in stock in Atlanta (plenty of them), and are just pending final release of the App to the Appstore, and then in turn, Apples approval. They suspect that'll all happen within the next two weeks. At that point they'll ship immediately.
Garmin:
These are the Edge 510 and 810 ruggedized rubber cases for the units. There are more colors than this, including an upcoming pink edition.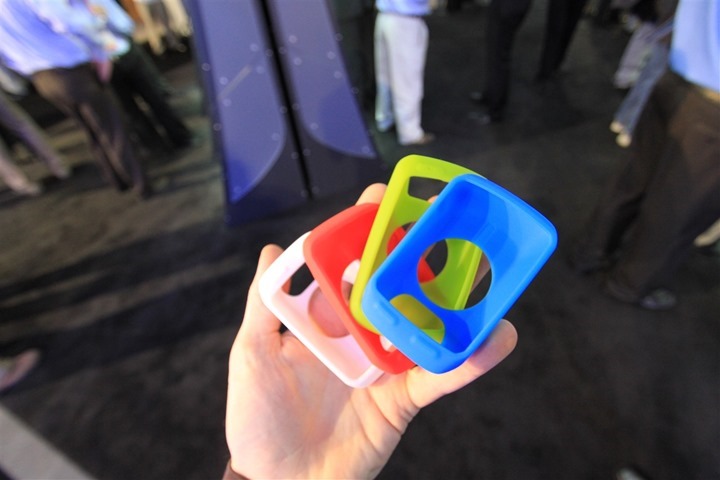 O-Synce:
This is the O-Synce Navi2Coach unit, which is a cycling GPS unit. The unit has now made its way into the market over the last month or so, both US and European. I'm pretty excited about the unit, in particular, the software suite behind it, as well as the customization of the unit itself. I wrote up a fair bit about it before here in this post.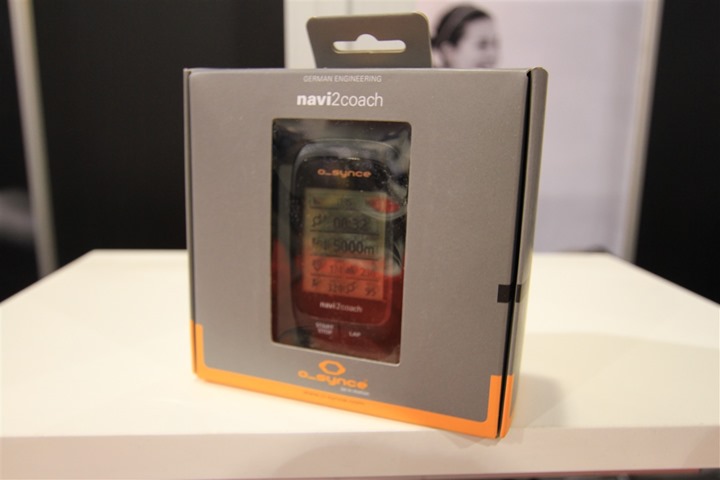 It's also got this wireless lap remote that attaches to your handlebar via industrial bands (like the quarter-turn mount), but they're sending me that. The wireless model is the one to the right, the wired is the one to the left in the below photo.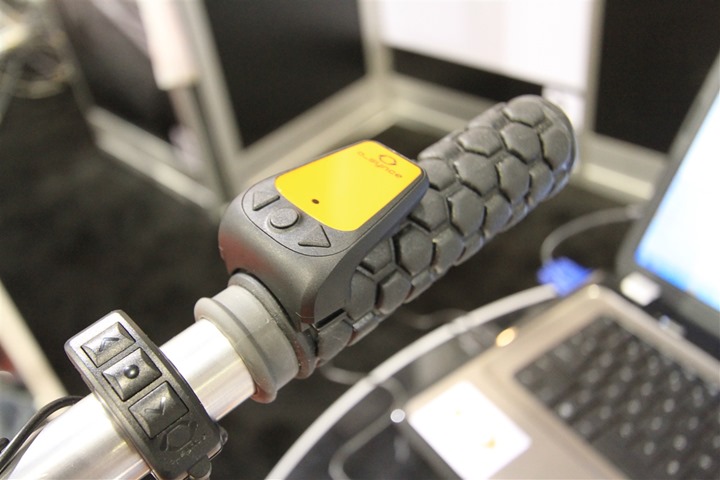 ANT+
While not directly made by ANT+, they were the ones that gave me the below. It's a small micro-USB to USB dongle that enables Android phones to load USB devices. And in particular, the ANT+ USB stick (any ANT+ variant of the stick, from Garmin's to Suunto's). The adapter is generic, and there are plenty out there on the interwebs (Amazon) that work.
This is interesting, because it shows the below scenario – which is the Android version of the Wahoo Fitness app (Beta version, not yet available). This app will connect to Bluetooth Smart sensors (without the below adapter on certain supportd phones), as well as ANT+ sensors with an ANT+ adapter.
(The random Christmas tree just happened to be behind us leaving the convention center waiting in a incredibly long taxi long, sorry for the slightly rough photos there – the tree was the only solid light we could find.)
Hitcase
The below sports iPhone case is unique in that's its fully waterproofed to 10 meters and mountable on bike handlebars and tripods. The scenario though that I'm actually interested in here is how well it would work as a simple swim technique analyzing system. It's priced at $100, and they're aiming to undercut folks that want the functionality of a GoPro, but at 33-50% of the cost.
I'm going to take it with me to Perth next week and poke around with it a bit. It seems pretty beefy, so it's definitely not a 'walk around town with it' kinda case.
Tate Labs (Barfly):
Last but not least, met up with these guys at the airport a few minutes ago. I've used their Time Trial ones (for triathlon bikes), but haven't tried out their non-TT ones. So they handed over a couple to try out. I don't expect a full review, mostly just integration into other reviews.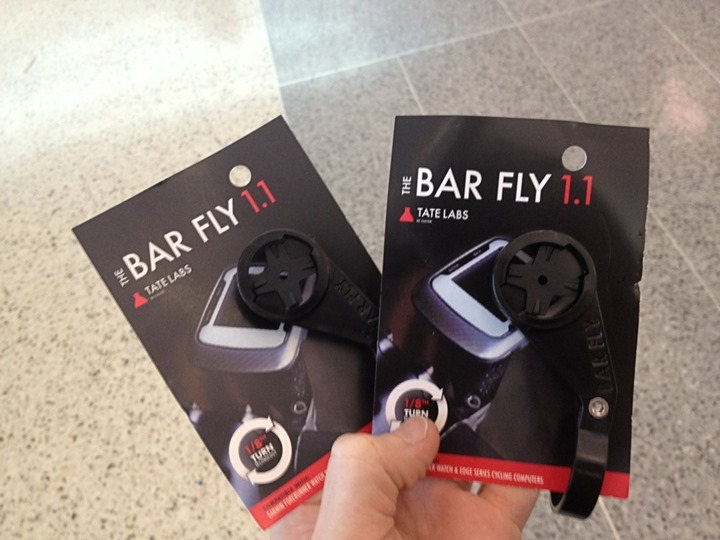 The Redacted's:
And of course, there's some that fall into this category as well. But more on them as the time is right… 😉
Ok, gotta run – more posts soon! So much cool stuff to cover that I had a chance to go hands-on with.
Thanks for reading!