It's that time of year when people stampede into their local mall in search of the perfect gift.  But choosing gifts for an endurance athlete can be tough.  Endurance athletes are picky by nature – for example, you'd never dream of giving a bottle of Heed to an EFS lover – that'd be akin to offering filet mignon to a vegan.
So I offer you my top list of sport related gadgets and training gizmos for the endurance athlete, sorted by category and who they appeal to.  This is a bit different from my Sport GPS Recommendations guide, in that I've narrowed it down to exactly what you should pickup for your endorphin-crazed friend.  Think of it as a foolproof guide.  I can guarantee you that anything you buy from this list will make that person happy.  No crapware products listed here.
And, as always – by using any of the links below you help support the site (and future giveaways).  Thanks for reading, and your support!
All Round Endurance Sports & Triathlete: Forerunner 310XT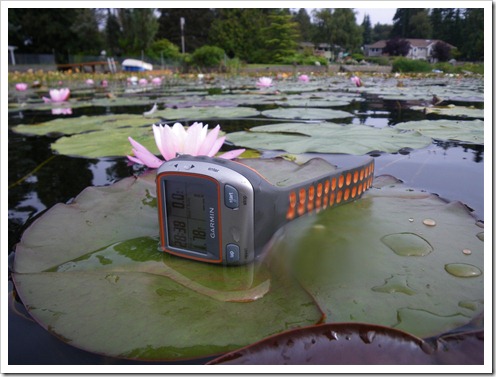 Probably the worst kept secret is that my favorite all around training device at the moment is the Forerunner 310XT.  To date, it represents the most complete sport device from a training and racing standpoint.  Many devices can do training well – sport by sport – but only the 310XT can pull it all together on race day and offer a seamless story from swim to bike to run (err…maybe…painful walk).
Plus, the recent firmware update two weeks ago that add in new power meter smoothing modes means that you can truly use this as a single device – even for the most advanced cyclists amongst the triathlete crowd (or those cyclists that occasionally flirt with running).
And while there will always be a 'new version' to hedge bets against for the future, I don't think you can go wrong with purchasing this unit now.  I expect to see Garmin continue to add features into the 310XT (such as support for their upcoming Vector pedal based power meter).  Plus, as proven by the FR305 – it's still got a really long future on store shelves ahead of it.
You can pickup the FR310XT via REI or via Amazon for prices between $299 and $399 depending on tidal patterns and moon phases.
Watching Fitness: Withings WiFi Scale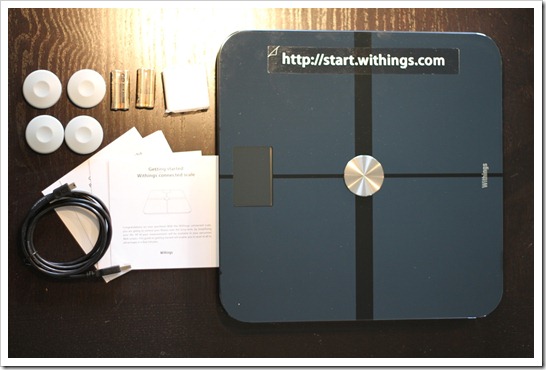 I've reviewed a few different scales over the past year, but my favorite continues to be the Withings WiFi Scale.  During my Symposium talk I noted to the group of sport device companies the many reasons I think this is one of the most well thought out sports-related devices out there.  Its effortless setup process, it works anywhere you've got WiFi, and has an impressive online site with with everything from iPhone to Android to iPad integration and apps.  All this make keeping track of your weight easy, and…perhaps a bit exciting (no…really…well, except after this past Turkey Day).
But even more important is that they've continued to innovate and expand with partners.  Just last week they announced the 'Health Triade' with both Digifit and Zeo.  Both companies sent me products to review, so you'll see those in a bit.  But to me, more importantly this shows me they're (Withings) still actively working to better the experience for consumers today.  A rare and refreshing trait in technology companies.
You can pickup the Withings Scale for about $159.
The Cyclist: Garmin Edge 500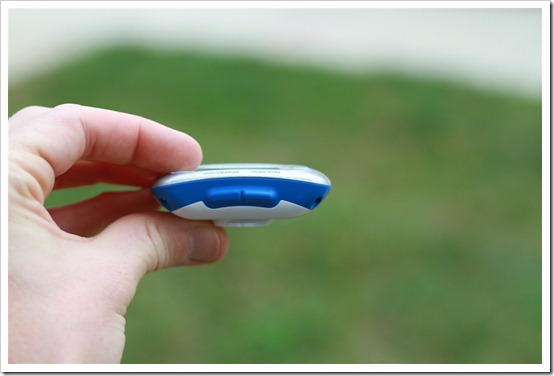 Cyclists are finicky folks (sorry, you/we just are).  First, they've got to color coordinate their jerseys to the frame, and then ensure the water bottle doesn't clash with the handlebar tape.   Of course, that's before we get to talking about component weight.  Don't even try to engage that discussion, or even try inserting logic into it.  Logic never applies during that conversation.
But perhaps that's the one reason that I recommend the Edge 500 to cyclists.  While I love the new Edge 800 as a great touring bike computer, it's the Edge 500 that makes for the best 'all around GPS bike device'.  It's tiny, weighs less than an egg – yet includes all the major cycling features like speed, cadence, distance and ANT+ enabled power meter support.  And, when you're done riding, you get a pretty map of where you went.  Except on a trainer, then it's just a dot…since…well…you went nowhere.
Plus, for all you color-coordinating folks that can't stand the thought of putting 'little blue' (as The Girl calls it) on your black and white bike…fear not.  You can pickup the Black and White version, or go where no clash has gone before with the Team Garmin Argyle Orange version.
The Edge 500 is available for between $199 and $249 on Amazon, again, depending on random factors within their control.
The Runner: Garmin Forerunner 210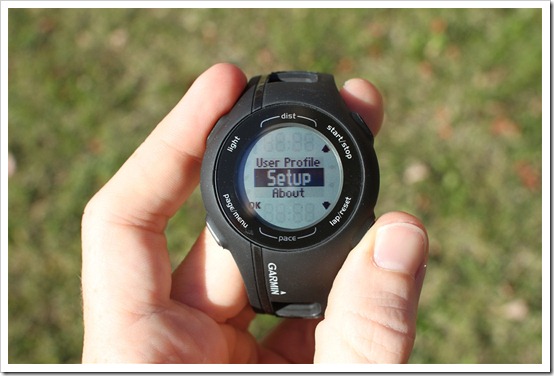 For the past month I've been wearing the new Forerunner 210 every day.  And thus far…I love it.  While my full review should be out sometime this week, there's very few small things that I nitpick with on it.  As you may remember, the FR210 added both foot-pod support and instant pace support to it's slightly older brother the FR110.
Unlike the bulkier orange FR310XT, the FR210 is basically the same size as any other standard wrist digital watch.  Except, it packs a 8-10 hour GPS activity life, and a 1-2 week standby life.  And, as I've found out recently – as you cross time zones it'll automatically pickup the correct time – just like your cell phone does when you land at a new airport.
While the new FR410 with its newly engineered four-quadrant bezel may be a great fit for runners seeking more advanced capabilities on a slimmer watch (trial unit arrives tomorrow for me), I find that for 95% of my running workouts – the FR210 will work just perfectly.
You can pickup the FR210 for $299.
The Swimmer: FINIS SwimSense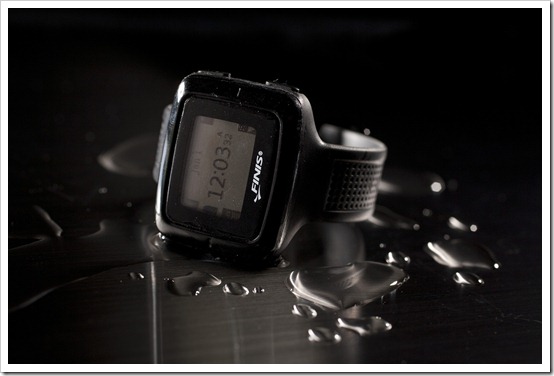 The swimmer category is a bit tough to fulfill.  See, I just don't swim with much – and don't really have any good toys for the pool…yet.  Well, besides my wetsuit and pull buoy.  Like any true triathlete, I love both of them!  Why let a bit of flotation get in the way of a good workout?
On the gadget side I've only tried one gadget to date – the Poolmate – which I was rather unimpressed with.
However, at some point this week the new FINIS SwimSense by SportSense will hopefully arrive at my hotel room – ready for me to take it for a spin.  While I haven't played with the unit hands on yet, I have spent an inordinate amount of time on the phone with the SwimSense team over a multitude of calls spanning nearly 6 months during their development cycle, poking and prodding – and getting to play with the software side of things.  And I think they're on the right track.
You can wait for my thoughts on the device probably next week sometime, or you can stick your name in the hopper now, via their website – for $199.
And as for music devices in the pool – I've never swam with one (would be fun to review though…), so I can't offer any details there.
The iPhone Person: Wahoo Fitness iPhone Dongle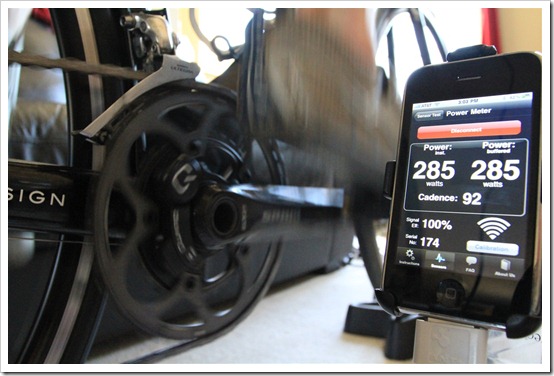 As I predicted earlier this year, the iPhone continues to gain acceptance as a sport training device.  There have been both a surge in sport-related hardware options for the iPhone, but also iPhone apps.  While my iPhone Sport Apps post is still being hatched, I can offer my 'you can't go wrong' recommendations on hardware in the meantime.
My primary recommendation would be the Wahoo Fitness ANT+ iPhone dongle.  This dongle allows you to connect to any ANT+ device, be it a power meter, heart rate strap, speed/cadence sensor, footpod, Tanita BC-1000 scale, or even the new Garmin Chirp (for you geocaching folks).  And While Wahoo Fitness itself only offers a relatively modest software app, it's the larger ecosystem that's at play here.  Wahoo has over 40 different vendors either building apps, or have already released apps.  Everyone from MapMyRun/Ride to Quarq has something in the hopper or already out there.  Many of them either free…or just a few bucks.
You can pickup the Wahoo Fitness iPhone dongle here for $79.
Now, if you prefer a 'fully integrated' solution, then I'm seeing good things with the updated Digifit solution.  I've been a bit hard on Digifit in the past due to their previously wonky pricing model.  But they've cleaned that up a bit – along with cleaning up their apps.  Their new partnership with both Withings (WiFi Scale) and the Zeo Sleep Machine also signals and interesting shift in the companies directions.  I'll have a full Digifit review at some point in the semi-near future, but for now you can pickup their iPhone dongle for $10, and you buy different apps separately.
(Note, I would offer sport recommendations for both Android and Windows 7 phone users…but to speak simply: There's just nothing out there yet for ya to buy).
The Rundown:
The Triathlete

$299

Watching Fitness

$159

The Cyclist

$249

The Runner

$249

The Swimmer

$199

iPhone Sports Person

$79
Thanks for reading, and supporting the site!
-Ray