Please note: This post was written before I wrote my In Depth FR210 Review – please wander over there for the latest and most comprehensive review. Thanks!
This morning Garmin announced two separate new running watches – the Forerunner 210, and the Forerunner 410.
The Forerunner 410 is aimed as a refresh of the Garmin Forerunner 405, which has the touch bezel.  Meanwhile, the Forerunner 210 is aimed as a new variant of the fairly recent Garmin Forerunner 110, which acts more like a traditional sport watch, but is super-slim and has GPS.
When I first reviewed the Forerunner 110 (buddy of the newly introduced FR210) last spring/summer, my initial impression was one of amazement at how small the watch was and how close to the perfect running device it was.  But that quickly was overcame by how limited the watch was in functionality.  Thus I've been somewhat beating the drum for FR110 that simply had the FR60's guts inside of it.
So I was definitely excited to see the press release for the FR210 this morning announcing interval support – which is usually an indicator of additional advanced workout support.  However, I was then bummed to see a lack of any workout support, or other advanced capabilities.  It seems like this watch comes so close…yet not quite there from offering what advanced runners want.

Also, while initially there was some confusion – once the manual was uploaded it became clear that instant pace is supported.  This is a pretty significant advantage over the FR110 which doesn't feature instant pace.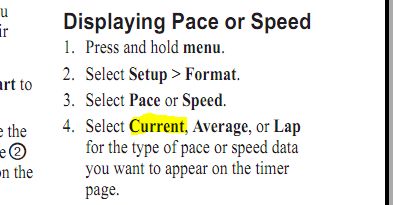 Additionally, they did add in the foot pod – which was my other big complaint about the FR110.  Though the FR210 does continue to use USB charging instead of ANT+ (which, isn't really that big of a deal).
So looking at the specs, I'm kinda mixed on how it might turn out.  On one hand, this hits two of the major items I wanted (foot pod support and instant pace)…yet on the other hand, it still lacks some of the minor items such as workout support and alerting that I'd come to expect from an advanced watch.  I'm optimistic though that perhaps we'll see workout support added in the future (like how it was added with the Edge 500 a few months later).
Meanwhile, over on the FR410 side of things…
This product is another refresh of the FR405 (which then saw the FR405CX).  Out of all of the Garmin fitness devices, the Forerunner 410 has a reputation of 'Love it or Hate it', because of the unique touch bezel design where it works sorta like an iPod rather than with buttons.  I have the FR405 and don't use it often due to the touch bezel, but I'm open to giving it another whirl.  It was noted that the new FR410 includes an 'enhanced' touch bezel.  So, hopefully we'll see it a bit more user-friendly when this comes to market later this year.
Interestingly, both of these were on my radar for potential replacement in my Sports Technology 2010 Predictions.  Until I have a unit in my hands (don't worry, the folks in Kansas usually know where to find me), I'll reserve final judgment.  But, I will say that while I'm slightly disappointed in the lack of workout support in the FR210, or changeable data fields – while at the same time pretty happy about instant pace and foot pod support.