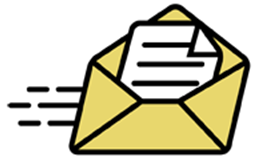 Here's this week's edition of the weekly mailbag.  This is a weekly series where I feature a handful of the e-mailed questions I received from the previous week or so.  I try and pick a wide variety of questions. Some are technical in nature, some sport related, and sometimes all sorts of other randomness – as you'll see below.
This week's mailbag covers the following topics:
1) Wheels and training/racing
2) How to use Google Bike Routes to create Garmin Course Maps
3) Whether to buy a bike trainer or Garmin Forerunner 305
Question #1: Wheels and training/racing
From Adam-
I had a quick question about your wheels. I noticed you use H3 on your bike. Well, what do you train everyday with? H3s? What is your recommendation on wheels, changing them in/out for training/racing, and what to race in? Would love to hear your opinion on this as you seem like a great bridge for us newbies out there to real good info!
Hey Adam- I train everyday on the stock wheels that came with the bike.  Just normal tires and normal wheels.  In fact, I don't even bother to swap out for a separate trainer tire.  Why?  Well, my thinking is that I spend 3+ days a week on a trainer, and the last thing I want to deal with is swapping tires or wheels (I'm kinda lazy that way).  Further, when you step back and look at the total cost of triathlon, and the total cost of simply getting a new tire each each due to wear – the new tire is pretty low (between $30-45).
For long training rides and race wheels, it's a bit of a 'it depends' answer.  This year I've been training mostly on rolling courses that are fairly wooded – and thus the cross winds are low.  However, last year I was training nearly exclusively either out on Skyline Drive (mountains for Ironman Canada) or out in the flat and windy farmlands of Maryland (flats for Ironman Florida).  In both cases, I often trained to with race wheels to get comfortable with the cross wind effect.  Especially in the mountains.  Many times on Skyline I'd be descending at 40+MPH on tight mountain roads that have very bizarre and occasionally strong cross-winds.  You want to be comfortable with handling at those speeds, in the aero position – and the only way to do it is to train like you race.  After all, I hit my highest speed ever on a bike (52MPH) descending out of the mountains during Ironman Canada.
Question #2: How to create Garmin Course Maps using Google Bike Routes
From Jeff-
Just wanted to give you a heads up about a post I just did that is piggyback off your original post regarding the course maps for the Forerunner. I found a way to use Google Bike routing and load it to the Forerunner.

Anyway, let me know what you think and if you have used this before with all of your travels.

http://www.pingjeffgreene.com/archive/2010/07/google-maps-bike-routing-and-your-garmin-forerunner/
You may remember my previous post I did on creating courses and maps for your Garmin devices using a variety of free tools.  Jeff adds another neat option around using Google Maps and their bike routing to create routes that are downloadable to Garmin Forerunner's and Edges'.  Give it a whirl!
Question #3: Buying a Trainer or Garmin Forerunner 305
From Ken-
I've been a triathlete for about a year now, and considering going up one notch. I have read your review on the 305, and now I am contemplating between a 305 (with cadence) and a Cycleops Fluid 2 Trainer. If I only had $$ for 1, which should I get?
 
Some background information. Where I stay (Singapore), its hard to cycle on weekdays as the roads are busy and its hot as hell! Hence realistically I could only cycle twice a week during the weekends, although I normally only cycle once a week. My cycling performance has not been improving much, which is why I want to get the trainer. On the other hand, I would like to improve more on my running as my friend and I have a long-term goal to qualify for Boston, whereas for cycling there's not much way to go.
 
So which would you suggest? Also for a trainer, is it a must to have a cadence sensor? I have a HRM, would that suffice to do a useful workout?
Both.  But, hear me out.  First, get the Forerunner 305.  But then instead of getting the more expensive CycleOps Fluid 2 trainer – get a cheaper trainer – the cheapest one you can find, perhaps even used.  It may surprise many, but I actually often use a cheap bike trainer during my weekly workouts.  This is because I'm often dragging the trainer to the track or the pool – and just a simple, cheap trainer works quite fine.  Further, like you – I actually don't spend a ton of time out on the roads.  3 out of 4 of my bike workouts a week are indoor on my trainer, as the quality of the workout is usually much higher than outdoors.  Anyway, it's my belief that in general folks overspend on standard trainers (I know, weird coming from the guy that has a CompuTrainer), but just my two cents.
 
As for the cadence sensor, I don't think it's a 'must-have' – but I do think it's pretty useful.  You may want to consider trying to pick the cadence sensor and/or HR strap on eBay.  I don't know how expensive either accessory is in Singapore, though I suspect that like most locations outside the US these are far more expensive than inside the US (where we can get them relatively cheaply).
 
Hope this helps a little – and good luck with the training, and thanks for reading!
Recent Mailbags:
Weekly Mailbag – July 10th, 2010
– Merging files using Training Peaks
– What car to buy for sports/triathlons
– Choosing between Garmin Forerunner 405 or FR60
Weekly Mailbag – July 3rd, 2010
– Viewing Laps on Forerunner 310XT
– How to wash and dry your Garmin…the wrong way
– Sharing my training data online
You can find all past mailbags here.