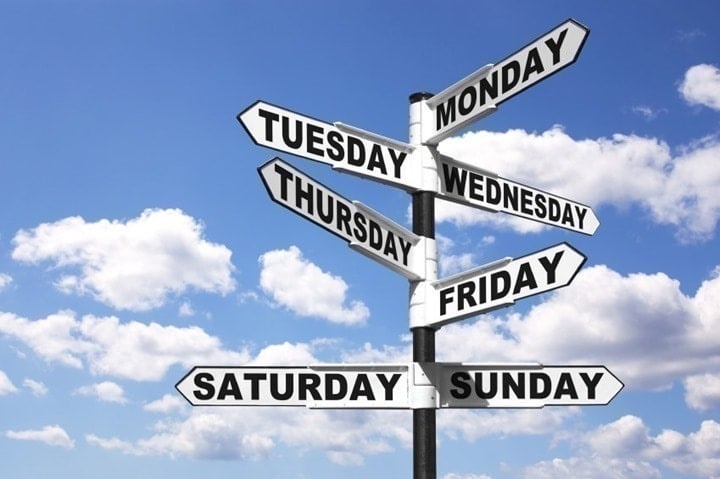 The Week in Review is a collection of both all the goodness I've written during the past week around the internet, as well as a small pile of links I found interesting – generally endurance sports related. I've often wondered what to do with all of the coolness that people write, and while I share a lot of it on Twitter and Facebook, this is a better forum for sending it on to y'all. Most times these different streams don't overlap, so be on the lookout at all these places for good stuff!
So with that, let's get into the action!
Sports Tech Deals:
A few things have popped up this week, so here's a quick mention:
There are no deals currently.
DCR Posts in the Past Week:
Here's all the latest on the site:
Sunday: Garmin Watches Now Wish You Happy Birthday
Monday: Hands-On With Apple WatchOS 9's New Triathlon Mode in a Race
Tuesday: Garmin Enduro 2 GPS Watch In-Depth Review: Tested to the Limit!
Thursday: Samsung Galaxy Watch5 Pro: Early Sports Review
Friday: Apple Adds Manual Triathlon Transitions to Latest WatchOS 9 Beta
YouTube Video This Past Week:
Here's what hit the tubes over on the You of Tube, definitely don't forget to subscribe there to get notified of videos the second they hit!
Stuff I Found Interesting Around The Interwebs:
Here's a not-so-small smattering of all the random things that I stumbled on while doing my civic duty to find the end of the Internet:
1) Garbage Can Running Race: Just when I think I've heard of or seen most types of running races, this is a new one. This particular athletic endeavor involves dragging a wheeled garbage can as fast as able for an unclear distance. Apparently flour is part of it too. It's all a bit…fuzzy to me. But it looks spectacular:
Today was the Springhill Féile Fun Day.

And the Wheelie Bin race was something else! pic.twitter.com/u4fllDy7U8

— Féile an Phobail (@FeileBelfast) July 29, 2022
2) Fitbit to end sideloading music onto watches: The writing on the wall for this was actually a year or two ago when they stopped allowing it on their more recent units. While I think in general, people loading MP3 files or such onto watches is mostly a thing of the past (save a few diehards), with most using streaming services, I'm surprised that this is something that requires fancy software – versus just enumerating as a mass-storage USB drive with a simple 'Music' folder.
3) The Argument For More Buttons on Smartwatches: I'd (obviously) agree, including with testing the Watch5. Just like that writer's location, it's hot and sweaty right now in Amsterdam, and trying to swipe to get to certain pages on the Watch5 Pro during workout mode is challenging at best. This is obviously no different than in the past, except now Samsung and Apple are targeting more and more of that endurance focused market with new modes like triathlon and longer battery life for GPS sports.
4) New Aerosensor System Launches Crowd-funding Campaign: This aptly named Aerosensor (no, really, that's the product name), has been lurking in the background a number of years in development, and I've met with them a few times at trade shows during that timeframe. It was previously called Velosense. They've now launched, and CyclingTips has a pretty good in-depth article on it. Without diving into specifics on this product, it'll be interesting to see if the aero sensor (for cycling) industry can find their way. Pre-COVID, the challenge was these products were just too finicky to use for most athletes. Even the most geeky/advanced athletes often had challenges getting repeatedly accurate (or at least consistent) results, mainly due to a blend of knowledge in how to use them, and numerous 'gotchyas'. Then COVID came along and basically killed off any reason for racers to go out and buy a $1,000 device to test their position, since races were largely off the table (especially the big races people trained an entire season for). I have no doubt if we fast-forward umpteen years down the road, with technology improvements, aero sensors will be as common on a high-performance bike as a bike computer. In fact, probably built into the bike computer (like we saw with the iBike). But the road between now and then is long.
5) Peloton has more layoffs, increases hiring of engineers, increases prices, and more: This is an interesting one. I'd agree that they're likely overbuilt in the customer-service departments (as well as retail presences), but I'm not convinced that switching entirely to 3rd party delivery is the answer, given how horrifically bad the 3rd party delivery has been (though, the memo addresses that head-on too). To Peloton's credit, the new CEO has been moving very fast in making changes, and also undoing changes too when the data doesn't support them working. The next earnings call is in 11 days, where we'll see how numbers looked (subscription mainly). Remember, the last earnings call showed yet more subscriber growth (in an industry where everyone else is losing numbers like crazy). But maintaining that over the summer is tricky at best (this would only show the first portion of that). As a side note, Peloton is apparently honoring the old prices till Aug 19th on a case by case basis.
6) Cycling Tips Founder Wade Wallace Resigns: All the props in the world to Wade for building what is easily the best cycling news site out there, with a massively talented bench of writers. I've met and chatted with Wade a number of times over the years at various events, and he's a good egg for sure. And atop that, in building that company, all of the people he has hired are simply awesome individuals as well. Good luck to Wade in whatever he does next.
7) Zwifter's Nearby Sidebar – A Deep-Dive: Just when you think you know a fair chunk about how something works, comes this post, which dives into all the insane nuances of the Zwifter's nearby sidebar with boatloads of little features that you may have seen, but not entirely understood. This covers it. The image at the end of the post is worthy of offering in a poster format.
8) Man in the Netherlands Caught Trying to Steal Palm Tree on Mobility Scooter: This has nothing to do with endurance sports, and everything to do with the country I live in. Also, the point of 'Week in Review' was technically never to be always sport related. This is funny enough that I just had to include it. The quotes in there are amazing. For context, Hornbach is basically an also-orange big-box Home Depot of the Netherlands.
—
With that, thanks for reading!