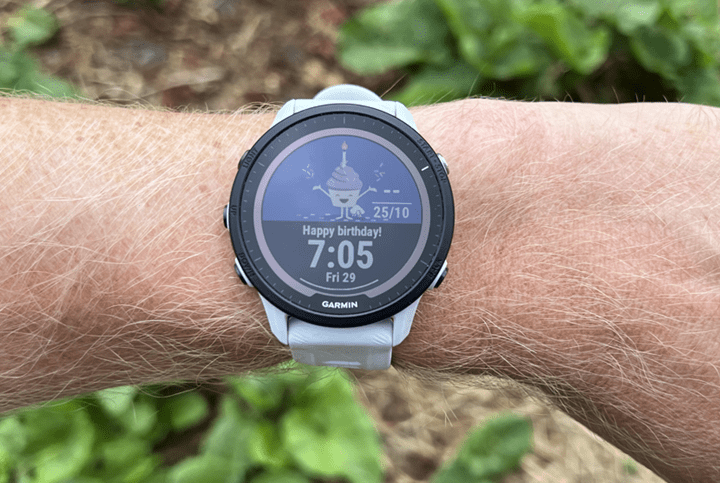 (Yes, it's been a bit quiet around here the last 10 days or so, more details on on that epic adventure down below.)
Last Friday when I woke in my little tent, the Garmin Forerunner 955 wished me Happy Birthday. This, as it turns out, would be a new feature on the Garmin Forerunner 255 and Forerunner 955, which were just launched two months prior. The feature is included as part of the 'Morning Report' functionality, which normally shows details like training status, sleep & HRV status, as well as upcoming structured workouts.
This day though, it wished me Happy Birthday In fact, it technically had a small animation throwing confetti, which you can see below:
However, unlike when Wahoo added this feature to their Wahoo Rival watch, Garmin does not sing you Happy Birthday. Which, is probably a good thing in this rare context, as then I didn't have to disclose to the couple of other tents directly next to mine on the side of a mountain at 6AM that it was my birthday. Something that undoubtedly would have surfaced, at a refuge food stop later in the day. Phew, saved by lack of features!
In any case, since I didn't know this feature existed, I figured I'd share. I checked with Garmin, and this is indeed new/first seen on the Forerunner 255/955. Undoubtedly, as more Garmin watches get the Morning Report Feature (such as the Fenix/Epix series in a future firmware update), it'll probably include this as a baseline. It's worthwhile noting that this actually isn't the only 'unique' Morning Report alert that occurs. When you have a scheduled race, it shows an entirely different morning report too, encouraging you for the day. Further, on that day it won't list any of your training/readiness stats. Garmin says the idea being that whether or not you slept well that night isn't something that needs to distract you from the race ahead. And while I'm sure someone will invariably complain/say that resources should have been spent elsewhere, the reality is that we as humans judge our devices based on our attachment to them. And companies that go the extra mile to do minor things that we remember, strengthen that bond and one's likelihood to buy from them again. We see this across not just the tech industry in numerous ways, and the companies that 'surprise and delight' almost always do better than the ones that stay the course and go out of business.
In any case, after taking some photos of the Birthday message, I packed up my tent and carried on, ready to tackle an upcoming fugly day of rain and wind in the Alps. Which gets me to why it's been a bit quiet around here the last 10 days or so – I've been off solo camping and hiking the Tour du Mont Blanc, a 170km/105mi trek that goes around the Mont Blanc range. It includes some 10,000m/30,000ft of elevation gain, with lots of cell phone dead spots. For the first time in a few decades, I separated from a laptop for more than week. And, for the first time ever on this site, I didn't post something in over 10 days. I just stepped off into the mountains and enjoyed it.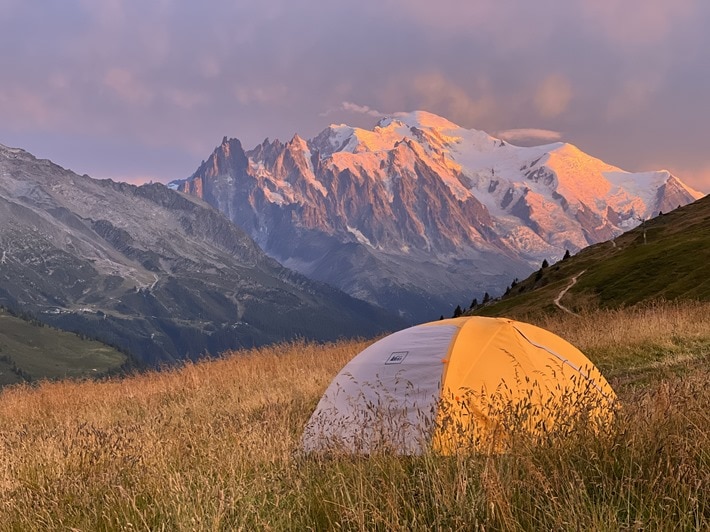 I've been publishing roughly daily story sets to Instagram Stories, plus my Strava. Which, includes plenty of epic hilariousness, especially the items posted in the last 24 hours.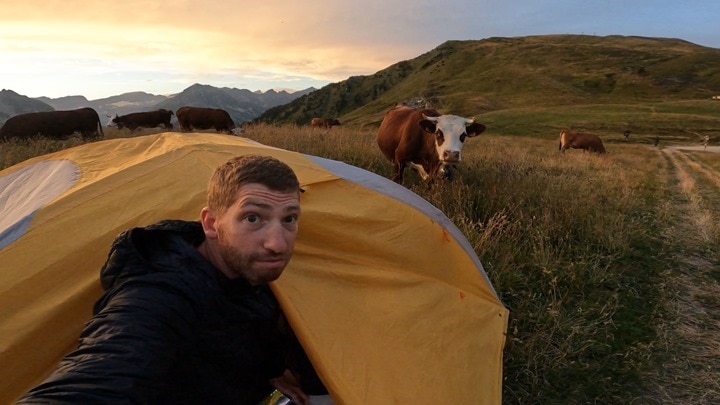 You can see all my Instagram stories by tapping my profile picture. Additionally, I've placed all of the Instagram Stories into two archives at the top. Each archive is limited to 100 stories, thus I'll probably have to add a third one for the last two days. You can see these here: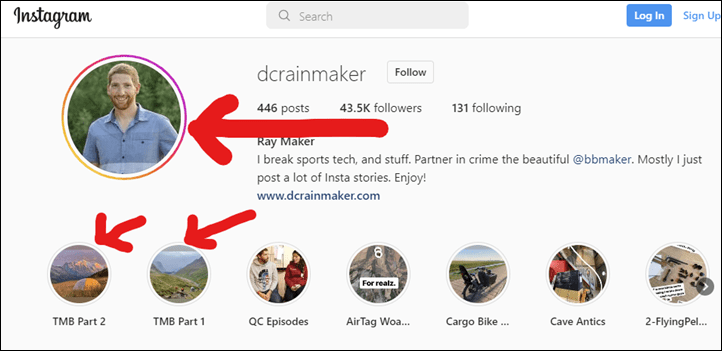 Fear not, later in the week I've got a fully detailed post about it all, plus a video. Most of my Instagram Stories are just using my phone photos/videos, whereas the bulk of what I shot was actually on a GoPro. But offloading that mid-hike is too much of a battery drain.
With that – enjoy! And expect the sports tech goodness to resume in full force this week!