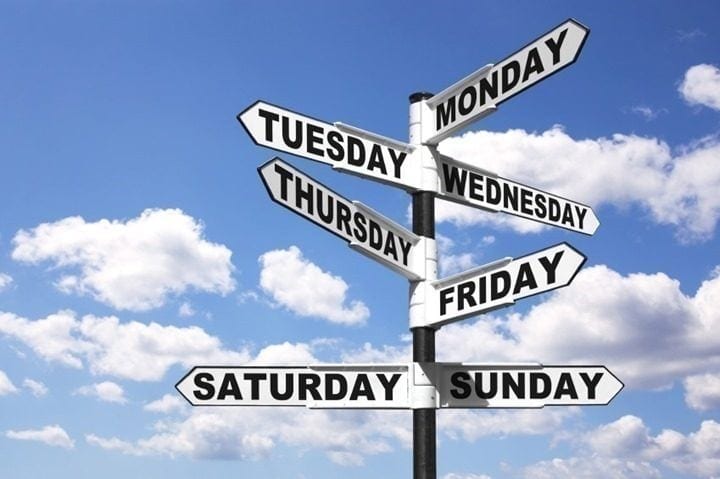 The Week in Review is a collection of both all the goodness I've written during the past week around the internet, as well as a small pile of links I found interesting – generally endurance sports related. I've often wondered what to do with all of the coolness that people write, and while I share a lot of it on Twitter and Facebook, this is a better forum for sending it on to y'all. Most times these different streams don't overlap, so be on the lookout at all these places for good stuff!
So with that, let's get into the action!
DCRAINMAKER.COM Posts in the Past Week:
Here's all the goodness that ended up on the main page this past week:
Tuesday: 5 Random Things I Did This Weekend (Sea Otter Edition)
Wednesday: Sea Otter Sports Tech Update: 4iiii, Acer/Xplova, Barfly, Bryton, K-Edge, Stages, Wahoo
Thursday: TrainerRoad Opens Up New Outside Workouts Feature, Outlines Bike Computer Integration
Hold onto your saddles folks, it's gonna get crazy here momentarily.
Sports Tech Deals This Week:
There's still a pile of deals out, most of them ending in the next week or so:
Garmin Edge 820 is down to $259, a pretty massive price drop. My full post on the unit here.

Garmin Vector 3 is $100 off, and Vector 3S is $50 off My full in-depth review on them here.

GoPro Hero 7 Black is $50 off (not sure when that ends). My full review on it here. It's what I use on every ride/run I do. Note the unit from Clever Training comes with a free 32GB MicroSD card.

Fitbit Alta HR is $40 off, down to $89 – This model is being replaced by latest units, but it's frankly still a fantastic unit for the price to have optical HR in it. Full review here.

Fitbit Ace Kids activity tracker is 11% off, this is the first gen ones though. Still, I suppose if you're in the Fitbit ecosystem already.
All of these help support the site as well – enjoy!
FIT File Podcast This Week: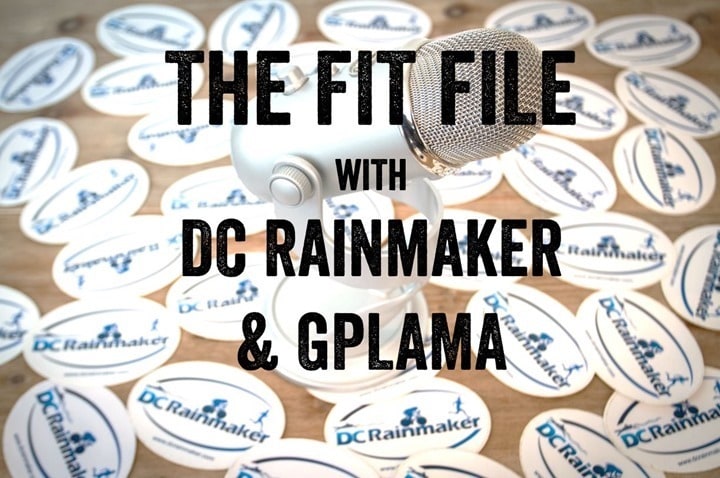 Episode 6 (aka Episode 70) of the podcast is up, on the show this week:
– Des from DesFit is on as a guest!!!
– Big changes from Garmin at Connect IQ Summit
– Optical HR Sensor Shootout post – All you need to know about optical HR sensors.
– SRAM buys PowerTap
– We talk about Wahoo's new hardware…. Announced on April 11th
– TrainerRoad outdoor workouts (a two-part series of announcements)
– AroFly (cheap power meter!) launch/re-launch on Kickstarter
Listen here, or four options for where to find the podcast:
A) iTunes: If you've got an Apple device, we're there!
B) Google Play Music: Yup, we're here too (and on Google Podcasts app)
C) Spotify: Of course we're on Spotify now – you can even cache it on your wearable too!
D) RSS Feed: Follow along using the direct RSS feed
YouTube Videos This Past Week:
Here's what hit the tubes over on the You of Tube, definitely don't forget to subscribe there to get notified of videos the second they hit!
Stuff that I found interesting around the interwebs:
Here's a not-so-small smattering of all the random things that I stumbled on while doing my civic duty to find the end of the Internet.
1) Zwift adds new desert time-trial like course: It's not too shabby. I had a chance to ride it last week at Zwift HQ prior to release. I know a lot of folks have been asking for a flat course – and this certainly delivers. Also, on a well equipped (graphics-wise) machine, it really shines. Here's Shane's overview video on it:
2) AI creates a new sport: It actually doesn't sound half-bad. Given all the crazy-ass sports that we as humans have come up with over the years, this seems quite normal.
3) Kickstarter to trial 'guaranteed delivery' campaigns: The backer would get their money back if the product doesn't ship. Meanwhile, the company doesn't get their money until the product ships. In unrelated news, the rest of the world calls that concept 'a store'.
4) The logistics of getting Astronaut Scott Kelly's blood back to earth: While having almost nothing to do with endurance sports, I found this pretty fascinating (also, if you remember back to my very first 'Week in Review', it was never bounded by sport-specific stuff)
5) Withings restores Pulse Wave Velocity to weight scales: You'll remember this feature was included when the scales launched a few years ago, but was pulled a short bit later due to concerns around validity. Now it's back.
6) Polar releases firmware adding ANT+ to H10: While normally this falls into the firmware updates sections below – it's kinda a big deal. I talk about it here in this post when they first announced it. But now you can actually update your own units (for free, just takes a couple minutes). Now…where's that Vantage ANT+ update? [Update: OH1 firmware not yet out yet]
7) Wanna buy a wind tunnel? No problem, now you can. You'll likely lose a tremendous amount of money – but hey, when did that ever stop most triathletes? 😉
Sports Technology Software/Firmware Updates This Week:
Each week I quickly highlight some of the new firmware, app, software and website service updates that I see go out. If you're a sports technology company and release an update – shoot me a quick note (just one-liners are perfect, or Tweet it at me is even better) and I'll make mention of it here. If I don't know about it, I won't be able to post about it. Sound good?  Oh – and if you want to get a head start on things, this page is a great resource for watching Garmin and a few other firmware updates.
Garmin Fenix 5 Plus Series BETA Firmware Update: Bug fixes
Garmin Fenix 5 Series BETA Firmware Update: Bug fixes
Garmin Forerunner 645/645 Music BETA Firmware Update: Mostly music focused updates, including adding mono/stereo music playback
Garmin Forerunner 935: Mostly bug fixes
Garmin Vivoactive 3 Series Firmware Update: Bug fixes and Connect IQ Updates
Lezyne 2017-2018 Year Devices: A bunch of new features, including ANT+ FE-C recording, elevation setting, and other data fields (plus more)
Polar H10 Firmware Update: Adds ANT+ Support
Wahoo ELEMNT/BOLT Firmware Update: New sync partners, as well as new app-driven options.
—
With that – thanks for reading folks!