I'm just wrapping up my long weekend here in Monterey, CA hanging out at the Sea Otter Classic bike festival/event. While I've got a couple of tech-focused posts coming up over the next 24-36 hours, I figured I'd dive into the more general bits on what I was up to this week.
Of course, that could best be summarized as: Ride, ride, ride, ride, and ride some more. A lot of what I was doing was gathering data and photographing stuff, and the terrain and trails/roads around Sea Otter provided a great venue for that.  But still, there's some tech that I will talk about in standalone posts I'll start working on as soon as I press publish on this one.
Oh – and as you'll see, I joined up with Shane (of GPLAMA) and Des (of DesFit) where we rented an Airbnb and minivan together to storm the Sea Otter show in sports tech geekery style. Their Instagram accounts are far more active with our antics than mine (Shane's here, Des's here)
1) Gravel Bike Time!
After getting in Thursday night from the land of Oz, it was time to ride bikes on Friday morning. Originally I was scheduled to go out with the Quarq guys to ride the new SRAM Force eTAP AXS groupset, but a winter storm killed their flights and they were stuck in South Dakota. So instead, Shane and Des joined me as we set off on a gravel adventure – all of us equipped with Force AXS goodness.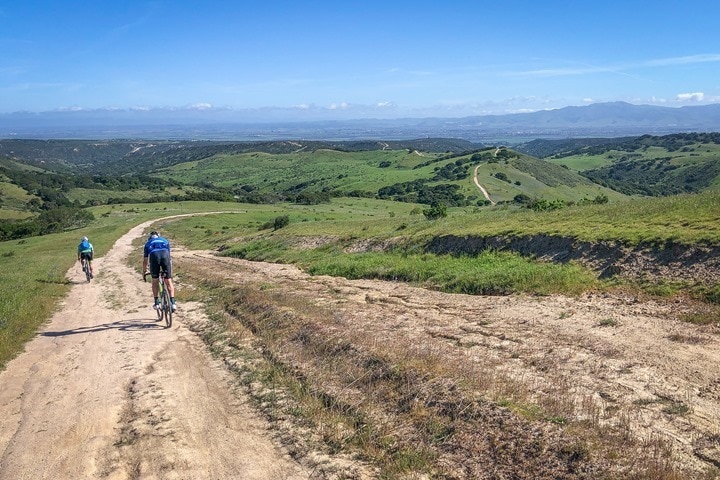 From my standpoint, I was looking at both the power meter that was integrated in there (a variant of a Quarq DZero unit), as well as the differences between Force AXS and RED AXS (which I rode a few months ago).
I've got an entirely separate standalone post coming up on Force eTAP AXS, so stay tuned for that. Though, if you want to watch Shane's video on it – he covers the bike at large, and his thoughts on the eTAP AXS bits:
In general I agree with what he noted. In my case, I'm used to riding SRAM RED eTAP (non-AXS) as my day to day bike, as well as Di2 on my triathlon bike. Though certainly, I also ride more current Di2 setups as well (such as a ride a few hours later where I constantly kept mixing up the two shift types and putting myself in the wrong gear).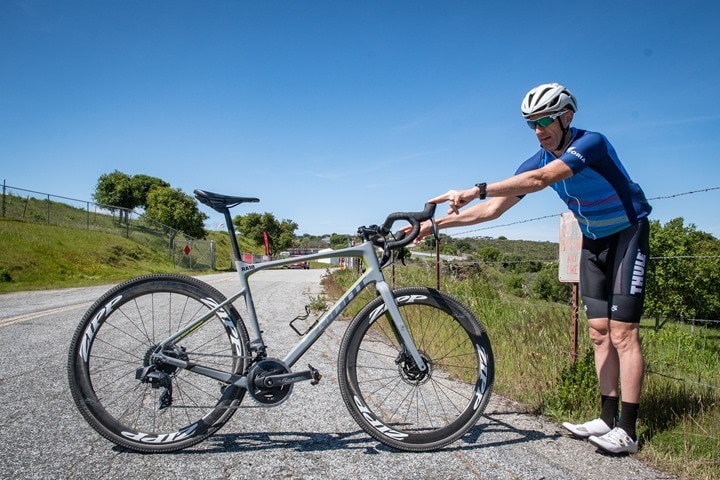 To me, if you were looking to get eTAP, then I'd likely be trending towards Force AXS over RED AXS, unless there's some specific thing you really really really want from RED. On the flip side, regular non-AXS eTAP is now cheaper, and I'm perfectly fine with my non-AXS RED eTAP on my own road bike. Still, the Bluetooth smartphone config bits and sequential/compensating shifting is cool. More on that in the standalone post though. Ultimately, for my bikes (which I buy/build myself), I typically prefer eTAP mostly because I don't have to deal with all the wiring bits of Di2. The 'just works' factor is incredibly high.
2) Mountain Bike Trails:
My goal at Sea Otter was to get one or more mountain bike rides in each day. And I succeeded in that. Most of my riding time though was actually spent testing devices rather than bikes. Sure, the bikes were great and all, but I was using the time to gather data and such for upcoming posts. We don't have mountain bike riding like that in the Netherlands (or, at least anywhere near me) – so almost every year I'm using Sea Otter's riding time/locale for this same purpose.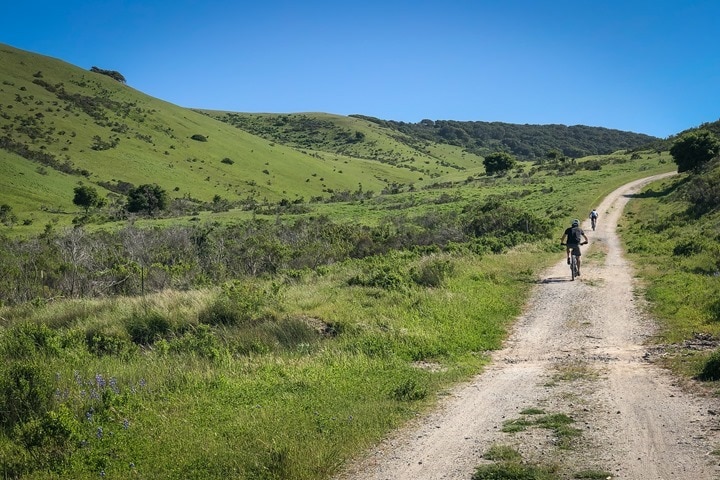 Des was my companion for these rides, which worked out well for a variety of reasons – namely that he's a really good mountain biker and that he knows how to use a camera. So we'd trade off getting shots of what we needed, a well as just enjoying riding.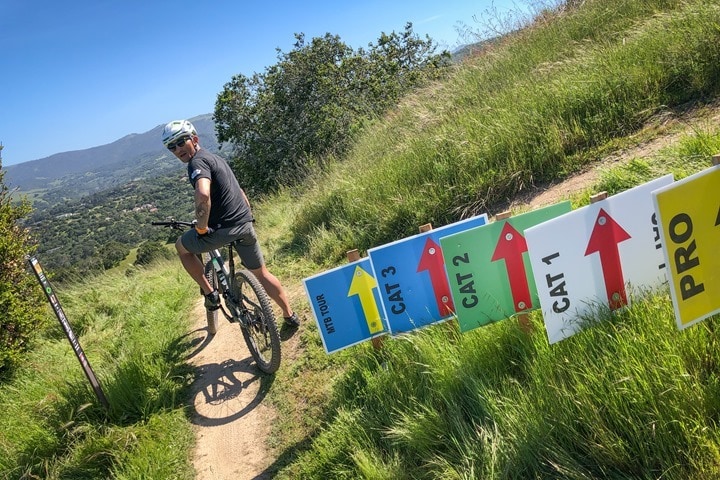 Also, I found a herd of goats: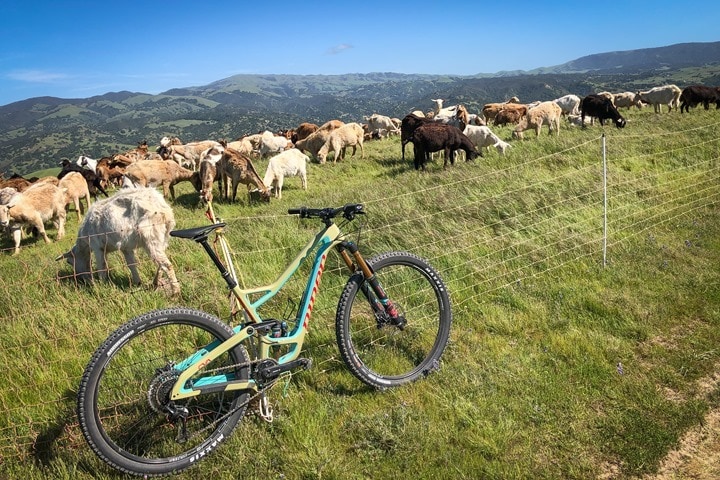 I mean, it wasn't hiding or anything – it's just that it was by the side of the trail, and when that occurs, naturally, you take a picture of it. Obviously.
3) Recording The FIT File Podcast:
Saturday night after my double rides, we converted our Airbnb's kitchen into a recording studio. It was either that, or the 1970's Grandma style living room with a random pitchfork precariously hanging from the wall. So we went kitchen table.
We actually ended up recording the thing on video as well, so it's a rare special edition podcast. Made even more rare by the fact that Des from DesFit also joined in on it. Here's what we discussed:
– Big changes from Garmin at Connect IQ Summit
– Optical HR Sensor Shootout post
– All you need to know about optical HR sensors
– SRAM buys PowerTap
– We talk about Wahoo's new hardware announcement
– TrainerRoad outdoor workouts (a two-part series of announcements)
– AroFly (cheap power meter!) launch/re-launch on Kickstarter
You can watch the video below, or, you can grab it from all the usual podcast locations:
And here's those usual podcast locations:
A) iTunes: If you've got an Apple device, we're there!
B) Google Play Music: Yup, we're here too (and on Google Podcasts app)
C) Spotify: Of course we're on Spotify now – you can even cache it on your wearable too!
D) RSS Feed: Follow along using the direct RSS feed
Enjoy!
4) Road Riding Pebble Beach:
Sunday morning the three of us grabbed some bikes and went for a loop around 17-Mile Drive. This famed stretch of roadway is one of my favorites in the US, and is known for its astoundingly blue water juxtaposed with sandy beaches, sharp rocks and crashing waves.
Unfortunately, for this morning, we just got fuzzy fog.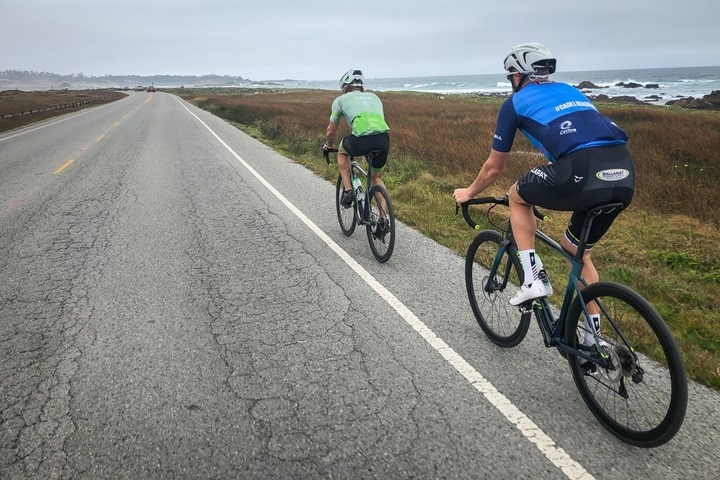 Still, we had a good ride for sure. We were mostly at a brisk but relaxed pace, though we stopped once or twice for some scenic photos. Maybe three or seven times. Or twelve.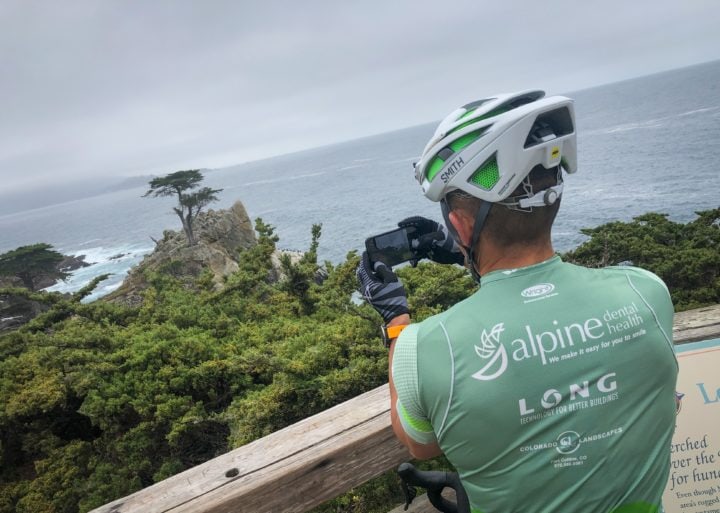 Plus, we were also shooting various things for our respective channels and sites – so it was great having each other out on the roadway helping. For example, I was shooting a pile of things, mostly using a GoPro Hero 7 Black, but also using a DJI OSMO Pocket.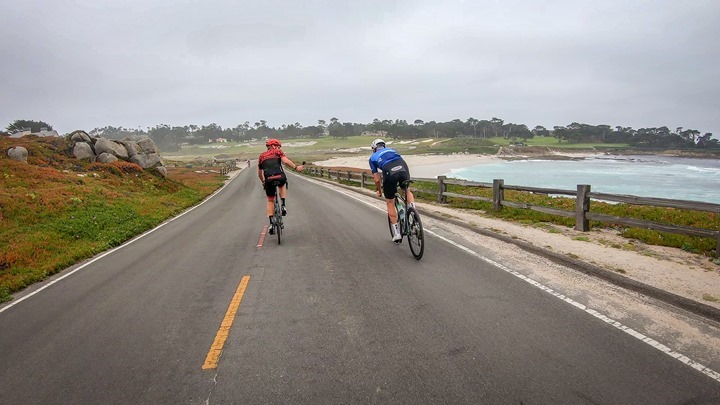 And both Shane and I were using cheaper $12 knock-off GoPro Shorty tripods (the blue handle gives it away). I had picked up an extra one or two a while back after seeing his, and then somewhere last fall I was doing something at an event with a trainer and someone stepped on my official GoPro shorty tripod, squishing it like a bug. While the camera was fine, the tripod less so. Cheap one's been working great though since then.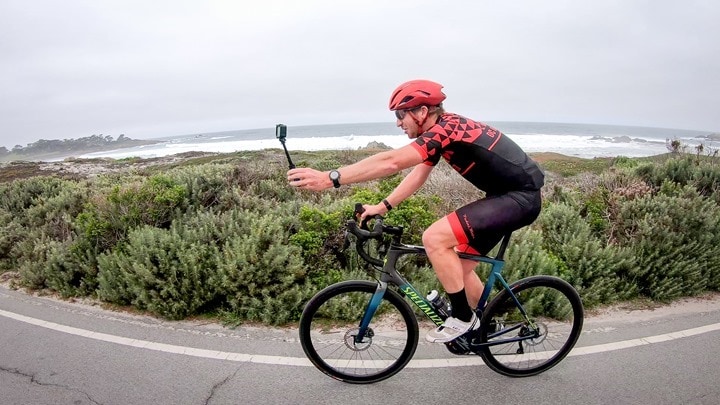 Oh, and we stole three of the Specialized Roubaix 2020 (yes, I know, it's still 2019) bikes from the demo tent. I believe GPLAMA has a video coming out any moment now on those, so stay tuned to his channel for that.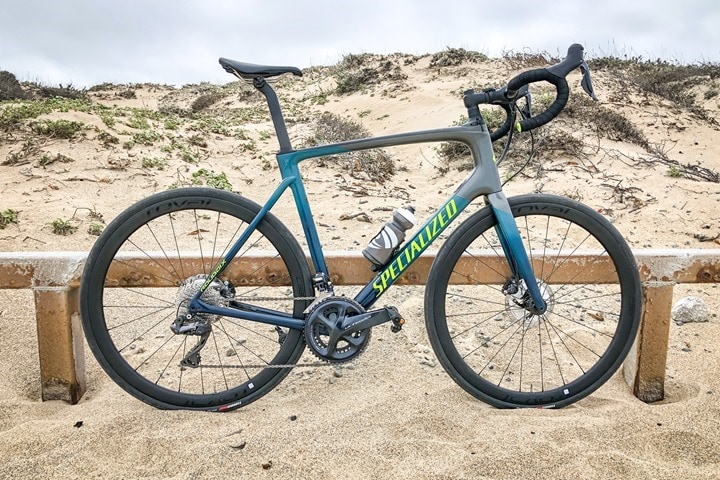 From my standpoint, I was happy with the bike, and I will note it was the *only* bike out of all the ones I tested this week where there wasn't some sort of mechanical kink/quirk with it (meaning, having an issue due to poor maintenance). So props to the Specialized bike mechanics for being on top of things on that one.
5) Visiting Zwift HQ: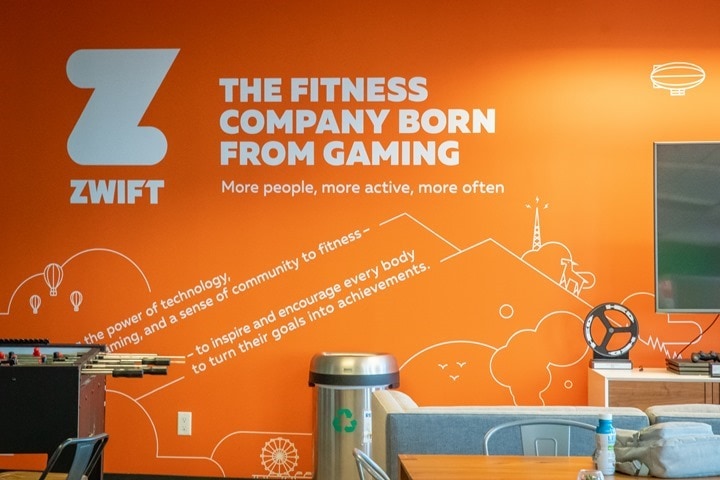 While not technically on Sunday, I figured I'd mention this since I'm running a wee bit behind on this post (which usually comes out Monday). After the weekend I boarded a god-awful early 6:05AM flight from Monterey down to LAX, and then made the traffic-friendly drive to Long Beach. It's there that I spent the day meeting with Zwift about a variety of topics.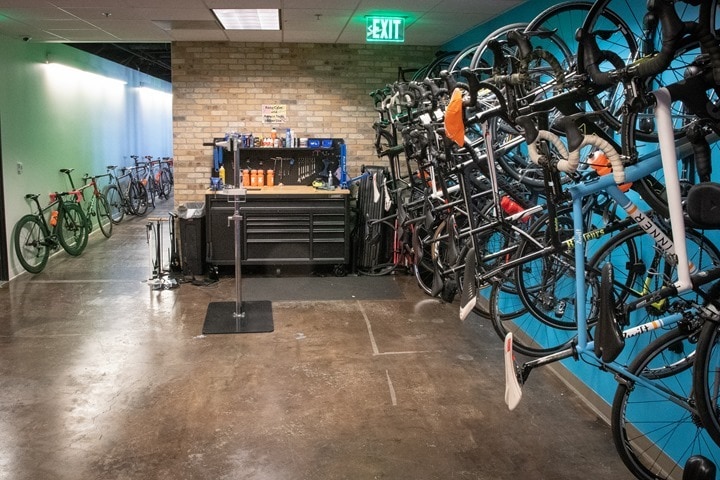 While I got a bit of a tour of the place, I don't really have any plans to do a 'behind the scenes' type post at this point. Maybe down the road once they consolidate into their final consolidated location a few floors up.
Still, it was a good day of meetings discussing everything from the challenges the company is facing to the opportunities they're doing well with. Be it recent successes with esports (as well as stumbles), or feedback on more nuanced things like group ride/race event creation. Also, they have a scarily well-stocked fridge and break room. Like many Silicon Valley companies – all designed to keep employees well fueled throughout the night.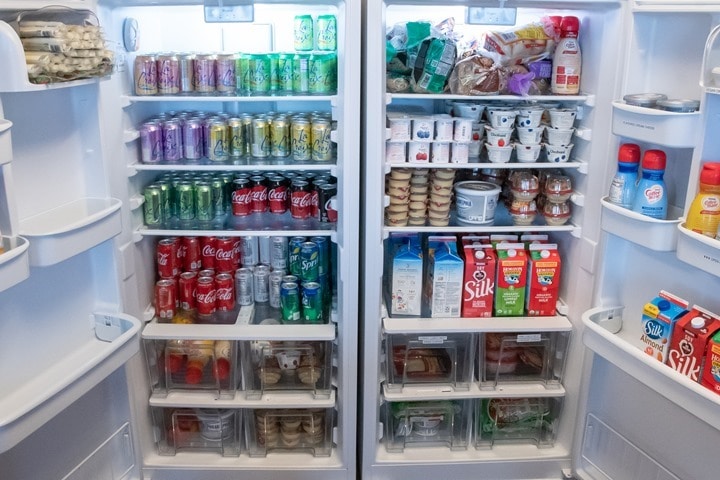 Before the day was done I took a ride as well. Here's a pic of the handlebars of the bike: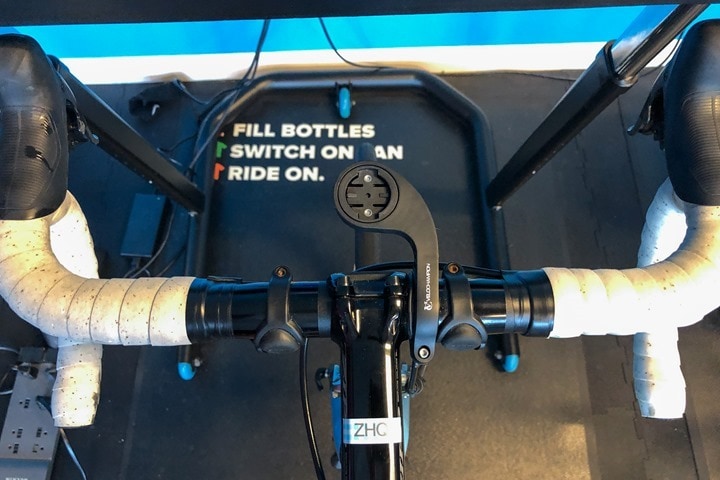 The room I rode in had plenty of trainers, though for the ride I was set up on the original CycleOps Hammer (not the H2). Ironically, I still lost the sprint by .17-seconds. Figures.
Later on that night I went for a run around a big boat. Pic up on Strava. Oh, and like the rest of my trip, all the hotel/flight/car/etc expenses were paid by me.
With that – I'm now about to board my flight back across the pond. Thanks for reading and catch everyone on the flip side!