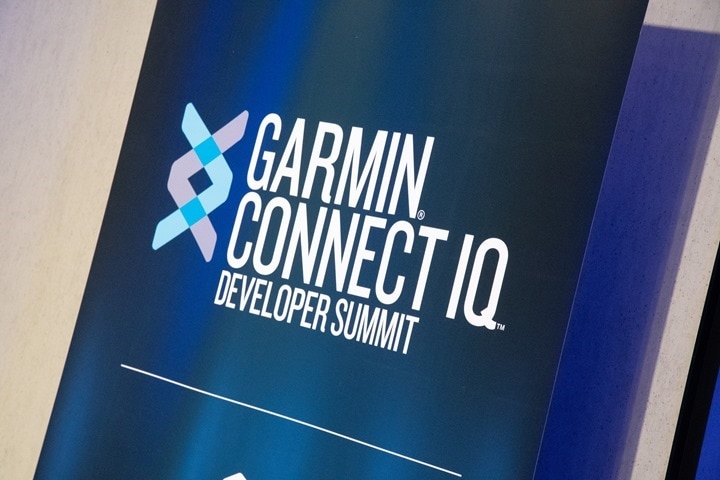 We're onto the second day of announcements here at the Garmin Connect IQ Summit. The list from Day 1 is over on my previous post, though as noted the majority of those were developer focused (except the new iOS/Android Connect IQ apps, which I'm told as of this morning the Android app should be fixed). And while the theme of the summit is of course developers in general, I think you'll find the nuggets of consumer goodness in today's announcements.
Or at least, understand how they could be impactful for real-world scenarios to real-world normal people (and not just developers).
Oh, and in case you missed it yesterday, you can watch my full Summit Keynote presentation on Facebook (you don't need an account), below. The title of the talk is "Opportunities and Failures in Sports Tech", and is as much fun as the second portion of that presentation implies. Nobody's safe.
With that, let's talk what's new.
Training Plans API: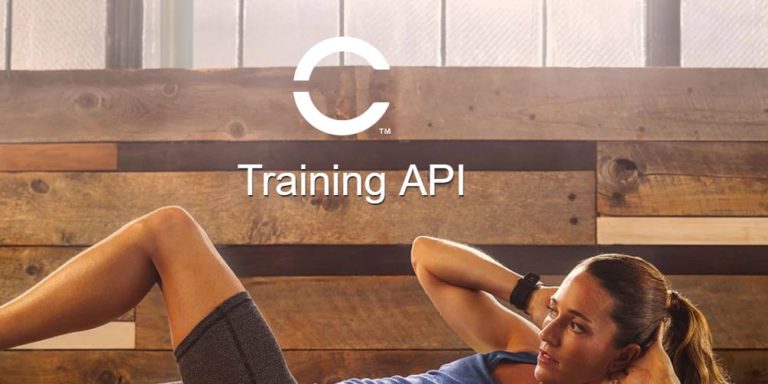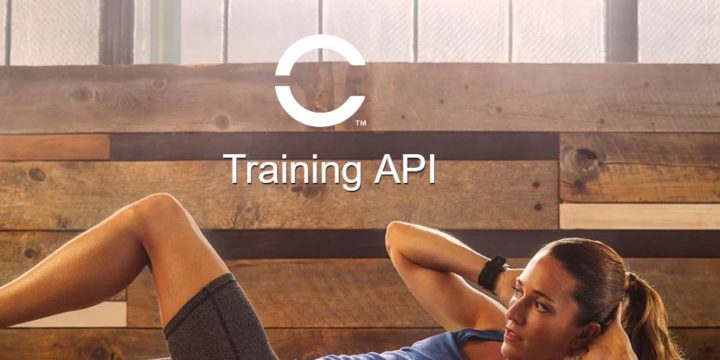 We'll jump right into it with a super consumer-focused item – which is the addition of a Training Plan/Workouts API. This allows training site providers (like TrainingPeaks, Today's Plan, TrainerRoad, and others) to push scheduled/planned workouts straight to your device, with no additional app needed.
Now you may be saying – didn't they already have that? And the answer is 'no, kinda, sorta, not really…it sucked'.  Take TrainingPeaks for example, they had to write a Connect IQ app that grabbed the planned workout from your TrainingPeaks calendar and plopped it on your Garmin watch. But it was cumbersome and didn't have a lot of flexibility.
Not only that, it was limited to certain Garmin devices that had the latest version of Connect IQ.  And atop that, the success rate was pretty low. Only some 30% of the people that downloaded the Connect IQ app actually got to the point of successfully syncing a workout. The number of ways things could go wrong was high.
With the new platform though, you simply (re)-connect your TrainingPeaks account to Garmin, and it'll (soon) start pushing your calendar workouts automatically to your device.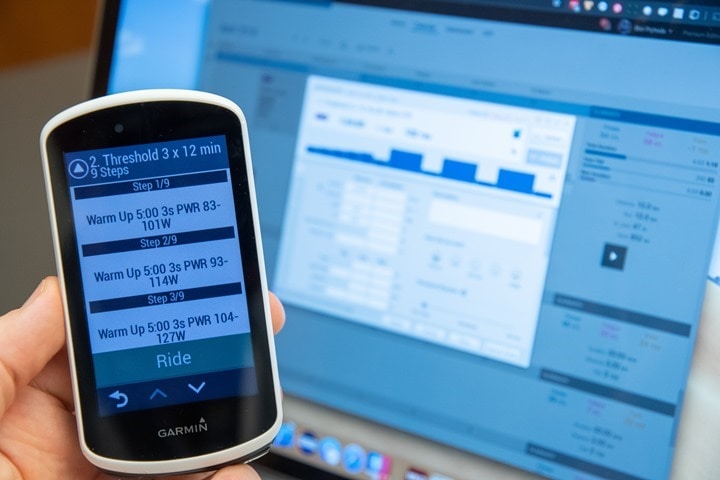 I got to see a short demo of it working in action, and it's super cool. It's not yet released, but will be pretty shortly. What's cool is that you can even move workouts on the calendar or delete them, or update the metrics within them, and it all instantly updates on the Garmin side, and thus on the watch at the next sync.
Even more, is that this actually opens it up to really old devices. For example – this will actually work all the way back to the Garmin Edge 500 now. And there's countless other non-Connect IQ compatible devices this will work with too (as long as it supports custom workouts). It's a rare case of new features being backwards compatible more than existing features.
TrainingPeaks will likely be the first company taking advantage of this new feature, but I fully expect from talking to others that you're going to see most other training platforms jump on this as fast as they can grab those cans of Redbull and Mountain Dew and code this to work.  And for good reason: This dramatically increases the number of users they can reach directly, while reducing their support overhead.  In TrainingPeak's case, once this goes live, they'll retire their existing Connect IQ app.
I'd love to see the next step of this expanded to routes. That'd benefit both Strava and BestBikeSplit, which push routes to units today in non-ideal Connect IQ app ways that are cumbersome. While that's not on the 'do it tomorrow' radar, it does sound like all parties are looking at how to make that happen.
Garmin Connect API Opens Up: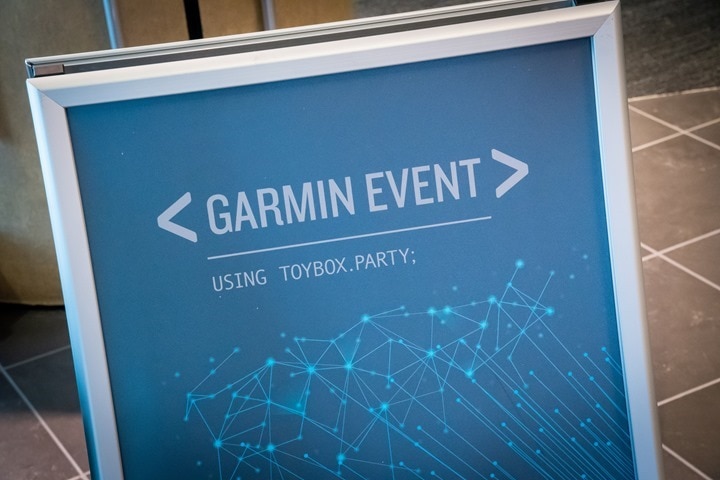 There's no topic that I've had more heated conversations with Garmin about, than their lack of openness in their API. My almost non-stop various public comments are only a fraction of what they hear when I talk to them in person. Good news: Things are opening up. Mostly.
Coming up shortly any developer with at least a hint of a business idea can request Garmin Connect API access, and do so for free. Previously, that cost $5,000.  This umbrella API (called Garmin Connect API V2.0) access gets you two things:
A) Synced workout data from an athlete (e.g. your rides/runs/etc in .FIT file…)
B) Synced health/etc data from an athlete (e.g. your steps/sleep/etc…)
Like before (and any other platform on the web), in both cases the user has to authorize your app to utilize that data. But once that's done, the data gets flowing.
The way Garmin is handling this is relatively similar to what Suunto announced back at CES. They'll be opening up a webform that you can make your API application to, and then you put a bit of information behind what you're looking to do. After which, they'll approve you and you'll get your account all setup. They noted that they're not quite to the point of saying this is purely for any hobbyists akin to Strava, but as long as you can show they have a public privacy policy in place, they'll likely grant you access. Again, roughly akin to Suunto.
It may take a little bit of time for this to be a smoothly oiled machine, as Garmin says they're aiming for all the kinks to be worked out and launched by the end of Q2 2019 (so, about two months away). Things like ensuring all the right processes are in place, agreements, etc…
Either way – them opening this up is a huge step, looking forward to seeing what you folks do with the apps that come out of this.
Connect IQ Wireless Improvements: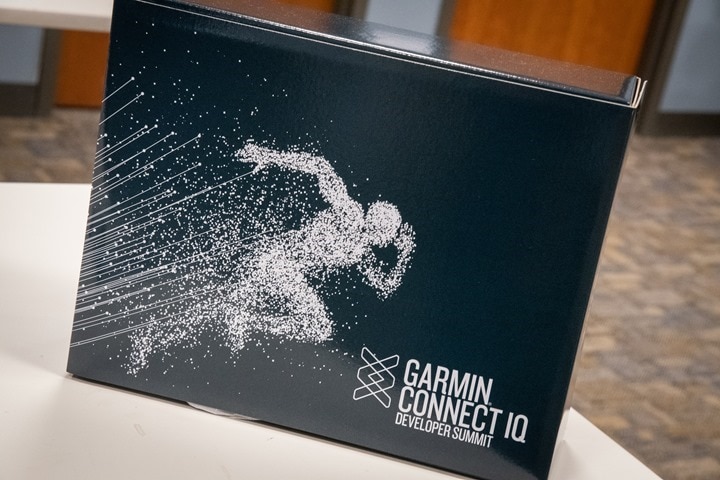 Finally, a slew of wireless-specific things for developers. Again, these have real-world implications, though in apps that I think will be pretty interesting.
Bluetooth Smart Access: Starting with the Connect IQ 3.1 platform, certain wearables that support Bluetooth Smart sensors can also now support non-fitness Bluetooth Smart sensors. For example, connected bike locks, water bottles, even cars (as was quietly shown at CES this past year). The idea being to add parity to the functionality that was there for generic ANT devices on Connect IQ.  So a company like Stryd, which uses generic ANT communications to send their data to a Connect IQ app, could also do so via Bluetooth Smart.
Of course, this is really about opening up watches/devices to the much larger world of random Bluetooth Smart accessories. Far more companies have Bluetooth Smart on their accessories than both BLE and ANT+.  So this opening it up could be huge for companies.
When it comes to compatible devices for this feature, they are: Edge 1030, D2 Delta Series, Fenix 5 Plus Series, Forerunner 645 Music, Vivoactive 3 Music, MARQ Series (the non-music Vivoactive 3 and Forerunner 645 unfortunately don't have the right hardware inside to make this feature work).
Access to WiFi: Apps can now utilize WiFi connections for faster access to the interwebs than the existing Bluetooth Smart communications. This was first rolled out for music apps (like Spotify), but is now available to all apps.  This could be particularly useful for apps like Strava, which is trying to pull larger route files for their Strava Routes app.  But with apps becoming larger and larger and doing more, this capability will undoubtedly be leveraged for all sorts of ways.
Manufacturer Pages: This allows apps to access ANT manufacturer page data that may be 'hidden' within a normal device profile. For example, on the standardized ANT+ power meter device profile, you'll get power/power balance/etc… But, a company like Pioneer (and Garmin until recently) also sends their advanced metrics using additional data fields located in that data stream. This allows apps to get to leverage that data, without having to code a bunch of additional information on top of that.  Another example is within the ANT+ FE-C protocol, Tacx leverages manufacturer pages to communicate bits like simulating cobblestones on the Tacx Neo series. Again – things apps could leverage without having to write a bunch of custom code.
Wrap Up:
Ok, there ya have it – the full list of announcements from the Connect IQ Summit here in Kansas. I know some of you were hoping for hardware announcements here at the summit, but that just didn't quite align this year. Still, I think what you see above – especially on this second day – is pretty substantial and has real-world benefits. Heck, even for people with really old devices still kickin' around.
With that, I'm flying off to the Sea Otter show here in a few hours, and will be there throughout the weekend. While I don't expect any major hardware announcements there, there's definitely some news coming up that's worthwhile checking back on. Plus, I'll be giving you first impressions of some new gear as well that I haven't fully had a chance to ride.
Thanks for reading!