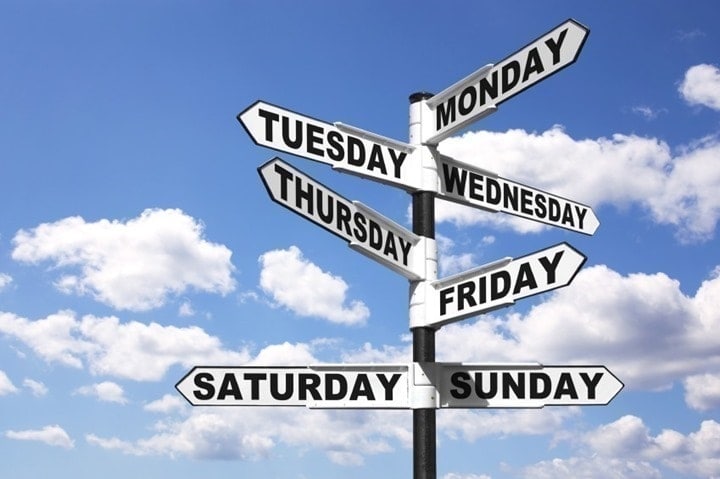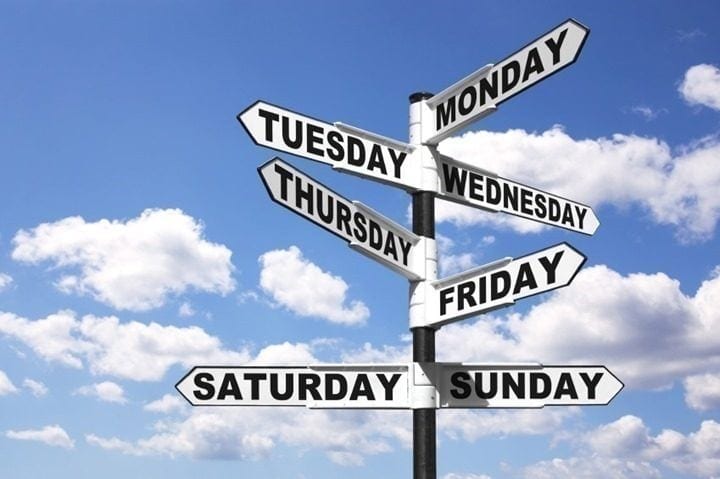 The Week in Review is a collection of both all the goodness I've written during the past week around the internet, as well as a small pile of links I found interesting – generally endurance sports related. I've often wondered what to do with all of the coolness that people write, and while I share a lot of it on Twitter and Facebook, this is a better forum for sending it on to y'all. Most times these different streams don't overlap, so be on the lookout at all these places for good stuff!
So with that, let's get into the action!
DCRAINMAKER.com Posts in the Past Week:
Here's all the goodness that ended up on the main page of DCRainmaker.com this past week:
Thursday: 5 Random Things I Did This Weekend: Last Cape Town Edition
Friday: Three Quick Ways to Find Your Lost GoPro
Ok, so not much. I had planned a Flux 2 review to drop on Wednesday, but then ran into a snag that Tacx and TrainerRoad had to sort out. So they're currently sorting…
YouTube Videos I Made This Week:
Here's what hit the tubes over on the You of Tube, definitely don't forget to subscribe there to get notified of videos the second they hit!
Sorry, I don't know why the audio got offset by about 1-2 seconds on the livestream, though it's actually fine to just listen in the background anyway. I dive into lots of topics. From what I expect coming up this spring, to the general crapshow that seems to be new trainers the last 5-6 months, to…well…all your questions!
Stuff that I found interesting around the interwebs:
Here's a not-so-small smattering of all the random things that I stumbled on while doing my civic duty to find the end of the Internet.
1) Did Strava copy Footpath for recent feature? Pretty likely, based on the server log data showing how much time Strava spent accessing the 3rd party app.
2) Garmin lists out their Pro Cycling Sponsorships: Sorta. See, it's complicated. Take Team Sky for example, Garmin lists them, but to what end? Well, just basically head units and lights. Which is somewhat funny because Team Sky has been buying their own Garmin Edge devices for years (despite having both Stages and Wahoo as sponsors), both of which make head units.  And to continue this rabbit hole further, while Shimano replaced Stages as the Team Sky power meter sponsor – Garmin also makes power meters (which aren't used here). And, with the recent Garmin acquisition of Tacx, Garmin now also makes trainers – whereby Team Sky is sponsored there by Wahoo. And let's not even get started on heart rate straps or other sensors.
3) Microsoft ends Microsoft Band support: Frankly, I thought this died long ago – so, yeah. I guess it was sales of the Band that died. Ultimately, while the band was ahead of its time in things like UV tracking, it was horribly behind the times in the gigantic and bulky felon ankle-bracelet-like tracker design.
4) Apple to introduce Apple Watch sleep tracking by 2020? Maybe. About time.
5) Amazon starts to allow brands to takedown fake listings: I thought this was interesting, and I'm curious how this might impact GoPro especially. For a long while there was a DeKaSi backpack that was a direct copy of the GoPro Seeker backpack. I even did a super popular video and post on it. It even had the same name. Only thing was, it was actually better and more full-featured than the GoPro one for less than half the price.  In any event, it disappeared a few months ago – and I've gotta believe GoPro was behind it. Still, overall this is probably a good thing for consumers in reducing fakes confusion.
6) Apple sold an estimated 22 million Apple Watches in 2018: Fitbit came in with 5.5m devices, Samsung at 5.3m, and Garmin at 3.2m. It's not clear to me where precisely the line on 'smartwatch' is though. As always with IDC-type reports, that line seems to blur and bend every year. For example, Fitbit (and Garmin) heavily sell activity trackers that aren't watches per se, and as such, aren't counted in this number. Whereas if you look at Fitbit's just released 2018 earnings statement, they sold 13.9 million devices.  Garmin doesn't break out shipped units by business line, so we just know they shipped 15 million devices overall in 2018 – but that includes boats, automotive, aviation, fitness, outdoor, etc…
7) DJI's Bizarre Employee Theft Ring: I'm not sure if 'ring' is the right word here. Maybe scandal. Maybe 'holy crap that's massive'. Either way, pretty crazy stuff. And probably shows you either how fast they're growing that they just can't account for this, or how poor their internal controls and auditing/accounting system is that there aren't the right checks and balances in place to question purchasing decisions.
8) Lightsabering is now an official sport: At least in France. Which, is pretty darn astounding. Though, as someone who has suffered through hours of French Olympic coverage focused near-exclusively on fencing – this seems like an upgrade. In case you didn't know – fencing is the sport in which France has the most medals (followed by cycling). And as such, you get wall to wall fencing coverage during the Olympics.
Sports Technology Software/Firmware Updates This Week:
Each week I quickly highlight some of the new firmware, app, software and website service updates that I see go out. If you're a sports technology company and release an update – shoot me a quick note (just one-liners are perfect, or Tweet it at me is even better) and I'll make mention of it here. If I don't know about it, I won't be able to post about it. Sound good?  Oh – and if you want to get a head start on things, this page is a great resource for watching Garmin and a few other firmware updates.
Garmin Edge 1030 BETA Firmware Update: A bunch of fixes, but also some new features (even adding in SRAM AXS 12-speed support)
Garmin Instinct Firmware Update: Bug fixes
Garmin Fenix 3 and 3HR Firmware Update: A bunch of fixes (didn't see a Fenix 3HR update coming!)
Garmin Fenix 5 Series Firmware Update: Fixes related to Jumpmaster feature
Garmin Fenix 5 Plus Series Firmware Update: Fixes related to music
Garmin Forerunner 30/35 Firmware Update: Bug fixes
Garmin Forerunner 935 BETA Firmware Update: A minor change to help sensor error detection.
Polar Vantage V & M Firmware Update: This had emoji support –

– as well as Japanese and Simplified Chinese languages. Oh, and some number of bug fixes.
–
With that – thanks for reading!