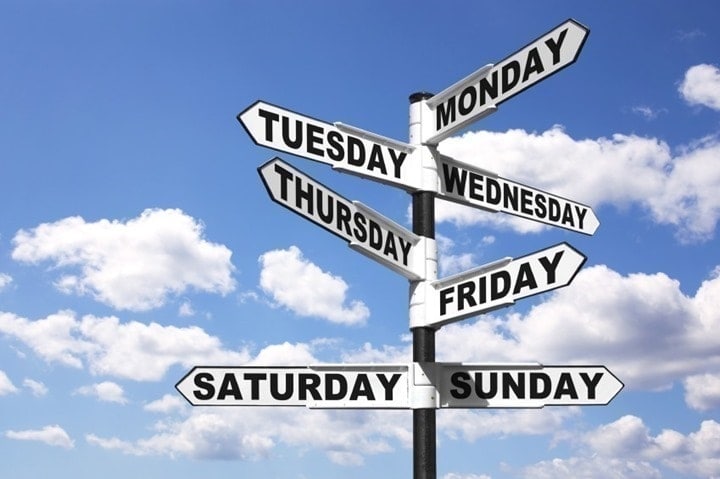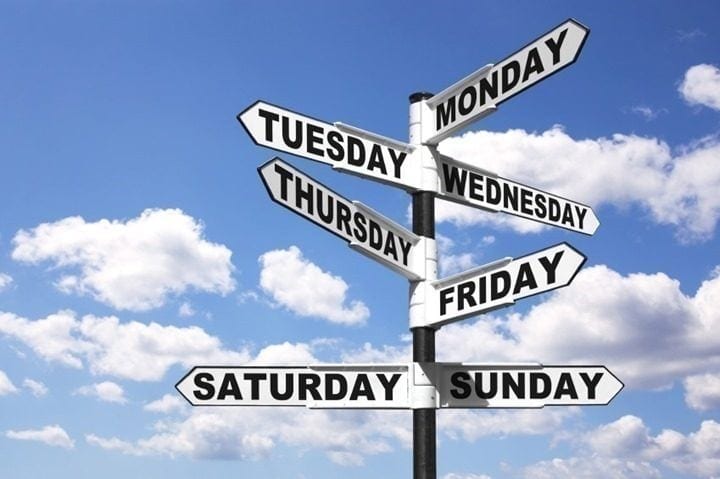 The Week in Review is a collection of both all the goodness I've written during the past week around the internet, as well as a small pile of links I found interesting – generally endurance sports related. I've often wondered what to do with all of the coolness that people write, and while I share a lot of it on Twitter and Facebook, this is a better forum for sending it on to y'all. Most times these different streams don't overlap, so be on the lookout at all these places for good stuff!
So with that, let's get into the action!
DCRAINMAKER.com Posts in the Past Week:
Here's all the goodness that ended up on the main page of DCRainmaker.com this past week:
Monday: First Look: The $749 Tacx Flux S Smart Trainer (Direct Drive)
Monday: 5 Random Things I Did This Weekend
Tuesday: Interbike 2018 Tech Tidbits: Stages, Elite, Velosense, K-Edge, Minoura
Wednesday: Minoura Kagura DT Smart Trainer In-Depth Review
Thursday: TrainerRoad rolls out new forward looking calendar, planned workouts. Set to raise prices.
Friday: DC Rainmaker Cycling Kits (Finally) Now Available!
Heads Up – Solid Trainer Deals:
There are two pretty solid US trainer deals going on right now, both falling into the category of 'until supplies last'.  They're notable because while they are technically last years models, that's actually a funny technicality that I'll cover in a second.
Clever Training currently has both the Tacx Flux and Elite Direto trainers on clearance. The Flux is down to $699 (from $799), and the Direto down to $765 (from $849). We've never seen a direct drive smart trainer this low before to my knowledge.
Tacx Flux Sale: Starting with the Tacx Flux 1, this is the updated 2018 variant that includes all the internal tweaks for better performance/stability. The singular difference between this and the just announced Tacx Flux S is that unit has support for longer derailleur cages. That's it!
Elite Direto Sale: Meanwhile, they're clearancing out the 2017 variants of the Elite Direto, and have put them down to $765 (from $849, and previously $899). Technically there is a new version of the Elite Direto (2018) that now includes a riser block for the front wheel (which costs about $5-$10 on Amazon).  Also, Elite has increased the accuracy claim from +/- 2.5% to +/- 2.0%. Though honestly, most would say it was already at or above the +/- 2.0% level anyway.
Both of these are awesome deals for trainers that are available today, at least while supplies last. Keep in mind the Elite Direto was basically the trainer of the year last winter (and the Flux 1 held that position the winter prior). While neither is silent like the new KICKR CORE at $899, you are saving $150-$200 (and you can get it today versus the heavily backordered KICKR CORE).
YouTube Videos I Made This Week:
Here's what hit the tubes over on the You of Tube, definitely don't forget to subscribe there to get notified of videos the second they hit!
Stuff that I found interesting around the interwebs:
Here's a not-so-small smattering of all the random things that I stumbled on while doing my civic duty to find the end of the Internet.
(This is a bit of a round-up over the last four weeks since I haven't done any Week in Reviews during this period)
1) Apple Watch Series 4 Teardown: I always enjoy tear-downs. Mostly because there are little tidbits of chipset knowledge to be gained. As much as I'd love to do tear-downs, I don't have deep enough chipset knowledge to make it terribly interesting. Also, the way they do these teardowns is notable because they likely do two of them: One for video, one for photos.
2) Riding your bike at 183.9MPH: Let's be honest, I have zero desire to ever have me and my bike go that fast while I'm attached to it.  But it sure is super cool to read about the woman who did it.
3) Identifying Fake Helmets: While I suspect most reading here are purchasing helmets through reputable sources, some interesting little tidbits in this article worth reading. (Thanks Colin for sending in!)
4) Life Insurance Company requiring wearables? There was a bunch of news over the past week or so about John Hancock apparently requiring wearable use to continue life insurance plans. It appears this was a communications snafu.  The company has since managed to get many outlets to correct their stories to note they're only including wearables but the customer isn't required to wear/use it. Still, even their own press release isn't crystal clear on this front.  Ultimately I'm actually split on the issue. The reality is that if you have a population of healthier people, that lowers costs for all people in said plan. So encouraging capable folks to be healthier (read: be more active) is also financially beneficial for everyone – even those that may not be capable due to health conditions. I think in general for now, having incentives is still better than requirements. Ultimately, for whatever reasons more people tend to respond better to free big screen TVs and trips to Hawaii than saving $12/month on their insurance.
5) Bragi sues OnePlus in Europe over Dash naming: Apparently they already won in the US over this, so switching to the EU to settle that one is somewhat of a requirement from a trademark law standpoint. Still, I'm not entirely sure who would have ever been confused about this to begin with.
6) New Specialized Power Meter? Hmm, I'm not so sure about this one. This seems more of a patent filed by an engineer than anything else. Keep in mind that 4iiii currently does 98% of power meter development/engineering for Specialized. I don't see that changing anytime soon.  Remember, big companies (especially tech-focused companies) file countless patents each year, many never make it to product states.
7) Will the Olympics include e-sports? Apparently the door has been left open. While the list of potential e-sports is quite wide in diversity, I'm not convinced any of them should be included.  On one end you've got something like Zwift (or variants thereof).  They're actively campaigning to be included as an exhibition event in the 2018 Olympics. That at least has some element of cycling in it, but still, I think it misses out on key aspects of the sport (notably: crashing).  And then at the other end you've got something like traditional video games.  I know a lot of times the debate tries to get into the details about how one is no different than a sport, etc. But ultimately, I look at video games kinda like I'd look at inclusion of Theatre or other performing arts. Sure, there's a physical element there (like most things in life), and there's spectators, and there's humans dedicating their life to it.  But if you asked 20 people on the street whether it's a 'sport', I'd bet 19 or 20 would say 'no'.  Until that simple test changes, then I'm not a fan of them in the Olympics.
8) Samsung LTE Smart Tracker: This $5/month tracker could have been cool and great for bike tracking (against theft), but with that only a 10-day battery life? Nah.  Now, it still could be interesting for other more active scenarios – akin to the good ol' Garmin GTU10 tracker of years ago.  Also, it doesn't appear to have GPS and instead uses cellular triangulation. That's probably actually better in city environments, but mostly useless in the great outdoors.
Sports Technology Software/Firmware Updates This Week:
Each week I quickly highlight some of the new firmware, app, software and website service updates that I see go out. If you're a sports technology company and release an update – shoot me a quick note (just one-liners are perfect, or Tweet it at me is even better) and I'll make mention of it here. If I don't know about it, I won't be able to post about it. Sound good?  Oh – and if you want to get a head start on things, this page is a great resource for watching Garmin and a few other firmware updates.
(Kinda a quiet week best I can tell)
Garmin Fenix 5 Plus Series BETA firmware update: Minor misc improvements and 'music improvements'.
Wahoo KICKR CORE Firmware Update: This was set to fix issues that both GPLama and I saw in our reviews. I haven't tested it yet to see if it does.
—
With that – thanks for reading and have a great weekend all!