After having spent a little over a week stateside for Interbike and a few other meetings, it was time to head back to Amsterdam for another week at home. Here's what I was up to over the past weekend while still being a wee bit jetlagged.
1) Hopping back across the pond
Of course, the first step in the weekend was actually getting home. Which almost didn't happen, and required a few more hops than I'd normally prefer. The one (and only) downside to having Interbike in Reno/Tahoe now is that it's harder to get to. There are simply fewer non-stop flights to Reno than there are to Vegas (where it had previously been held). Whether it be international flights or domestic flights, there's just not as many places that fly nonstop.
In my case with Star Alliance, that meant I had to two-hop it somewhere. So my routing was a 6AM flight from Reno to LAX, then a mid-morning flight to Houston, followed by a late afternoon flight to Amsterdam. It coulda been worse.
And it almost was.
The flight from LAX to Houston went fine and was even early…until we landed in Houston, at which point a thunderstorm came through and triggered a ground stop (and evacuation of all employees outside on the ramp). That's normal for lightning, and lasted about 25-30 minutes. My connection was only 35 minutes long to begin with, but my connection flight was delayed as well – so that wasn't a huge issue.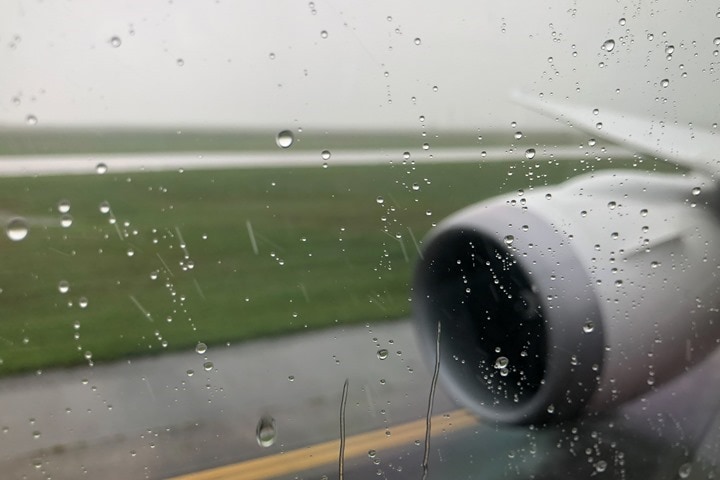 However, nearly two hours later and were still sitting on the tarmac in the middle of nowhere. That's slightly unusual in that the airport had long opened up, and that we were actually a 787, so typically airlines will give higher priority to large aircraft over smaller ones (since more people are impacted). Apparently someone didn't get that memo and we watched every other small United plane go to their gates. Obviously, there are reasons for everything…usually.
In any case, I had the run of my life to make my flight. I've never run that hard in an airport before – or even during most track workouts. It was roughly a mile-long run and I was the last person to board, as they were working to de-board me and give away my seat to a standby passenger. Yikes!
He was displeased I made it. I was thrilled.
The rest of the flight across the pond was uneventful…mostly because I fell asleep and remember almost nothing. Except, the landing, as it was crazy windy. Here's a look at the beaches as we came in over the coast:
Looks like a sweet day to fly a kite!
2) Apple Watch Series 4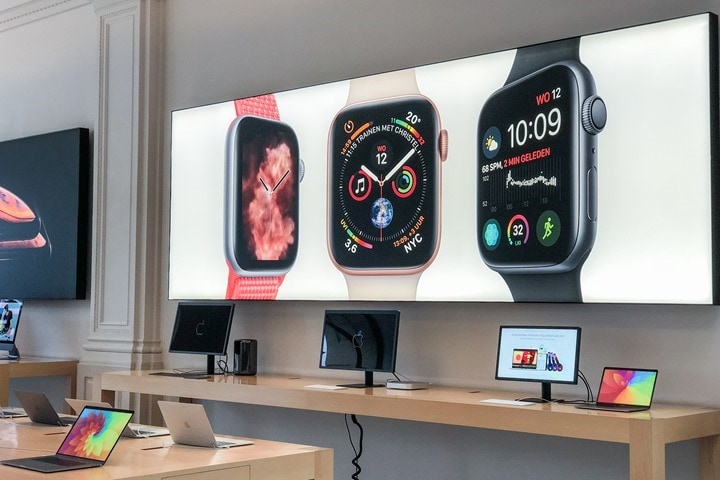 Now technically, I didn't do much on this one. Rather, The Girl did.  She went off and picked up my Apple Watch Series 4 at the local Apple Store.  She pedaled across town shortly after they opened to pick one up, but was then given a different reservation time to come back and actually retrieve it.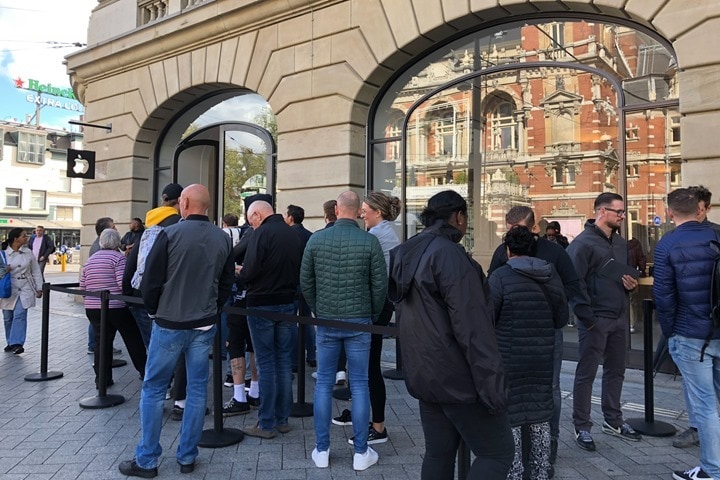 At this point you may be wondering why Apple didn't just send one to me. And the answer is slightly more complicated than that.  Typically speaking, Apple doesn't "send" review products out for big launches like this.  Instead, Apple likes to bring reviewers in and walk through the products in more detail where they can ensure everything goes smoothly.  Things like ensuring there is an also-new phone attached/paired to that new Apple Watch.
(Note: There are exceptions to this, such as when Apple simply mailed to me a Nike+ edition last year to review as well. But usually for big-time launches they like to keep things nice and close.)
In principle, I don't have much of an issue with this. There's good reason for companies to ensure reviewers get their questions answered and start off on the right foot.
But in practice, this actually doesn't make a ton of sense for me personally.  Since I don't take free travel from companies I review (nor do I keep devices), I'm paying for travel to another place just to pick up a watch. A watch that I'll inevitably buy a copy of for long-term use anyway (I've bought every one of the Apple Watch units thus far). Assuming I'd be going to Apple's London offices, that means I'm paying for round-trip airfare.  By the time I add in taxi/train costs from the airport on both sides (along with what is usually a last-minute ticket), I'm in the ballpark for a new watch anyway. And that assumes I don't end up staying over the night.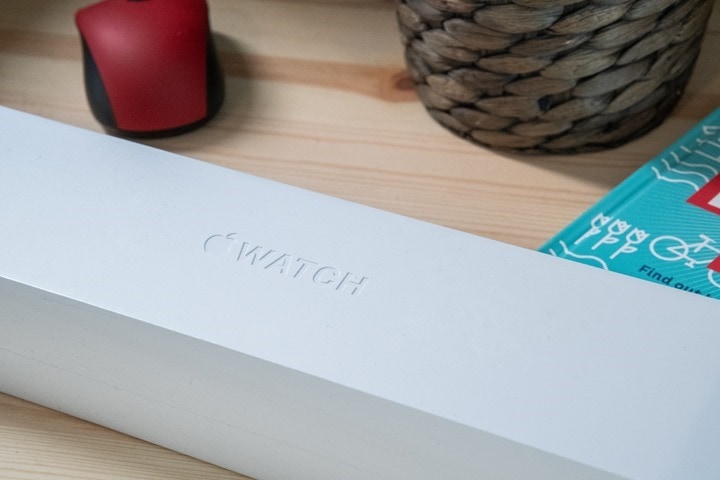 So fiscally speaking – I'd rather just use that same cash to buy the watch once, rather than for throw-away travel (no offense to London of course).
As for why not ordering it to simply arrive on Friday? Oh, I tried that and even stayed up late one night to do it, but by the time I managed to get through the ordering process, the first date wasn't till early October.  Of course, by Friday afternoon a few hours after The Girl picked up the unit, it showed my online order as having shipped. I'll just return that unopened one to the store here when it comes in…tomorrow.
3) Got no luggage, gym time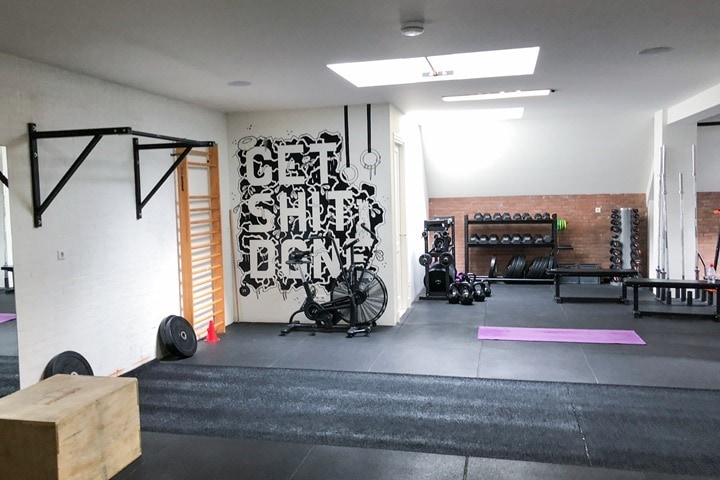 Saturday morning I was all set to go out for a run.
And then I remembered I had no running stuff.  All my luggage was still somewhere over the Atlantic, following along one day behind me as it didn't make the connection in Houston as well as I did. Somehow I don't have an extra pair of running shoes right now. Which reminds me, it's time to order another replacement pair of shoes – they've got too much mileage on them.
So instead I just hit up the gym for a core/circuit workout.  It's funny, I didn't even wear a fancy GPS watch. I just had on the Vivosmart 4, as I'm working to wrap-up that review. All other current GPS watches were in my suitcase.  Not that I'd need a GPS watch indoors, but rather, I just find the display a bit easier/simpler than the activity bands that don't have always-on displays.
As a technical aside, I didn't bother to start an actual workout on the watch for the session (which is an instructor-led group session and lasts about an hour).  I was curious later on to check out the heart rates and noticed just how much lower/less it tracks the heart rate when not in workout mode.  I have done a couple of my recent sessions on it in actual workout mode and the heart rates were 'proper' (e.g. upwards of 140bpm or so when appropriate and matching other units I was wearing).  However, in this case it rarely reported my HR that high, despite definitely being very high in some cases.
I suspect there may be some smoothing that is done when not in workout mode, as it probably assumes that anything in that higher HR range is an incorrect spike. Anyway, figured I'd share that tiny tidbit.
4) A few YouTube videos
Turns out my GoPro Hero 7 Black '16 things to know' video was fairly popular. As of this writing, its got about 220,000 views on YouTube since Thursday morning.  Though, I suppose in some ways it's somewhat funny because as popular as that video is on YouTube for me, views on the site for popular content/devices tend to go even higher for the first few days. I suppose it's all relative.
In any case, a bunch of folks wanted more audio comparison footage. So I took a moment to get that published first on Friday evening. I had actually finished it all the way back in LAX on Thursday morning, but neither airplane WiFi or thunderstorms in Houston would allow me to upload it till I landed back in Amsterdam.  So, if you missed that video – here ya go:
It's always funny what videos do well or not. That one has done well for me, it's over 21K views in the last two days and has an abnormally high like/dislike ratio (in favor of likes). But personally I actually don't like it. It feels disjointed to me – probably because the 'storyline' of it is shot in a bunch of places/times. I almost didn't publish it at all. But I did because I knew people were waiting on it, and it seems like folks like it.
The second video I put together over the weekend was a giant compilation of test/sample clips. Most of these are comparative in nature (showing side by side between a Hero 7 and a Hero 6), but some of them are just plain fun.  For example, if you're into cycling I've got about a 90-second clip showing the start of one of the Cross Reno races at Interbike. I suckered Jonathan from TrainerRoad into mounting the camera on the back of his bike.  After which he suckered himself into deciding to lead-out the first few minutes. So it's an awesome bit of footage (starts at 10:19 in the below video). Also, don't miss the beer-hand-off in that section too!
Funny tidbit for Final Cut Pro folks out there: That GoPro Hero 7 library is coming in at 550GB in size. Mind you, that's just the footage I actually used – that doesn't include the vast majority of the 120GB of Hero 7 video clips I recorded, which didn't make it into the library itself.  Anyway, thought I'd share.
5) Hello Ravioli
After the kiddos went to bed on Sunday night, The Girl and I pumped out some fresh ravioli. The Girl had made the pasta dough, filling, and sauce earlier in the day, and now it was time to stick the parts all together.
For the filing, it was a slow-roasted pulled pork, and apples, with a touch of rosemary and wine. Then, with more apples, she sautéed and diced them up super small (also from our apple-picking adventure). Those apples would then be used within the sauce/broth, which she made from stock and white wine, some of the jus and then a touch of rosemary from the garden.
Here's us putting them together.  We used the KitchenAide pasta maker attachment to make the sheets of pasta (seriously, I've used the crap out of this thing over the last 15 years), and then just simply handmade the ravioli.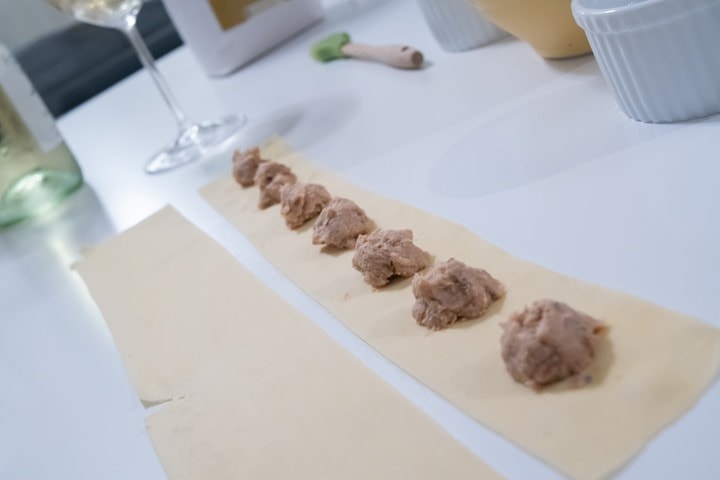 As always, anything to do with making food pretty, The Girl's comes out better than mine: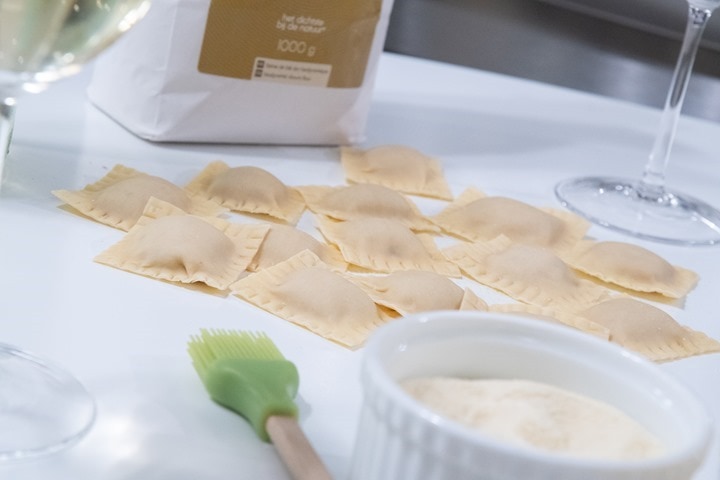 And afterward, we ate them all: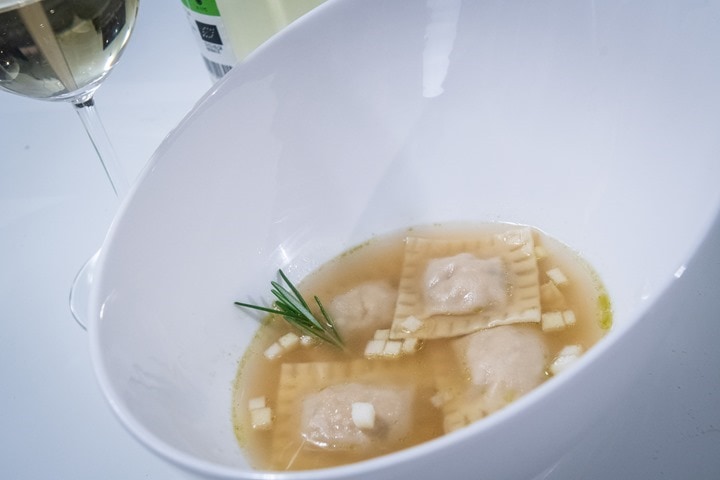 Fear not, we had more than four ravioli each. It's just that four looked prettiest in the bowl. After that, things got out of hand from a ravioli photo standpoint.  And thus, our night was complete.
With that – thanks for reading, and have a good week ahead!