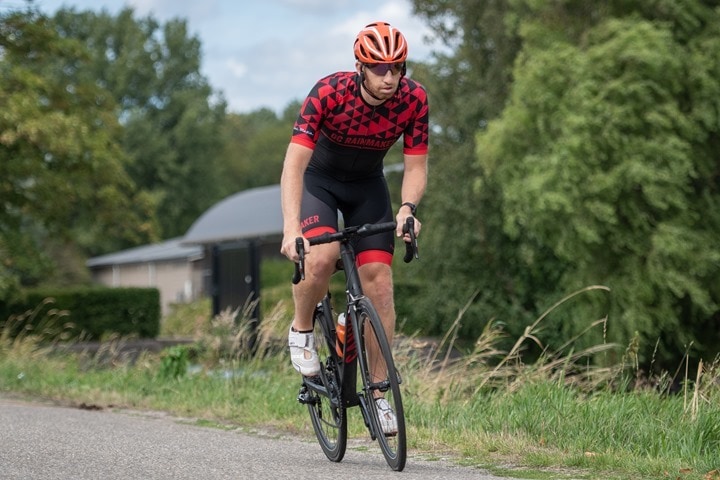 Woot – finally, they're here!  Well, mostly here. You can order them, which makes them virtually here: The DC Rainmaker Cycling Kits!
(Update: Initial ordering period has closed, but we ordered a small pile of extras which you can pickup here instead, which includes free US shipping, and flat-rate international shipping.)
You first saw them almost three months ago starting in posts and YouTube videos back at Eurobike (seriously, it's been three months?).  Both myself as well as The Girl sporting them.  But in reality, the process has been much longer, including nearly 6 months of testing out fabrics.
See, the kits are made by Australian company Pedal Mafia, which I met up with during my multi-month stay in Australia this past winter (their summer).  At that point I started testing the fabrics of a non-DCR kit that would eventually serve as the same materials/fabrics/style for the DCR kit.
You have probably seen me wearing a mostly all-black kit several times on posts since then.  While riding it all winter long we went back and forth on designs for much of the spring, resulting in the first test kits back in June.
Since then I've been pretty much exclusively riding in either of the two colors for most rides, and as a result, they've been getting even more time than normal in the washing machine.  Like everything in my life – if it can't go through a clothes washer or a dishwasher, it's useless to me. Wait, you don't wash your GPS bike computers that way too? Huh.
The Kits:
In any event – there's two options available for the DCR kit: Red and Blue.  Red is my favorite, while blue is The Girl's favorite.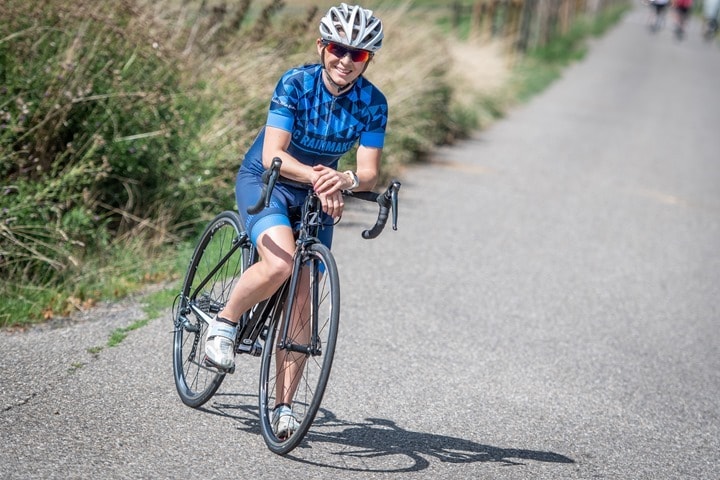 As noted earlier, the kits are made by Pedal Mafia, which is a higher-end Australian cycling brand. The breathable and stretchable fabrics are all Italian sourced, and the ink is by a Swiss company (which are guaranteed not to fade or run).  The four-layer chamois and materials are virtually identical to those found in popular Rapha kits. Without question it's my favorite kit I've worn from a comfort standpoint, though, I would say it's also the most form-fitting one as well (I promise: I've eaten less cookies in at least the last 2-3 days).  Oh – and there are both men's and women's variants of both colors, in sizes of: XXS, XS, S, M, L, XL, XXL.
The kits include three main pockets on the back, plus one small zippered pocket lower down the on the right side (if facing the persons back).  The zipper covers on the back of the jersey are actually made of a reflective safety material, as is the small tab on the back of the jersey.
And there's matching socks too – though, we didn't get the DCR variant in the sample run because of the logistics of getting a single pair of socks printed was tricky.  But I do have the non-DCR branded Pedal Mafia socks and I'm happy with them. I even wear them from time to time.
Here's a small gallery of swanky pics that The Girl and I took one afternoon:
The cows and horses in the fields near us were looking at us taking photos for an hour like 'You guys are the worst cyclists ever, you still haven't gone anywhere yet'.
How to order: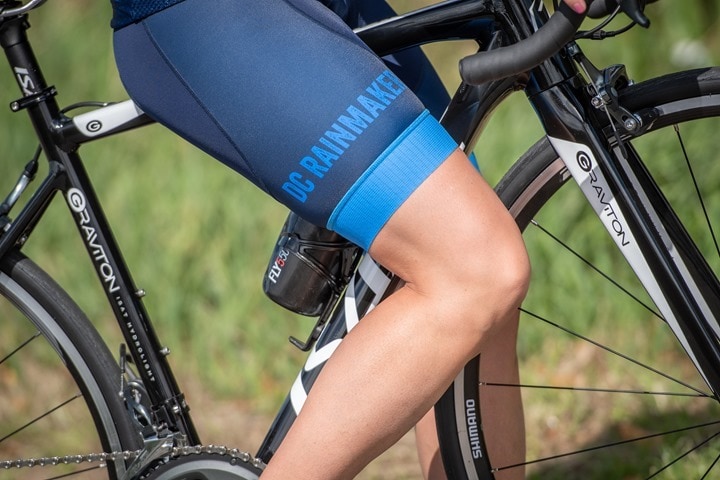 The way the ordering period works is you've got two weeks from today, which goes until October 12th. Kinda like most team kits the orders are taken up-front and then delivered about a month after the closing date (mid-November). All shipping is done via DHL Express worldwide, and we managed to work out a ~$10 flat-rate shipping no matter if you're residing in Indiana, Israel, or Iceland (that global piece is the bit that took a wee bit of time to get sorted).  I really wanted to ensure everyone, anywhere, can access these, and not just limited to America or Europe, however there are some countries that still aren't offered yet – we're working on it!
If you're in one of the countries that's not listed and want to order a kit – drop me a note via the 'Contact' button up in the corner.  As you might imagine we're trying to add as many countries as possible, but with something like 120 countries that have regular visitors to the site daily, we had to start somewhere.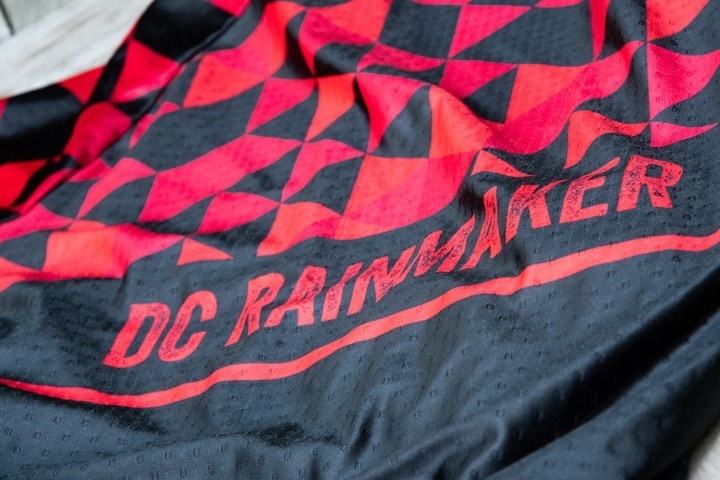 From a sizing standpoint they've got a complete sizing chart available on their site.  All transactions will show initially in one of a handful of currencies such as EUR, USD, GBP, etc…
For those who are not cyclists – don't worry, we'll soon have some t-shirts, water-bottles, and hopefully a running singlet too. But we wanted to get this cookin' since so many of you have been asking for it.  Anyway – hope you guys (and gals) like them. We're super excited about how they came out and look forward to seeing pics of them on everyone.
Again, here's the ordering link!
Thanks for reading, and have a great weekend ahead!