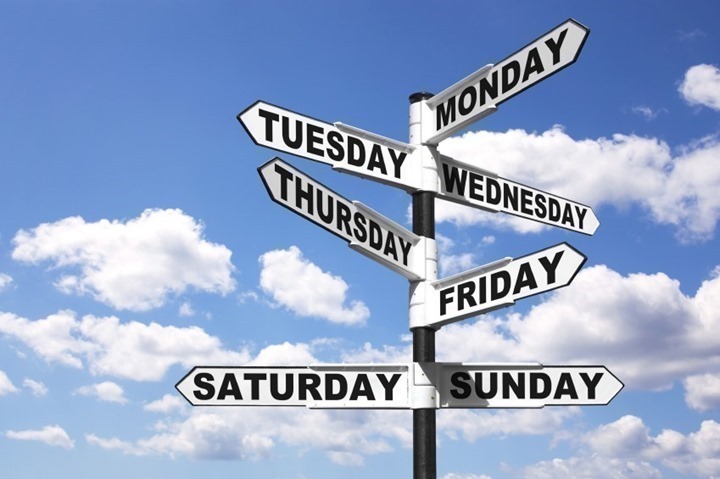 The Week in Review is a collection of both all the goodness I've written during the past week around the internet, as well as a small pile of links I found interesting – generally endurance sports related. I've often wondered what to do with all of the coolness that people write, and while I share a lot of it on Twitter and Facebook, this is a better forum for sending it on to y'all. Most times these different streams don't overlap, so be on the lookout at all these places for good stuff!
So with that, let's get into the action!
DCRainmaker.com posts in the past week:
Here's all the goodness that ended up on the main page of DCRainmaker.com this past week:
Monday: Week in Review – December 4th, 2017
Monday: 5 Random Things I Did This Weekend
Tuesday: The 4th Annual DCR Open House– 2017 Recap and Photos!
Tuesday: Hands-on: The COROS Omni Smart Helmet
Wednesday: Fitbit rolls out slew of apps to Ionic…and…umm…virtual cats
Friday: Garmin Running Power App: The good, the bad, and the ugly
Sports Tech Deals of Note:
A huge pile of *new* deals started yesterday, especially in the GoPro/action camera realm – plus a handful of new wearables ones.  Notable in the list that's new is the GoPro Hero 5 Session down to $199USD (that's a 4K camera in a tiny cube!), along with the Garmin VIRB 360 down $100 (first US discount we've seen on it). Details all below, plus my massive deals post that I still keep updating.
Wearables:
Product

Sale Price

Amazon

Sale Notes

Apple AirPods with Wireless Charging Case - $50 Off!
$149
Amazon
⚡ I use AirPods primarily when I'm travelling just to listen in airports, planes, etc... I don't tend to use these for workouts due to them falling out. Personally, I just use the basic model.
Apple Airpods (2nd Gen) - $30 off
$159
$119
Amazon
I use AirPods primarily when I'm travelling just to listen in airports, planes, etc... I don't tend to use these for workouts due to them falling out.
Apple Airpods Pro - $30 off!
$249
$219
Amazon
Garmin Forerunner 45/45S - $40 off
$199
$160
Amazon
If you're looking for a runners focused watch, this is a pretty good deal, about 20% off. The FR45 basically packs all the features of the previous generation FR235...just now in the FR45 series.
Garmin Forerunner 935
$499
$269
Amazon
⚡ Sure, it's not the latest edition, but the FR935 is the staple of many triathletes and runners, and it still an incredibly solid watch. We saw this a bit lower last summer on Amazon Prime Day ($239) - but beyond that, this is pretty darn low. Also, I say $100-$200 off, because the 'base' price fluctuates a bit these days. Sometimes retail is $399 sometimes $499.
Garmin Instinct - $100 off
$299
$189
Amazon
Sure, the new Solar variants came out last summer with a few new features, but at their core the Instincts are mostly the same. $189 is still a strong price for this watch.
Garmin Vivoactive 4/4S - $100 off
$299
$249
Amazon
This is Garmin's current offering to compete with the Apple Watch series (alongside the Garmin Venu), and this is a good price, though, it does go lower from time to time (not since Black Friday 2020).
Cycling:
Product

Sale Price

Amazon

Other site

Sale Notes

Garmin Edge 130 Plus - 25% off!
$199
$149
Amazon
REI
This is the first time we've seen the Edge 130 Plus on sale. The 'Plus' variant is notable compared to the regular unit for having ClimbPro on it, plus a handful of other tweaks. $149 is a good deal for it.
Garmin Edge 130 Plus Bundle - 20% off!
$199
Amazon
Competitive Cyclist
This is the first time we've seen the Edge 130 Plus on sale. The 'Plus' variant is notable compared to the regular unit for having ClimbPro on it, plus a handful of other tweaks. This bundle includes a heart rate chest strap as well.
Garmin RVR315 Varia Radar - Save 20%
$120
Amazon
Competitive Cyclist
I believe this is the first sale of the Garmin Varia RVR315 cycling radar. This unit doesn't have a taillight, so it's a bit smaller as a result. Same radar tech though, and compatible with Garmin/Stages/Hammerhead/Wahoo bike computers.
Action Cams & Drones:
Product

Sale Price

Amazon

Other site

Sale Notes

GoPro Hero 9 Black - $50 off
$399
Amazon
REI
⚡ This is the camera I use for all my daily shooting during sports. Actually, I've bought a few of them. Note that if you're a GoPro Plus Subscriber, then it's a bit cheaper at $349 from GoPro directly, but otherwise, it's $449.
GoPro Max - $50 off
$499
$449
Amazon
REI
And again, keep checking the full list out!
YouTube Videos I Made This Week:
Here's what hit the tubes over on the You of Tube, definitely don't forget to subscribe there to get notified of videos the second they hit!
If nothing else you should watch the first video because my intro for it is pretty damn cool.
Stuff that I found interesting around the interwebs:
Here's a not-so-small smattering of all the random things that I stumbled on while doing my civic duty to find the end of the Internet.
1) GCN & Wahoo Fitness given warning from UK Advertising Authority: I had wondered why GCN was all of a sudden starting to properly disclose recently which videos were ads (most product/tech content ones).  I actually don't have a problem with media entities doing sponsored content, as long as it's disclosed. For example, the next item in my list below (more on that in a second). I'd also argue that GCN walked away with barely a poke to the pinky on this one compared to what they could have received.  But I'm happy to see they've changed their ways here going forward, as I love most of their videos as much as the next guy. (H/T: Derek T.)
2) Zwift Pro Rider Contract Finals: Many know that Zwift has been running a deal with Dimension Data for a pro rider contract, whereby the finalists come from Zwift. This video is the culmination of that. In my opinion, this video is a great example of what properly disclosed sponsored content can look like. It's detailed, incredibly interesting, and well executed upon. Oh, and the relationship is disclosed.
3) More than 1000 bikes found in LA hidden tunnel: Well then, I'm pretty sure whichever officer found these didn't expect that when they started their day that morning. (Thanks J.M.W.)
4) A funky little way to tilt your GPS watch on your wrist: While not exactly for me, I'm sure some here will find this interesting.
5) Google releases Android Wear Oreo Update list of watches: In short, this is the list of watches that either have the update already available, or should be shortly getting the update.  Good to see the Polar M600 on the list, as well as the Casio units.  Unsurprisingly, the New Balance RunIQ isn't on the list, likely because the team at Intel that's responsible for it no longer exists.
6) A very detailed look at Stryd's recent whitepaper: Stryd recently published a white paper on their accuracy indoors.  This post takes a deeper look at it.  Note: Like any of these sorta studies (or study-ish pieces), I'm sharing mostly because it's fascinatingly detailed.  I haven't had enough cups of coffee yet to put together an opinion on whether it's right or wrong.  And I would note that I think it's important that all companies that are making technical accuracy claims about anything in this space should put together such white papers – even if I or others disagree with them. (via Nuno)
7) How Brands Buy Their Way Into Major Publications: Fascinating story.  While pay for play is rampant in the sports industry (especially cycling/triathlon), that's a wee bit different than this.  Typically pay for play is related to advertising payments, equally coverage.  Whereas this is just straight up buying 'journalists' off. Crazy. What's also moderately interesting here is how low these numbers are. If you look at typical 'influencer' type payment costs (linked to audience size), these numbers are actually dirt cheap. (via Caley Fretz)
8) PowerTap/Saris opens up ambassador programs: I've long argued that these types of programs, when executed correctly and with the right ambassadors, are often more successful from an ROI standpoint than sponsoring pros.  This is the time of the year (actually, slightly towards the end of it), when these programs open up.  While ambassador programs certainly do skew towards faster athletes, that's not always the case…and again, someone with more influence that is less speedy is far more valuable than a speedy person nobody follows.  As always though, both sides should be clear about the relationship (first, because it's the right thing to do…and second, because it's required by law in most places).
9) Apple Watch Series 1 versus Fitbit Charge: A short study on this, though, I didn't access the full text as my desire to pay was low.  The summary roughly matches what I'd expect though, as well as what I saw in my tests.  Of course, both devices are now like 3+ years old, so, take this with a grain of salt.  It's really too bad studies don't actually use modern devices….they're hopelessly outdated by the time they release to the public. (via Tim P.)
Sports Technology Software/Firmware Updates This Week:
Each week I quickly highlight some of the new firmware, app, software and website service updates that I see go out. If you're a sports technology company and release an update – shoot me a quick note (just one-liners are perfect, or Tweet it at me is even better) and I'll make mention of it here. If I don't know about it, I won't be able to post about it. Sound good?  Oh – and if you want to get a head start on things, this page is a great resource for watching Garmin firmware updates.
A crapton of Garmin device updates: Ok, Garmin got all busy this past week and released updates for a boatload of devices.  A ton of these were beta updates, all containing minor fixes.  The non-beta updates though for the Fenix 5/Vivoactive 3/FR935/Chronos were with the new Connect IQ version 2.4 that you need for new apps like Garmin's running power.  Those watches also got some additional functionality too, like new sports and off-course alerts.  In addition, there were updates for the Edge 1000/1030/820/520 that each fixed a minor Connect IQ bug.  Normally, I'd link to these all, but everything is linked in the link above and this one paragraph summarizes it all!
I haven't seen any other firmware updates of note this past week.
—
Thanks for reading!