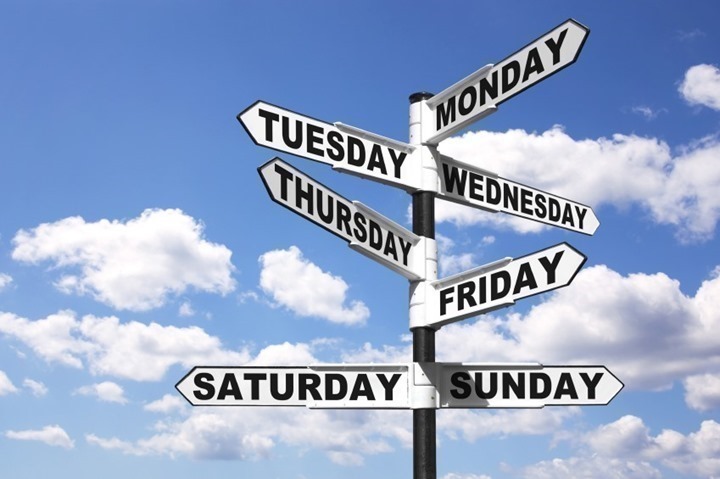 The Week in Review is a collection of both all the goodness I've written during the past week around the internet, as well as a small pile of links I found interesting – generally endurance sports related. I've often wondered what to do with all of the coolness that people write, and while I share a lot of it on Twitter and Facebook, this is a better forum for sending it on to y'all. Most times these different streams don't overlap, so be on the lookout at all these places for good stuff!
So with that, let's get into the action!
DCRainmaker.com posts in the past week:
Here's all the goodness that ended up on the main page of DCRainmaker.com this past week:
Sunday: Week in Review–Nov 26th, 2017
Monday: 5 Random Things I Did This Weekend
Thursday: Garmin Vector 3 Power Meter In-Depth Review
Sports Tech Deals of Note:
Despite what you might think – the sports tech deals are cruisin' on!  In fact, especially for Europe, which has seen the lowest prices ever for many items, much of which is still matching Black Friday sales.  All of these are detailed on the massive deals post that I still keep updating.
Still, here's the rundown of major deals still cookin':
Wearables:
Product

Sale Price

Amazon

Other site

Sale Notes

Apple Watch Series 8 - $60 off
$399/$499 (cellular)
$329
Amazon
This is pretty much the normal price, almost perpetually on-sale for this amount on Amazon.
Apple Watch Ultra - $98 off!
$701
Amazon
⚡This is the lowest price to date on the Apple Watch Ultra we've seen since launch!
Garmin HRM-DUAL (ANT+/Bluetooth Smart Strap) - 35% off!
$69
$45
Amazon
This is Garmin's ideal strap if you just want an affordable dual ANT+/Bluetooth Smart option, especially when it's on sale like this - it really becomes the best deal out there right now for a multi-connection strap.
Garmin Instinct 2 Series - $100 Off
From $249
Amazon
REI
⚡The Instinct 2 base is from $249 (on Amazon), a very solid deal - especially with all the major software updates it's had over the last year. A very strong deal.
Garmin Instinct Crossover - $100 cheaper now
$399
Amazon
While this watch just came out two months ago, it's now been price-reduced by $100. In fact, Garmin actually seemed to test the new lower price about a month ago in a temporary sale, and clearly the reduced price worked out. Thus, the official retail price is now $399 for the base, and $449 for the Solar.
Garmin Venu 2 Plus - $50 off!
$449
$399
Amazon
Garmin Venu 2/2S - $100 off
$299
Amazon
REI
Garmin Vivoactive 4 - $100 off
$299
$199
Amazon
REI
This watch is *well* past its prime, now coming up on 4 years old, but hey, I guess if you've decided it's the watch for you now - it's on-sale (again - apprixmately the 32nd time).
Samsung Galaxy Watch5 Pro - $100 off
$399
Amazon
This watch is somewhat always on sale, but hey, it's still on-sale.
Cycling:
There are no deals currently.
Action Cams & Drones:
There are no deals currently.
Europe:
There are no deals currently.
And again, keep checking the full list out!
YouTube Videos I Made This Week:
Here's what hit the tubes over on the You of Tube, definitely don't forget to subscribe there to get notified of videos the second they hit!
Stuff that I found interesting around the interwebs:
Here's a not-so-small smattering of all the random things that I stumbled on while doing my civic duty to find the end of the Internet.
1) The most incredible bike share photo: This photo shows what happens when you fill an entire football field with discarded bike share bikes…and stack it as high as some buildings.  Unbelievable, you really need to see this photo.
2) Jumping into an airplane with a wingsuit: Undoubtedly, many of you have seen this by now.  But if not, enjoy.  And if you have already, enjoy it again. It's worth it, as you know.
3) Getting the GoPro Shot (further details): Last week I shared a GoPro video on the behind the scenes of just one brief sequence in the launch video.  This post however details that out even further in a more textual manner.
4) SoulCycle now offered as benefit on a points credit card: For those in Europe, the whole credit card points thing is illogical.  But for those in the US/Canada, you know it's all about the points card.  This card apparently offers free days at SoulCycle. I thought it was interesting (I've never done SoulCylce however).
5) Fitbit selected for long-term national health study: Regardless of which vendor is selected, it's good to see some long-term studies being done with vast numbers of people.  Let's just hope that there's at least a few people that understand technology helping with this study, so that we don't end up with all the flawed ones we see recently on wearables.
6) GlovePay, it's a thing: Forget Garmin Pay and Fitbit Pay, for the upcoming winter Olympics, you'll be able to pay by rubbing your gloves against the payment terminal.
7) FDA approves first EKG reader for Apple Watch: This is an interesting one, but one you shouldn't be misled by the main headlines about it.  This is NOT the FDA approving the Apple Watch as an EKG reader.  Instead, it's the FDA approving an accessory for the Apple Watch by a 3rd party company as an EKG reader.  The cool part here though is that it's doing it via an Apple Watch band/strap that you then place your finger on.  I've gotta believe the company will look to make straps for other devices like Fitbit and Garmin, since it'd be easy for them to leverage app platforms on both companies devices.
8) Study looking at accuracy of the CycleOps Hammer trainer: Not too shabby.  Though personally I would have liked to have seen wattages above 500w, since that's pretty low by most testing standards.  (via Tim)
Sports Technology Software/Firmware Updates This Week:
Each week I quickly highlight some of the new firmware, app, software and website service updates that I see go out. If you're a sports technology company and release an update – shoot me a quick note (just one-liners are perfect, or Tweet it at me is even better) and I'll make mention of it here. If I don't know about it, I won't be able to post about it. Sound good?  Oh – and if you want to get a head start on things, this page is a great resource for watching Garmin firmware updates.
Garmin Edge 520 and 820 Firmware Updates: Adds latest Connect IQ support, tweaks some indoor trainer stuff, other fixes. (both units identical here on update)
Garmin Edge 1000 Firmware Update: Adds latest Connect IQ support.
Garmin Edge 1030 Firmware Update: Adds latest Connect IQ support, boatload of other tweaks and some new features.
Garmin Fenix Chronos BETA firmware update: Bunch of fixes/tweaks.
Garmin Forerunner 735XT Firmware Update: Adds latest Connect IQ support, some Varia Vision tweaks.
Garmin VIRB 360 Firmware Update: Apparently resolves random things that were too random to list.
Wahoo ELEMNT/ELEMNT BOLT Firmware Update: Mostly bug fixes, but a smattering of new features including zero averaging calculations.  GPLama also did a more detailed piece on it here.
Zwift update: You can now control the camera with far more granularity, allowing you to rotate it around you like drone shots.  Also a pile of other new features and stuff, but the camera one stood out to me as nifty.
—
With that, thanks for reading!