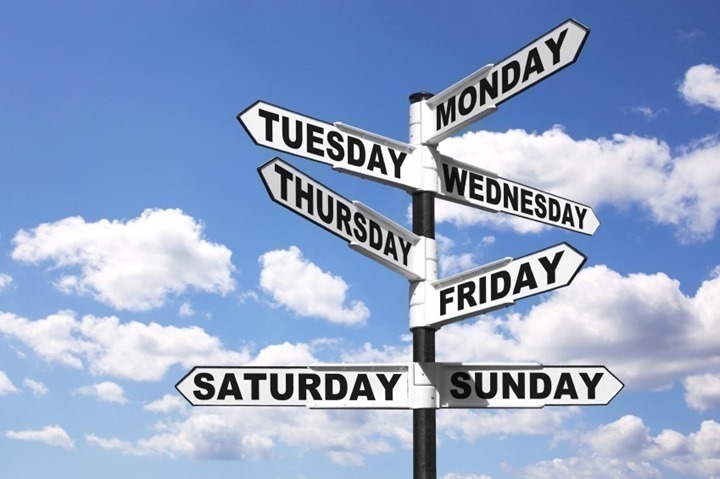 The Week in Review is a collection of both all the goodness I've written during the past week around the internet, as well as a small pile of links I found interesting – generally endurance sports related. I've often wondered what to do with all of the coolness that people write, and while I share a lot of it on Twitter and Facebook, this is a better forum for sending it on to y'all. Most times these different streams don't overlap, so be on the lookout at all these places for good stuff!
So with that, let's get into the action!
DCRainmaker.com posts in the past week:
Here's all the goodness that ended up on the main page of DCRainmaker.com this past week:
Sunday: Week in Review–October 15th, 2017
Monday: 5 Random Things I Did This Weekend
Tuesday: Suunto Announces Slew of Spartan Firmware Updates, New Custom Watch Builder
Tuesday: Wiral LITE Cable Cam for Action Sports: How it all works
Wednesday: Strava Upload Insights: Ironman World Championships 2017
Wednesday: Garmin Vivoactive 3 In-Depth Review
Wednesday: Moxy offers trade-in deal for BSX Insight users
Thursday: Hands-on with The Sufferfest's new 4DP Platform
Sports Tech Deals of Note:
Two new deals from Garmin this week, in what I would say is sorta the preamble to Holiday/Black Friday sales.
There are no deals currently.
In addition, still a boatload of REI Clearance Sale Deals wrapping up week: Everything from some good deals on slightly older sports tech, including (all on the page linked above):
– Cycliq Fly12
– Mio SLICE
– Garmin Edge 1000
– Kinetic inRIDE
– Polar A360
– Mio Fuse
– 360FLY Action Camera
– Random Fitbit bands and action camera mounts
Of course, keep in mind that there's actually even better deals for just general sports stuff there – so definitely do some wandering.  If it didn't cost so much to ship to Europe, I'd likely have bought a ton of stuff (things like clothing, etc…).
One thing to note is that the REI Edge 1000 deal is for the bundle ($497), whereas Clever Training has the non-bundle available for $367.  Both are individually good deals, depending on what you're looking for.
YouTube Videos I Made This Week:
Here's what hit the tubes over on the You of Tube, definitely don't forget to subscribe there to get notified of videos the second they hit!
Stuff that I found interesting around the interwebs:
Here's a not-so-small smattering of all the random things that I stumbled on while doing my civic duty to find the end of the Internet.
1) La Course once again undercut: While ASO last year said they were trying to expand La Course by moving to a three stage format, in reality, it was such a stupidly designed format that barely more than a dozen athletes could compete in the final.  It was essentially them setting the stage to cut it.  And sure enough, for 2018 they're scaling it back to a single-day event in a place where basically nobody will watch it.  And they wonder why it fails?  If the Tour Down Under can manage to pull off a 4-stage women's race, then surely the Tour de France can do the same thing on a far grander stage than the TdU (no offense Australia, you're awesome).
2) Wanna know which shoes people use at Kona? Actually, what's more interesting here is that a manual shoe count was posted, and then Strava stats were used to roughly back up that data.
3) Google dumps calorie counts for walks: While I agree the whole no-option thing was a fail, as was the pink cupcake, I do think having it be on by default is not a fail. To show calories is a huge step for many people that simply don't understand the impacts of the foods they choose.  And that yes, it means walking 6-10 MILES to clear out that Cinnabon.  Oh, Cinnabon…how come you're so good?!? Said differently, don't throw the baby out with the bath water.
4) Power Analysis – Lionel Sanders at the 2017 IRONMAN World Championship: Always love when Training Peaks does these break-downs.
5) The Inside Story of how Slipstream Sports (aka Team Cannondale) was saved: Title says it all – definitely worth the read.
6) Samsung shows off 7-day battery life tiny cellular tracker: This could be used for a wide variety of things if the battery life could get a bit better and the package a bit smaller.  But even today, you could stick it in your saddlebag.  There are 'better' options that fit in the seatpost, but many have kinda weird sizing requirements.
7) Tour de France route for 2018 unveiled: While ASO undercut the women, they definitely delivered on what looks to be a very sweet race for next year for the men.  Looking forward to it!
8) Taping a GoPro inside a bike wheel: Actually, a unicycle.  Also, if you don't follow Ed on YouTube, you really should.  He's unicycling across Australia (he's done other continents already), and his videos are always awesomely produced and fun to watch.
Sports Technology Software/Firmware Updates This Week:
Each week I quickly highlight some of the new firmware, app, software and website service updates that I see go out. If you're a sports technology company and release an update – shoot me a quick note (just one-liners are perfect, or Tweet it at me is even better) and I'll make mention of it here. If I don't know about it, I won't be able to post about it. Sound good?  Oh – and if you want to get a head start on things, this page is a great resource for watching Garmin firmware updates.
Garmin Varia Radar: Various bug fixes and improvements.
Garmin FR735XT BETA firmware update: New Connect IQ support, other fixes.
Garmin FR935 BETA firmware update: Boatload of new features, new CIQ, huge pile of other fixes.
Garmin Fenix 5/5S/5X BETA firmware update: Basically same as FR935, since F5 got new features in beta firmware last week.
Garmin Edge 1030 Firmware Update: Fixes an issue introduced by 3.40 earlier in week.  Meanwhile, 3.40 adds a few minor things, but mostly fixes a bunch of bugs introduced at launch.
Garmin Vector 3 Firmware Update: First public firmware (V3 started shipping at Kona)
GoPro Hero5 Black Firmware Update: Bug fixes, and improvements with Quik Stories
Lezyne Updater Updated: For Y10 products.
ProShift Firmware Update: For those using the ProShift Automated Shifting system, this gives three new configuration options.
Suunto Spartan Series Firmware Updates: See my dedicated post on it.
—
With that – thanks for reading!