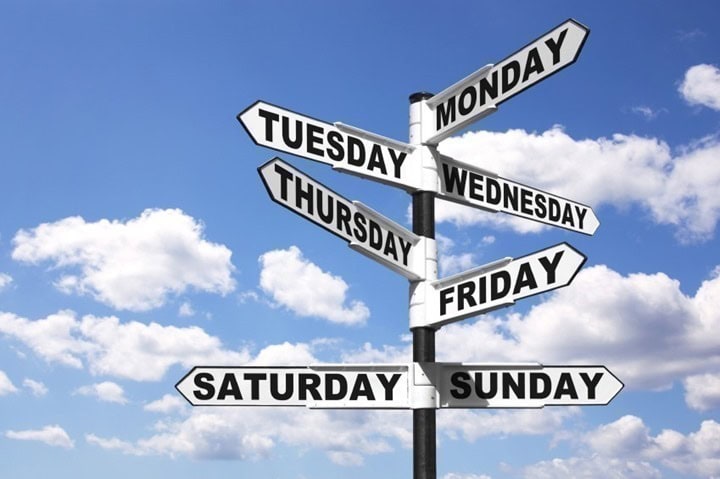 The Week in Review is a collection of both all the goodness I've written during the past week around the internet, as well as a small pile of links I found interesting – generally endurance sports related. I've often wondered what to do with all of the coolness that people write, and while I share a lot of it on Twitter and Facebook, this is a better forum for sending it on to y'all. Most times these different streams don't overlap, so be on the lookout at all these places for good stuff!
So with that, let's get into the action!
DCRainmaker.com posts in the past week:
Here's all the goodness that ended up on the main page of DCRainmaker.com this past week:
Monday: Week In Review–Oct 9th, 2017
Monday: 5 Random Things I Did This Weekend in Île de Ré
Tuesday: BSX LVL Hydration Sensor: Does it actually exist? Oh, and BSX Insight is dead.
Wednesday: Annual Winter 2017-2018 Bike Trainer Recommendations
Saturday: Kona Bike Count 2017 Power Meter Analysis
Sports Tech Deals of Note:
Boatload of REI Clearance Sale Deals this week: Everything from some good deals on slightly older sports tech, including (all on the page linked above):
– Cycliq Fly12
– Mio SLICE
– Garmin Edge 1000
– Kinetic inRIDE
– Polar A360
– Mio Fuse
– 360FLY Action Camera
– Random Fitbit bands and action camera mounts
Of course, keep in mind that there's actually even better deals for just general sports stuff there – so definitely do some wandering.  If it didn't cost so much to ship to Europe, I'd likely have bought a ton of stuff (things like clothing, etc…).
One thing to note is that the REI Edge 1000 deal is for the bundle ($497), whereas Clever Training has the non-bundle available for $367.  Both are individually good deals, depending on what you're looking for.
Stuff that I found interesting around the interwebs:
Here's a not-so-small smattering of all the random things that I stumbled on while doing my civic duty to find the end of the Internet.
1) These WiFi access points can detect your breathing: Personally, I'm not impressed until it can detect my exact HR accurately
.  Can you imagine though, sitting on a trainer or treadmill and just having the thing sense your HR from afar as you step into the room, and then it show up on Zwift or other app?  Of course, there have been semi-afar sensors (Xbox Kinect) that have looked at this in the past, but nothing to the degree of this.
2) This drone will measure your heart rate: Well then, the whole WiFi access point thing sounds rather rudimentary now.  Why have something sit on a shelf when you can make it fly?
3) Apple Watch patents automatically adjusting bands: Someone has a new party trick! I think this would be akin to the whole eTAP crawling shifters across the table trick (seen as an animated GIF in my eTAP review):
4) Garmin Skiing Power Meter? Sometimes the USPTO has the darndest things.  Garmin filed this application to capture skiing power (like cycling power, but skiing).  I'm not entirely sure what to make of it, but huh. (Thanks to Sam for sending in.)
5) Stelvio pass shot on new DJI drone cameras: If you're a photo geek, you were likely salivating at the new 6K capable Zenmuse X7 lenses that were announced for the even more expensive DJI Aspire 2 drone (I lack all of these).  But their choice of using the famed Stelvio pass to film the below video definitely makes me want to ride it even more.  Though, the speeding cars not so much.  One of these days…
6) Drones automatically follow hiking trails, avoid all trees/shrubbery: I've had this darn video set on my tabs for like a month now.  Keep in mind here, it's not following a programmed track – it's actually sensing what the trail is and avoiding everything else (even humans).  Super cool.
7) Polar decides to delay closing of Polar Personal Trainer (and various devices): After a boatload of 'feedback' (read: angry people's communications), Polar has backed away from their plan to close down PPT, and cut-off older watches from being usable (since you have to upload to PPT).  At present they've moved the date from May 2018 to December 2019.  I think that's a good start, but I really want to see Polar shift from their uploaders only uploading to Polar Flow, to also putting a copy of the files locally on the hard drive – thus ensuring that users will always have a copy of their activities down the road if they need to.
8) WTC sells Triathlete Magazine, VeloNews, and others back to original owner: While I'm not exactly sure about the idea of trying to revitalize the print aspects of VelonNews, I do think this will, on the whole, be a good thing.  One of the challenges will be trying to compete with Cycling Tips though, which has amassed a strong bench of reporters in the last 1-2 years.
Sports Technology Software/Firmware Updates This Week:
Each week I quickly highlight some of the new firmware, app, software and website service updates that I see go out. If you're a sports technology company and release an update – shoot me a quick note (just one-liners are perfect, or Tweet it at me is even better) and I'll make mention of it here. If I don't know about it, I won't be able to post about it. Sound good?  Oh – and if you want to get a head start on things, this page is a great resource for watching Garmin firmware updates.
Garmin Edge 1000 Firmware Update: Minor fixes, plus Vector 3 tweaks.
Garmin Edge 820 Firmware Update: Same as Edge 1000, plus Varia Vision fix.
Garmin Edge 820 Explore Firmware Update: Basically a subset of fixes for Edge 820.
Garmin Edge 520 Firmware Update: Again, almost identical to ones above. Seeing a pattern here?
Garmin Fenix 3/3HR BETA Firmware Update: Minor bug fixes
Garmin Chronos BETA firmware Update: Minor bug fixes, but also removed a feature.
Polar A360 Firmware Update: Minor bug fixes.
—
With that – thanks for reading!