We've long had on the docket plans to head out to a smallish island off the French coast with friends.  But finding time to do so over the busy summer schedule was tricky.  So we squished it in this weekend, with both of our little ones coming along of course (they were born only a couple months apart).  It was a fun family weekend, not too far from home – but that felt like it was worlds away.
1) Took the train(s) to Île de Ré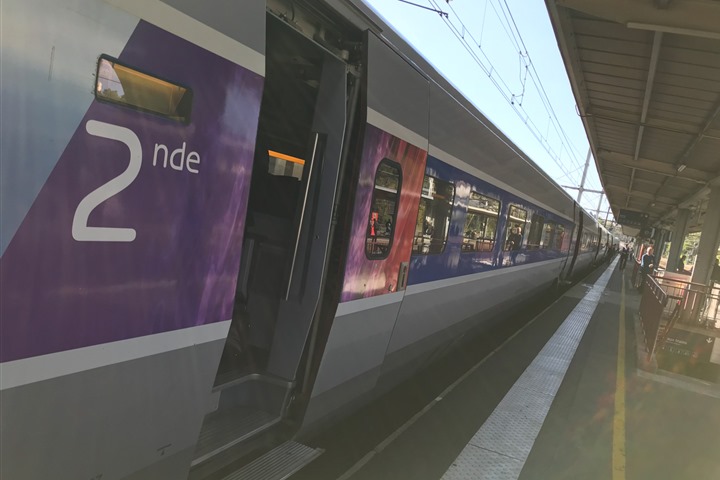 Actually, we took a lot of trains.  First we took the underground Metro in Paris to the main train station serving the Southwest of France.  That was a mistake though.  The result of doing so at rush-hour meant that we missed our first TGV train by about 2 minutes.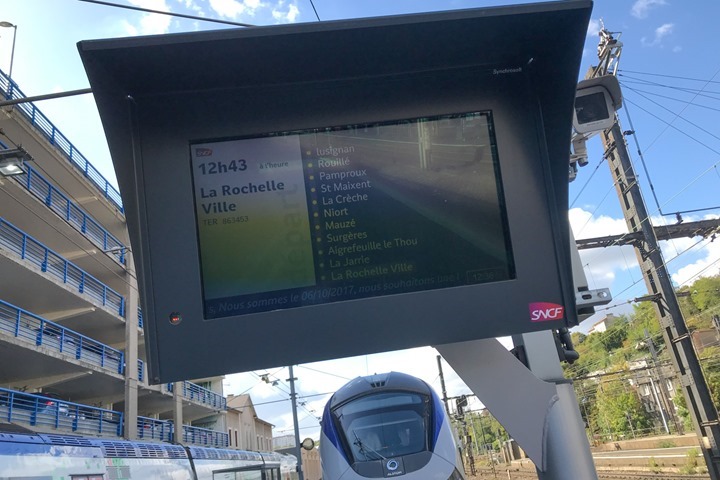 So then we took a second not-so-direct train to Poitiers, before yet another train to La Rochelle.  All of which ended up with us getting a rental car there to drive the rest of the way out to Île de Ré.  On the bright side – Île de Ré is a very nice place, making up for our travel woes.
For the record, it kinda all fit. We ended up having to get two cars for the two families.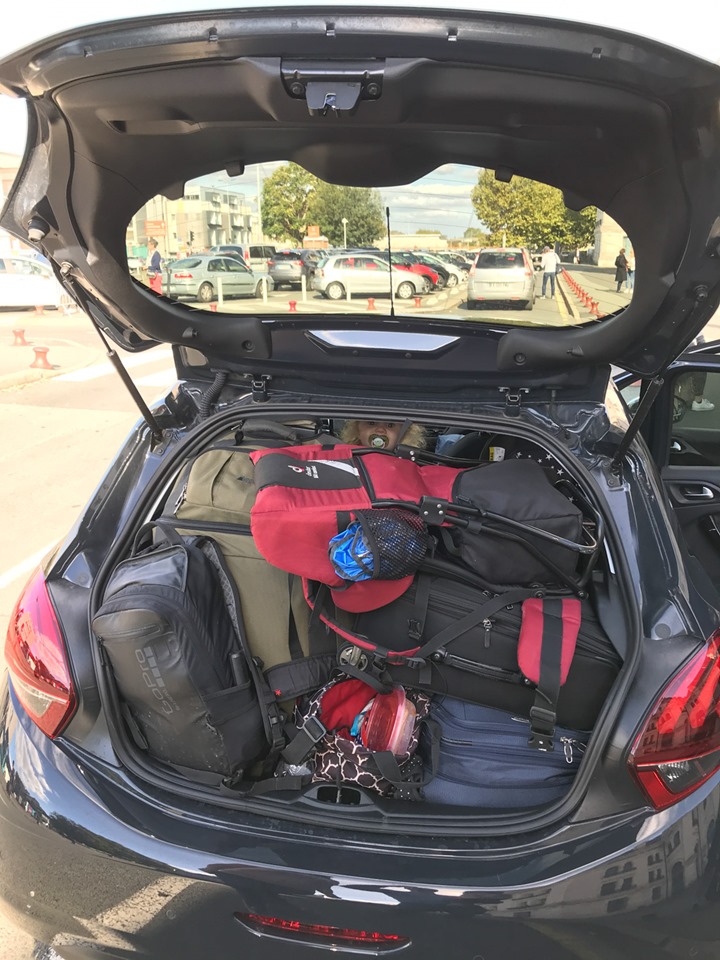 It's an island just barely off the west coast of France, not too far north of Bordeaux.  You drive over a bridge to get there from La Rochelle, and once on the island it's pancake flat and very cycling-focused with separated bike paths taking you everywhere you want to go.  It's also much longer than you'd think, at 30KM long.
We planned a getaway with friends here, to spend the weekend just relaxing near the beach.
2) Found a bike shop with a helicopter
The next day we went out to find some bikes that we might rent later in the weekend if the weather fit.  We walked a few blocks away to a pretty impressive bike shop.  Now – this bike shop didn't appear to have any higher end road bikes, but really only island cruising bikes.  And kid carriers.  Still, tons and tons of bikes – some 1,800 bikes available for rental.

However, most notably it had a helicopter in the back bike maintenance area: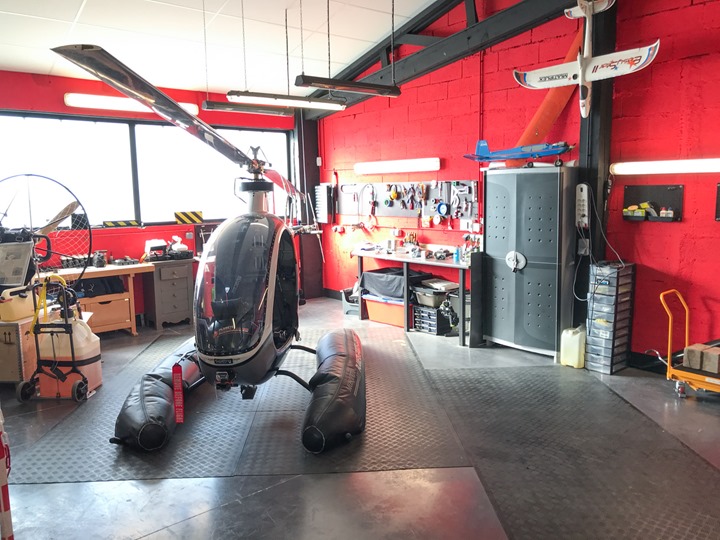 Yes, really.
It appears the bike shop also specializes in some drone stuff (videos/photos), as they had a customized DJI Inspire off to the side, and a few other drones and remote-controlled aircraft floating around.
What was funny though is that in their GoPro sales case, they were still trying to sell a GoPro Hero3+, which was announced 4 years ago.  You'll remember the Hero 6 was announced last week, then the Hero5 a year ago, the Hero 4 two years ago, and well…you get the point.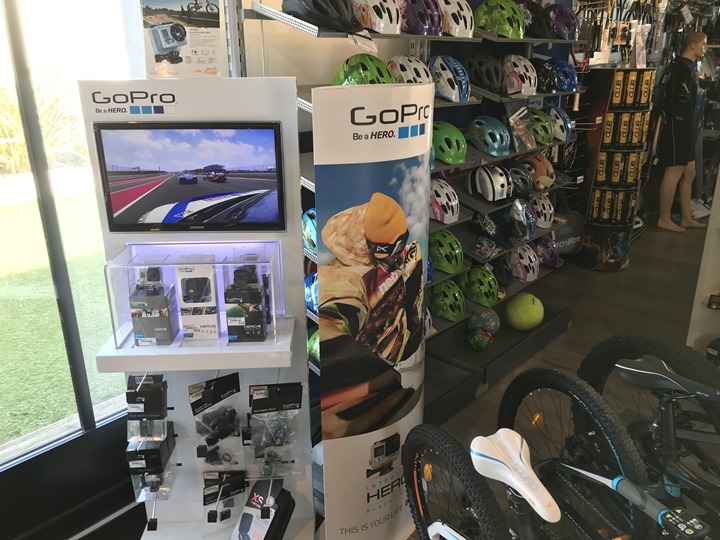 Of course – it wasn't like this vintage GoPro was on sale either – it was full price.
3) Eating fresh oysters overlooking the sea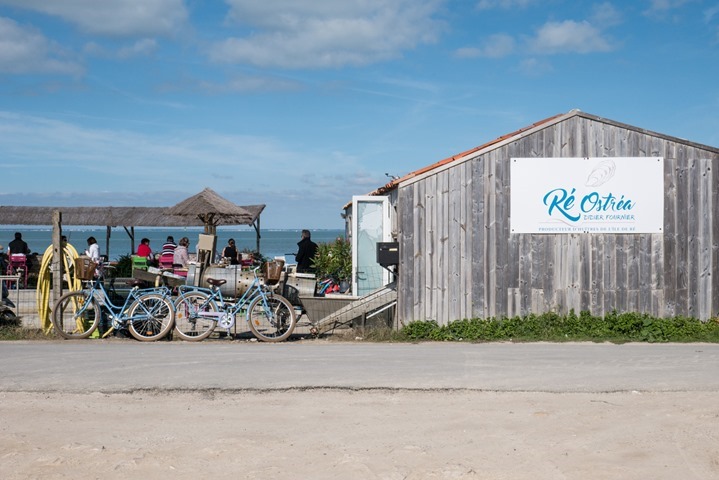 Previously, I'd say one of my favorite places to get fresh oysters was in Cancale – up on the northwestern coast of France.  We've been there many times.  It's also the starting line of a marathon I ran there a few years ago.  You can't beat it.
Except, maybe you can beat it.  This place overlooks the workers (and locals) getting the oysters on the beach as the tides roll in and out.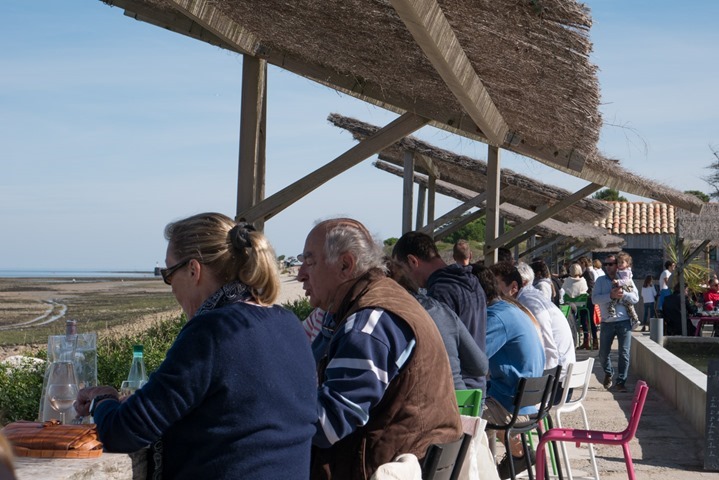 And, they have wine.  Did I mention the wine was free?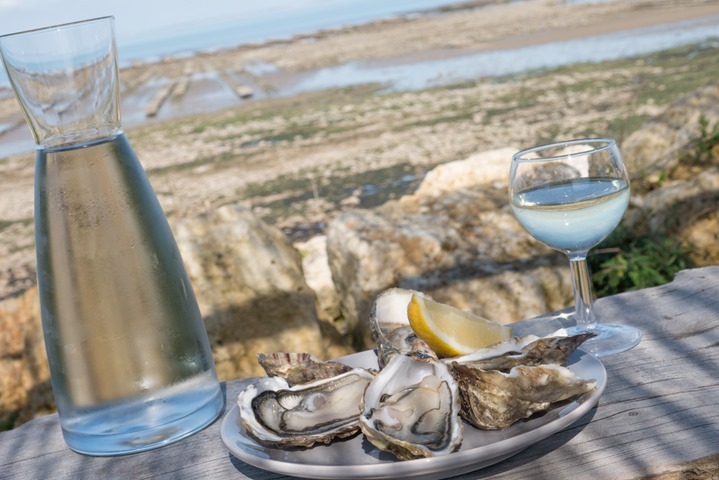 Well, at least it was free until we (me and our friends) were on our second bottle.  Then we had to pay for it.
As always, the oysters cost almost nothing considering the size and quality.  The farm trucks kept on unloading them behind us as we ate, direct from the beach.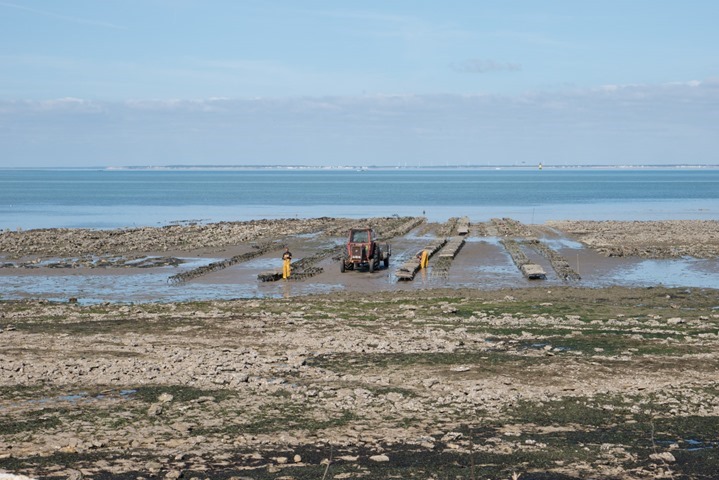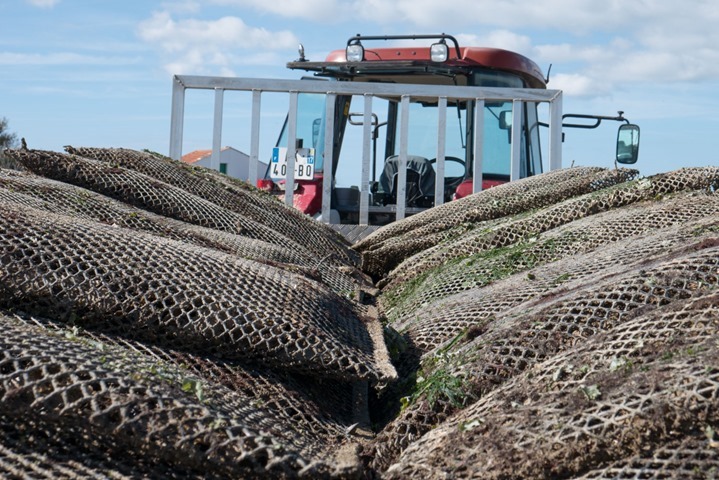 Seriously, kinda the new favorite place.
4) Attempted to play with new GoPro Karma follow-me updates
I brought my GoPro Karma drone with me, in hopes of getting a little bit of Hero6 aerial footage as well as toying with the new GoPro Karma follow-me modes.  I'd gotten briefed on these while visiting GoPro a few weeks back, but due to timing of the firmware and the complexities in getting the beta firmware loaded onto an external person's drone pre-announcement I wasn't able to try that piece out.
So I dragged the thing out to the coast for some flying (I had updated it a few days ago at home).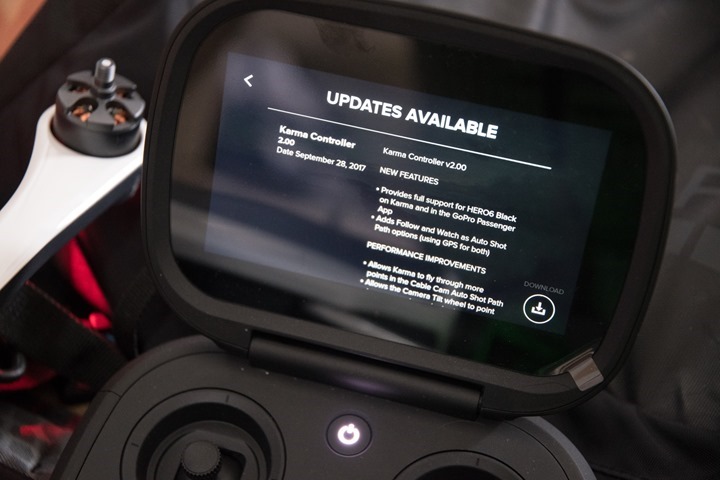 I got it up in the air and took some initial shots at sunset one evening, mostly just for b-roll type purposes.  My plan was the next day to get some follow-me stuff done.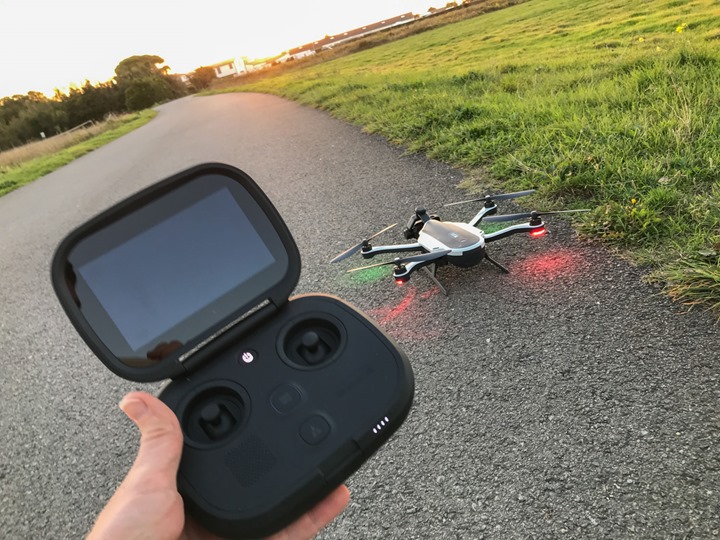 Unfortunately, half-way through the flight the camera stopped responding (and transmitting) and subsequent flight attempts would give me a camera not found error (occasionally alternating with gimbal not found).  I'm not quite sure what's up, though I suspect I'll have to call GoPro support and get it fixed.  My bet is something is amiss with the hardware.
One of the issues with the Karma drone is the gimbal attachment point on it is more prone to getting damaged, even in the GoPro Seeker bag that I was using.  Given the nature of the error messages, that does seem to point to a hardware error.
On the bright side, I did get a few minutes of pretty footage before it gave up, as well as a few pretty photos like this one: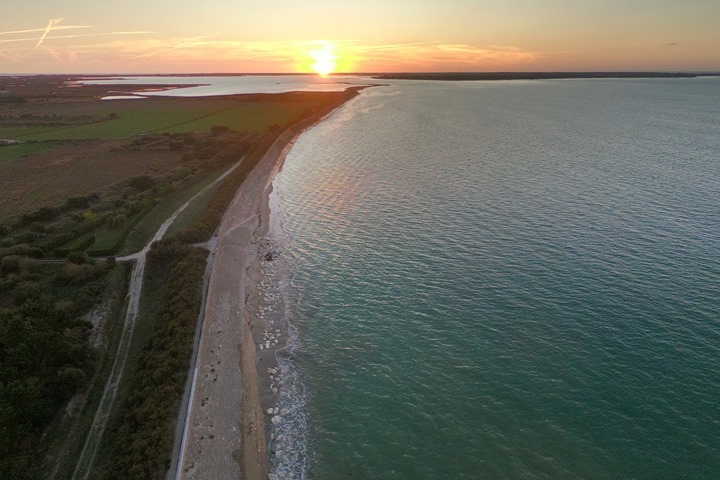 They were taken with the Hero6, most in HDR mode.  In unrelated news, The Peanut is becoming more OK with the drone (the sound of it).  She's perfectly fine now with the DJI Spark, though still wary of the much louder GoPro Karma.  Curiously suspicious is the best way to put it.
5) An Île de Ré Runaround
Late Sunday morning Dave and I headed out for a loop around our little portion of the island.  I loosely plotted a route using my favorite EasyRoute app (though, didn't transfer it to any device, that'd have taken more work).  We wanted about a 40ish minute run, but also wanted to account for getting lost or having to backtrack.  Both of which may or may not have occurred.
The tide was out, and we spent a bit of time running along the beach at one point in order to get past one section that was closed.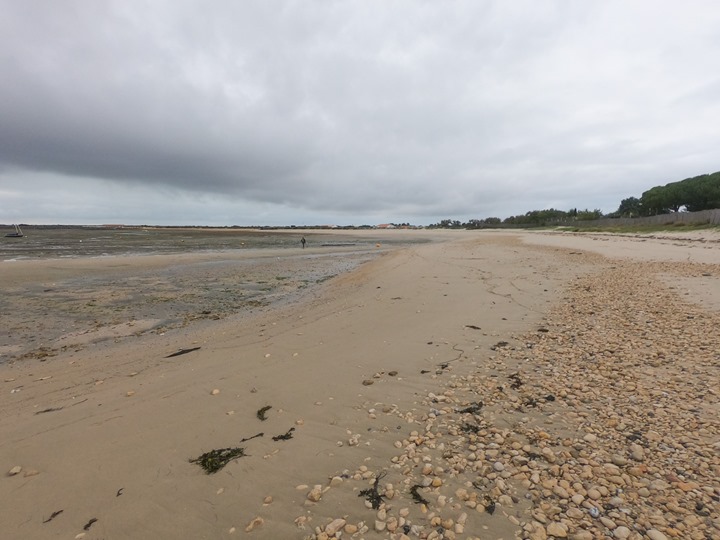 We also ran past some vineyards and even some duck hunters at one point.  Note the guns: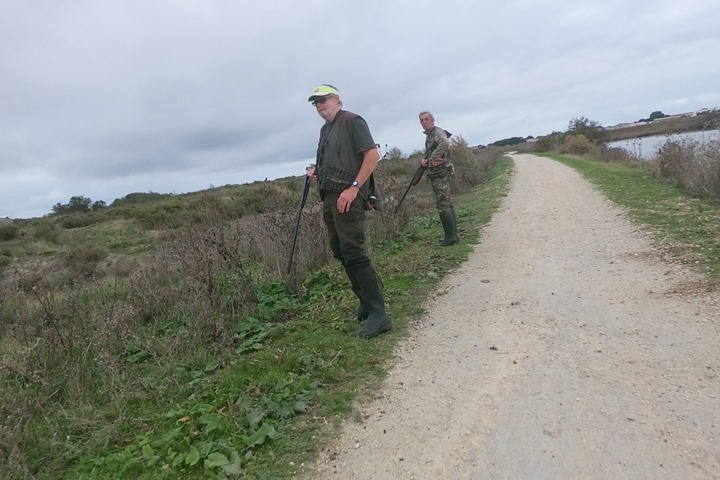 Thankfully they didn't mistake us for dinner, and we made it back roughly in the allotted time.
In case you're wondering, here's the DCR Analyzer comparison set.  Interestingly, the Apple Watch totally seemed to omit the first three minutes of both GPS and HR recording.  Which is totally bizarre.  It plotted the initial point, and then went to sleep or something for three minutes. Never seen that before.  Beyond that though, all three watches were fairly close on HR tracks as well as GPS tracks.
A few hours later, we jumped on the train and zoomed our way back to Paris.  This time, just one train.
With that – thanks for reading!