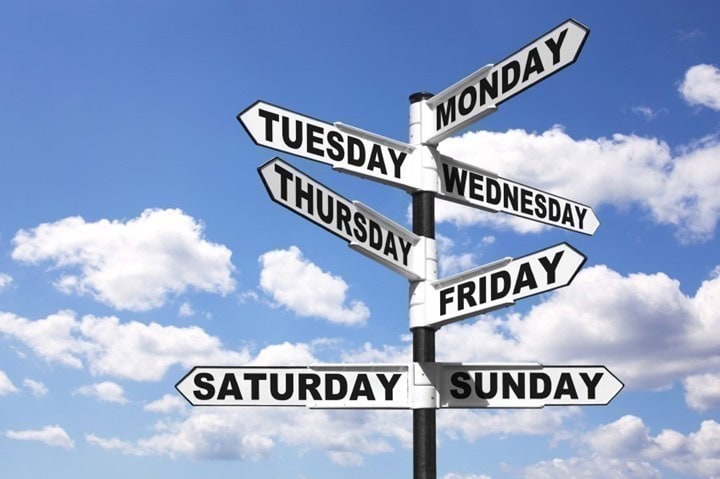 The Week in Review is a collection of both all the goodness I've written during the past week around the internet, as well as a small pile of links I found interesting – generally endurance sports related. I've often wondered what to do with all of the coolness that people write, and while I share a lot of it on Twitter and Facebook, this is a better forum for sending it on to y'all. Most times these different streams don't overlap, so be on the lookout at all these places for good stuff!
So with that, let's get into the action!
DCRainmaker.com posts in the past week:
Here's all the goodness that ended up on the main page of DCRainmaker.com this past week:
Monday: Week in Review–October 2nd, 2017
Monday: First Look: Minoura's New Kagura Smart Trainer
Wednesday: First Run: Garmin's New Running Power Capabilities
Thursday: My 2017 ANT+ Symposium Keynote Video
YouTube Videos I Published:
Here's some YouTube goodness that I published this past week, don't forget to subscribe!
Sports Tech Deals of Note:
Ok, just one deal actually that I know of:
Garmin VIRB 360 is $50 off [In-Depth Review here]
I suspect this is semi-related to GoPro's Fusion 360° action camera, which GoPro announced pricing on last week and announced pre-orders for shipping by the end of November in limited quantities.  GoPro is priced at $699, versus Garmin at $749 with the sale.  The challenge is these aren't really equal cameras.  From a pure software and spec standpoint, Garmin is superior, especially for data overlays and like.
Where GoPro *may* have an advantage is the stitching.  All we've seen is GoPro's own videos, and not 3rd party produced ones (most ones we've seen from partner organizations are still edited by GoPro), and thus I really want to see what it looks like without professional 'assistance'.  Their offset lenses could be really interesting for this and may do a better job of stitching, but again, I wanna see it for myself.  Also, keep in mind there won't be a GoPro capable mobile app for it till Q1 2018, only a desktop solution near-term.  That's not a show-stopper for most, since I wouldn't bother to edit 360° Garmin video on their mobile app anyway either, since the quality is so degraded compared to the desktop side.
Thus, why I think Garmin's semi-hedged gimme of $50 off is kinda appropriate for now.
Stuff that I found interesting around the interwebs:
Here's a not-so-small smattering of all the random things that I stumbled on while doing my civic duty to find the end of the Internet.
1) Another hidden motor found: I'm confused why some people don't think this is an issue.  It definitely is in the amateur ranks – it's just there isn't enough worldwide testing to catch it.  I'd love to see them whip out scanners (however one wants to define that) at Kona next weekend.  I think you'd probably catch a bunch of non-pro folks.
2) The Sony RX0 'Action Cam': Lacking anywhere else to put a comment on this, I've seen some questions on this cam.  First off, I'm as excited as anyone else when we see Sony do something in the action camera realm (despite how horrible the user interface is on their other action cams).  Their optics and quality are great.  And that's mostly true of the user sample footage I've seen on the RX0.  Except, here's the problem: By most definitions, it's a horrible 'action cam'.  See, the challenge is that it requires being hooked up to an external recording system for most of the frame rates you'd want to use in action these days.  Or at least, in action for the people wanting to buy a higher end camera system.  For example, yes, you can record 4K….but not in the camera.  Also – the 1,000FPS it does?  Not in the camera either, and even then, it's at a fugly ~480p (meaning, the same quality as that Paris Hilton video from yesteryore).  The top resolution it can record internally is 1080p60, which…is less than action cameras 4 years old.  Of course, it'll likely look prettier than those, but also at twice the price ($699).  Don't get me wrong, there's some interesting use cases for this camera.  For example, filming in a tight space where you can run the recording wire elsewhere.  Of course, with its 24mm lens, it's actually not that good for tight spaces either (too zoomed in, a GoPro in Linear/non-fisheye view is ~17mm).  But we'll ignore that and pretend it is.  I do think that down the road (i.e., Gen2) that we'll see them figure all this out.  At which point, yes, it'll be flippin' awesome.  Till then though, save your pennies.
3) Major League Baseball fines coach for Apple Watch last weekend: This follows as the second known incident related to this, though the first one was actually cheating (and using a Fitbit instead).  Assuming innocent, I can see how easy it would be to walk out onto the field and forgot you were wearing one.  Of course, these days with the red-dot version, it makes cheating a million times easier.
4) Xert gets a pretty big update: Good to see the company pushing forward on lots of new features.  They've now got a forecasting engine of sorts in their fitness planner.  Plus additional integration with Strava as well as their apps now support the Edge 1030 and Fenix 5.  Finally, they've got a Rest API for 3rd parties to leverage for both in and out access.  Hear that Training Peaks and Garmin? Logical concept, eh?  My previous review here.  Though, this type of update highlights why I hate doing software-focused reviews, they quickly become outdated.
5) Polar announces plans to shut off older watches/devices: Yes, I'm keenly aware of this.  I've been in touch with them and have essentially asked them to explain themselves in more detail.  They're promising more detail early this week.  In the meantime, I think it's a great example of why walled garden desktop agents are horrible – and I think it calls into serious question whether you should buy any device that you can't get the data off through other means if the web platform behind it dies.
6) Apparently there's a Rainmaker Pass: I don't believe I've summited it yet.
@dcrainmakerblog you are really famous all over the place, even in !!! pic.twitter.com/QdJf1CFaJ5

— Stéphane Lizeray (@slizeray) October 5, 2017
7) A 75 hour non-stop bike ride Strava file: I can't be the only one wondering what device he used to record this…
8) Recently Retired Pro Cyclist Andrew Talansky to race triathlon: Switching over to iron-distance  As always, will be interesting to see how this turns out.
Sports Technology Software/Firmware Updates This Week:
Each week I quickly highlight some of the new firmware, app, software and website service updates that I see go out. If you're a sports technology company and release an update – shoot me a quick note (just one-liners are perfect, or Tweet it at me is even better) and I'll make mention of it here. If I don't know about it, I won't be able to post about it. Sound good?  Oh – and if you want to get a head start on things, this page is a great resource for watching Garmin firmware updates.
Garmin Fenix 3/3HR/Tactix Brava BETA firmware Update: See, it's mostly not dead yet.
Garmin Vivosmart 3 firmware update: Bug fixes.
Garmin Vivoactive 3 firmware update: A large pile of bug fixes.
Wahoo ELEMNT & ELEMNT BOLT firmware update: More 3rd party platform support.
Wahoo SNAP V2 firmware update: An update that was supposed to be released in July to fix spin-down issues.