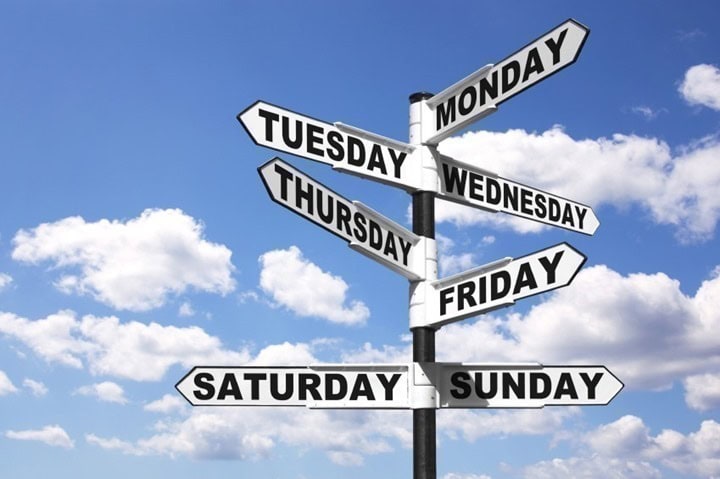 The Week in Review is a collection of both all the goodness I've written during the past week around the internet, as well as a small pile of links I found interesting – generally endurance sports related. I've often wondered what to do with all of the coolness that people write, and while I share a lot of it on Twitter and Facebook, this is a better forum for sending it on to y'all. Most times these different streams don't overlap, so be on the lookout at all these places for good stuff!
So with that, let's get into the action!
DCRainmaker.com posts in the past week:
Here's all the goodness that ended up on the main page of DCRainmaker.com this past week:
Sunday: Week in Review–September 24th, 2017
Monday: Fitbit Ionic GPS Smartwatch In-Depth Review
Tuesday: Hands-on: Suunto's new Spartan Sport Wrist HR Baro
Tuesday: Hands-on: Garmin's New Forerunner 30 Running GPS Watch
Wednesday: First Look: STAC's New Resistance Controllable Silent Trainer
Thursday: Garmin Vivofit Jr. 2: Everything you ever wanted to know
Friday: GoPro Hero6 Black In-Depth Review
Phew, finally, home! After 5 weeks of crazy for all the conventions/conferences, I got home this weekend and playing a bit of catchup still. Topics you'll see posts on in the coming days: Aero testing solutions, trainers, power meters, more trainers, more power meters, bike computers, running power meters, lots of GPS watches, and more.  Specifically: Minoura, Garmin, AeroLab, Notio, maybe some Apple, more Garmin, probably some Polar, maybe some Karoo, and probably some Kinomap. Plus more of course.  Hang tight while I clear out the pipes!
YouTube Videos I Published:
Here's some YouTube goodness that I published this past week, don't forget to subscribe!
Stuff that I found interesting around the interwebs:
Here's a not-so-small smattering of all the random things that I stumbled on while doing my civic duty to find the end of the Internet.
1) DCR on Triathlon Taren: Last week at Interbike I sat down with Triathlon Taren to discuss all sorts of 'best' products. Here's my thoughts:
2) Man shoots cyclists, only gets misdemeanor: Sigh. So much sigh. (via Neal Rodgers)
3) Bike Lane Attack Ads: Internet for the win. (via NorthDarling)
They wanted a bike lane attack ad…#yyccc #yegcc #yycbike #yegbike pic.twitter.com/QZ5nVnq45t

— North Darling (@NorthDarling) September 24, 2017
4) A Quark of a different type: No, not Quarq power meters, this one is with a 'K'.  It's actually a super-small GoPro roll stabilizer.  It keeps the camera level with the horizon, versus just being a stabilizer. Interesting.
5) Over-instrumented running: Aww…how cute, he ran with three HR sensors.

Nah, just kidding, go watch his talk that was published from the Quantified Self conference, cool stuff.
6) TomTom says they're not dead yet: While not exactly a ringing endorsement of their wearables health (since they mention cutbacks without really committing on futures), they did at least put out an investor statement on Friday.  Funny enough, I covered this very topic the day before on Thursday during my ANT+ Symposium keynote session…which was live-streamed (albeit a crappy livestream). (statement via Eli)
7) Fitbit could lead to negative impact on well-being? Hmm, I'm not sure what to think of this study. A large part of me falls into the camp of 'grandpa yells at lawn', in that yes, I do think it's important that a reality check occurs when children are obese/inactive in telling them that. Pretending they aren't doesn't help them anymore in life than giving them passing grades when they're failing. Sometimes life is hard. (via Get Indie Gaming)
8) I don't have any more items this week. Was too crazy busy to do proper Interweb surfing last week. Sorry y'all, I shall work to mindlessly surf more next week!
Sports Technology Software/Firmware Updates This Week:
Each week I quickly highlight some of the new firmware, app, software and website service updates that I see go out. If you're a sports technology company and release an update – shoot me a quick note (just one-liners are perfect, or Tweet it at me is even better) and I'll make mention of it here. If I don't know about it, I won't be able to post about it. Sound good?  Oh – and if you want to get a head start on things, this page is a great resource for watching Garmin firmware updates.
Garmin Fenix 5/5S/5X BETA Firmware Update: Lots of new functions and apps, plus some fixes.  This follows in line with adding in features from the Vivosmart series.
Garmin Vivomove HR Firmware Update: Unknown contents, unlisted.
GoPro Karma Drone Firmware Updates: Adds follow-me mode, GoPro Hero6 support, and new tilt-up capability.
GoPro Karma Gimbal/Grip Firmware Update: Adds GoPro Hero6 support.
TomTom Spark 3/Runner3/Adventurer Firmware Update: This adds in personalized workouts, which was announced back in September from the company as part of a pretty large firmware update.
—
Thanks for reading!