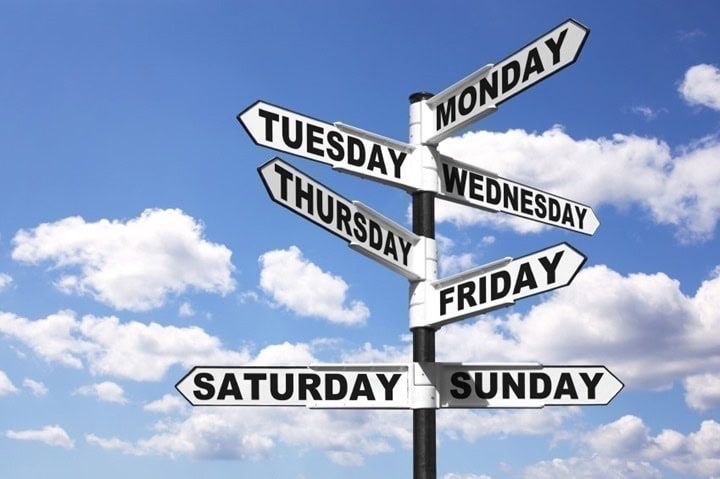 The Week in Review is a collection of both all the goodness I've written during the past week around the internet, as well as a small pile of links I found interesting – generally endurance sports related. I've often wondered what to do with all of the coolness that people write, and while I share a lot of it on Twitter and Facebook, this is a better forum for sending it on to y'all. Most times these different streams don't overlap, so be on the lookout at all these places for good stuff!
So with that, let's get into the action!
DCRainmaker.com posts in the past week:
Here's all the goodness that ended up on the main page of DCRainmaker.com this past week:
Sunday: Week in Review–September 17th, 2017
Monday: Garmin Vivosport In-Depth Review
Tuesday: WatTeam announces $259 power meter pricing, new models and more
Tuesday: Strava in Augmented Reality: Here's how it works
Wednesday: 5 Random Things I Did This Weekend in Amsterdam (and a big announcement!)
Wednesday: 4iiii Announces New Precision Podiiiium Power Meter Lineup
Thursday: TrainerRoad adds Garmin Cycling Dynamics support, plus upload to Garmin Connect
Thursday: Garmin rolls out 5.7K stitching support to VIRB 360, new HyperFrame director mode
Friday: Into Thin Air: Bkool's New 2017-2018 Trainer Lineup
I'm trying to get through as much Interbike backlog as possible (still have 3-5 more reasonably short posts), but this upcoming week will officially be the most deep with reviews and detailed ever in DCR history.  Apparently everyone wants to announce something on the same days.  So been a bit sidelined getting those items prepared!
YouTube Videos I Published:
Here's some YouTube goodness that I published this past week, don't forget to subscribe!
Stuff that I found interesting around the interwebs:
Here's a not-so-small smattering of all the random things that I stumbled on while doing my civic duty to find the end of the Internet.
1) Fitness Tech Company Settles with FTC for $1 Million: Interesting.  I think this model is still really compelling (stick vs carrot), and so I'd like to see something succeed.  Just not something that's doing 'bad stuff'.
2) These epic tri race videos will drain your wallet: Following in the footsteps of the always awaited Norseman Triathlon videos, this one from thorXtri will likely have the same effect:
ThorXtri 2017 – Extreme Triathlon from Oliver Scholz on Vimeo.
3) Red Sox Cheated With A Fitbit: I'd love to know more about the specifics of this.  The challenge with any non-cellular watch is that you'd still have to be within range of your cell phone to make this work.  Certainly that's possible between the dugout and 1st/3rd base, but it also gets really tricky if you're on the opposite baseline.  That's considerably pushing the distance limitations of the Bluetooth Smart stack in the Fitbit devices.
4) Triathlete Pro Jordan Rapp goes to work full time for Zwift: While non-triathletes might not know who Jordan Rapp is, many triathletes might.  What's interesting here is that this isn't just a sponsorship, but he's taking a legit position as a game designer.  Of course, most pro athletes eventually work within the sports industry in some way, but I thought this was notable and kinda interesting.
5) New research paper on fake reviews and crowd-turfing attacks: Pretty interesting.  It's also 'fun' to occasionally see the attempts of this in the comments section in the site.  The vast majority of brands I review don't engage in this, but occasionally newer companies will hire an outside PR firm that takes things too far.  As one who reads every comment on my reviews and YouTube/etc…, it's really easy to pick-out fake comment attempts.  The challenging part is actually more differentiating false-positives.  I find that usually just asking a few questions back stumbles most attempts.
6) 7 Great Hotels for Cyclists: Woah, some of these places have mechanics on staff.  Damn, my stay at the Hampton Inn tonight is definitely upstaged!
7) New Dynamic Home Point for DJI Spark/Mavic for sports active track: There's a new feature that somewhat eliminates the issue of hitting the 100m limitation when using a cell phone with Active Track (which is a follow-me mode).  This post explains it (down a ways, under 'Dynamic Home Point).  The feature is definitely an improvement, but I'm not clear why DJI didn't just set it to the controller's location instead (especially with a phone).  Since this could put it in all sorts of harm's way.  But if out in the desert or other area, then go forth! [Note: See my DJI Spark or Mavic reviews for more sports tracking type stuff.]
Sports Technology Software/Firmware Updates This Week:
Each week I quickly highlight some of the new firmware, app, software and website service updates that I see go out. If you're a sports technology company and release an update – shoot me a quick note (just one-liners are perfect, or Tweet it at me is even better) and I'll make mention of it here. If I don't know about it, I won't be able to post about it. Sound good?  Oh – and if you want to get a head start on things, this page is a great resource for watching Garmin firmware updates.
Garmin Fenix 5/5S/5X Firmware Update: This is a massive update, delivering many new features like Rep Counting, All-Day Stress and Breathing Timers, plus tons of smaller items too.  These are largely features that Garmin has introduced on their Vivo lineup this year.  Plus of course a pile of bug fixes.
Garmin Forerunner 935 Firmware Update: Same as Fenix 5.
Garmin Vivosmart HR Firmware Update: Bug fixes.
—
With that – thanks for reading!