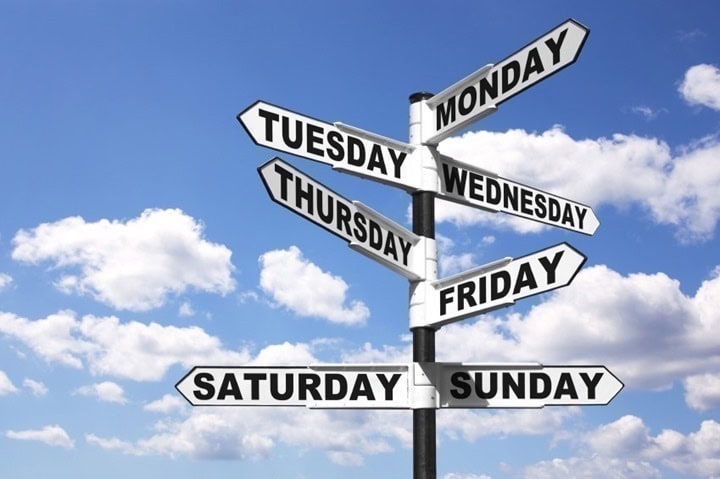 The Week in Review is a collection of both all the goodness I've written during the past week around the internet, as well as a small pile of links I found interesting – generally endurance sports related. I've often wondered what to do with all of the coolness that people write, and while I share a lot of it on Twitter and Facebook, this is a better forum for sending it on to y'all. Most times these different streams don't overlap, so be on the lookout at all these places for good stuff!
So with that, let's get into the action!
DCRainmaker.com posts in the past week:
Here's all the goodness that ended up on the main page of DCRainmaker.com this past week:
Sunday: An awesome ride in the Swiss Alps
Monday: Elite Direto Trainer In-Depth Review
Monday: Quick Tour: The 2017 DCR Eurobike RV
Tuesday: Favero Assioma Power Meter In-Depth Review
Tuesday: Initial Thoughts: Apple Watch Series 3 with cellular connectivity
Thursday: Power Meter Pedal Shootout: Vector 3 vs PowerTap P1 vs Assioma
Sports Tech Deals:
Not much in the way of deals right now.  The DJI Mavic one is interesting though, for those looking for one of my favorite drones out there!  Saves about $125 for the bundle.  Else, I think we'll have to wait till November for Black Friday/Holiday deals.
YouTube Videos I Published:
Here's some YouTube goodness that I published this past week, don't forget to subscribe!
Stuff that I found interesting around the interwebs:
Here's a not-so-small smattering of all the random things that I stumbled on while doing my civic duty to find the end of the Internet.
(Note: Since the Week in Review took an August vacation like most French people, there's a few items saved up here from the past month that were interesting to me.)
1) Paris takes 2024 Olympics: Oh, and LA got 2028.  But obviously, I mostly care about the Paris one.

2) A shift in action cam imagery chips: While they still make great imagery sensors, it used to be that even the cheapest of action cameras used them just like a higher end GoPro.  So in many ways the image quality would be identical (save some minor GoPro exclusives), but now as companies start to diversify here, we might actually see legit differences in quality going forward…for better or worse. (via Tyler R.).
3) AETNA in talks for Apple Watch deal: This is interesting in that it's a major health insurance provider (23 million people) looking to arm people with either free or heavily discounted Apple Watches in hopes of increasing health levels.  Note, a cynic would assume that AETNA could use it to price premiums, but there's no evidence they'd have any access to the data.  Rather, it's far more likely they're wanting to do what most other corporate wellness programs are doing and simply encourage people to be active, which in turn lowers claim costs.
4) How Sigma Sport uses Google Analytics: Coming from the tech world, I saw case studies and white papers all the time.  But it was interesting to see a sports tech company publish a case study on how they use Google Analytics.
5) Gwen Jorgensen's Rio 2016 race file: Kinda neat to see this, albeit a year later.  It's from her gold medal in triathlon.
6) Google Maps rolled out elevation feature for walking: Kinda nifty. Obviously, various 3rd party sites have had this for years, but that was mostly for either workout planning or post-workout.  This is just handy for quick trips around town (if your town isn't flat).
7) More TomTom leaving wearables rumors: The Google Translate game isn't super strong on this one, but I think this is mostly a re-hash of earlier summer stuff alongside some speculation.  Given TomTom just announced a slew of new wearable features two weeks ago.  During my conference call with them at the time, they talked pretty extensively about remaining committed to the category.  So we'll see, but until something changes they generally represent the best value out there for a GPS smart watch with optical HR and music.
8) It probably won't kill you: That's what the latest study finds about consumer drones bonking you on the head.  And this was actually done with a relatively large drone by 2017 standards.  Still, I wouldn't exactly go trying to eat one as a snack.  Especially if you're eyeing one of the blades.
Sports Technology Software/Firmware Updates This Week:
Each week I quickly highlight some of the new firmware, app, software and website service updates that I see go out. If you're a sports technology company and release an update – shoot me a quick note (just one-liners are perfect, or Tweet it at me is even better) and I'll make mention of it here. If I don't know about it, I won't be able to post about it. Sound good?  Oh – and if you want to get a head start on things, this page is a great resource for watching Garmin firmware updates.
Garmin Fenix 5/5S/5X BETA firmware update (+ Chronos earlier): Major boatload of new features here in 5.84 (5.83 was a quick fix of an issue).  This includes things like the All-Day Stress functionality and Rep Counting, plus many more items.
Garmin VIRB Edit Update: Minor bug-fix update.
TomTom Adventurer/Spark 3/Runner 3 Firmware update: Another major update – this one adding in Fitness Age, Automatic pausing, better syncing of alerts, and more.
Polar M600 Android Wear Firmware Update: Moderately important update to fix optical HR issues that may have been introduced in the last update.
—
With that – thanks for reading all!