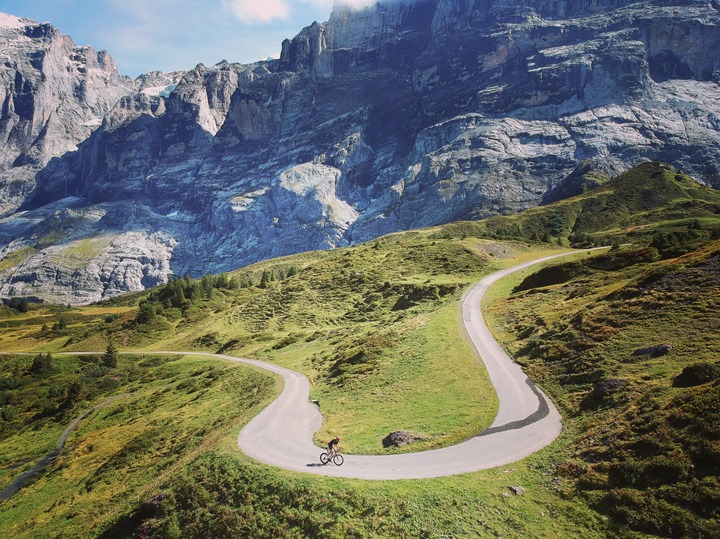 It's been a while since I've written about a random ride in an epic spot.  But in years past in the deserts of Jordan, or the coast of South Africa, or the Pyrenees, I've been lucky to sneak in some amazing rides.  And this past week, while working my way back home from Eurobike, I set aside a few hours (ok, a lot of hours) for a climb up the majestic Grosse Scheidegg in Switzerland.  All of which resulted in the photo I took of myself above.
What's funny is that I hadn't planned that to be the route that day.  However, a DCR reader reached out to me via Twitter after I posted my run around a nearby lake and suggested I tackle Grosse Scheidegg the next day. Given the weather looked promising I plotted out a course and set my plans in motion.  My initial plan was about 60 miles (96KM) and made a giant-ass loop from my campground.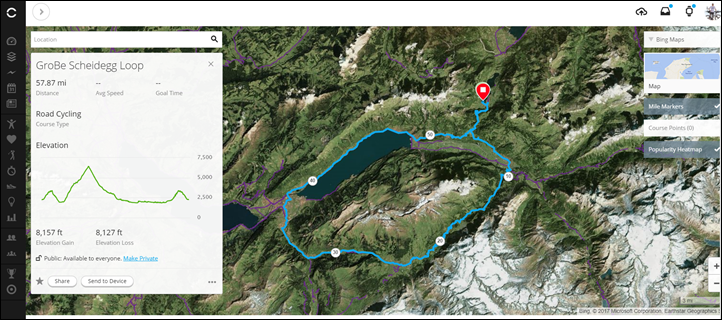 I generally prefer loops, partially because I get unique scenery the entire time, and partly just because I think loops look prettier on Strava.  Don't judge.
In any case, my ride started off immediately with a cool ~1,300ft (400m) climb to get over the first mountain pass.  No better way to get the juices flowing than 6-10% grade immediately.
From there I descended down into the valley for a couple miles of flats.  Maybe 8-10 minutes worth at most.  Just enough to feel good about yourself and your paces before you hit the wall.
In following the Edge 1030 after the flats, it told me to turn on some random little 1.5 lane road.  Which was exactly what I wanted: No traffic.  And within moments I was straight into 8-12% climbs.  For a long…long…long…time.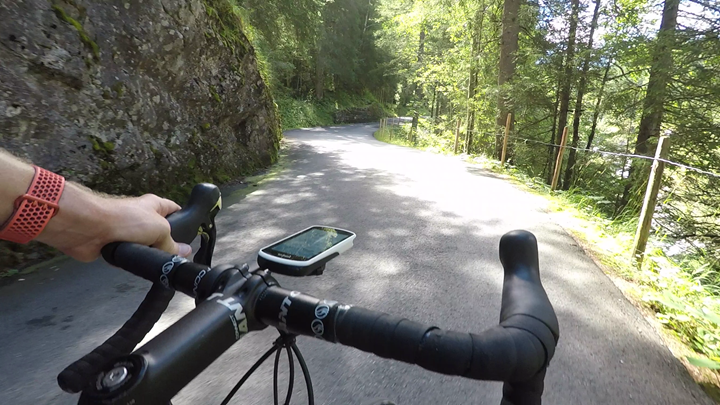 I actually almost turned around at one point, because the road briefly changed to gravel.  Having played the gravel game before on other climbs in the Alps; usually gravel is a precursor to rough dirt track, which in turn is a precursor to no track at all.  Said differently: On a road bike, it often ends in the death of a good climb.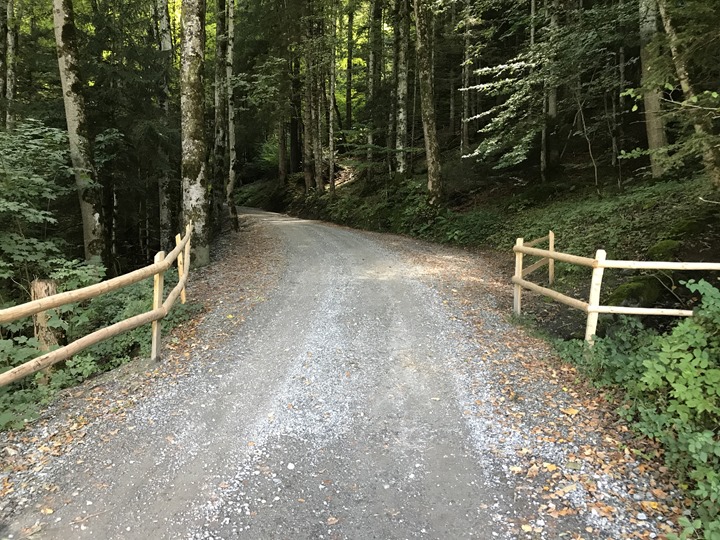 But thankfully after a few hundred meters the asphalt resumed.  No worries, the incline never decreased, it sucked all the way up.
Though, there was a mile or two where the incline briefly paused as you wandered through a stunning valley.  I took a moment to take a photo of myself: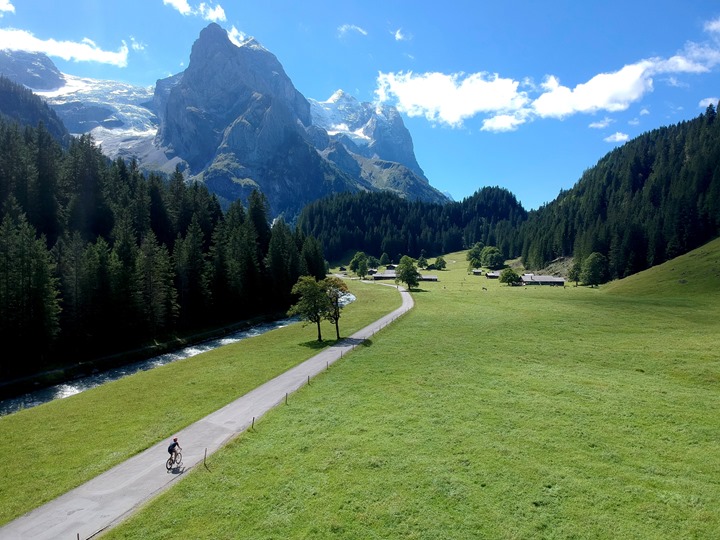 I also took some of a few DCR readers that paused to say Hi.  They were from the Seattle area as well and were on a multi-week cycling trip in the region.  We ended up climbing the majority of the way up together on and off.  Great guys!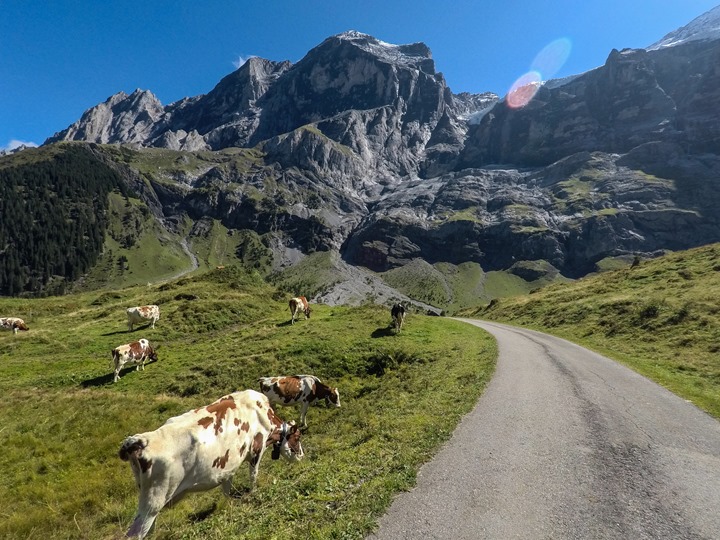 Speaking of that climb, once you left this small valley, it was up, up, up!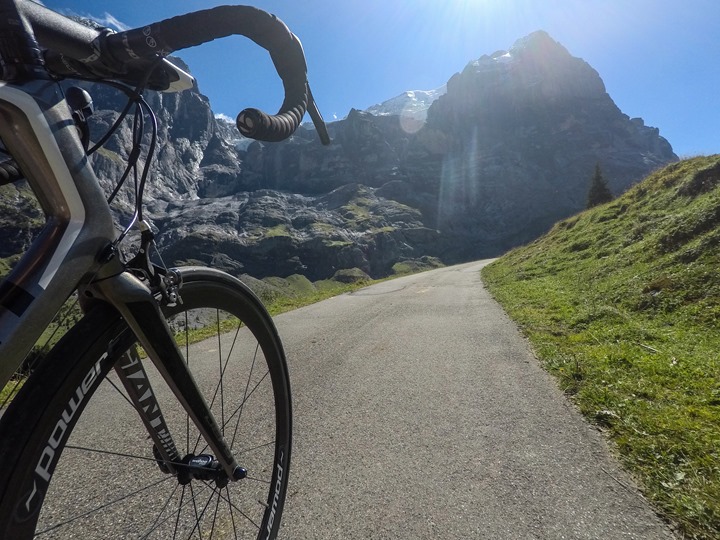 Of course, probably my most favorite photo I've taken while cycling I did here on this section: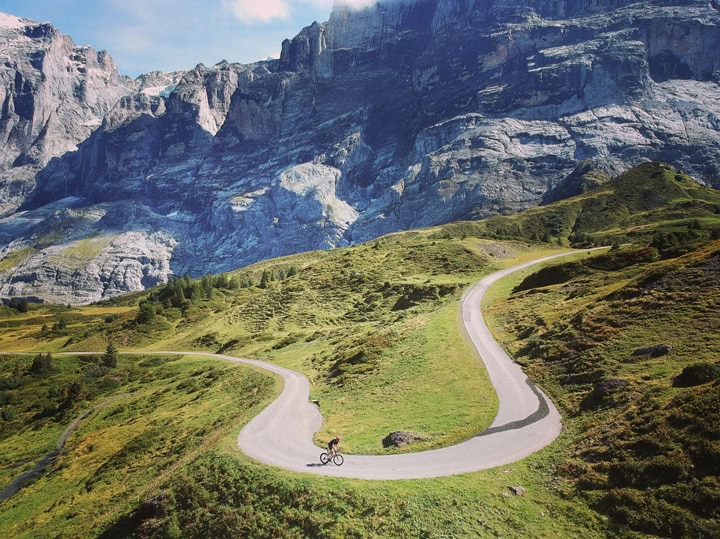 A lot of folks have asked how I took it.  The first thing to know is that I actually did it on the way back down, not the way up.  In general, I don't like stopping to take photos during ascents (or most other training endeavors).  I prefer to just keep going and make it work.  So instead on the way up, I was mentally scouting locations for it.  There were two specific turns like this that had epic backgrounds.  This one seemed to have just the right amount of road fading off into the distance on the left.
I then launched the DJI Spark drone (full review here for sport usage).  That drone fit in my back jersey pocket, and I just used my phone to control it (so basically, just the usual $499 base package, though that's even on sale right now):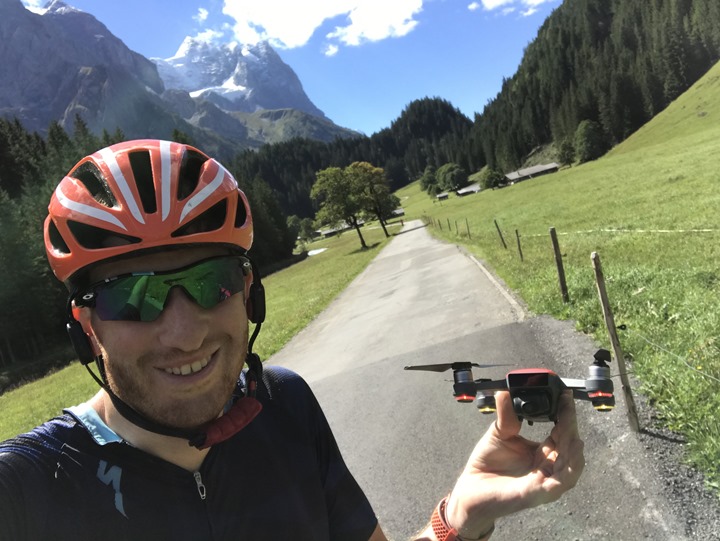 Now while you could theoretically use DJI's Active Track technology to maybe make this work, I instead wanted a very specific shot with everything perfectly framed and the road turn as the center point.  So I used the timer function on the drone to just take a photo every 2 seconds (the lowest you can set it).  Then from there, I simply rode that corner three times, taking maybe 30 seconds each.  Here's a pile of all the photos it took:
The photo I ended up using was actually from the first of the three passes.  If I could have set the timer to 1-second intervals, I'd likely only have ridden it once or twice.
And that was that!  The photos automatically transfer to my phone as they are taken, but I did spend a second to transfer the high-resolution version when I got back.  A quick pass through Instagram and I was done:
Back to the ride though before we got distracted, we were ascending up to the top of the pass, and upon reaching that the views were pretty solid: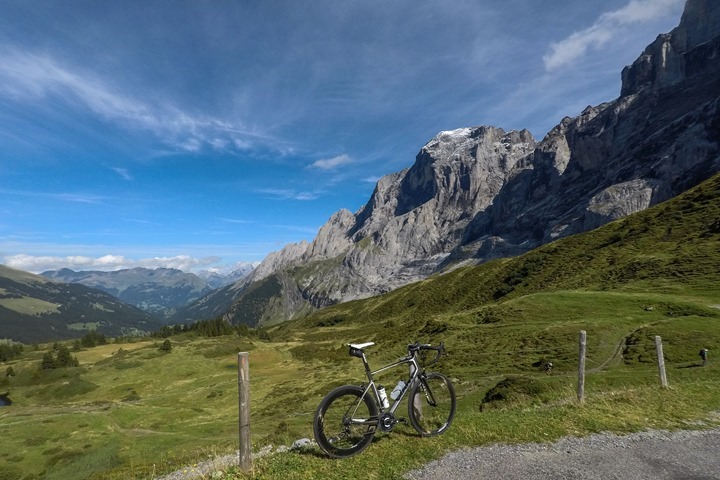 I was mostly using my iPhone or GoPro Hero5 Black for photos.  I didn't bother to take the drone out at the top – just too many people milling around.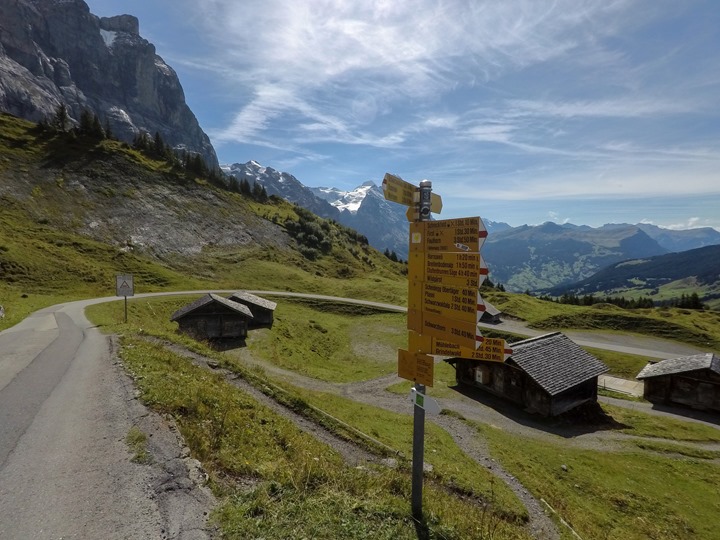 Oh, and I had a beer with the guys from Seattle.  Because…why not?  I was in no hurry.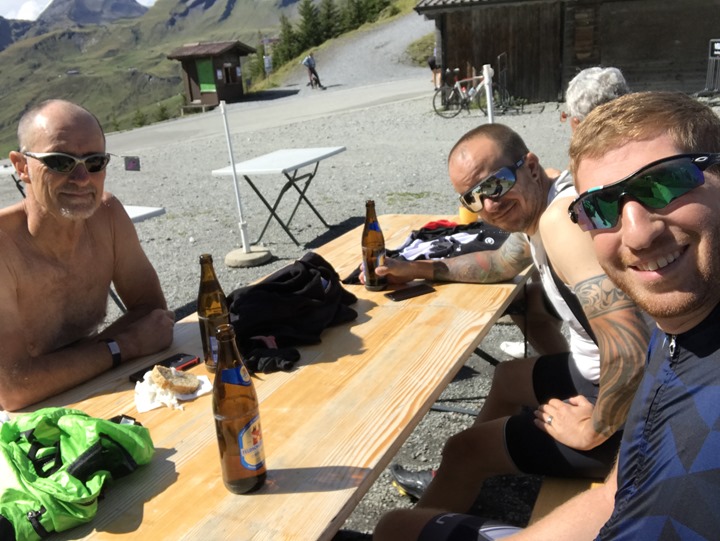 Thanks guys!  And enjoy the rest of your trip!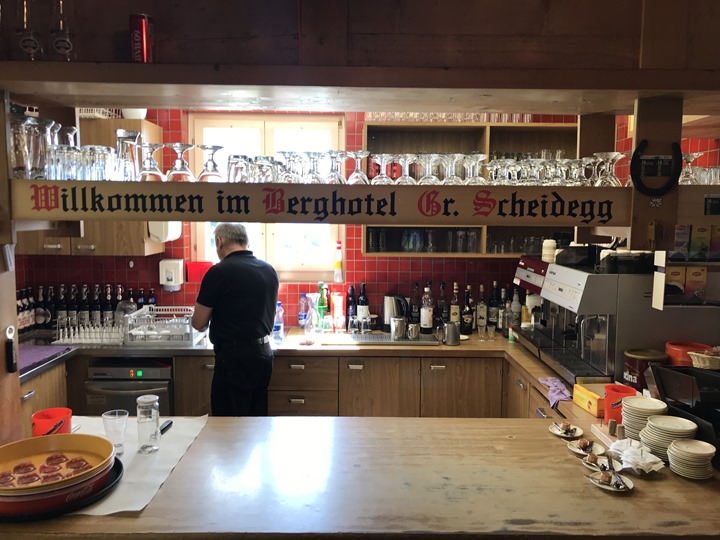 After that, I headed down the mountain.  I had planned to do a loop, but that was basically 40 more miles of descending and flats, plus a solid 1,300ft/400m ascent I had to do either way.  And I still wanted to get back in time to swim or do some other filming.  So I ended up just coming back the way I came up.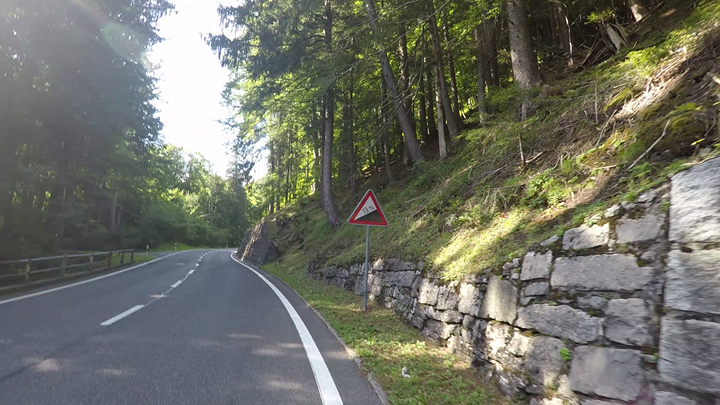 I finished up the ride in a touch over 5 hours, albeit inclusive of the beer stop.  I usually leave my Garmins rolling so I can capture power data across all devices exactly the same.  Strava cuts out the stopped time anyway.
Oh, and yes, I technically got a swim in: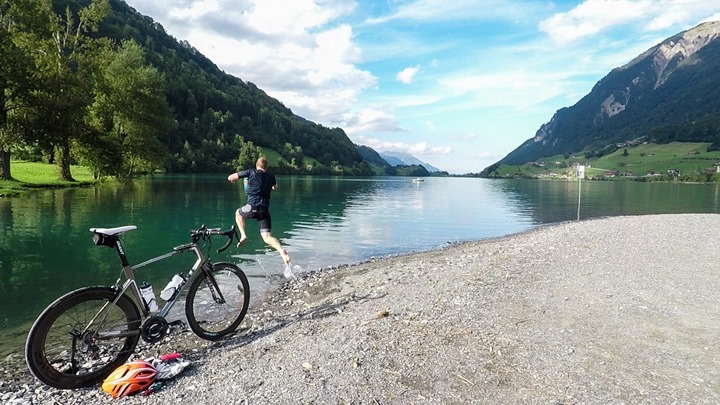 Random Trivia: The bike actually fell in the water just before I went to jump in. Figures.
In any case – for those curious, I put together this bit of video on the ride.  It started off as a tutorial on how the navigation and climbing portions worked on the Edge 1030 in the Alps, but I also dive into all the gear I used and some of the thinking behind it.  It's a bit different than my normal product-specific tech videos, and almost a bit more like a podcast might be if done while climbing up a mountain at 13%.
With that – thanks for reading!  Got a week of reviews and other backlogged stuff stacked up!