After my Ukrainian foray ended early Friday morning (a painful 5:55AM to be exact), I caught a flight to Frankfurt and then onto Zurich, touching down late-morning.  From there I'd drive 75 minutes into the alps where I was headed to one of the few ski areas already open for the season: Titlis.  Situated above the town of Engelberg, it opened up some time ago, but had an expanded opening on Saturday.
My main (and really singular) purpose for going here was to get a bunch of time with a slew of action cams for upcoming reviews.  I was specifically interested in both cold weather performance, as well as winter-sport specific performance (skiing).  I had a shot list not unlike any other movie set.  The only difference is mine would generally be less exciting.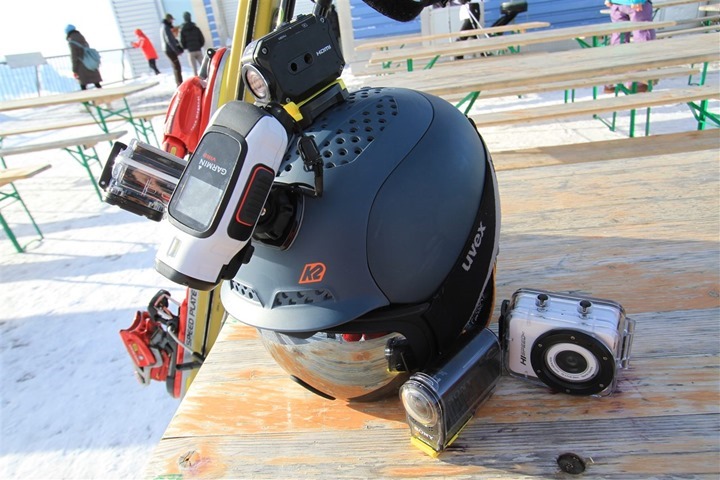 (For those that are curious, no, this particular configuration of three cams means the JVC cam would be blocked.  But I did dual-shots for a number of scenarios.  Also, I actually had a few VIRB's with me.)
By time I got all situated and ready to go it was roughly lunchtime on Friday, but still leaving me almost four hours of skiing.  Not too shabby!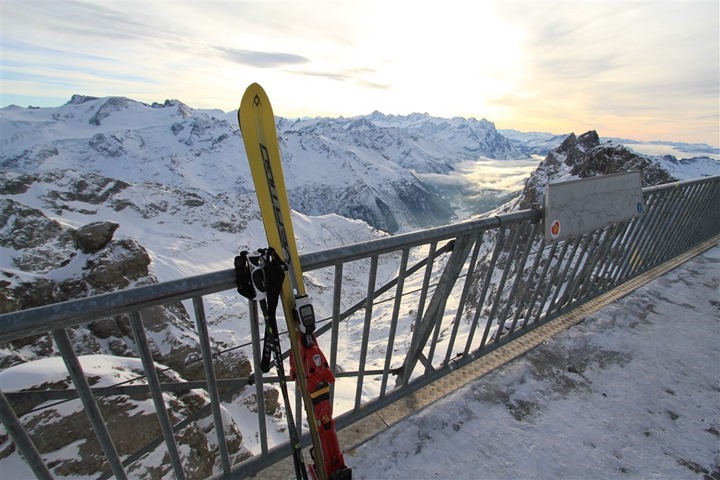 The mountain only has a handful of lifts, but they cover quite a bit of vertical terrain.  The base is at about 3,000ft, whereas the top is at about 10,000ft.  It takes one gondola and two additional trams to get there.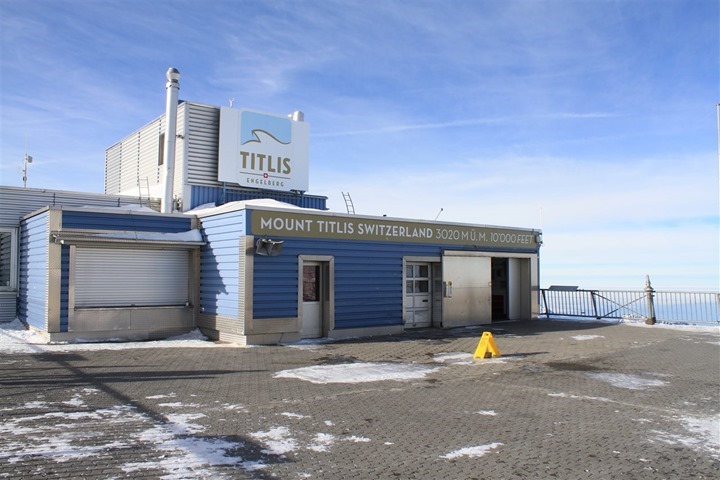 In fact, one of the trams the floor actually spins 360* as you go from top to bottom (or, back down again I suppose).  Kinda crazy.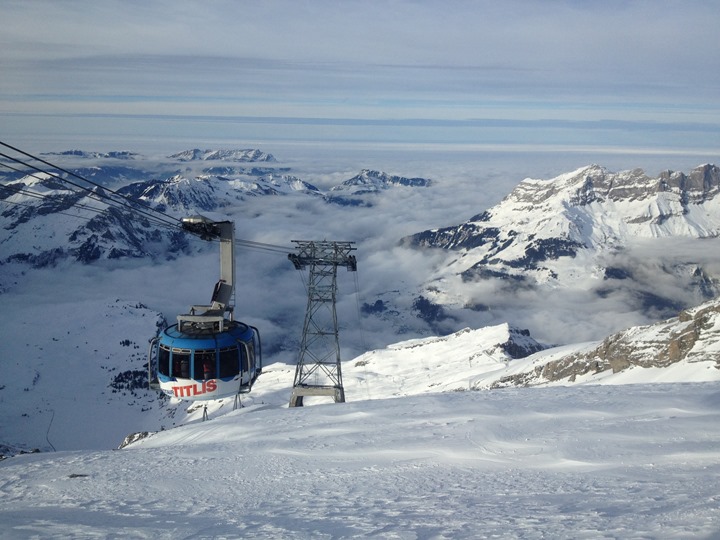 Speaking of crazy, at the top, there's this thing called the 'Ice walk'.  Which, is basically what happens when ski resort planners get bored and decide to build a sketchy swaying bridge over a gigantic cliff between two rock ledges.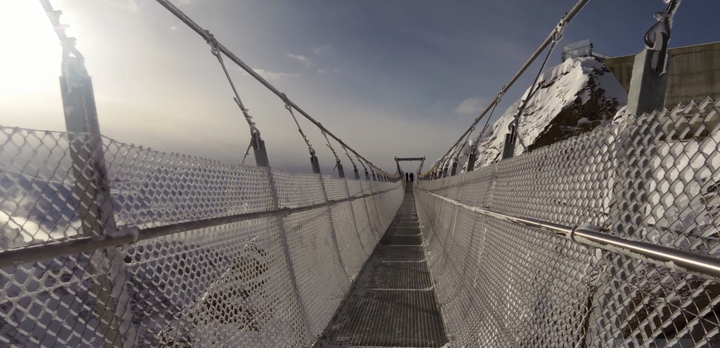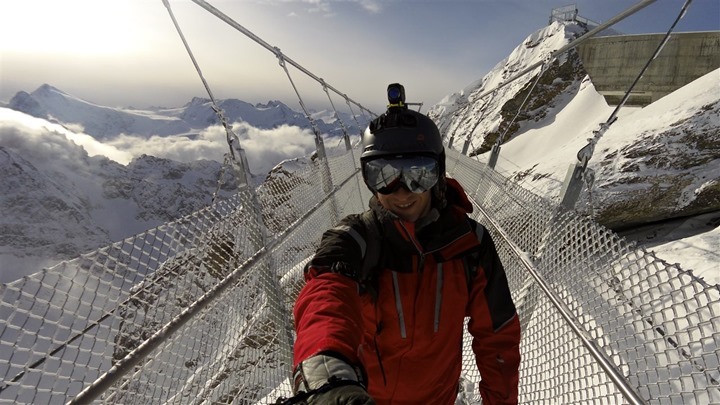 Anyway, as for the skiing – it was good, especially so in the afternoon on Saturday once the clouds lifted and allowed you to actually ski the 6" or so of new powder that had fallen during the night.  Prior to the clouds lifting, my view was just a white wall of nothingness.  In general, whereby my only goal was to not ski off a multi-thousand foot cliff.
But, once they lifted, it was more like this: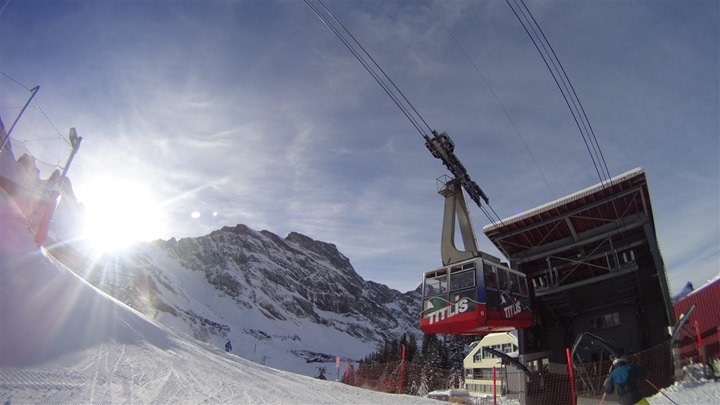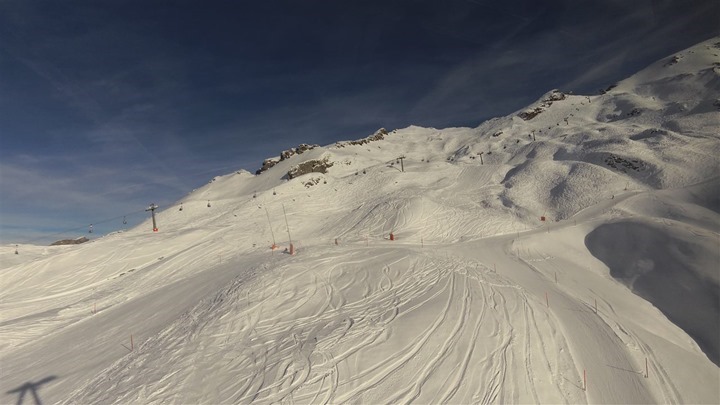 My action cam testing went well, and I got the vast majority of the shots as I planned.  Some of the things didn't quite cooperate (like, the tree skiing area wasn't open).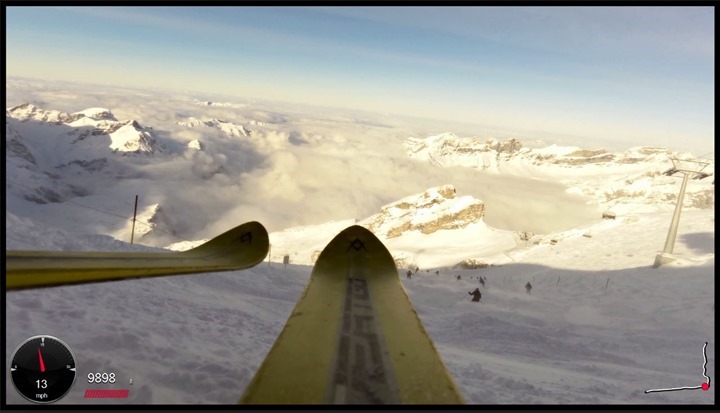 Saturday evening I caught the high speed TGV train back home to Paris.  It takes pretty much four hours on the dot, plus the 75 minute drive out of the mountains.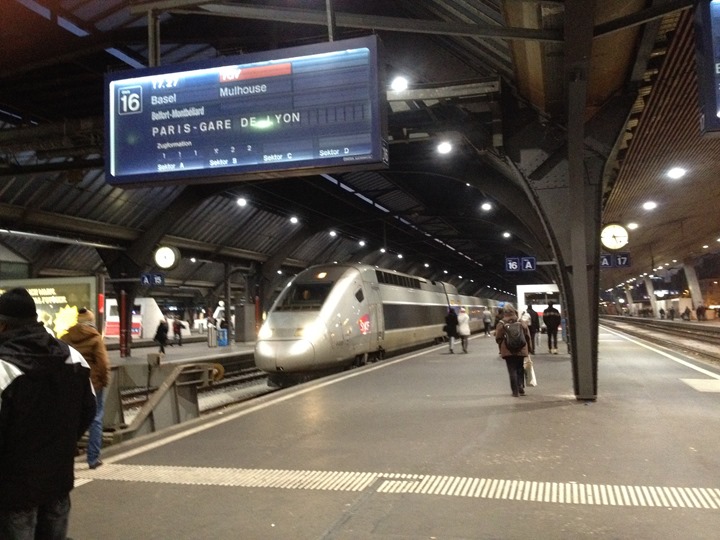 Sunday was a beautiful day in Paris.  No wind, no rain, and mostly sunny.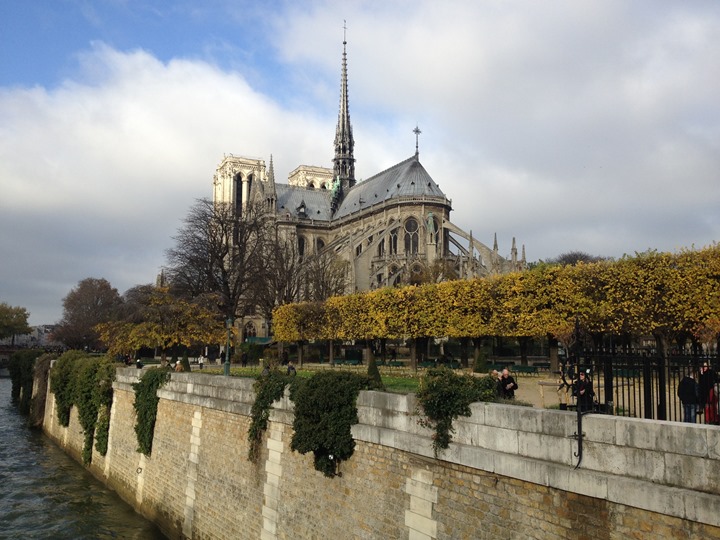 We did a bit of wandering and walking around mid-day.  I was happy to find that the street along the Seine remained closed for the day.  Once it gets into winter-weather, whether or not they actually close the street on Sundays remains a bit mysterious.  They did, thankfully.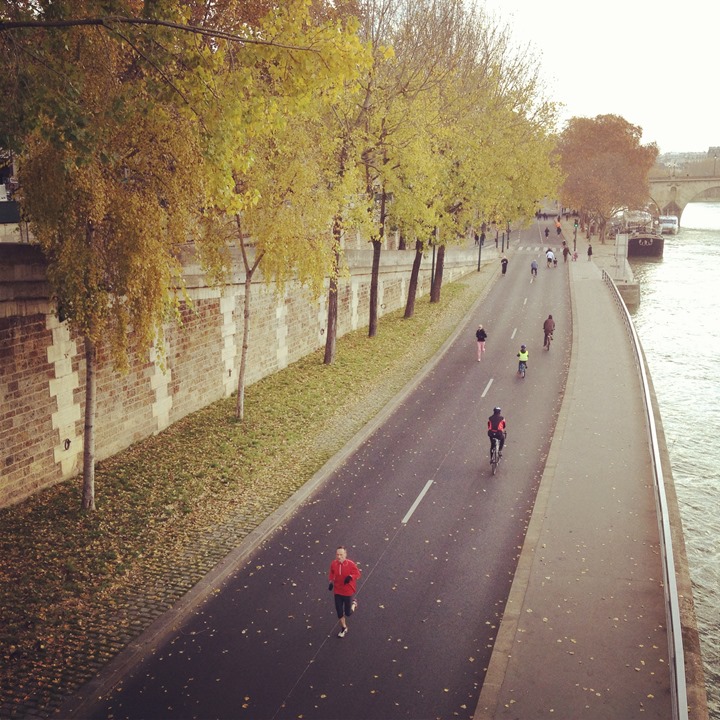 Along my run, I saw the usual protest/demonstration.  This one appeared to be some sort of anti-capitalism demonstration.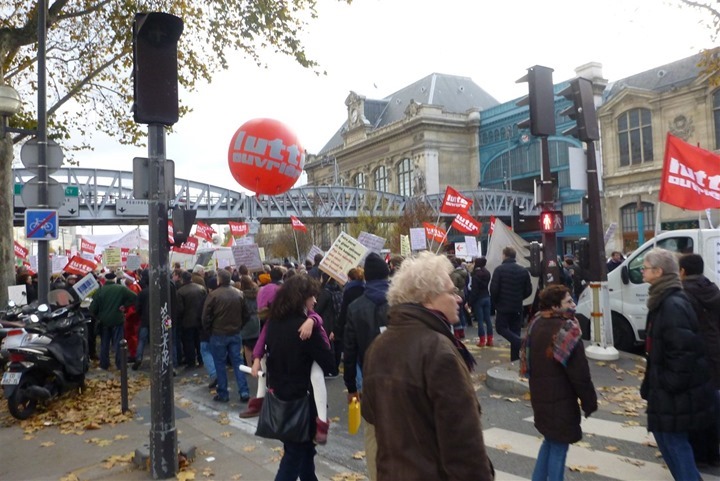 But you know what's the best part of demonstrations?  Wide open and closed streets ancillary to run down!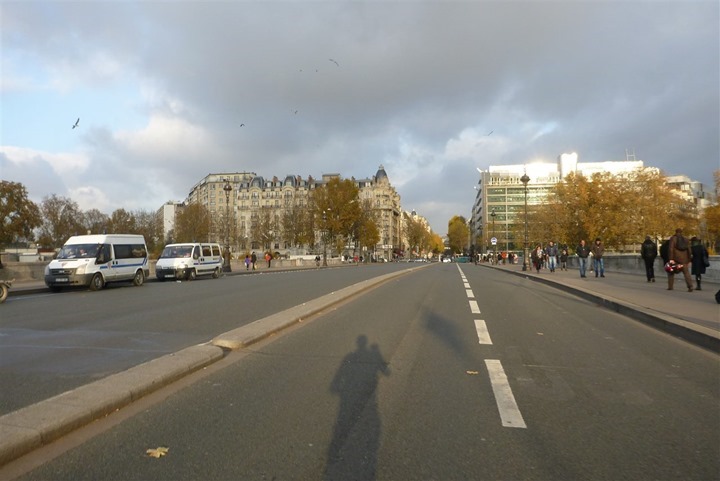 Meanwhile, while running back along the river, this boat got stuck.  He made it through the first bridge (to the right), but the water is too high, and he's stuck unable to go through the next bridge.  The last week or so most of the boats in front of the house have also been unable to go under the bridges.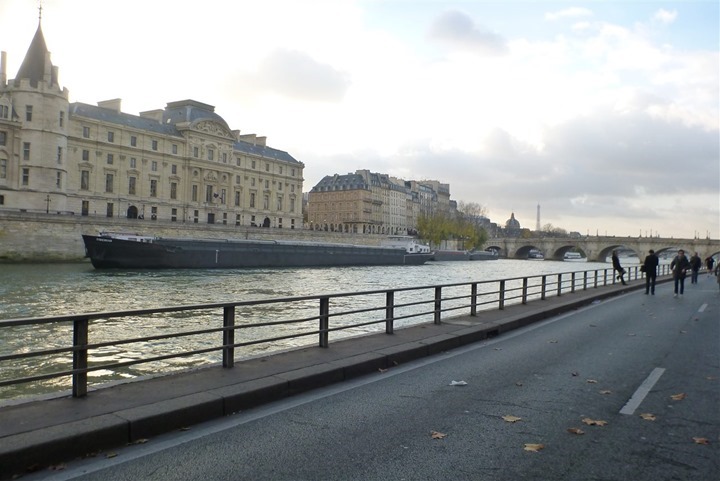 Back at the church, they're finally deconstructing the stands that have been up a year, and in its place adding in a gigantic Christmas tree.  Double-woot!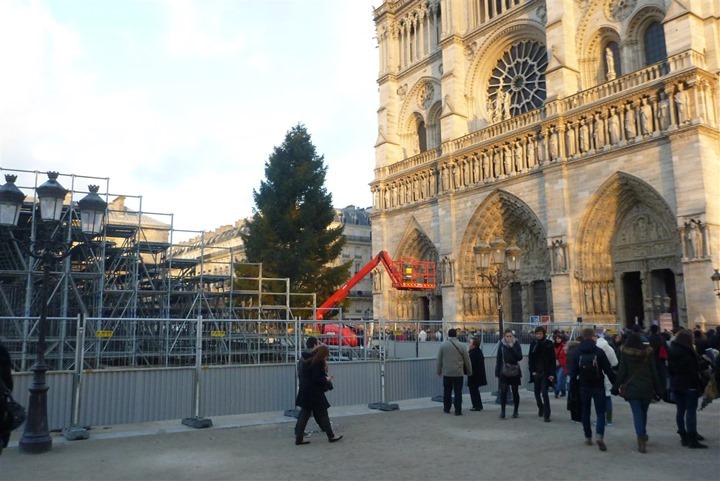 Last but not least, about 3/4ths of the way through my run, I realized that I forgot to change into my running socks from dress socks.  Doh!  Anyway, thought I'd share.
With that, my weekend is complete!  Polar Loop review coming up on Tuesday, and Wednesday, it's off to Brazil (Rio and Sao Paulo).  I'll be in Rio for the weekend, if anyone is interested…
Thanks for reading!