First off, this post is a bit delayed about a week…or two.  Sorry about that!  But I know many of you enjoy the non-tech stuff, so here's a look at the 2nd weekend I had in Switzerland.  For this one though, The Girl joined me and we brought Lucy along.  We headed into the Swiss Alps for one last weekend with the rental RV.  Oh, and for those wanting some tech stuff?  Don't worry…it's mixed in here too!
1) A Lakeside Interlaken Interlude:
After picking up The Girl and Lucy in front of the Zurich train station, we headed into the mountains to Interlaken.  We probably would have gone all the way to our next stop, had we known how close we really were that evening, but this lake-side location worked out great.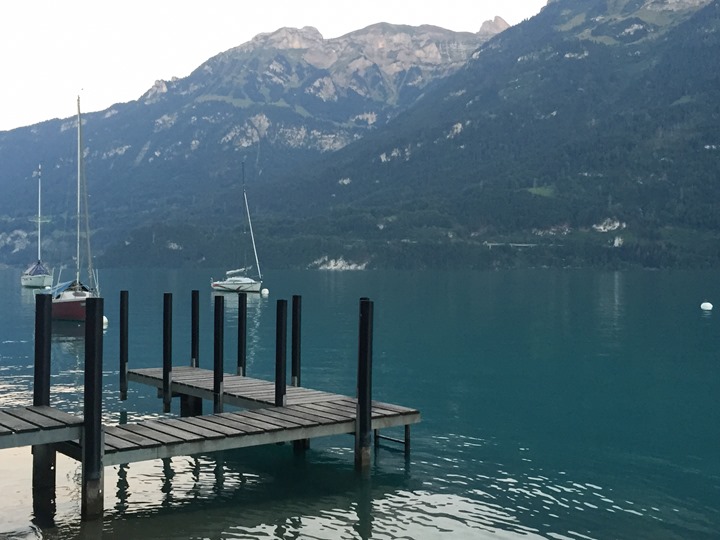 The waters were crystal clear, and while a bit chilly – they weren't too cold to get in.  Plenty of people were swimming around.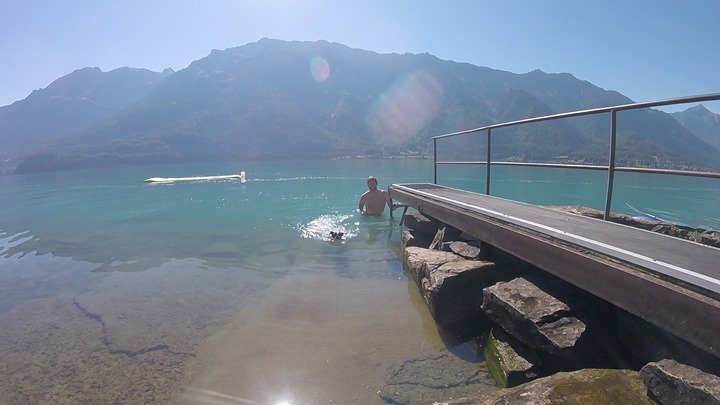 And even Lucy was enjoying the action: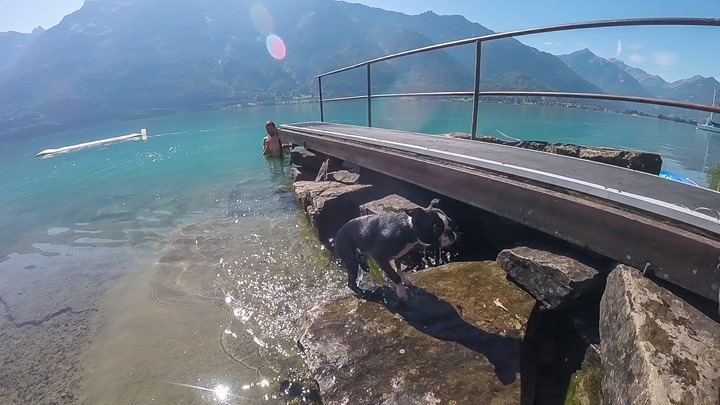 And by enjoying, I mean likely swearing inside her little head about us taking her swimming…repeatedly.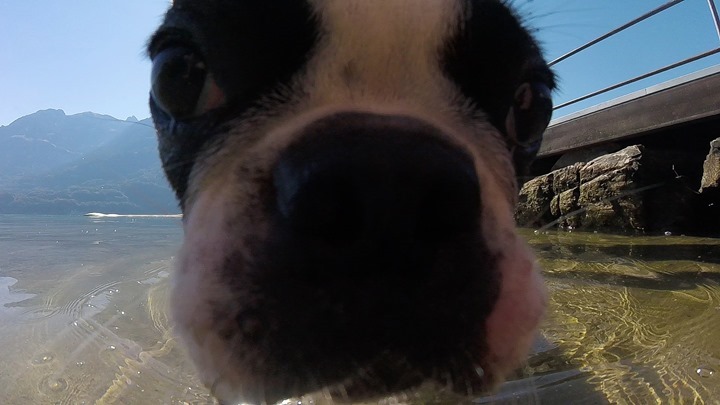 We didn't stay too long here though, just the night, as our real goal was heading a short distance away.
2) Moving to a new spot
So we left our lakeside locale behind and headed into the mountains towards Jungfrau.  There were a few different options to stay, but one campground had a slew of ratings on the interwebs, so we just hit the Easy Button and parked it there.  Turns out, this was also the start line of a half-marathon race that climbs up towards the top of the mountain that'd we would eventually hike around as well.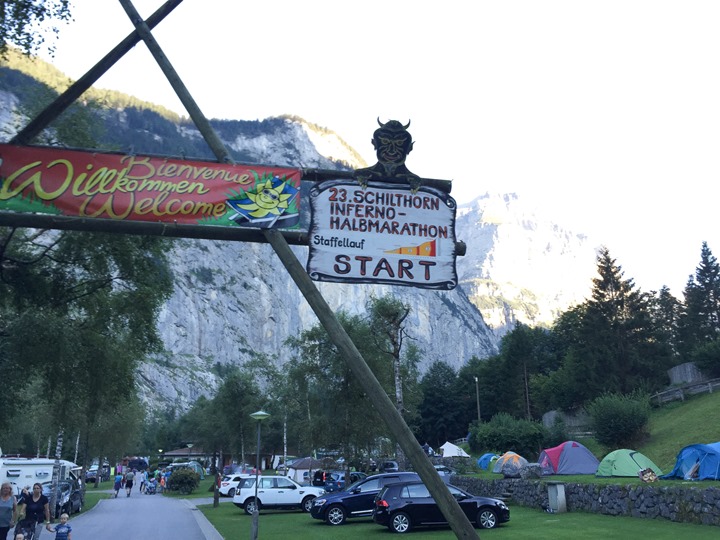 The spot turned out great, because it was only about a 1KM walk to the trailheads, as well as the train station.  There were also tons of places to wander around the valley floor.  Furthermore, just looking up and around was stunning.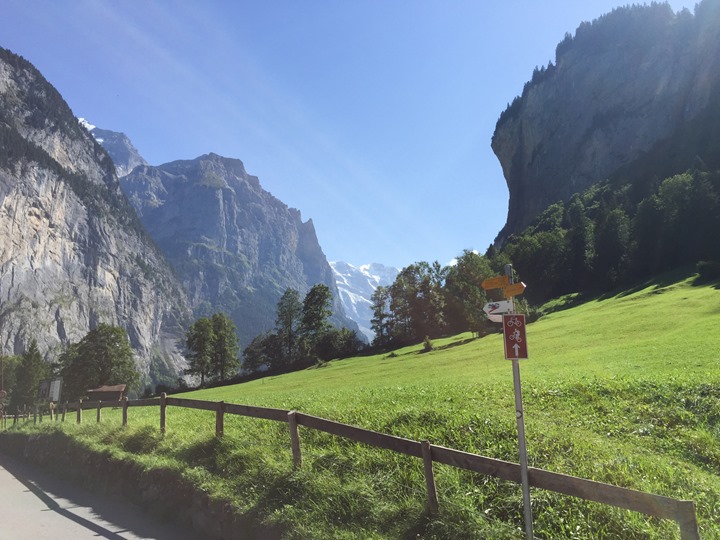 Given we were in a valley with both sides mostly ascending thousands of feet straight up, it reasoned that any hike we did was going to be…tiring.
3) Hiking: Straight up
After getting the RV all situated we headed out on the trails.  The most obvious one we found started that 1KM away from the campground and simply ascended the mountain at pretty steep grades.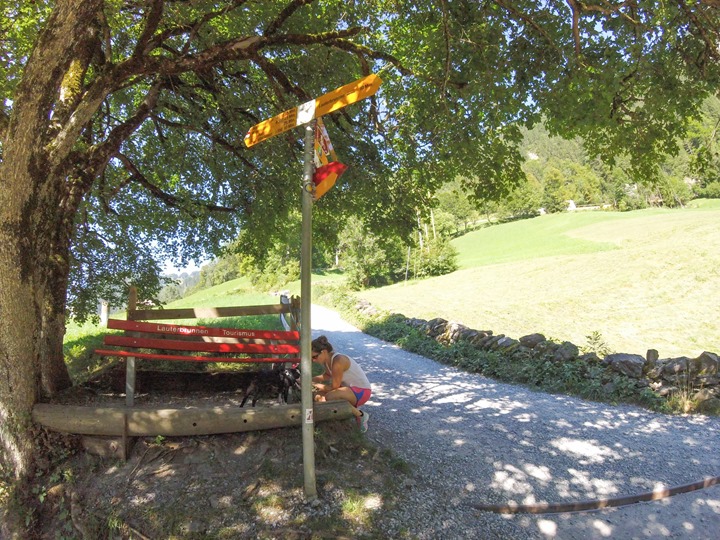 It was etched into the side of a slim tree-filled section, whereas the rest of that side of the mountain was essentially just cliff walls.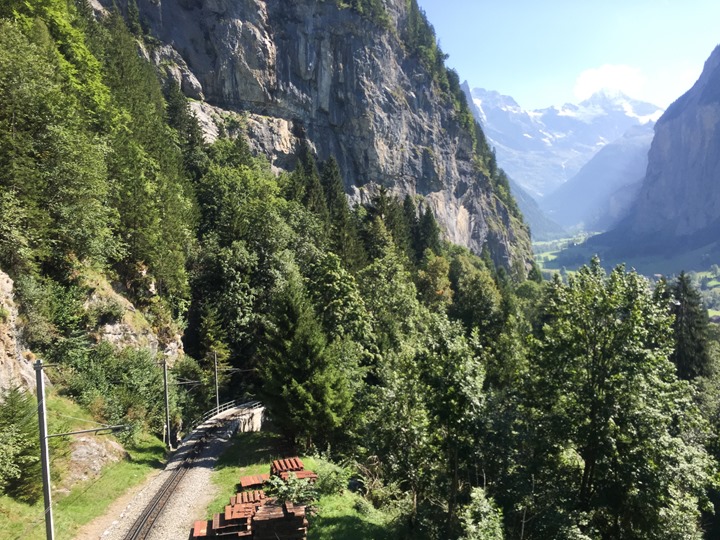 Of course, when you're doing constant switch-backs up what should have been a cliff, it's pretty darn steep:

No worries, Lucy took it like a champ:
The views back across the valley were pretty impressive.  As were the occasional mountain-climbing train/tram that slithered back and forth across much of the same terrain.
We'd hit up a small town, some 1,600ft above where we started (yet really only 2.25mi in length for that section).  We enjoyed a small picnic and watched the trains go in and out of the station.  All of these trains were basically just short-haul specifically designed for mountain climbing.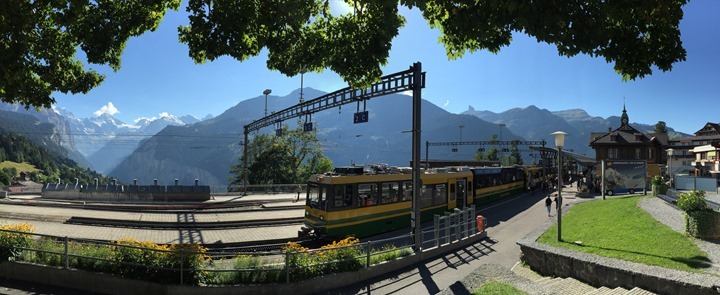 After which we headed on back down – running occasionally.  Lucy seemed to enjoy the running down a bit more than the climb up.  Though, by dinner-time, this was her asleep and exhausted: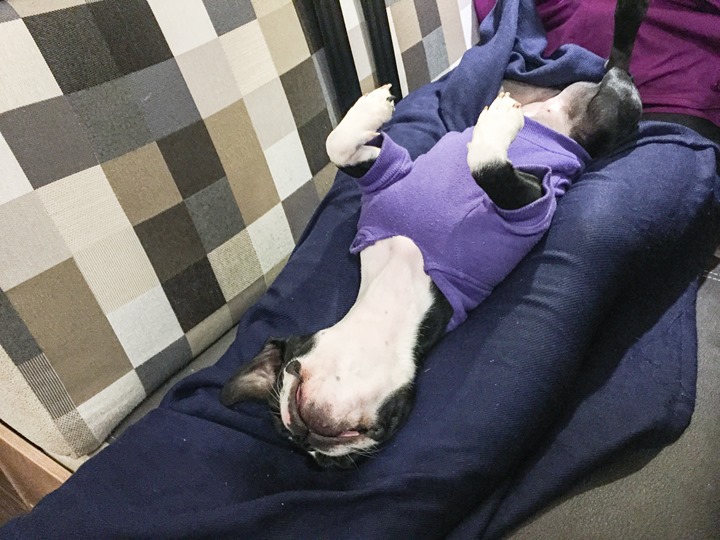 Understandable I suppose, being her first hike in the mountains.
4) Where the trees don't grow
On the second day, we decided to be a bit more touristy and take the train most of the way to the top.  It'd take about 50 minutes to get to an upper but not quite the top station, where we departed the train.  The train itself is pretty darn expensive for how long the ride is (about 100EUR per person each way to the very top, or 145EUR round trip).  Heck, had we known we'd walk a fair chunk of the way back we'd have bought one-way tickets instead.
In any case, you can change trains and continue on up to the highest train station in Europe at 3,454 meters (11,332 ft).  While that might have been interesting, it was another 30-45mins and honestly…I've been to the top of plenty of tall peaks in the Alps before skiing countless times over the last 15 years.  The view ends up being pretty similar (albeit always incredibly beautiful).
Instead, we wanted to hike around a bit!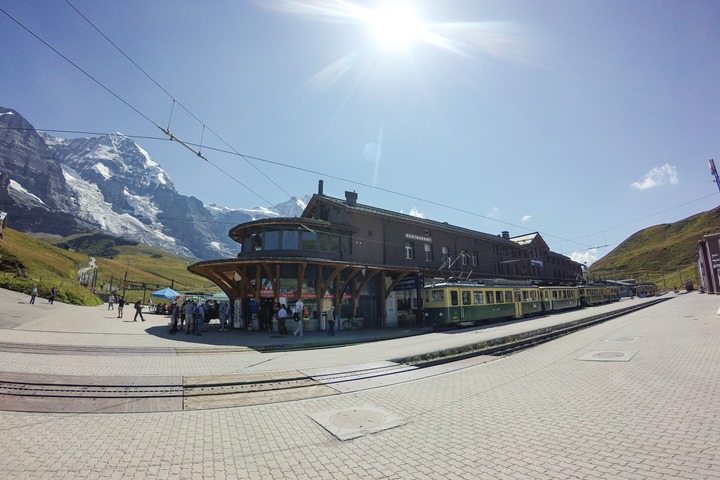 So that we did.  First we went up a small section nearby, and then we backtracked back down to the station to head up a different direction.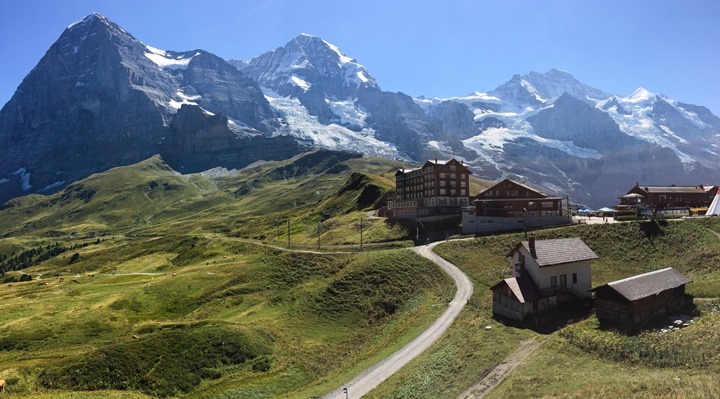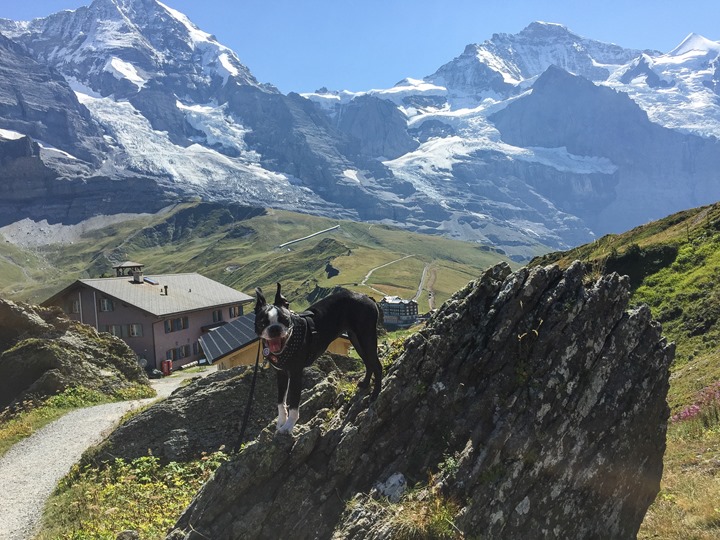 Then from there we wandered up towards where the train eventually goes into the mountainside permanently for a long time.  Ultimately the train in this photo would end up at a station along the ridge line in the mountain behind.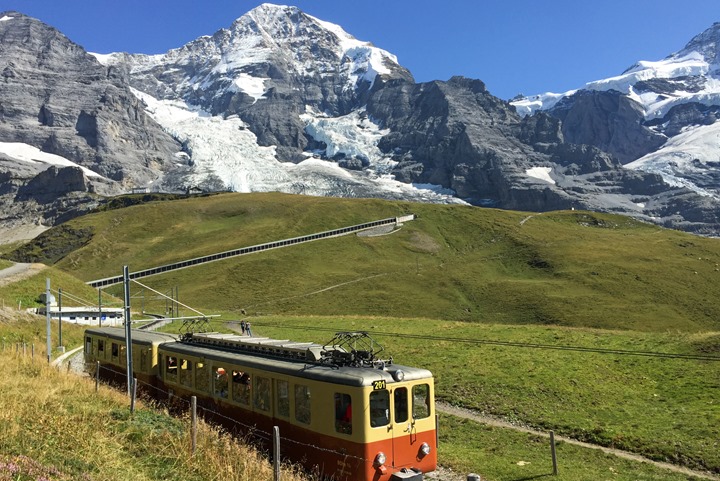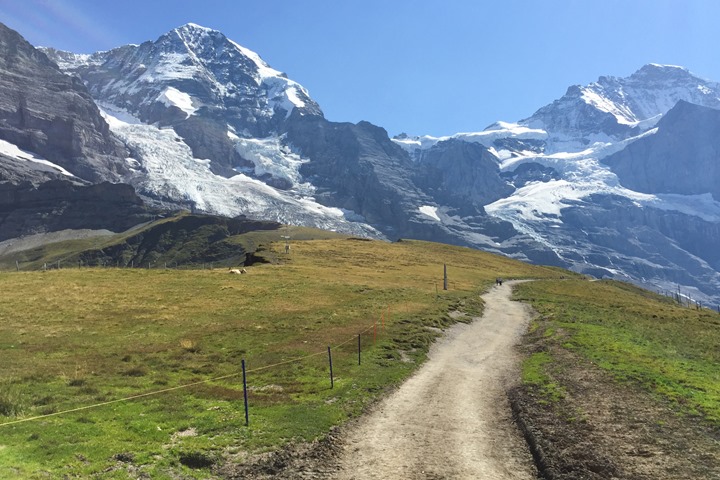 Lucy was having a blast.  Like most other dogs up there, she was off-leash the majority of the time, just sniffing around and enjoying life.  Albeit curious about what the big cow things were – but had zero desire to get anywhere near them.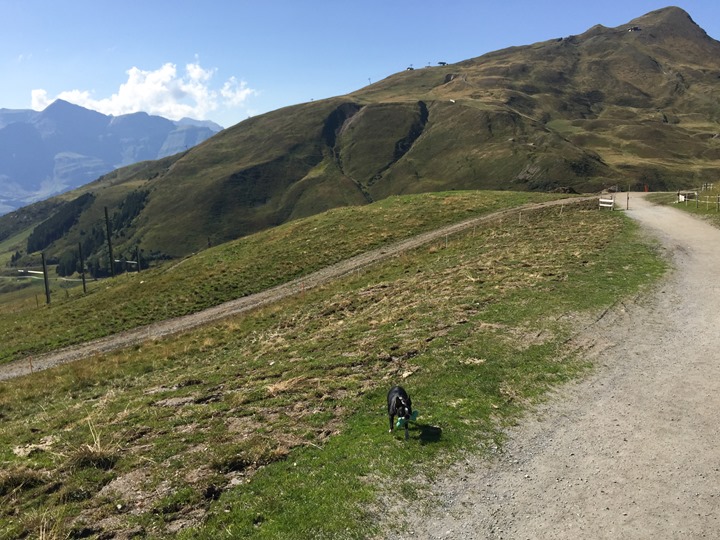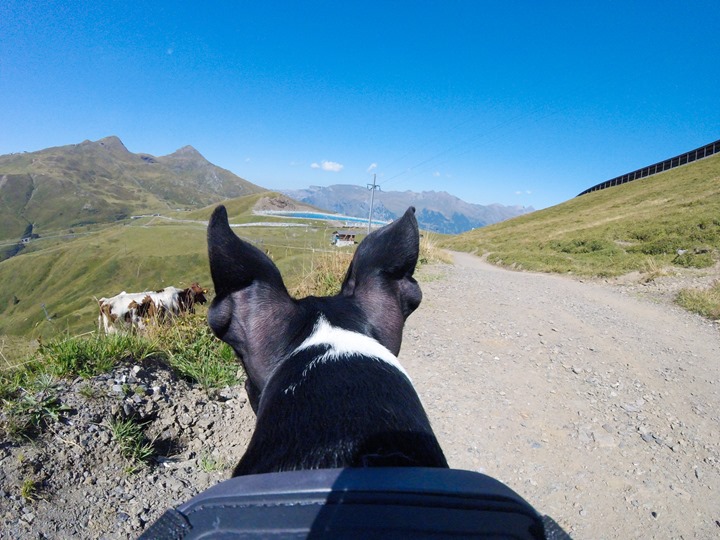 She even found herself a little puddle to play in: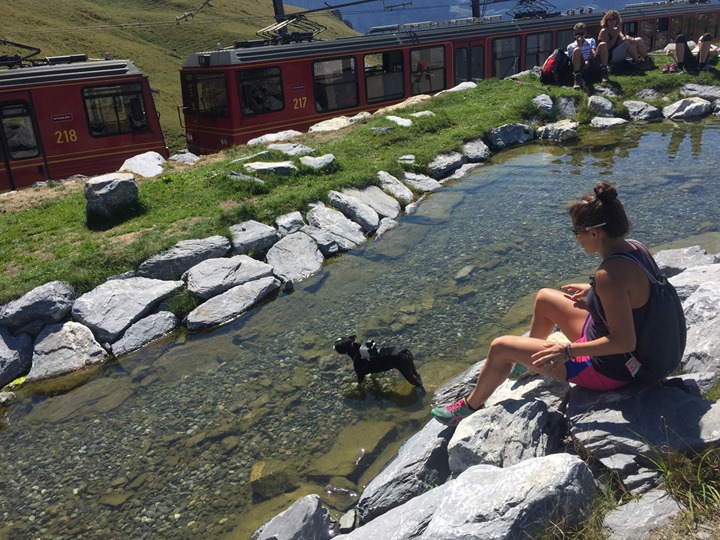 After a few hours of very relaxed tooling around we worked our way back down.  But before that, note that a marathon actually ends up here.  Seriously.  It started roughly near where we camped the first night on the lake.  And then ascended an insane amount of elevation to this point (different race than the half-marathon):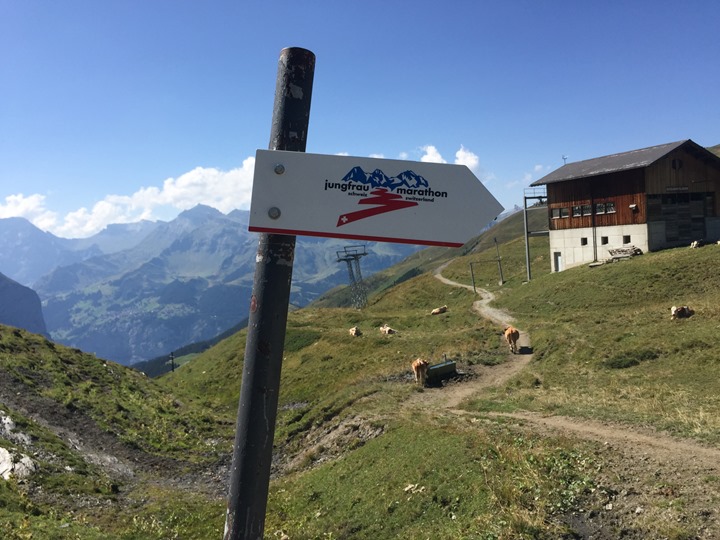 But instead of going to the train station we exited from earlier, we decided to just hike our way down further.  There were a few different train stops along the way, so you could get on anywhere there was a station.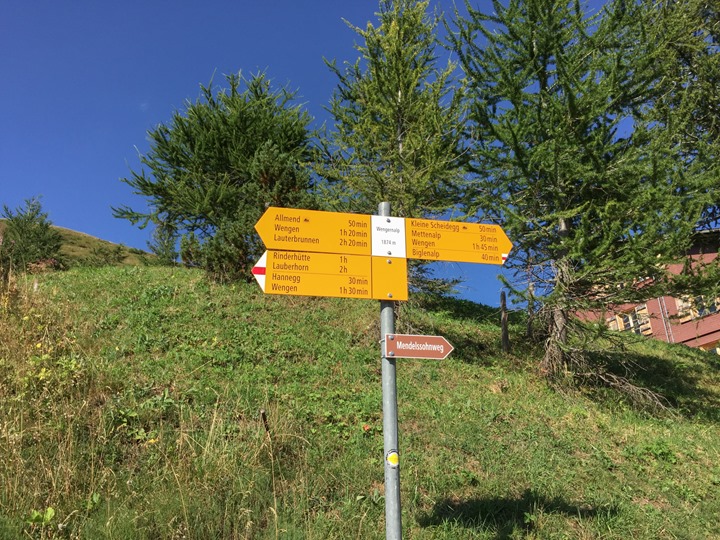 As we were hiking down it was astounding to see massive ice shelves cracking off and falling thousands of feet down into the valley below.  Sounded like thunder and then you'd see the chunks falling and huge spray/dust clouds come up.  No wonder why they tell you not to be in that area.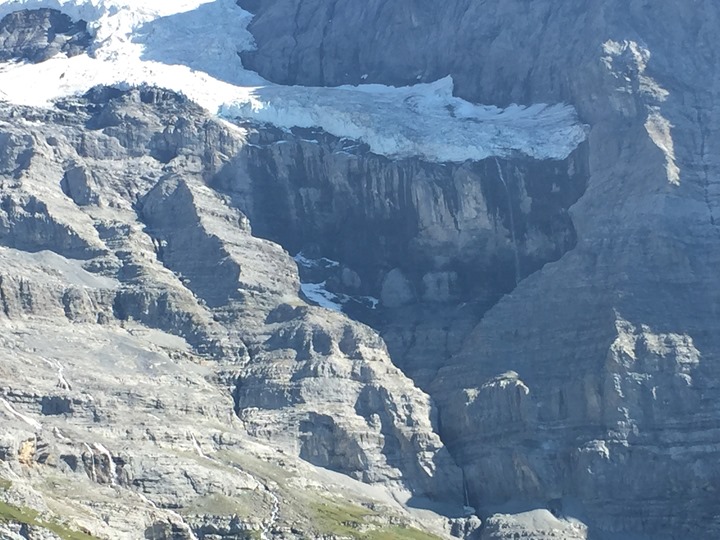 It was also mind-boggling to put context to how big these mountains were, when helicopters would fly up there.  They looked like nothing more than a tip of a pencil.  A dot of nothingness.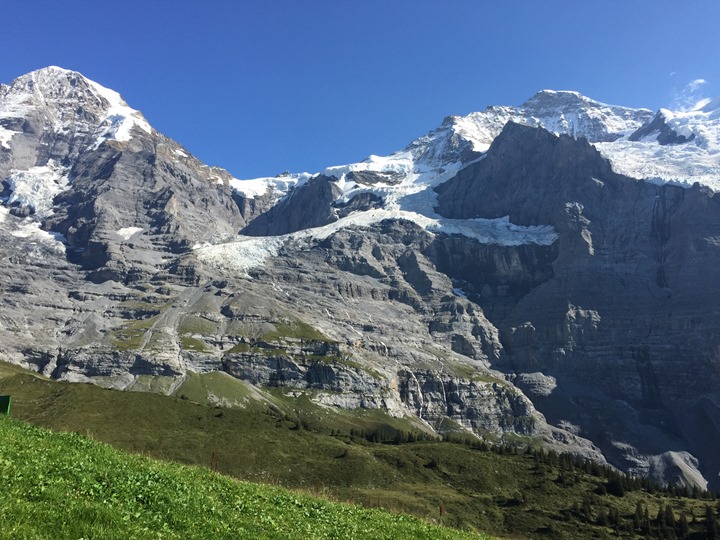 Eventually we made it back to a train station and continued taking the train the rest of the way down…well…minus a quick stop along the way for a recovery beverage.  But Lucy didn't get that, instead, we played chess with her.
Gotta ensure one is properly refueled for the next day!
5) Some Lucy-Cam GoPro Footage
Of course, the weekend wouldn't be complete without at least a tiny bit of tech – right?  So for that, I turn to Lucy.  Yes, our dog.  Back a month or so ago I bought a GoPro harness for her, to see how it might work.  Given she's pretty tiny, I figured the GoPro Hero4 Session might be the most appropriate camera for her needs: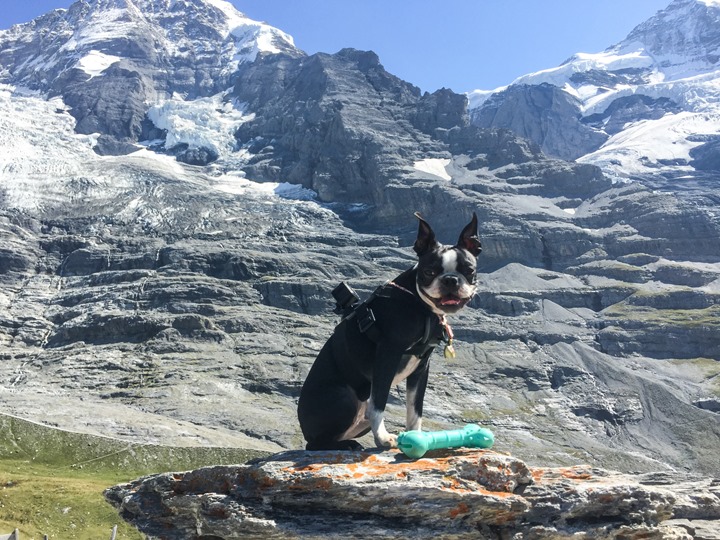 Turns out – worked pretty well!  Here's her view of checking out the mountains: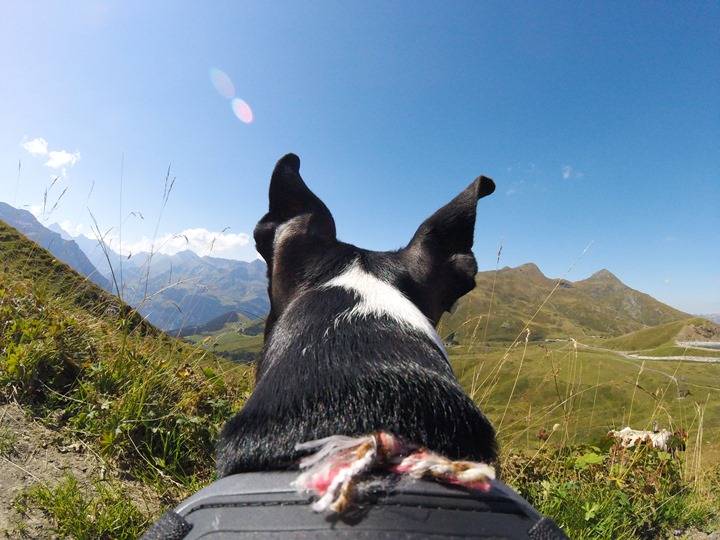 And the cows: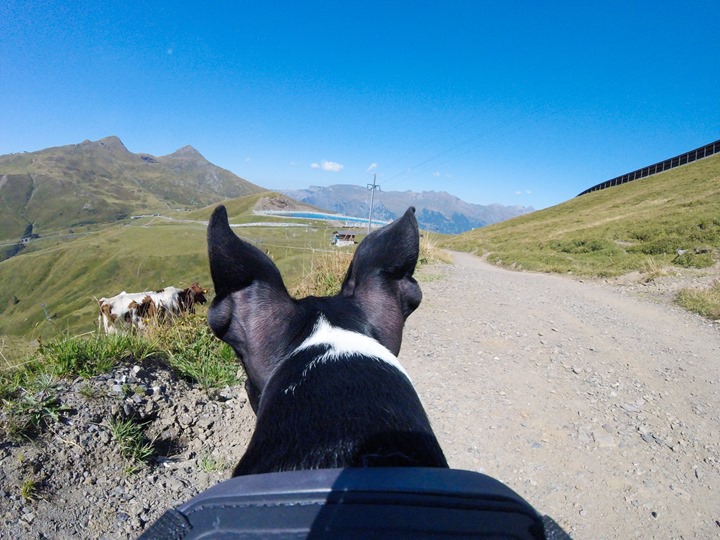 And just hiking: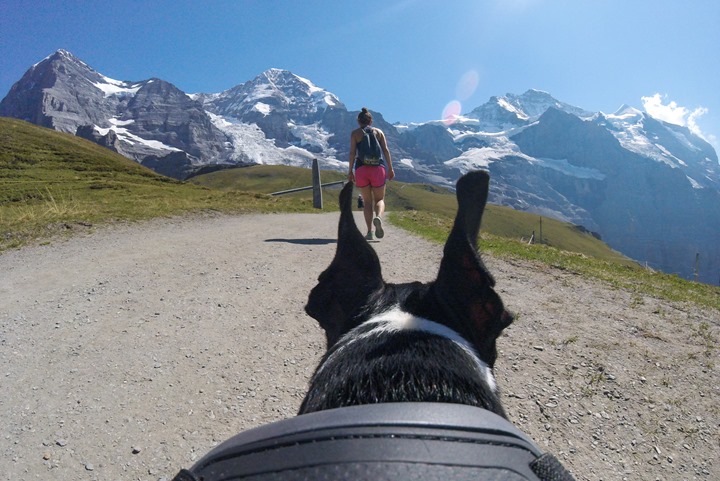 And for fun, here's a bit of video from her:
We found that given her small size you have to get the harness fairly snug to get view-able video.  So we didn't leave it on very long (though she didn't really seem to mind).  She's a good sport and didn't try to take it off.  She basically ignored it and just enjoyed being a little dog in the big mountains.
—
With that, thanks for reading!