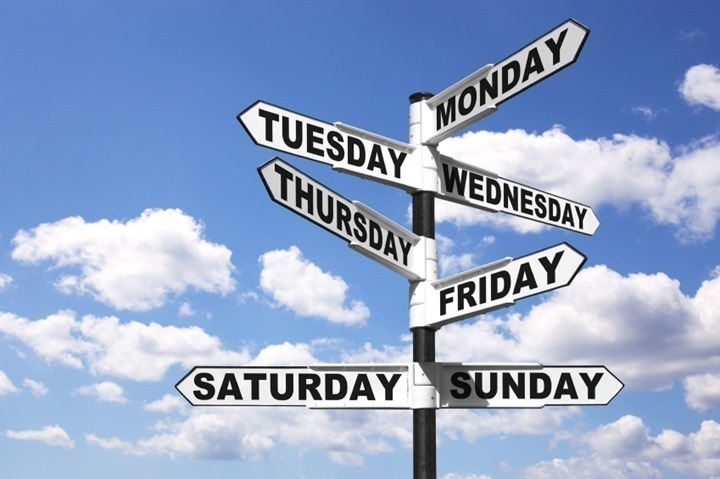 The Week in Review is a collection of both all the goodness I've written during the past week around the internet, as well as a small pile of links I found interesting – generally endurance sports related. I've often wondered what to do with all of the coolness that people write, and while I share a lot of it on Twitter, Facebook, and Google Plus, this is a better forum for sending it on to y'all. Most times these different streams don't overlap, so be on the lookout at all these places for good stuff!
So with that, let's get into the action!
DCRainmaker.com posts in the past week:
Here's all the goodness that ended up on the main page of DCRainmaker.com this past week.
Sunday: Week in Review–September 6th, 2015
Monday: 5 Random Things I Did This Weekend
Monday: Eurobike Connected Bike Lights, Locks, and Lube
Wednesday: A Tour of the DCR Eurobike RV!
Thursday: Recon Instruments cuts Jet's price, and actually gives back rebates to early customers
Friday: An Accra (Ghana, Africa) Runaround
Friday: The Favero bePRO Power Meter In-Depth Review
Sunday: A Sunny Swiss Weekend in the Alps (with Lucy & The Girl)
Stuff that I found interesting around the interwebs:
Here's a not-so-small smattering of all the random things that I stumbled on while doing my civic duty to find the end of the Internet:
1) New Norseman Triathlon Video: There are approximately two triathlon related audio-video thingamajig's that I look forward to each year, and the Norseman Triathlon video is definitely the top dog (the other being Kona, but quite a bit further back). Here's this year's video:
2) Upcoming UCI changes: How the UCI WorldTour changes might impact the Tour Down Under.
3) GCN asks pros: What's on your Garmin data pages? Cool stuff, love GCN!
4) Doping for the part: Actor who plays Lance Armstrong in upcoming movie actually took PED's to understand impact. Very interesting read. (via Cycling Reporter)
5) Paula Radcliffe, off-scores and transparency: As always, a very detailed look into some of the controversy surrounding Paula Radcliffe and the recently released suspicious test data.
6) Kickstarter project gets large fine for not delivering: Woot to my hometown Washington State for laying down the smackdown on a scam of a Kickstarter projects. It's time this sort of thing starts happening, however, I believe that Kickstarter is just as much to blame in their lack of holding companies accountable for realistic timelines and projects.
7) Paris officially files 2024 Olympics Bid: There's been a ton of buzz about this around town, and lots of stuff up around town as well (including even part of the Bastille Day fireworks show over the Eiffel Tower). Of course, the voting is still some 2 years away.
Crowd Funded Projects of Athletic Note:
I regularly sift through Kickstarter and Indiegogo (plus a few others on occasion) looking for sports projects. If you're unfamiliar with projects, read my detailed post on how I decide which projects I personally back. Note that as always with crowd funded projects, assume the project will be late and will under-deliver on features. Thus far, on the numerous products I've helped 'fund' (except a leather bike handle), that's been the case.
SteadXP: This is pretty interesting, it basically allows for streamlined post-processing on your footage as you film to make the footage appear as if it were shot with a gimbal (thus, smoother). This would be ideal with something like the Hero4 Silver, because you could shoot at 2.7K, and then downscale/crop to 1080p and still end up with nice stuff. On the flip side, you're waiting who knows how long (in reality) for a product that doesn't yet exist to attach to what could be an old camera by time it releases, versus just buying a gimbal today for what you already have. Still, very tempting…
Million Mile Light: An ultra bright, battery-free safety light for runners that's powered by motion
Sports Technology Software/Firmware Updates This Week:
Each week I quickly highlight some of the new firmware, app, software and website service updates that I see go out. If you're a sports technology company and release an update – shoot me a quick note (just one liners is perfect, or Tweet it at me is even better) and I'll make mention of it here. If I don't know about it, I won't be able to post about it. Sound good?
Maximum Trainer app: Adds support for up to 25 riders in group ride, multiple ANT+ sticks, automatic uploading, and a crapton of other new things. Though oddly, KICKR control is now yanked until Wahoo implements the ANT+ FE-C. Weird.
Garmin Epix firmware update: Adds support for using footpod outdoors for pace/distance, along with a number of other smaller new features.
Garmin Fenix3 beta firmware update: A few tiny fixes.
—
With that – thanks for reading!