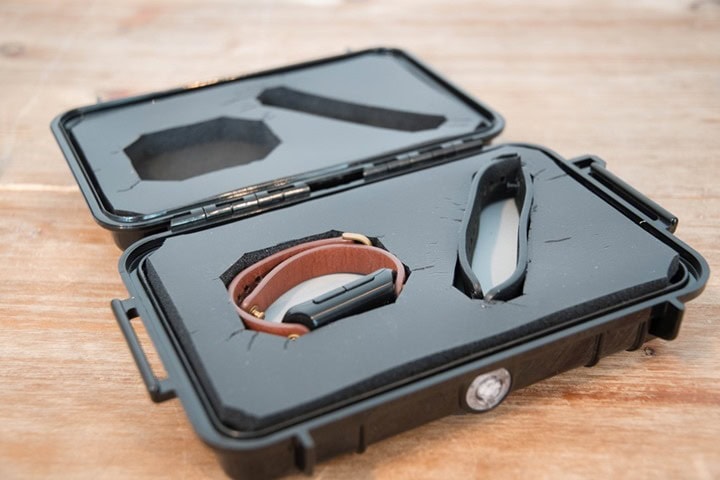 A year ago when BSX announced they were launching a new product – LVL – it seemed like the company might have shifted from a relatively niche market of muscle oxygen sensors, to what would have been a far more widespread and profitable category: hydration sensors.
While athletes would see hydration sensor technology as useful for training or racing, the actual applications here are far wider reaching than endurance racing.  Instead, such technology could be used in challenging environments where hydration can literally mean life or death.  It'd be easy to see healthcare providers, manufacturing, agricultural field workers, firefighters, as well as even military interests in the product.  Any one of which are more profitable than a bunch of endurance athletes running around in their swim suits.
But recently, a lot of has come into question about where the company actually stands with that product.  Not to mention their existing products.  To sum up things up: BSX killed their existing Insight sensor lineup, they delayed LVL a year, they let go of key staff, and oh, LVL isn't actually measuring hydration.
But let's not get too far ahead of ourselves.
LVL – A Conflicted Journey: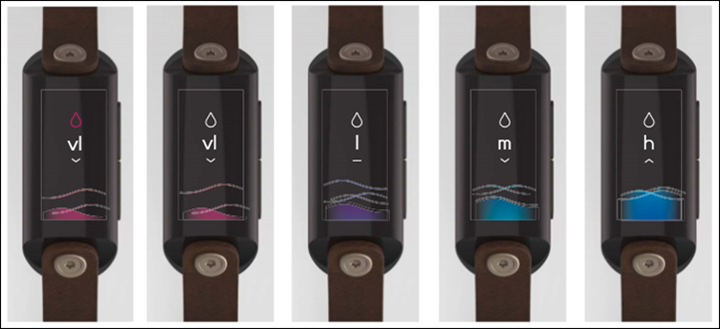 Over the past two months I've talked with current and former employees of BSX – including their CEO, which has helped me piece together a more clear picture of where they stand.  And unfortunately, there's little good news anywhere in here.
When I first posted about BSX about a year ago, things looked both positive, albeit on stretched out timelines.  The company had shown data that illustrates their sensor tech could determine hydration status when compared against the 'gold standard' for that particular field.  They'd been gathering data from real-world athletes testing this new sensor for quite some time.  They even offered to let me go through the test if I happened to be in Austin.
And all sounded good on the science side, but that's not the concern I had.  As I noted in my post at the time, it was getting that science to fit in a much smaller package. Here's what I said then:
"But the next piece is ensuring it's accurate once miniaturized down to the tiny size of the wearables you see in this post.

As I noted earlier on, the company sent me a mockup to check-out.  But it's just that: A mock-up.  There's nothing real inside of it, and for some tech companies getting from prototypes to miniaturized can be far more difficult than anticipated.  Hopefully with their past experience, they've set reasonable timeframes."
See, everything up until this point had been done on larger prototype devices, slightly smaller than a deck of cards.  These photos show off this unit from Kickstarter updates last October.
This is completely normal for tech companies to iterate on large devices that are easier to tweak in prototype stages.  It's not until much later that you start to focus on miniaturization, though certainly you'd have planned to get to that point.  Their goal-point was this size: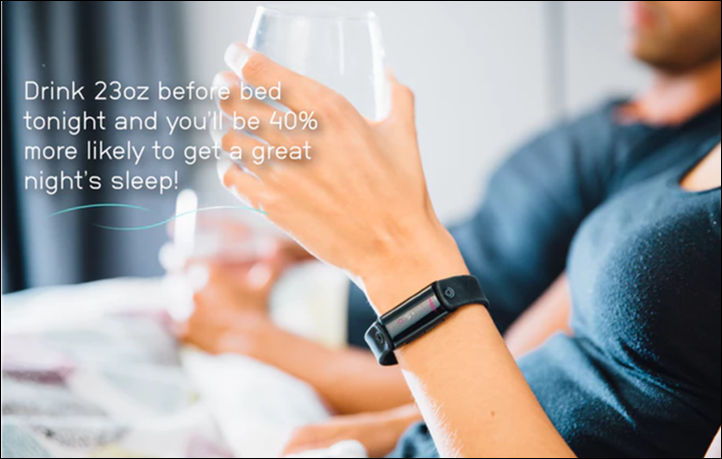 And that's where things started to fall apart.  The images you saw of devices – and the devices I showed last summer (as I noted at the time) were conceptual devices.  They weren't real, nor did they have anything in them.  In fact, BSX notes this in their August update video showing a range of current functional prototypes.  None of which are anywhere near the size of what they had hoped to deliver this summer: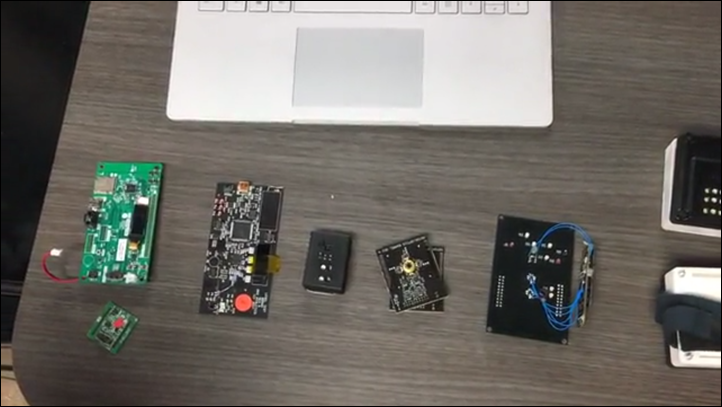 But even ignoring the size of those prototypes, they don't actually measure hydration directly.  Instead, what they were trying to measure shifted with the winds over the past year.  Initially, at the outset of the campaign, they were actually measuring blood flow, and not hydration itself.  Their thinking being that they could use blood flow as a proxy for hydration.  And that worked quite well according to the results you saw, and what was validated by third parties.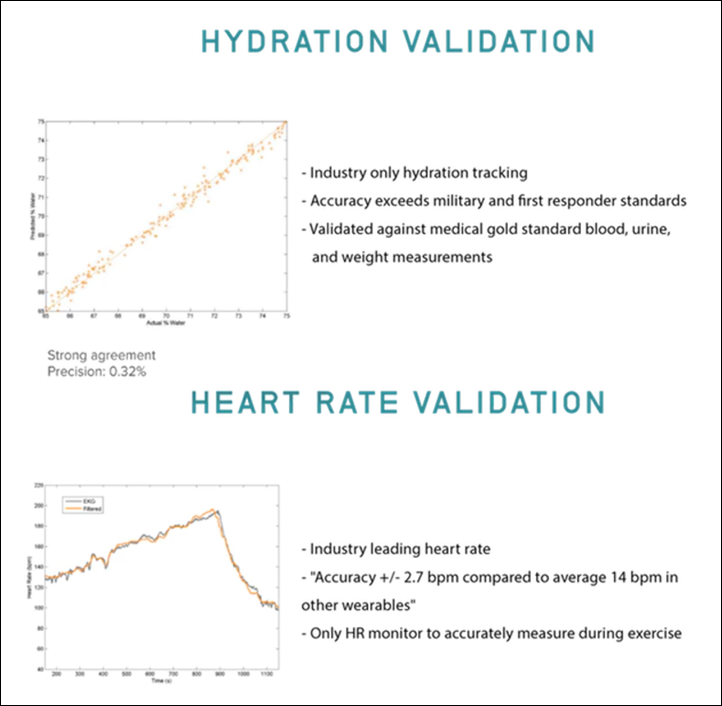 (Above: From their initial Kickstarter campaign launch page)
Except it turns out there was a catch that we weren't aware of.  While the test labs ran a protocol that had athletes and individuals go through a series of things, including heat, to induce water loss – the actual measurement comparison to gold standards was mostly only done at rest.  Meaning, before and after the activity to cause sweat loss.
Which wasn't to say that LVL's larger prototypes couldn't measure the blood flow (not hydration, but blood flow changes) during exercise – it could.  But that blood flow shifted during exercise already, such that you effectively broke the proxy you were trying to use.
Imagine seeing the data from a water gauge on a man-made canal every few minutes, and then seeing a rise in the water gauge data.  Is that rise because it's raining out?  Or is that rise because someone upstream opened up the floodgates?  Or is it because someone physically took the water gauge ball and lifted it up?
Those are all the challenges here with measuring blood flow as a proxy.  Hydration could be an issue, but by exercising that increases blood flow and makes you look more hydrated than you are.  Similarly, simply raising your arm would fool the sensor.
I asked Dustin Freckleton (MD), CEO of BSX in August a rather straightforward question about this: "Are you directly measuring hydration at this point, or are you using something else as a proxy?":
"We use a platform that uses multiple different sensing capabilities. We discovered that there's a lot of value in not only the water signals, you know blood is largely comprised of water, and in BSX Insight we measure things in the blood.  There's a lot of water content signal in there.  That water, because we're a semi-closed system and comprised primarily of water, affects a lot of other things. So it's sort of a multifaceted approach to be able to measure the hydration.  And to surface those experiences around the dehydration losses and the re-hydration needs most accurately."
So while BSX did tons of these tests – hundreds likely, the flaw was that they weren't really measuring what you want.  In talking with Dustin he alludes to some of this:
"We take continuous measurements all throughout the entire course.  Depending on the gold standard you're using, whether you're using blood, urine, or weight, whatever it is.  Those just have functionality limitation of how often you can take a comparative gold standard measurement.  But that's one of the benefits of an optical platform is that you don't have those limitations so you can take continuous measurements."
As a result of this, BSX changed directions this past spring to focus instead on figuring out if you were drinking or not.  No, not just drinking alcohol to drown your LVL sorrows away, but rather, drinking at all.  They actually wanted to know if you were taking a cup of water against your lips and consuming it.  The measurement of hydration on the body was pushed aside, with instead the goal of trying to capture using the wrist band when you drank something.
Teams of BSX employees would literally sit around all day and test 'fake drinking' actions like fixing their hair, or smoking, or wiping their face.  Of course, the flaw here is obvious on so many levels: A wrist-band can only capture what that wrist does.  So even the most advanced algorithms in the world won't capture your drinking from the other wrist…or using a straw. Never mind that sweat-loss is the biggest factor of hydration, which isn't accounted for with this.
This continued for months.  In asking the CEO about this, he admitted:
"We continued to explore all aspects of hydration, both at a science level as well as at a product level, to make sure we understand every facet and component of it.  From the perspective of drinking.  Hydration is affected by drinking, the primary input source.  So a natural curiosity is looking at the input side of things and understanding how people drink, when people drink, how much do people drink, and trying to track these events through a variety of different ways.  I think it's really about the holistic approach we take to our R&D endeavors."
These new developments didn't sit well with numerous employees in the company, who didn't see it as looking at more facets – but simply changing directions altogether.  Many were upset about this new direction, which essentially shifted it away from the entire point of what LVL was promised – a hydration sensor – and instead to just another has-been wearable.
And even in that realm, things are troublesome.  The LVL device was set to measure other attributes like heart rate – which is largely considered the norm among wearables today.  While I routinely dive into the details of how inaccurate optical HR sensor products can be (while others are awesome), it doesn't sound like BSX was anywhere even close with the heart rate functionality in LVL.  They only started getting basic HR numbers in July, and according to those present – the numbers were rarely accurate, even at rest.
In asking Dustin about where exactly HR accuracy stood when last discussed in August, he said:
"I can't really speak directly to that, as a lot of work that we're doing is in process on that and we have new alpha prototypes that we're receiving shortly and will be validating on."
After talking with individuals both past and present at the company, past updates start to become more clear.  When viewed in this light even the most innocent of activities seen in an update appears to fall apart.  Take the below screenshots from a recent video update: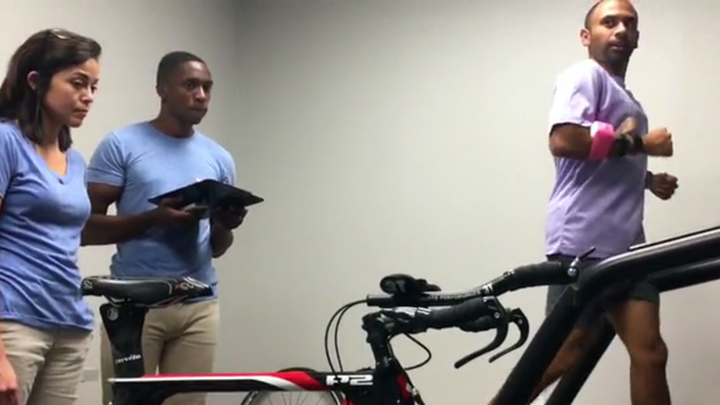 You might presume these individuals were doing testing of devices, as there was someone with a clipboard next to people on bikes and treadmills.  Except, not likely. They just started their session 30 seconds prior (as seen on the display) – just enough time to capture some b-roll footage.  And despite normally also transmitting metrics like heart rate – the PeriPedal footage shows they aren't doing that at all (it's null for HR).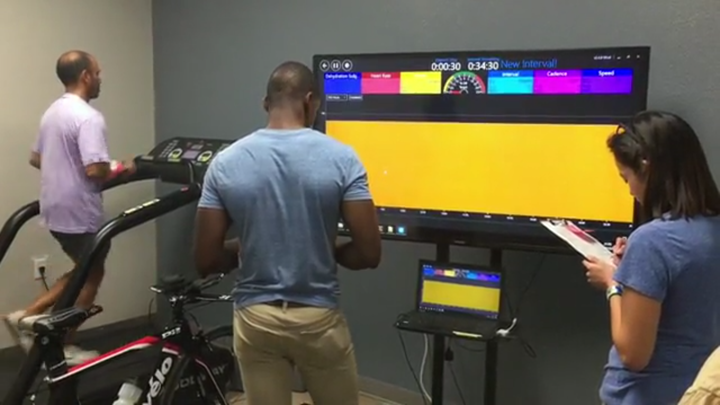 The person on the bike has sensors on his wrists, but the test screen implies they've been riding for 7 hours and 57 minutes.  Meaning, no actual test is occurring here.  Of course – they aren't on a test bike, but rather just one of the employee's single speed commuting bikes tossed on the trainer.  Had they been riding for 7 hours and 57 minutes, don't you think they'd be a bit tired looking?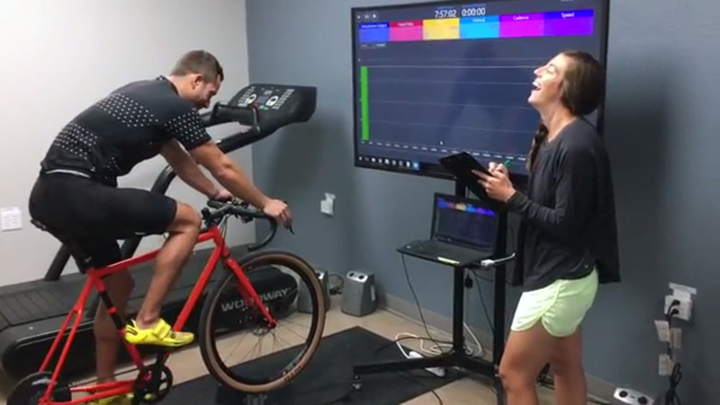 And again – there's no sweat on the mat as shown in a close-up earlier in the video.
And this shot of them carefully adjusting the prototype-looking LVL for the person on the treadmill? That band is actually empty.  As they noted at the beginning of the video, they have no functional prototypes anywhere near that small yet.  All of the actual 'units' they have are the huge bulky things we saw up earlier in the post, as well as seen under the pink wrist tape on the treadmill.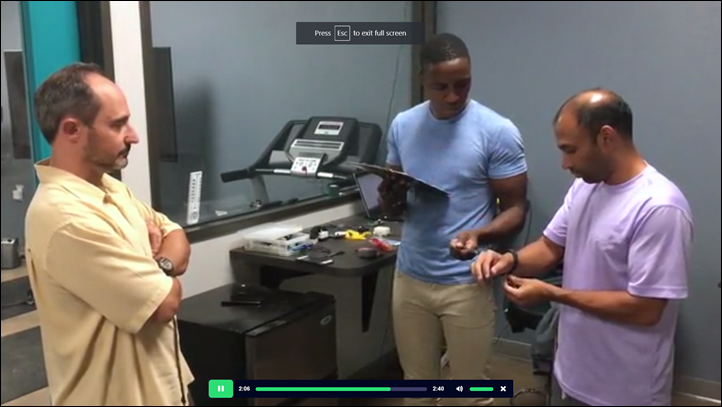 Not to mention none of the functional wearable test units shown in the video have changed appreciably for the smaller since last fall.
All of the actual science portions are done by a separate team based outside the state that have no meaningful interactions or communications with the rest of the employees at the company, except the founders.  In fact, a recent post on the company's Kickstarter page by a current BSX representative confirms this in the first sentence:
"Our engineers are a separate team. The two teams work closely together. As with the science behind the BSXinsight that is internal and private that has not been published we are not currently sharing the science behind LVL."
This goes to explain a bit about why the employees in Texas are largely performing fluff science on LVL – doing things to be kept busy while making little forward progress on the hard piece: Making it accurate.
The bigger question is where they go from here.  BSX had been actively courting investors over the course of the last year, and finally landed Samsung this summer.  That investment bought out the company's existing debt, and would give it enough cash to operate until next spring.
(Side Note/Rant: One common complaint I've seen from Kickstarter backers recently is being upset about a company courting backers for extra funding.  That thinking is incredibly misguided.  First off, most Kickstarter projects these days assume a specific level of funding in addition to Kickstarter.  Said differently, the world doesn't actually revolve around Kickstarter's raised funds.  Often Kickstarter is a fraction of the total funding required to operate a company.  And that's OK.  Second, you want extra investment in your Kickstarter project, because it generally means that smart people in the industry have looked at the project and believe it can be a success.  These people have often actually been to the company and met with the employees, seen the products, and deemed it viable.  That's all a good thing for consumers, as it raises your chances of both getting a final product, as well as having a company that can sustain itself long term.  I'd be far more concerned when Kickstarter companies can't find external investors, as that implies something is likely wrong that's not visible on a Kickstarter page.  In the case of BSX, they did have other investors prior to Kickstarter.)
The Samsung investment was announced internally to the company on July 28th, but within days it became clear to employees all is not quite as rosy as it seemed.  This investment wasn't a blank check from Samsung to BSX, rather, it came with specific milestones each quarter stretching from now until next spring.  Failure to reach a milestone would result in funding being terminated.
The first milestone?  BSX had to prove they could "show hydration volume loss", within 90 days (the end of October).  That's the same thing that they said a year ago they could already do last fall.  In talking with those familiar, the Samsung milestone doesn't appear to be tied to a miniaturization-sized unit, rather, just to demonstrate that they could measure hydration at all.
And that's what this is all about – actually measuring hydration across a wide variety of scenarios.  Not measuring blood flow.  Employees do believe this is possible, but whether or not BSX can achieve this goal is debatable – even internally.  In talking to Dustin, the CEO, he 100% believes the company can get there.  But there's significant disagreement among the remaining players (a number of which have left) as to whether this is possible – even with tens of millions in of additional funding that doesn't exist and years more development time.
Dustin noted that he certainly wasn't happy with the situation they find themselves in.
"Unfortunately, this was a much more difficult problem to solve and doing it at a larger scale, had more nuances that we didn't fully appreciate, and we've had to deal with that.  My perspective is it absolutely sucks we're not able to ship this year.  A tremendous amount of internal work was done to align all the business activities to coincide with that date.  And it's something that I have to deal with on a daily basis.

Now that we have the technology through several levels of validation, we have partners from the engineering world, from the semi-conductor world, from the manufacturing world – we've gone through a lot of the heart ache, that learning process, that growth.  We feel much more confident now not only in what we know, but in the team that's around us internally and the greater team to help us to be able to execute on that strategy."
Note that at this time only Kickstarter backers have been notified of the delay, not pre-order backers that used the separate page outside of Kickstarter, of which there are approximately 1,000.  Those individuals can still refund their money, since product has not yet been delivered.  Whereas in Kickstarter, there is no direct promise of a product – despite Kickstarter's heavy insinuation otherwise.
Were the timelines ever real?

Of course, a bigger question is whether or not the initial Summer 2017 date given to Kickstarter backers was ever real to begin with.  According to at least one employee, BSX held a company-wide meeting last fall in the middle of the Kickstarter campaign, which showed slides about numerous milestones.  On that slide deck it listed the prototype validation phase being completed by the end of 2017 (yes, 2017) – nearly 6 months after the announced ship date (the ship date wasn't listed on these slides, a strangely huge omission for any company).
When questioned by employees about the differences, the two founders reasoned that missing dates were "just how Kickstarter works".  When pressed further by employees, it was noted that a more realistic date may be '2018'. Of course, it's one thing to miss a date due to delays, and another to announce one date publicly and then have a different date for a year later, internally.
In talking with other external entities/partners, they also received similar hints that same fall that shipping wouldn't be occurring in the summer 2017 timeframe either.
For example, BSX's external PR agency (TRUE Communications), said it became clear almost immediately after the campaign closed that things weren't as they seemed.  TRUE Communications is well respected by both manufacturers and journalists, and represents many sports tech brands in the industry, such as Wahoo Fitness, MIPS, Strava, Stages, OMATA, and Giro.
In discussions with Mark Riedy of TRUE Communications, he started having doubts when another planned PR/media event was canceled the morning of, due to issues with the demo not working 'dependably'.  This was after Mark had flown to Boulder, CO to demo it in front of reporters that same morning.  This happened towards the end of the campaign.
The two organizations held a conference call the week after the campaign closed, with the PR's agency aim to put together a plan to take advantage of the media interest and put together dates for outsiders to test the device in a few months time.
Shortly thereafter, BSX informed TRUE Communications and Mark's team that they weren't going to deliver products anytime soon and thus didn't need the company's assistance for a while.  Since then, TRUE Communications says they'll likely no longer take on crowd-funding campaigns due to the risk.  They no longer have any desire to work with BSX or LVL.
Insight is Dead: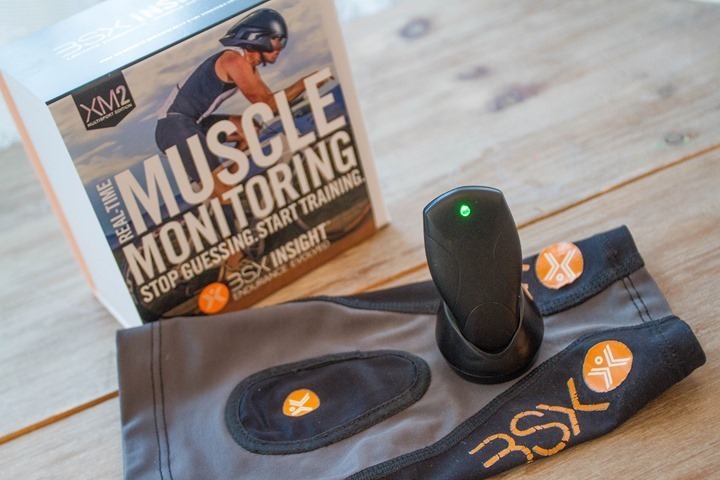 Meanwhile, for existing owners of the BSX Insight devices, you'll be displeased to know that your clock is ticking.  In early August BSX staff sent out notices to retailers informing them that BSX would stop sales of the devices as well as support next year.  After those e-mails were sent out, the Insight sales and marketing staff were let go.  Here's a snippet of that letter sent to retailers:
"As BSX Athletics moves forward in progression we have made the decision to stop production of the BSXinsight at this time. This will allow our company to put all of our efforts into LVL. No new orders will be taken at this time for BSXinsights.

Rest assured that our team will uphold all warranties for first owners of sold BSXinsights for their 365 day warranty or up to August 2018 for any sold after September 2017."
But after August 2018? Well…that's questionable.  Much of the BSX Insight app depends on both the phone app to start the device, and the backend web platform to process the data.  Without both of those, you're kinda hosed.  The only functional solution is to use Wahoo's ELEMNT or ELMNT BOLT, which do support triggering and recording from the BSX Insight without any platform/mobile requirement.
In my discussions with Dustin about this back in August, he seemed open to finding a solution for BSX users.  One option could be a beta Garmin Connect IQ app that was being prepared allowing one to start/start the sensor from their wrist.  I suggested that app's source code could be released to Github, enabling the community to develop it.  Similarly, finding a way to keep the backend server maintained would also be critical.  Given the low cost of web hosting (likely tens of dollars per month at most for a population size of Insight units), it would seem a pretty easy thing to do.  And certainly a minor token of goodwill to the backers that ultimately gave him the company we see today.u
Dustin committed to me that by early September he'd put together clarity around this and the plan forward.  That hasn't happened yet.  Nor has any communication to end users occurred about the pending closure.
(Note: All BSX's various social media platforms have been renamed to LVL, so while no longer under their original names, they and all previous content is still there.)
Going Forward: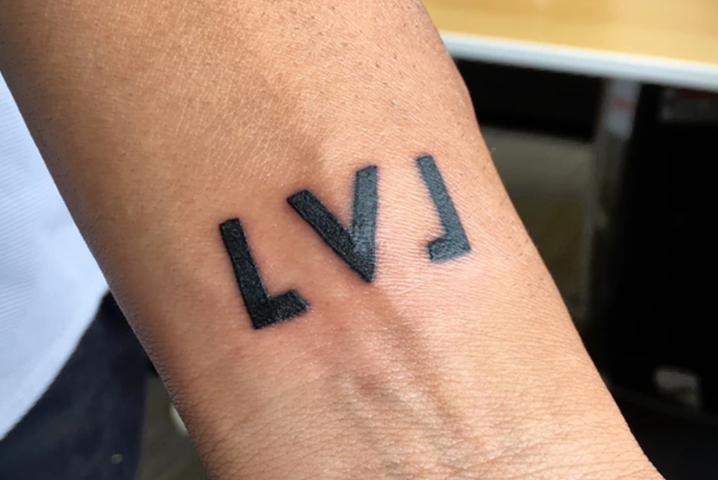 The BSX LVL story demonstrates in many ways why you should always treat crowd funded products like a lottery ticket: It's 100% possible you'll get nothing out of it.  Meaning that you should always think of the money you 'invest' in Kickstarter or similar as lost.  If you happen to get something out of it at the end of the day – great – but otherwise, one should consider it dead until proven otherwise.
It's an unfortunate way to approach such products, but time and time again we've seen epic failures in the crowd funded realm.  This is hardly the first, and most certainly won't be the last.
At the same time, there's plenty of incredible technology (and otherwise) companies to point to that did start from crowd funded origins that are now healthy and successful companies.  Thus, don't throw the baby out with the bath water.
With that – thanks for reading!
(Yes, I confirmed that tattoo is real. One of the founders tattooed themselves following the successful funding of the campaign.)