Every once in a while there's a run of a few days where a handful of sports tech items are worthy of discussion in more detail than a passing 'Week in Review' mention, but less detail than a full standalone post.  Today is one of those times.
Usually of course, this is just my excuse to chat/spout about a few things I thought notable.  And often so in response to a small avalanche of questions/comments/tweets/etc from you.  And thus, begins today's post.
Stryd Live Hardware Announced: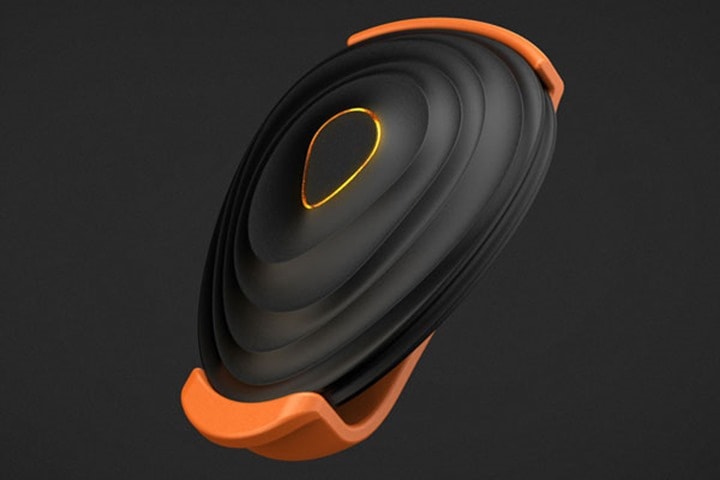 I briefly mentioned this last week as part of my Zwift Run launch post, but Stryd actually has a new device.  The announcement wasn't exactly very broad, so I figured I'd detail it a tiny bit more.
In short, Stryd (the maker of one of the main running power meters out there) has come out with a new lower-priced iteration of their footpod.  This new $99 footpod does away with the advanced running metrics (including power), but retains the accurate pace/distance/cadence calculations they're known for (Update: As well as vertical oscillation & ground contact time, metrics that weren't initially listed when it launched last week).  It still broadcasts on both ANT+ & Bluetooth Smart concurrently.
This new pod, called Stryd Live, sells for $99 instead of $199.  They've done away with wireless charging, instead going for micro-USB charging.  Also, it has an orange clip instead of a black clip – ostensibly to match Zwift, since it was launched in partnership with Zwift.
Now the company says on their site that this is a limited edition sort of thing, but of course that's silly.  There's no way any company (be it Garmin, Stryd, or Apple) creates a limited edition piece of consumer tech hardware, for a market this size.  The tooling and related manufacturing costs are simply too high, especially since they went from wireless charging to micro-USB.  It's one thing to do a production run with a different color scheme, but beyond that – no way.
So this is definitely something here to stay.  My guess is the limited edition part is the Zwift-colored orange tag.
What's interesting though in all this is that you can actually upgrade from the $99 Stryd Live to the full Stryd version with all the advanced running metrics (the upgrade cost $100).  It's simply a software update.  This makes total sense as an upsell for those that want to start with one thing and then dig more deeper into running metrics later on.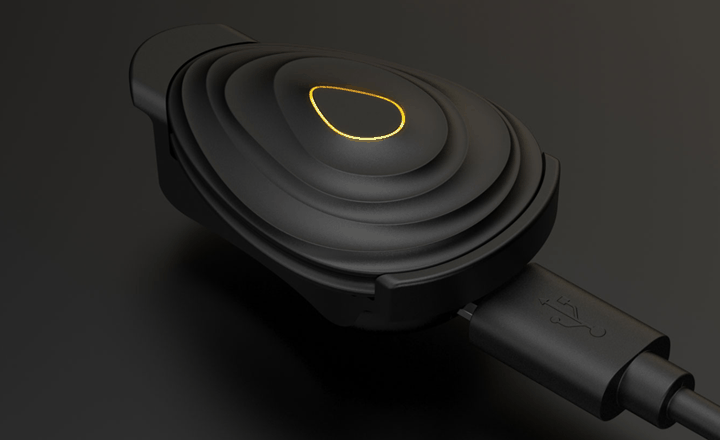 My only real concern is the price. $99 is about double what footpods typically cost these days.  For example, Garmin is at $49 for theirs (widely available), and Milestone is at $29 for theirs (though a bit hard to source right now).  While I agree that Stryd's accuracy is solid, almost everybody up till now has also said Garmin's footpod accuracy for years is perfectly fine and accurate too (assuming you do a simple 1-2 lap around the track calibration).  On the flipside, Garmin's footpod doesn't have Bluetooth Smart, though Milestone does (but that lacks ANT+).  So Stryd is currently unique in the dual ANT+/BLE footpod department, but I'm not certain that's worth double the cost by itself.  I think Stryd would sell a crapton of devices at $49, but still a boatload at $59 or even $69.  Far more than they'll sell now at $99 once the initial excitement and running geek interest dies down.  It'd be far better positioned for retail running shops too.  They'd then have volume momentum going into the spring, when undoubtedly we'll see more competitors in the dual-ANT+/BLE space (Wahoo has long talked about just rebranding the Wahoo RPM as a footpod, since they already have the running pace/cadence code in the TICKR straps).
In any event, I ordered one on Friday, so my guess is it'll arrive sometime this week to my US forwarding box, and then sometime next week or so to Australia.  Look for my thoughts thus later in the month.
BSX Insight Discontinued: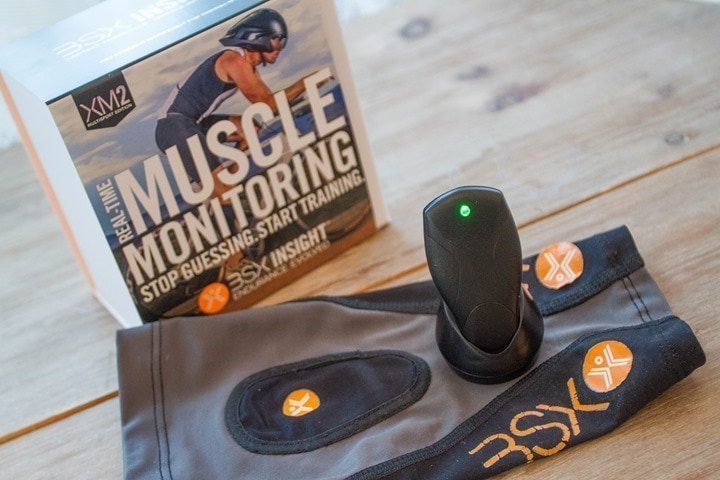 BSX finally put a nail in the coffin this weekend of their BSX Insight device, which did lactate threshold testing.  This announcement though was more of a formality than anything, since this had long been known (since last fall).  What was nice though was to see BSX follow through on their discussion of open-sourcing their Connect IQ app code, which would enable the devices to keep operating once BSX shuts down its service.
That won't address the backend service piece (so you won't get test reports, etc… anymore), but at least you can use it for SMO2 monitoring.  They've also promised to make one final update to the currently listed Connect IQ app on the existing Garmin app store, to enable this functionality there too.
Here's the full e-mail sent to all owners:
February 9, 2018

Dear Ray,

We're writing to you as a valued customer and owner of a BSXinsight device.

It's hard to believe that the second generation of BSXinsight devices are already two years old. During that time we've been able to accomplish so much together. But as with all consumer electronic devices, the cost and complexity of continuing to ship and maintain a technology as it matures through its product life cycle keeps increasing. As a result, we have made the difficult decision to stop marketing and producing the BSXinsight effective as of the date of this letter. This includes the following BSXinsight models: XM, XC, XR, XM2, XC2 and XR2.

While the company will continue to maintain servers and offer email technical support for one year, the product will not be enhanced or improved in any way including adding support for new operating systems and platforms. All valid warranty claims will continue to be honored as per the manufacturer warranty agreement.

We understand that for many of you, the BSXinsight has become an integral part of your training and race preparation. BSXinsight will continue to represent a transformative technology, for the first time ever bringing lactate threshold training technology out of the lab and into your own living room.

It has been our pleasure helping you to achieve each of your own personal records. For some, those were private personal bests and others they were Olympic medals – to us each were equally thrilling.

As part of the end of life process, we have decided to release the code of our BSXinsight Garmin Connect IQ app to the open source community. This can be found at https://github.com/bsx-opensource/insight-app. Additionally, we will be publishing an updated app to the Connect IQ store with SmO2 start/stop functionality and FIT file support enabled from supported Garmin products.

While this has been a difficult decision for each team member, we view product end of life as a part of the product life cycle that drives new technology and innovation. Our team continues to be passionately focused on developing revolutionary technologies that improve lives and individual well-being. As such, the end of this chapter in our company's story marks the beginning of a new exciting one that we hope you will join in with us.

We sincerely appreciate your support.

If you have any questions, feel free to contact us.

Happy training!

The BSX Team
Note though that somewhat like the pattern we've seen – BSX plays a bit loose with the facts here.  In reality, this wasn't a recent decision.  They sent a discontinuation letter last summer to all retailers.  It's just that they finally got around to telling consumers about it now.
Speaking of BSX, as for their LVL project (the one that BSX stopped BSX Insight for)…well…who knows.  As I posted before, I'm pretty sure that project is about as dead-ended as you can get.  And the company hasn't updated their Kickstarter backers since last year either on that one.  But I suppose that's an entirely different post…
PowerTap C1 Scale-Back: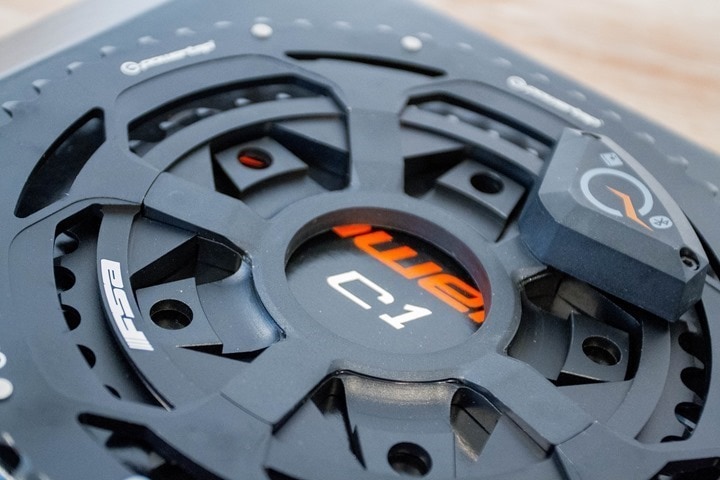 Speaking of discontinuations, we've got a slightly different twist on things at PowerTap.  It'd been rumored recently in a variety of places that PowerTap was discontinuing their C1 chainring power meters.
But in reality, that's not entirely true.  The product line isn't being discontinued, but rather scaled back to just PowerTap.com.  PowerTap confirmed this morning this:
"The C1 will not be available in some channels after March 1st….So, we are focusing sales efforts of the C1 direct through PowerTap.com to riders who have compatible cranks.  We want to be a solution for those that have the older standards and want a crank based powermeter. This will be a direct to consumer solution only, however.  P1 Pedals, G3 rim and disc brake hubs, and PowerTap accessories will continue to be available through your favorite retailer."
As has been seen lately, they are currently clearancing C1 units for $349 (with chainrings).  Quite frankly, that's a pretty awesome deal.  By and large the C1 has been a pretty solid power meter, even if the sales numbers haven't been spectacular.  While I've seen some people with waterproofing related issues, most seem pretty happy.  I suspect PowerTap on the C1 was probably dealing with some of the same waterproofing battery cap challenges that both Quarq and Stages dealt with in their early years, in that region of the bike.
The company noted the primary reason was basically compatibility:
"When we rolled out the C1, symmetrical 110 bcd cranks were more common on new bikes. Since then, nearly every drivetrain and crank manufacturer has gone to a unique or proprietary standards that are incompatible with the C1."
And while that was definitely true, I think there were also two other aspects at play:
A) Most people don't even realize PowerTap made a C1 chainring power meter: The vast majority of focus is on the P1 pedals and G3 hubs.  Whereas if PowerTap was a company that only made the C1, then people probably would have talked about it more.
B) Power2Max and Quarq powerhouse: When you look at the first above, many people/reviews/media/whatever, seem to align to showing Quarq and Power2Max for spider-based options in that price range, and often skip out on the PowerTap C1 option.  Never really sure why that is, but no doubt, that too doesn't help much.
I don't think pricing was to this point a big deal per se, since they were competitive with Power2Max, and usually cheaper than Quarq.  Both of those being their primary competitors.  However, I think as the number of power meter companies increased, the number of models that could sustain life spread thinner.
As for the P1? There's no truth to the rumors of its discontinuation.  Of course, it has had its sales evaporated by the 1-2 punch of Garmin Vector 3 and Favero Assioma.  Vector 3 being more full-featured and slimmer hardware at the same price, and Favero Assioma being roughly equal in features at $250-$300 less.  No matter which side your preference was, for the vast majority of buyers it doesn't end up with a P1 unit.
Typically we see power meter companies look to make pricing shifts between January and March, it wouldn't surprise me if PowerTap does the same.  Pioneer for example actually just made one a few weeks ago, reducing $200-$300 off their top-end options.
I'll probably do another power meter pricing-specific round-up in March or so.
Oh, and of course – the PowerTap G3 hub keeps on chugging.
—
With that – thanks for reading!