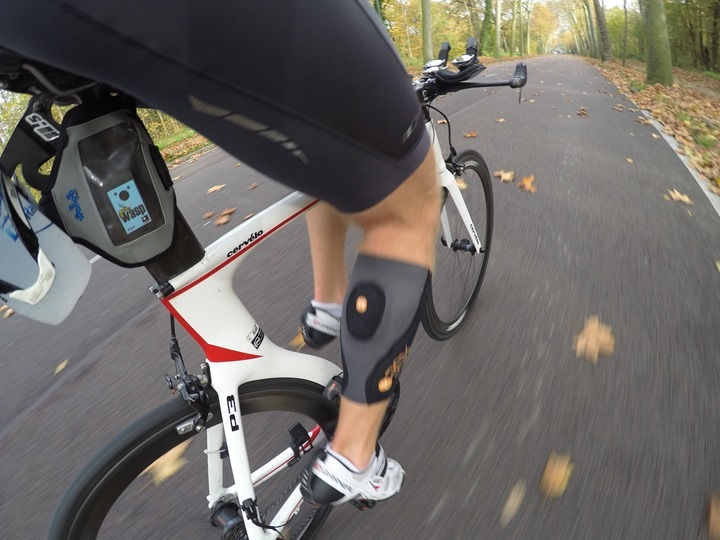 A bit of backstory:
This past summer BSX ceased sales of their BSX Insight monitor to focus on their LVL hydration sensor.  In addition to discontinuing the Insight product line, they also laid off the sales and marketing staff associated with the product line, and further informed all retailers of the discontinuation.
However, at the same time, the company promised (to retailers) that they'd maintain the platform through August of 2018 (essentially another year from that point).  During that timeframe the app, platform, and device would function normally.
But 10 days ago we got a preview of what happens once BSX stops supporting that platform, and the reality is painfully simple: Everything stops working.  The roughly 15-20 hour long outage immediately made it impossible to use the BSX Insight sensor hardware, unless you had a Wahoo ELEMNT/ELEMNT BOLT, which was still able to trigger it.  Even so, you only received SMO2 related ANT+ data, not the full suite of analytics that the larger BSX platform delivers.
BSX has yet to clarify the Insight situation to end-users in any manner publically, leaving things a bit muddy at the moment.  As I suggested to the founder back in August, they could release their existing beta Garmin Connect IQ app that would offer similar functionality to what Wahoo implemented.  Further, they could make their BSX Insight related code available on GitHub, enabling folks to develop 3rd party solutions for at least the sensor portion.
Hopefully, those (or more) will happen, but at this point there's no commitment to do so, and as of next August (or sooner, if BSX were to dissolve prior to then), the BSX device would be a brick to all but Wahoo users.
The Moxy Deal: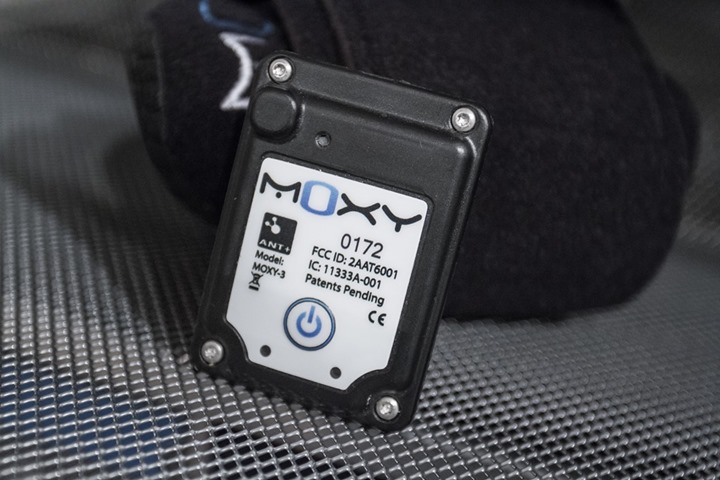 Meanwhile, before there was BSX there was Moxy.  Moxy has really pioneered making the Muscle Oxygen related data accessible to end consumers and coaches in the sports tech world.  Certainly, they didn't invent the overall concept, nor were they the first product in the world.  But they were the ones to make it relatively easy to capture the data in a consistent manner that didn't require medical grade equipment.  You can see my post from a few years back on them.
Since that timeframe, they've worked hand-in-hand with Garmin to ensure pretty wide support for the Moxy device via Garmin Connect IQ.  It was one of CIQ's launch partners way back when, and to this day there's a close relationship there.  Further, Garmin has implemented Moxy support natively on a handful of devices as well.  Additionally, a boatload more apps support the data now compared to then.
Still, there are some key differences between these devices, which I'll cover in the next section.
All of which is a very round-about way of getting you caught up on the deal that Moxy announced today, which is to offer BSX Insight users the ability to trade-in their BSX Insight (Gen1 or Gen2) for a $150 discount on a Moxy Monitor.
Normally, the Moxy sells for $820, so this brings the price down to $670.  Obviously, not going to be for everyone.  They do support numerous countries and currencies, so you can use their site to figure out your local prices.
The way it works is that they'll send you a shipping label to, in turn, send back to them with the BSX Insight device inside of it.  They plan to keep the offer open till at least December 31st, 2017, but could extend it.
Understanding the differences: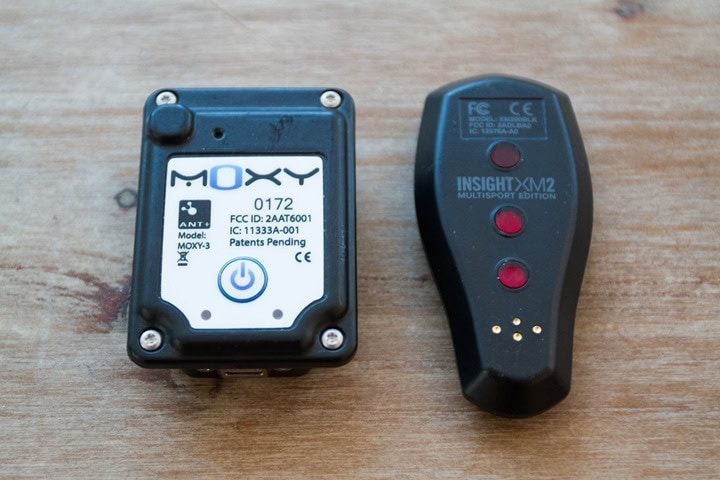 Now, there's some things to understand here on the differences.  This isn't an Apples for Apples trade-in.  More like Lemons for Oranges.
Moxy is in many ways similar to BSX.  The differences right now come with respect to range, as well as features.  I'm going to cover some of the high-level differences here.  However, I'd recommend the video down below for some of the finer details.
What the device does: Moxy is much more of a 'device unto itself' type approach. Meaning that BSX has (until it's shut off) more of an ecosystem/platform around it from a software standpoint (phone app, cloud platform, etc…).  Which Moxy lacks.  In my opinion, this makes Moxy harder to use day to day for data gathering for a single athlete (me).  Moxy also doesn't have a test mode that automatically determines your lactate threshold.
However, inversely, if I were doing studies or working with multiple athletes, then Moxy would actually be easier since I can just plug it in via USB and grab the files using their downloader – without having to instantiate a cloud account, etc…
Where Moxy catches-up here though is that Moxy works with Garmin Connect IQ data fields on virtually every Garmin device out there these days.  So concerns in the past about storing the data are somewhat irrelevant if you have a Garmin unit, since you can just do it there.
How it attaches: The BSX devices attach to a calf sleeve, which is pretty slickly designed.  It's one of the things I credit to why BSX succeeded actually (for a while anyway).  Moxy's sleeve isn't quite as slick, but is more flexible in terms of placement.  You can place it on any muscle groups you can think of.  Thus you see researchers and coaches use it to measure many different places.
What they transmit: Currently Moxy transmits tHb (Total Hemoglobin Concentration), whereas BSX Gen1 does not.  BSX Gen2 does however, and released a software update a bit over a year ago with it.  So, if you have a BSX Gen1 device, you're getting more data out of this.  At present, Moxy data can be captured in the following apps:
All Garmin units with Connect IQ (Native on 735/Fenix5/935)
All Wahoo ELEMNT devices

PeriPedal (desktop app)
PerfPro (desktop app)
Golden Cheetah (desktop app)
IpBike App (Android phones with ANT+)
Analyzing the data: BSX's analysis is almost entirely done on their existing platforms.  Once those go away, so does your data and the ability to dig into it.  However, BSX has always had the leg up here in terms of providing guidance around what this data means (i.e., LT testing and generating easy to understand results).  Moxy lacks any of this platform around it, so you have to use either 3rd party apps or understand the data more from a science side.
However, tons of apps support Moxy data today, specifically:
TrainingPeaks
WKO4
SportTracks
CyclingAnalytics
Today's Plan
Stages Link
So as you can see, data transmission, storage, and processing is very transparent in the Moxy world.  There's no tie-in to anything behind the scenes.  So the device will essentially work forever, no matter what happens to the company.
All of these above points somewhat ignore/skirt/avoid some aspects of the science and accuracy differences.  I'm not entirely going to get into that here, as I don't think there's quite enough data to be super clear on it.  Part of the challenge is while you can make generalized comparisons, you can't place both devices on the exact same muscle – thus, any comparisons aren't exactly the same.
Moxy a long while back uploaded this video that explains (in incredible sports tech geekery) some of their devices from a very technical manner.  Again, it's super-detailed and might be a bit much for some, but worth it if you're considering the deal.
Wrap-Up: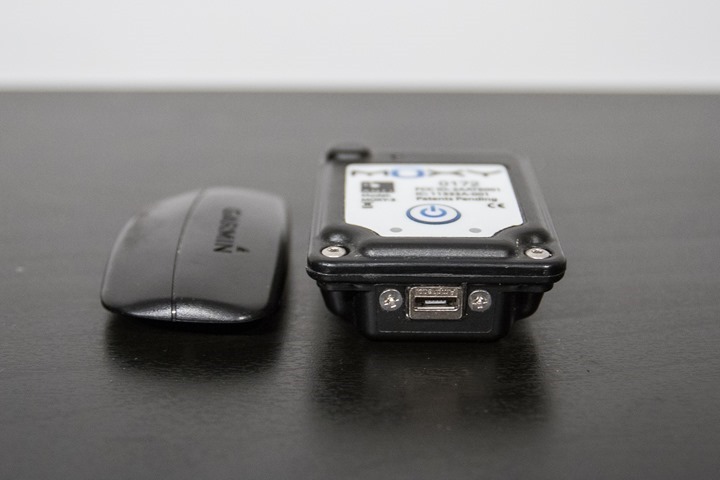 For some people, this will be a solid way to save $150 and get themselves out of a pickle.  But I want to caution that I think for a different target audience, this might be trading one pickle for a different pickle.  What made BSX so popular was the ease of use of the platform, and specifically getting training guidance/recommendations out of it.
Whereas Moxy requires a bit more of you putting the pieces together and coming up with training guidance.  On the flip-side, it gives you a ton more flexibility from a data science standpoint.  So if nothing I've said in this post scares you from a technical level, then you'll probably be well suited for a swap.  Whereas if your eyes glossed over a bunch, then you may want to wait and see what happens with BSX.
Like I said, hopefully BSX as a company can find a solution that keeps BSX users happy for years to come, after all, they wouldn't have become the company they have without these users.  Oh, and again, the Moxy link for the trade-in details and such is here.
With that – thanks for reading!