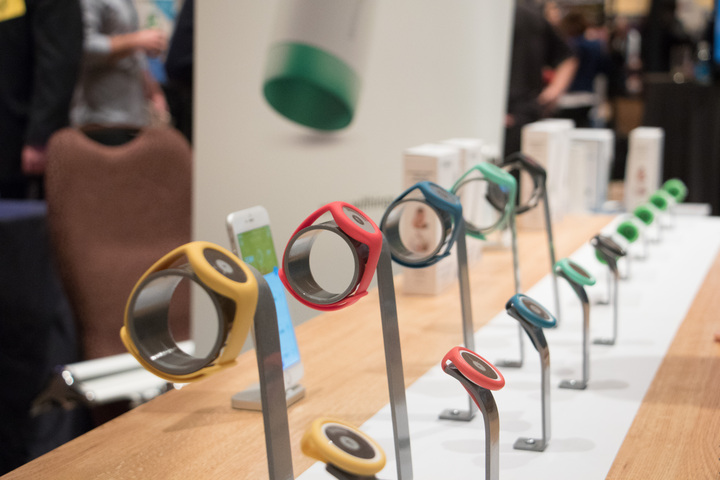 As expected the early part of CES week saw a lot of new product announcements. There are lots of new players on the field with some innovative new products (and some obvious knock-offs and re-makes of existing technologies); but also as expected, many of the established sports gadget companies also presented new offerings today.
Withings Go Activity Tracker
One of those experienced players is Withings, today releasing a new minimalist activity tracker. As you'll recall Withings has an established footprint in the world of sports gadgets with their Activité line of watches, their WiFi scale, their Aura sleep system, and their Pulse activity and heart-rate device.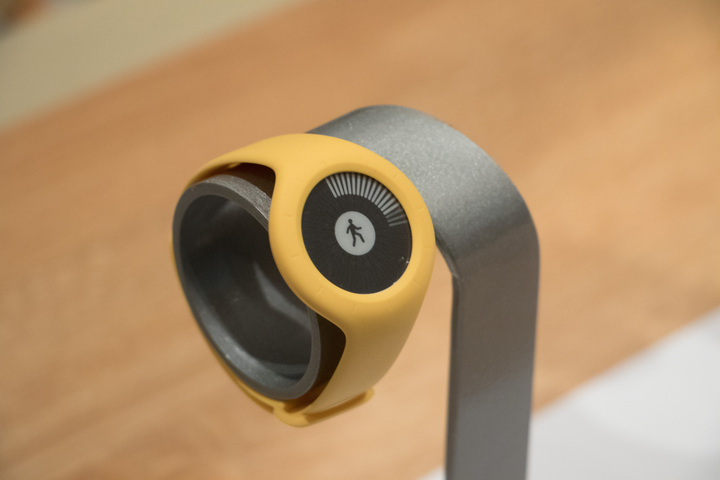 This is an interesting product, most notably because of its relatively low price, straight forward set of features, and interesting wearability possibilities. As expected of all activity trackers these days, the Withings Go will keep track of the basics such as steps, distance, and calories. But for a $69 device the Go has a few more notable features. Automatic run, walk, and sleep detection adds to the Go's versatility by making it an always-on tracker; but with the added water resistance the Go can also self-detect and measure some swim metrics (time and calories).
Though lacking a backlight the Go does offer great all-condition readability thanks to its touch screen E Ink technology. The tradeoff here is that the Go offers an 8-month battery life (CR2032). And the Go leverages more functionality via its integration with the Withings Health Mate app (iOS and Android).
The default always-on screen shows a graphic representation of your 0-100% goal attainment for that day, great for quick glances and constant awareness.  Once you reach or surpass your goal you get the ubiquitous gold-star display along with some animated flashiness to make you feel good about yourself.  Or you can change the screen to a simple analog watch face with a tap, and you can do a reverse white/black display.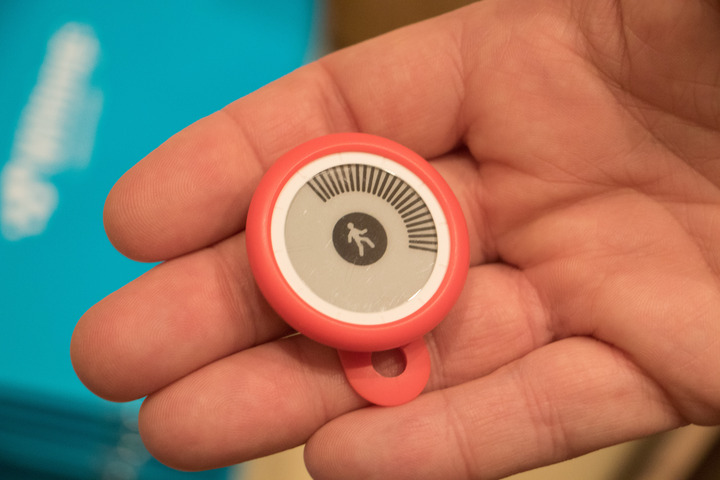 At first glance the Go may not visually be overly impressive, but its touted wear-it-your-way versatility allows for wrist or waist based wearing, but you can also just keep it on your keychain or tucked away in your pocket, where you can forget about it while it constantly auto-syncs to your mobile app.
Thanks for reading!
–
Don't forget to check out all of the DCR CES 2016 coverage, as well as a slew of updates that were only seen on Twitter.  It was a crazy busy week!