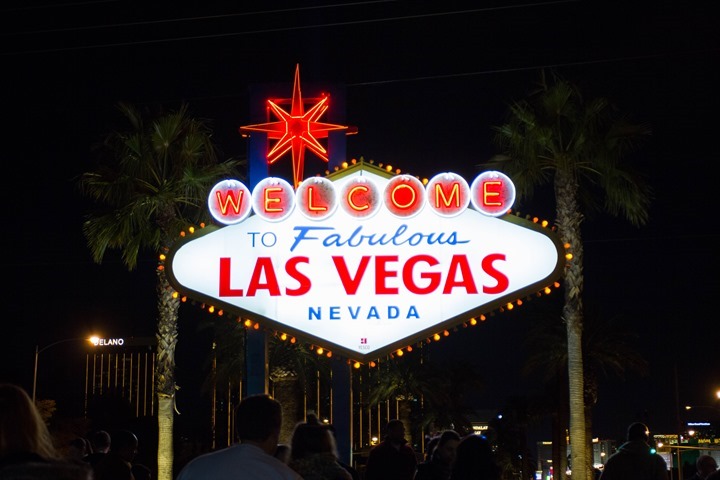 Yup, it's that time of year again – when tech blogs the world around explode with news about fancy new gadgets at CES (Consumer Electronics Show).  All sadly mere days after you just finished unwrapping new Christmas gadgets.  Such is the cruel way the tech industry rolls.
I'm back in Vegas already and have a huge line-up of new products that'll be announced over the coming days.  CES is a little wonky this year in that it starts on Wednesday (through Saturday), versus the usual Tuesday opening.  This means that collectively everyone is confused as to when to announce new things (usually people just do it Monday afternoon/evening or Tuesday morning).  So this year the announcements are spread from Monday through Wednesday morning, with the bulk being Tuesday morning (it'll be like rush hour around here!).  There are also some announcements that quite frankly the company hasn't decided when the announcement time is.  So for those I've just got posts ready for whenever they get their acts together.
Looking at what's on tap, I think this will be the strongest year yet of fitness/sport related announcements.  And, there's also a bunch of stuff I haven't even received briefings on yet, slated to occur Monday/Tuesday.  Fun times ahead!
Here's some quick thoughts by category:
GPS Watches: Definitely expect to see more entrants here, from more companies.  Gone are the days where it's just Garmin/Polar/Suunto.  This category will continue to expand as others try and get into the game.  The challenge for new players will be showing they understand how to cater to the fitness market, something that many from a pure tech (non-sports) background screw up.
Action Cameras: While I don't expect to see new GoPro branded action cams announced this week (could be wrong), I do expect plenty of other action cameras from many companies.  Especially more focus on 360° action cams, as well as those connected via 4G/LTE type networks.  We saw introductions of both products last year, but all of the entrants I've played with thus far have been kinda rough around the edges still.
Activity Trackers: Expect plenty more as usual, ranging from definitely worthy to absolute no-name garbage.  Many forget that when it comes to activity trackers – the platform is equally if not more important than the device itself.  A poor software platform will quickly have you tossing the tracker.  I'll cover as many interesting ones as I find, but won't generally waste time on things that aren't worth your time.  Also, expect that most will have optical HR in them, but as has been the trend lately – most of those optical HR technologies will somewhat suck (only a few good players there still).
Other Wearables: Like activity trackers, plenty going on in this space.  Whether it's worn as running shorts, sports bras, or even on your head – there's a lot going on right now in this area.  Some of it is just recycling existing ideas that have been around for years (i.e. HR integrated sports bras), others improving on technology (heads up displays), and yet some totally new things in the space.
Sport/Follow-Me Drones: Lots has started occurring in this space in the last few weeks with a few drones from last year shipping, mid-shipping, or days/weeks away from shipping.  I've got one unit (Hexo+) that arrives tomorrow to my hotel here (finally), but I'm really waiting for Airdog.  Of course, expect more announcements this week.  These units will continue to scale down in size, and up in smarts.
For those that are new to the hoopla that is CES, you can look at all past CES posts with this simple link here.  Or, you can look at just the CES2016 ones as they come up. Since posts will be coming fast and furious over the next few days, note that the front page only shows the latest 5 items.  But you can always click the 'Blog' button to see a list of everything (chronologically).

Finally, I'll have Randy Cantu with me again this year, and we'll be working in tandem to get out as much goodness as possible.  In the event you see something interesting that's been announced that you haven't seen a post on, shoot me a quick tweet and we'll tackle it.  However like always I'm looking for sports technology, not so much TV's or stereo systems.
With that – let's get this show on the road!
Thanks for reading!
–
Don't forget to check out all of the DCR CES 2016 coverage, as well as a slew of updates that were only seen on Twitter.