Here's what I was up to in the very short amount of time I had home this weekend (after I got back from Mexico mid-week, I turned around the next day for a two-day trip to Amsterdam).
1) New Gadget Unboxing
The last 6 weeks since Eurobike have been a whirlwind, as it always is this time of year.  It's the confluence of the busiest sport tech season (Eurobike, Interbike, ANT+ Symposium), along with projects related to my day job waking up from a summer slumber.  So basically, it's non-stop travel. Plus, toss a wedding in there for good measure.
As a result, the piles of gear from trips is monumental.  The office and cave are clear no-go zones right now to visitors, as it looks like explosions happened in there.  Basically each weekend I've been having 24-36hrs at home to get things ready for the next week.  This weekend I wanted to get a few things unboxed that came in over the past few weeks, and get a few others all hooked up.
For example, I unboxed a slightly updated version of the Tacx NEO trainer.  It's physically the same as before, but since the firmware update wasn't available yet (comes out in the next 7-10 days), they wanted me on the latest firmware that all other customers have – versus the late August one (pre-dates production shipments to customers).  So I swapped that out.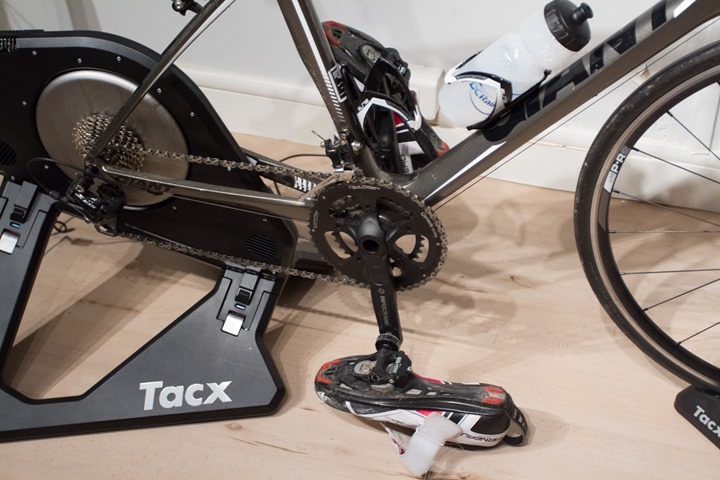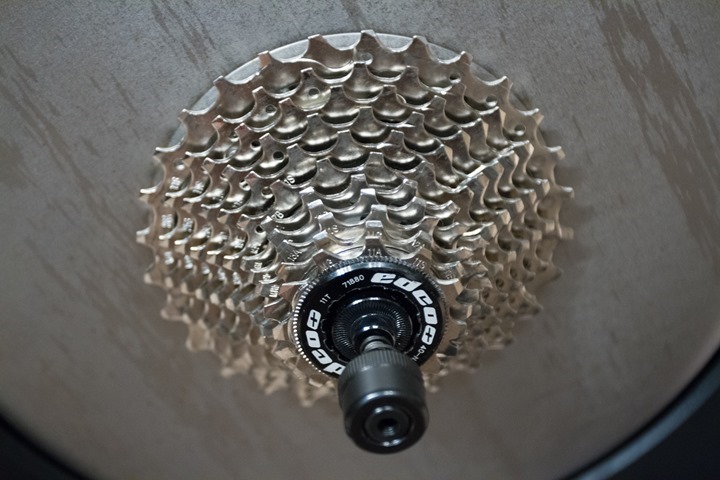 Oh, and Lucy visited.  And by visited, basically she just owned the picture and kept on going – she didn't care.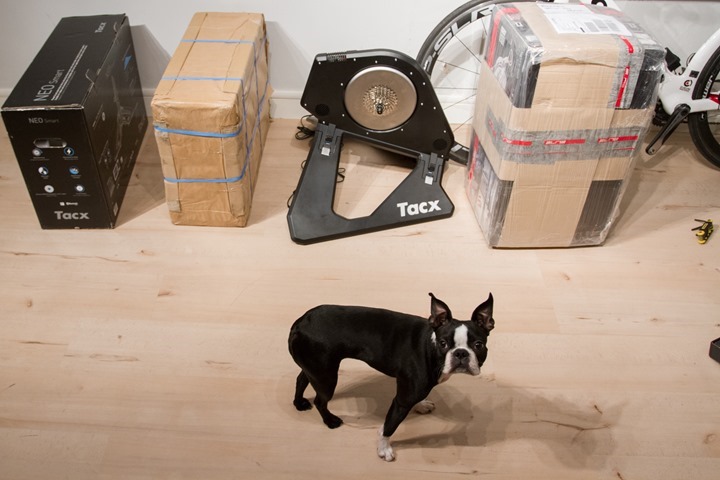 Then I had the PowerTap C1 production unit to get installed, so basically another swap from the pre-production unit I'd been running on most of the summer.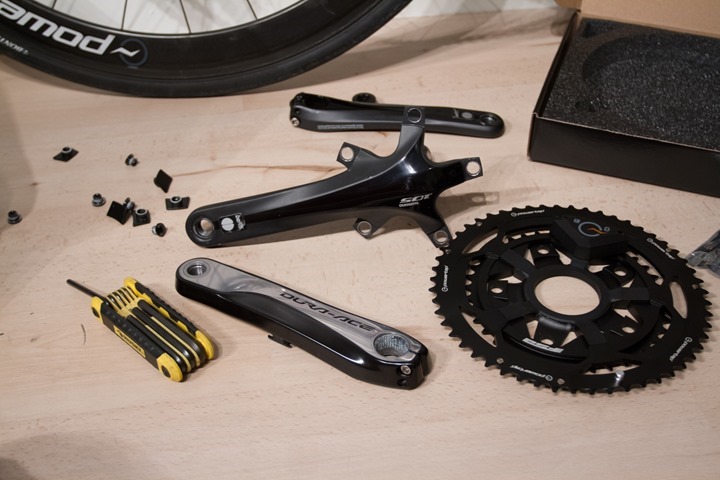 There was also the updated 4iiii Precision left-only crank that they handed to me two weeks ago, so I plopped that on the other side of the C1 unit.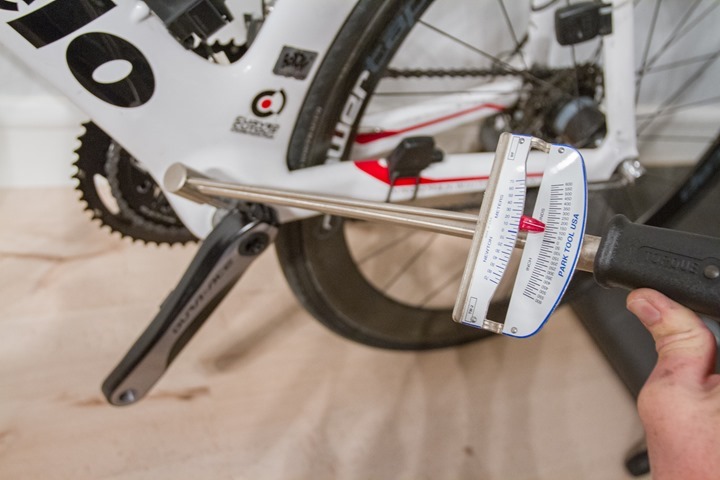 And finally, the Elite Real Turbo Muin B+, which is the new dual ANT+/BLE version of the Elite trainer with FE-C that they released at Eurobike.  I've gotta finish getting that setup since I was short on spare cassettes.  I'll pick a few more up this week in the states.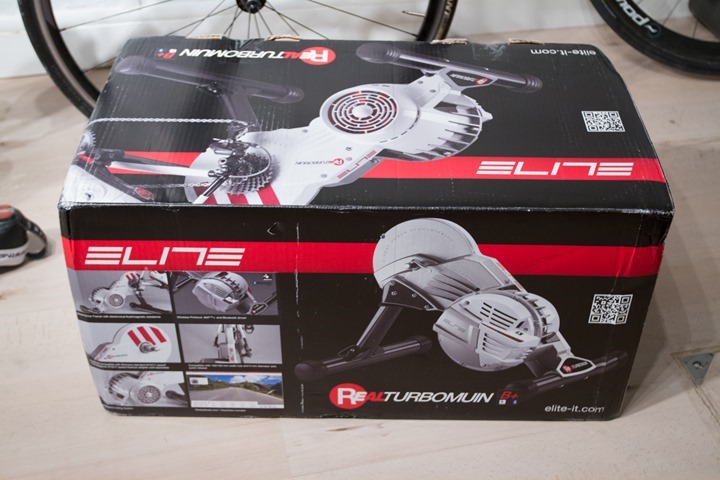 Not to mention the Gen2 BSX device, but I've got a photo of that in my run section.  Plus all sorts of other unannounced stuff.
2) Dinner out on the town
We checked out a new dining spot across town (well, new to us anyway) on Friday night.  This restaurant was about as far from us within the city limits as you could get, but turned out to be definitely worth the trek. They had a three-course menu, for 37EUR (which is very reasonable here in Paris), and we made good work of it.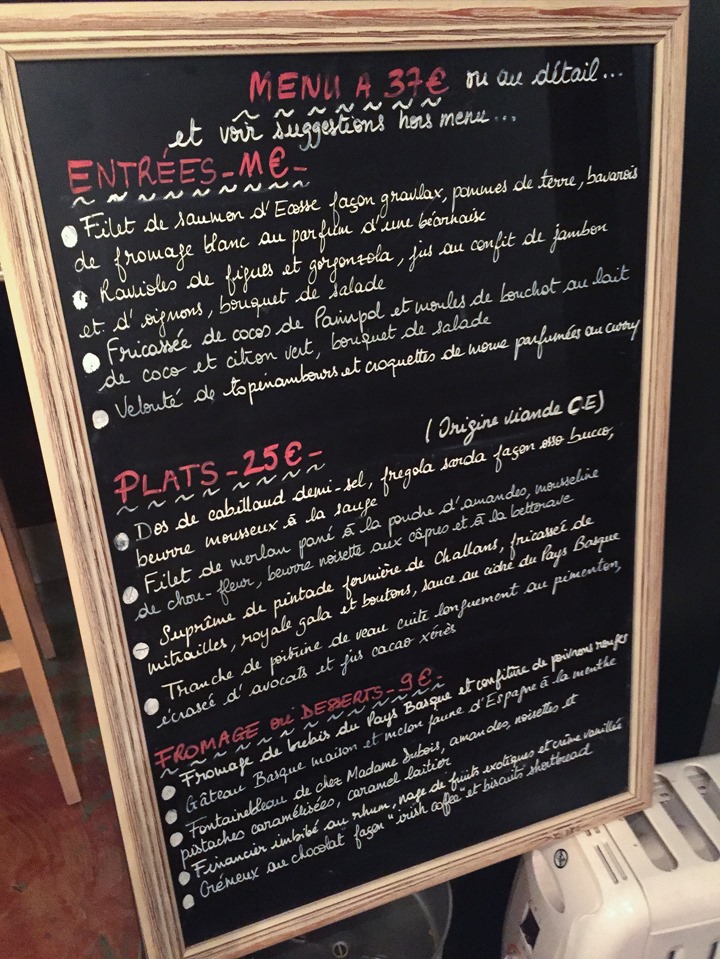 Here's my appetizer, a gorgonzola ravioli with fig: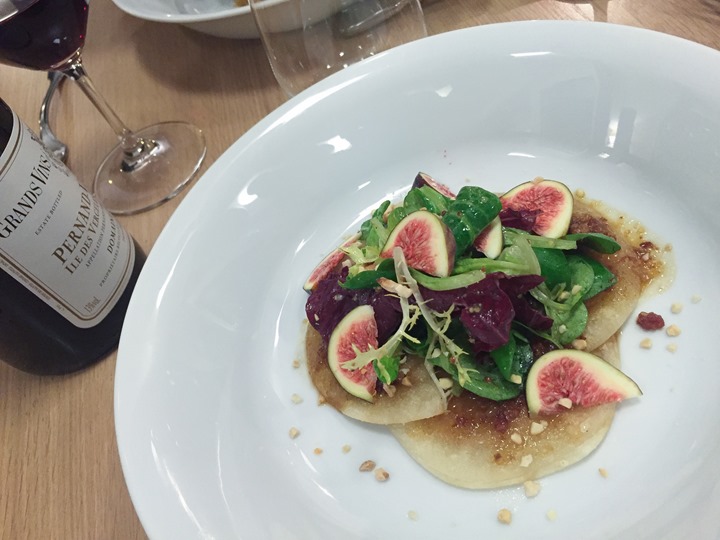 Then the main course; I got the cod.  I'm not usually a cod (or any fish) person, but this was tempting and really solid.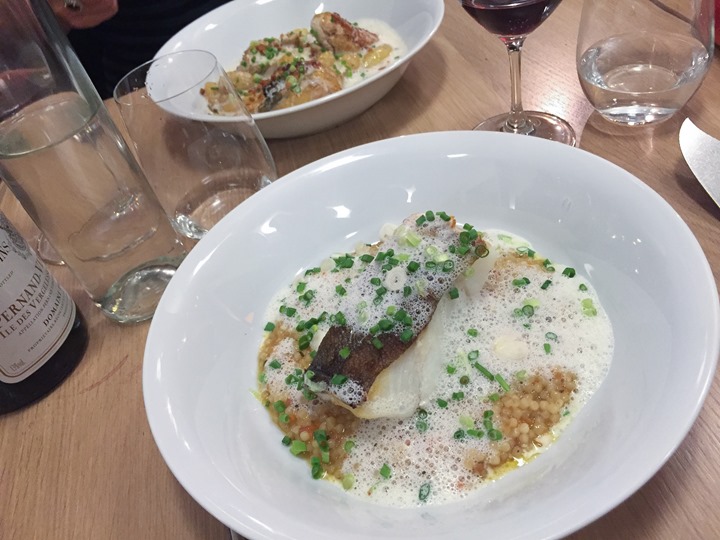 And finally, a dessert course, which was a mousse of sorts.  The Girl's is in the back, the cheese with caramel and candied nuts.
Realistically, we should have just walked home to burn off the calories.  But alas we had to pickup a bunch of stuff from an event the CupCakery had done earlier in the evening – thus walking with half a dozen baking sheets across town would have sucked (though, made us rather strong).
3) A Night Run
Saturday evening before heading out I snuck in a quick run.  Just about 45 minutes as a loop around the core of the city.  It was getting fairly dark, so the photos didn't come out well.  I was doing a blend of the TomTom Spark, Epix, FR25, and also the new Gen2 BSX device: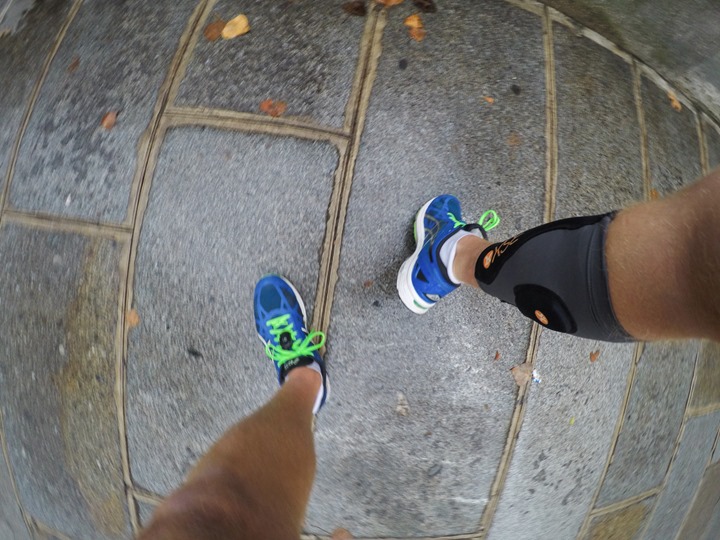 All worked well, minus the fact that I forgot to charge the Spark until a few minutes prior – so it died about a mile short of my end-point.  Otherwise it tracked fine.  Probably should have turned off the backlight to ensure it made it (and disabled music).  Alas, live and learn.
I looped along the river bank for a bit, the same one that the mayor re-emphasized plans this weekend to turn into a pedestrian/cycling only area next summer (removing what is basically a highway).  Can't wait!  This section below is just at the exact spot the highway ends: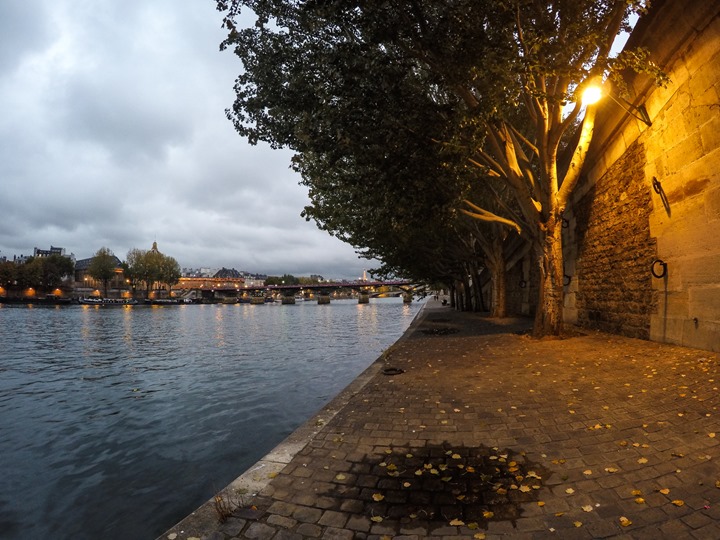 I then looped up through the Louvre: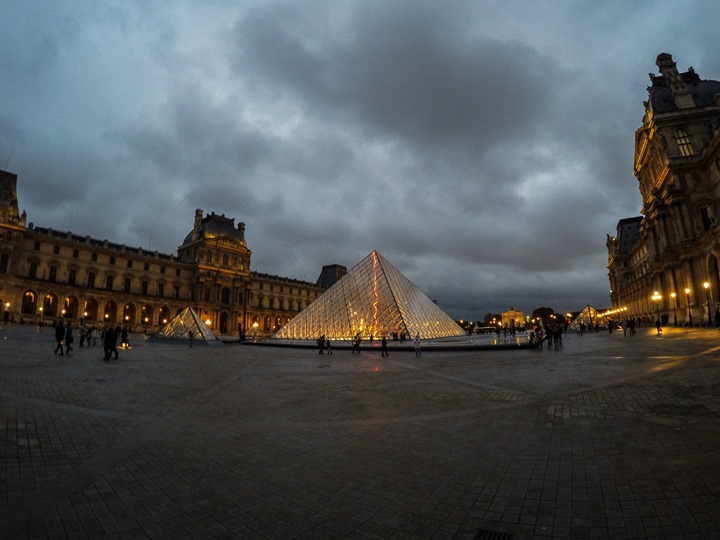 And then back around near Concorde where some sort of exhibit is being installed with large and very bright buildings.  Sorry, fuzzy pic: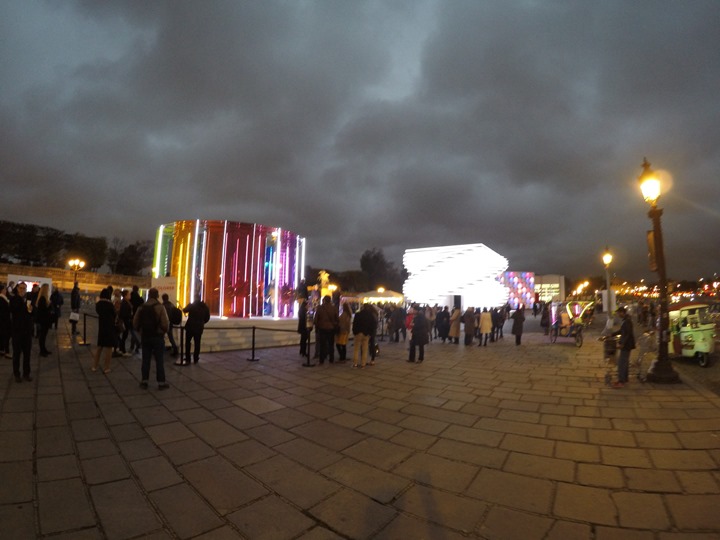 Finally, back home from there.  Nothing too fancy – just as much as I could squeeze in on an otherwise busy day!
4) DIY Blind Wine Tasting
Following my run, it was more or less straight out to our friend's house for a blind wine tasting.  They had come up with the idea a few weeks ago, as a fun excuse to consume more wine.  Now it's important to understand that living in France we get wine super-cheap.  Most of us will buy very good 5-7EUR ($6-$8) bottles of wine regularly.  Any more is splurging, and often unnecessary.  Heck, most of the time our favorite bottles are about $5.  Sure, some varieties/regions cost more, such as Bordeaux, though honestly I'm not normally a huge Bordeaux wine fan.
In any event, in this case, the baseline rule was that each couple would bring a single bottle worth 25-35EUR.  Basically – increda-expensive for what any of us would normally pay.  Further, to keep things focused, all wines had to be from Saint-Émilion, a small area within the greater Bordeaux region.  Once we arrived the bottles were all wrapped identically and then given simple A-H letters.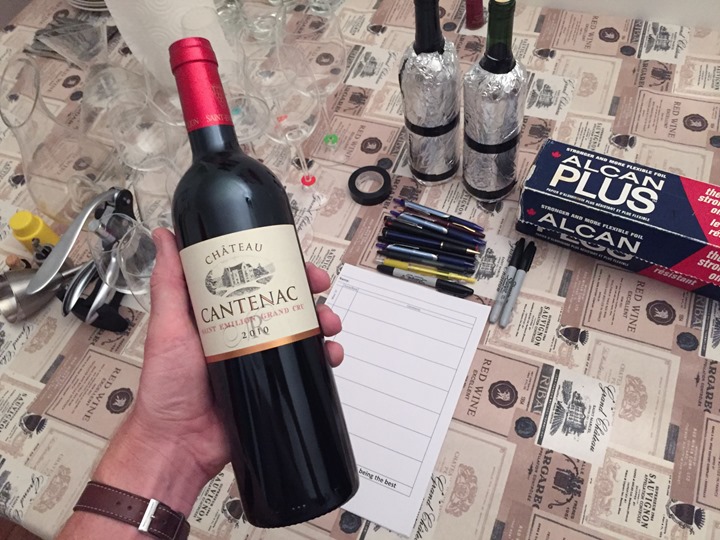 From there, our lovely hosts had created tasting note sheets so each of us could rate the wines and write down notes.  As one might expect, after 8-10 glasses of wine (no matter how small the pours), the notes got a bit…sketchy: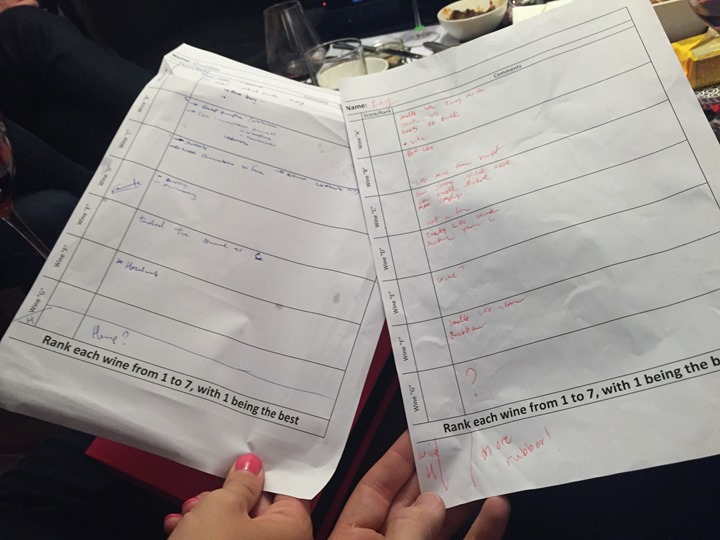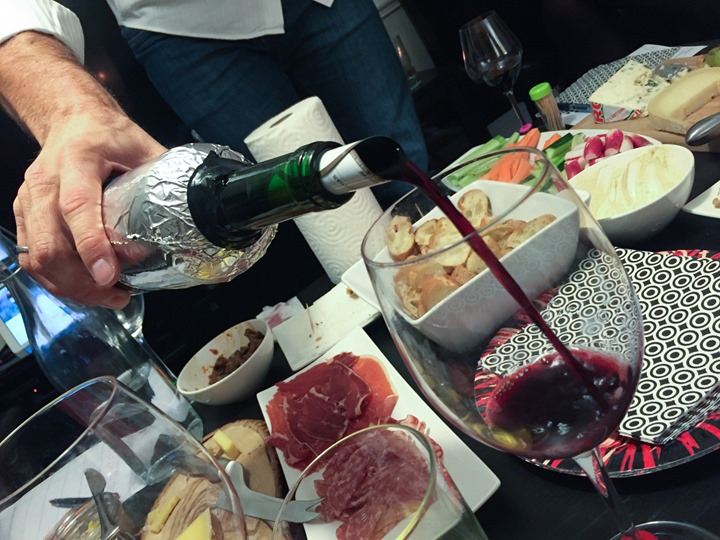 Here's a few pics that David and Lillian took during the evening.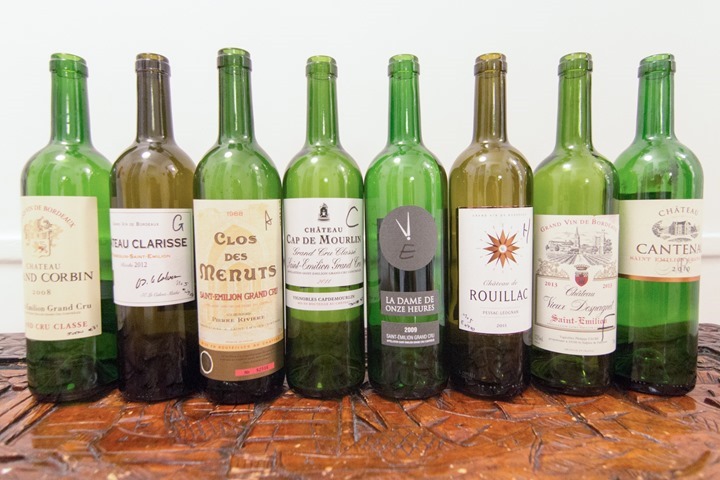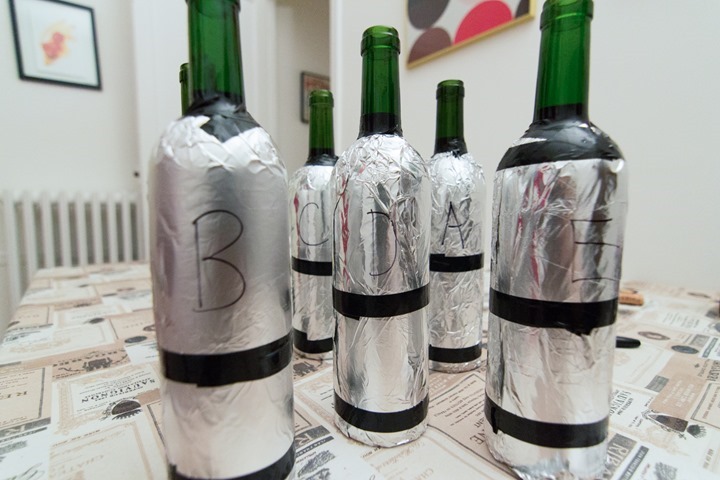 The Girl is arguing the finer points of one of the glasses, while I'm considering stealing her answers.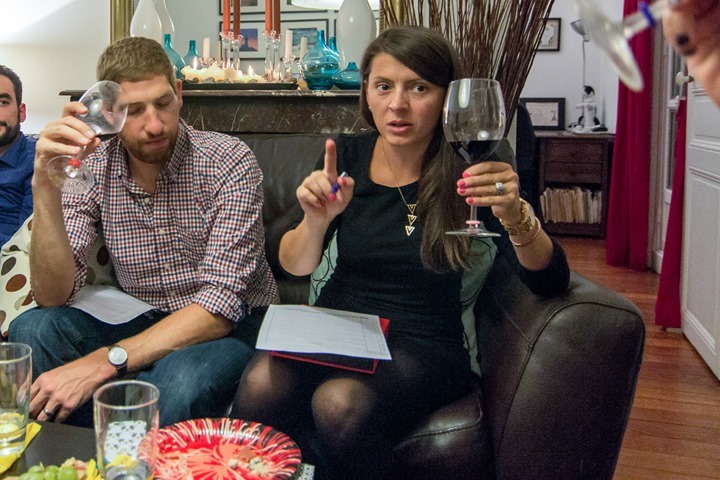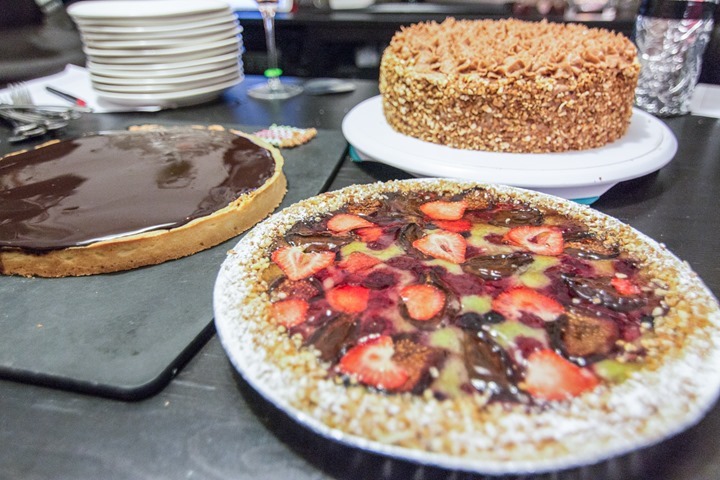 Afterwards, we ordered all our preferences and those went up on a big crazy Excel sheet as rankings.  The sheet even included cost per point rankings and all sorts of ways to even things out:

Our hosts had snuck a single 89EUR bottle of wine (Clos des Menuts) in there, to see how that'd fair.  Interestingly, it rated rather poorly (even by some in the group who are trained sommeliers).
Ultimately, this wasn't some sort of fancy wine-snob event. It was basically just an excuse to drink wine with friends.  But certainly a fun night!  Thanks to David and Lillian!
5) Up In The Air
By 5AM Monday morning I was back on the way to the airport for another work trip.  Albeit, a bit of a special work trip (more on that soon), but a work trip nonetheless.  I'm off to Newark, DE.  Yes, Newark, but no, not New Jersey.  Delaware.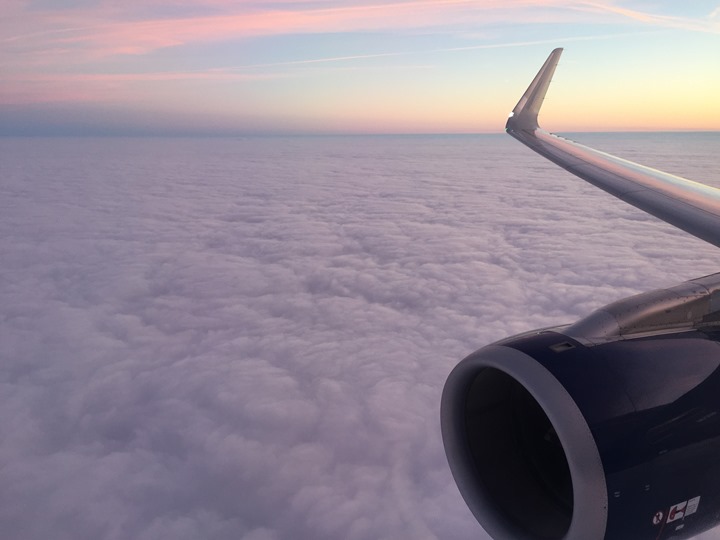 In any event, I was treated to another nice view of Greenland this time as I crossed the pond.  For those keeping track I've crossed the pond four times (roundtrip) n the last 4 weeks.  It's rare that my flight track takes a northerly enough route to see Greenland during daylight hours – but even more so rare that it's clear enough to see.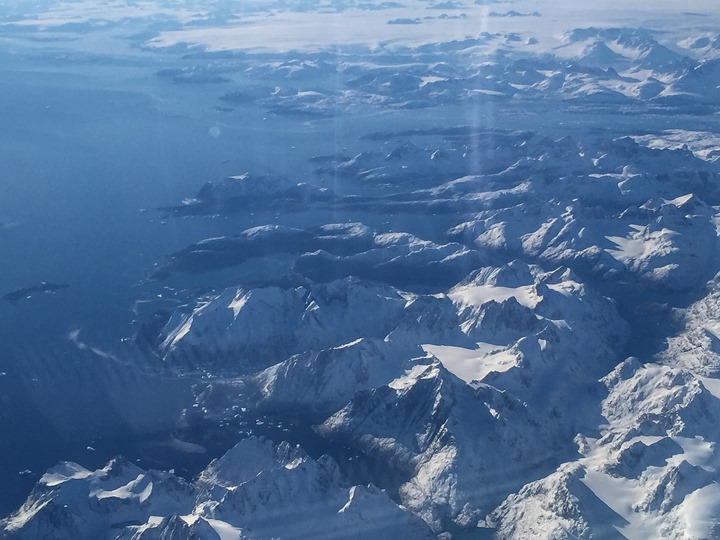 Today was spectacular with the remnants of icebergs from this past season still cluttering the coastline and bays.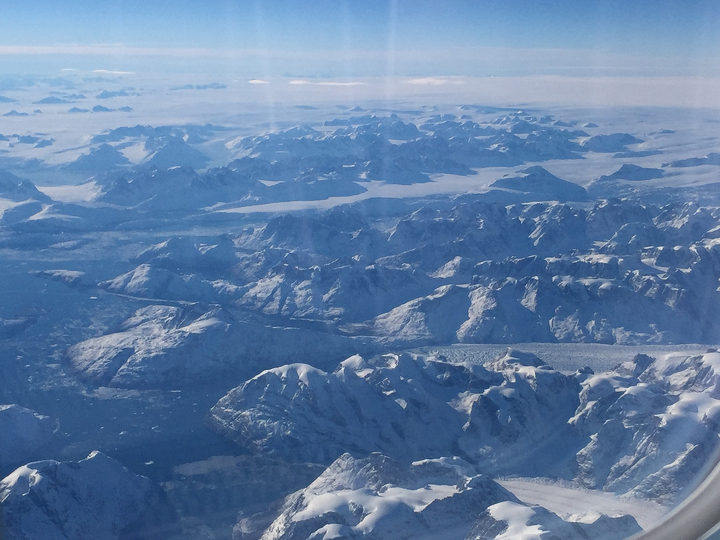 So while the pictures may not be the clearest – it's still super cool.
In any case – off to work I go – hope everyone has a great week ahead, thanks for reading!