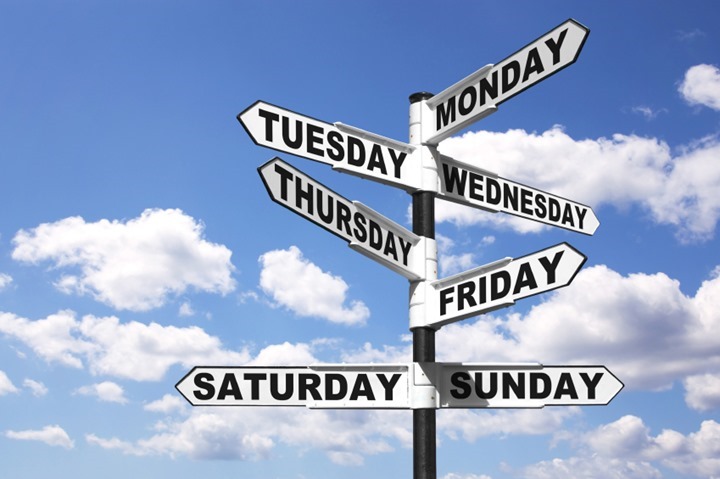 The Week in Review is a collection of both all the goodness I've written during the past week around the internet, as well as a small pile of links I found interesting – generally endurance sports related. I've often wondered what to do with all of the coolness that people write, and while I share a lot of it on Twitter and Facebook, this is a better forum for sending it on to y'all. Most times these different streams don't overlap, so be on the lookout at all these places for good stuff!
So with that, let's get into the action!
DCRainmaker.com posts in the past week:
Here's all the goodness that ended up on the main page of DCRainmaker.com this past week.
Sunday: Week in Review–October 10th, 2015
Wednesday: 5 Random Things I Did This Past Week in Mexico
Wednesday: AmpStrip decides not to do fitness, refunds everyone
Thursday: Because it's October: Garmin Edge 520 Giveaway Winner Selected!
Thursday: Garmin Varia Bike Radar System In-Depth Review
The DCR Podcast:
Here's the low-down on what was covered this past week in the DCR podcast:
– Trainer Apps: Deciding between Zwift and TrainerRoad
– A brief side discussion of coaching plans
– Optical sensors and heart rate variability
– Whether to get a power meter or a power controlled trainer
– On marrying a Newfoundlander
– What happens when a power meter dies mid-race
– How to use all this data for actual training/racing benefits
– Is Garmin's Connect IQ a dead-end?
Thanks for listening! Subscribing and rating in iTunes is much appreciated, and be sure to send in your questions via the voice mail widget at the bottom of the podcast page!
Stuff that I found interesting around the interwebs:
Here's a not-so-small smattering of all the random things that I stumbled on while doing my civic duty to find the end of the Internet:
1) Redbull Rampage Mountain Bike Crash: While many might have seen the video clip on the Red Bull rider that had a not-so-good run (actually, more than one of them), you probably didn't see this follow-up piece on folks questioning how far is too far.  After all, some 17% of the field ended up in the hospital. (via Neal Rogers)
2) Great white sharks takes out seal next to Alcatraz: Well then…who's ready for the Escape from Alcatraz triathlon (glad I already checked that one off the list…)?  I prefer to keep my great white shark and triathlon experiences separate, thank you very much.
3) A New Sheriff in Irontown: A pretty interesting interview with the new owners of Ironman (Chinese company Dalian Wanda).  Obviously it's largely a piece with marketing-esque answers, but still interesting snippets mixed in there.
4) Specialized Win Tunnel Tire Testing: You'll see my gadget testing post soon (just gotta get past this week of upcoming craziness), but this piece from Tom on tire testing is a good start.
5) What if Volkswagen made power meters? A funny little post from Brim Brothers on how a company could try and fake my power meter accuracy testing process.
6) UCI loosens onboard camera restrictions: Good to see that teams can now add cameras as they see fit, without prior approval.
7) TRS Triathlon Gordon Ramsay Interview: Obviously I like cooking (and people who tell it like it is), and thus have a special place in my heart for Celebrity Chef Gordon Ramsey.  Nice short little interview prior to race day at Ironman Kona.
8) Can artificial waves ever be as good as the real thing? I never knew competitions now occurred in gigantically long wave pools. I always find tech stuff like this in other sports fascinating.
Sports Technology Software/Firmware Updates This Week:
Each week I quickly highlight some of the new firmware, app, software and website service updates that I see go out. If you're a sports technology company and release an update – shoot me a quick note (just one liners is perfect, or Tweet it at me is even better) and I'll make mention of it here. If I don't know about it, I won't be able to post about it. Sound good?
WKO4: Lots of new features have hit WKO4 over the past little while, here's a roundup.
Polar V800: This rolls out Android Smart notifications, among other updates.
Polar V650: They now support more 3rd party power meters, as well as ensuring Windows 10 compatibility.
Garmin Asia Version Updates: There were no major Garmin fitness-focused updates in the last 7 days for the normal unit versions, but if you had a Taiwan/China/Japan edition, there were a crapton of updates for those devices – notably the Fenix3, Edge 1000 and FR225
–
Thanks for reading all!