A rather busy weekend home in Paris, but also quite an enjoyable one.  It almost seemed relaxing actually.
1) Friday night lights…err…run.
I did both a longer run and a shorter Friday night run this weekend.  While the longer run was fun and interesting (I did half solo, and the second half with The Girl)…the photos came out better on the shorter run.  Thus, you get the shorter run.
Just before sunset I headed out.  Definitely glad I brought my camera with me.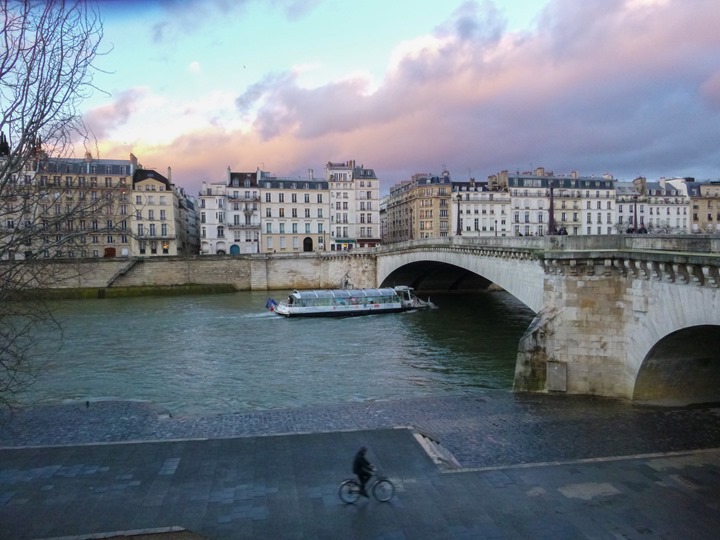 Speaking of which, I did recently upgrade my trusty little red camera (bought it when I was in NYC in December).  No drastic changes, just to the latest version of it, the Panasonic Lumix DMC-TS25.  The older one kept on giving me errors.  But it lasted at least 3-4 years.  It was a trooper, because I beat the living crap out of it.  Just like the older one, this new one is waterproof to 7-meters/23-feet deep.
This one also produces pretty pictures: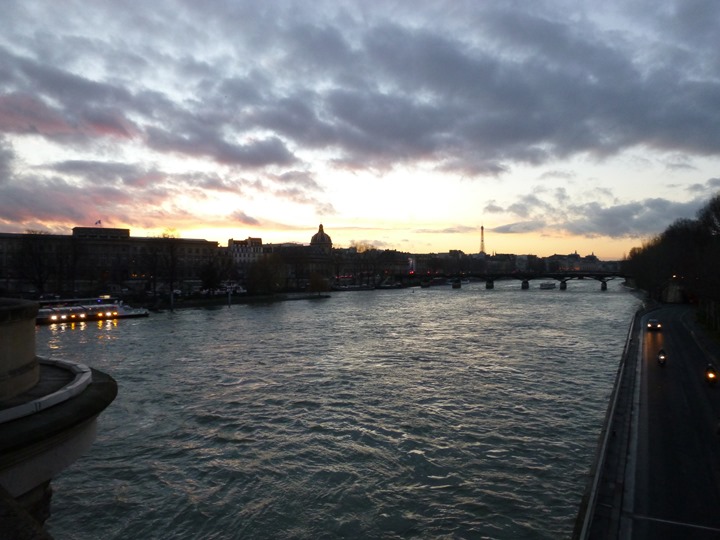 In any case, I basically just ran down the river to near the Eiffel Tower, before turning back home again.  Nothing too fancy.  I was testing some devices, including HR on the Fitbit Charge HR.  My plan is to have that review out sometime next week (part of the same review with the Fitbit Charge, non-HR edition).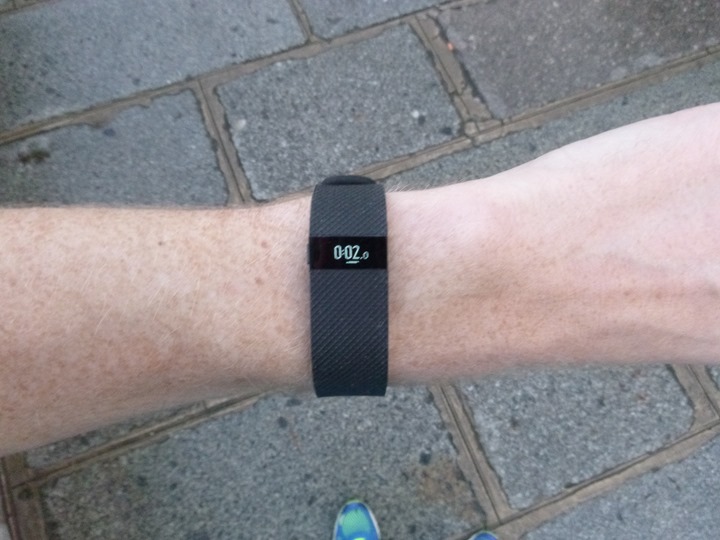 The river has been running a bit high lately.  So much so that a few days this past week the boats couldn't go in front of our house.  But it seems back to normal today for most boats.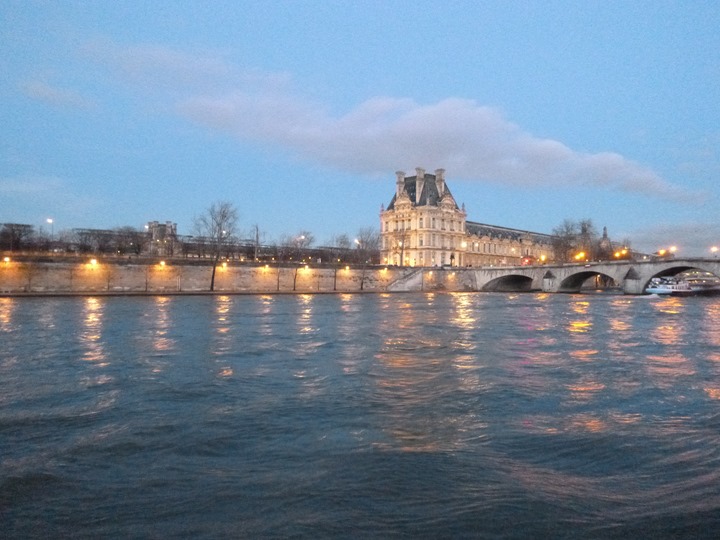 I like that it's gotten just a touch bit lighter out over the last month, enough where I can start a run around 5PM and it's not pitch black yet.  I'm definitely more of an evening runner than a morning person.
2) Fire & Ice
It's been a bit of an odd weekend in our little neighborhood.  First up on Friday was a wee bit of snow for about 30 minutes.  For those unfamiliar with Parisian weather patterns – it doesn't snow much here.  Perhaps 1-2 times a year it'll fall from the sky, but only every few years will it actually stick to streets.  In this case, it was just the sky falling variety: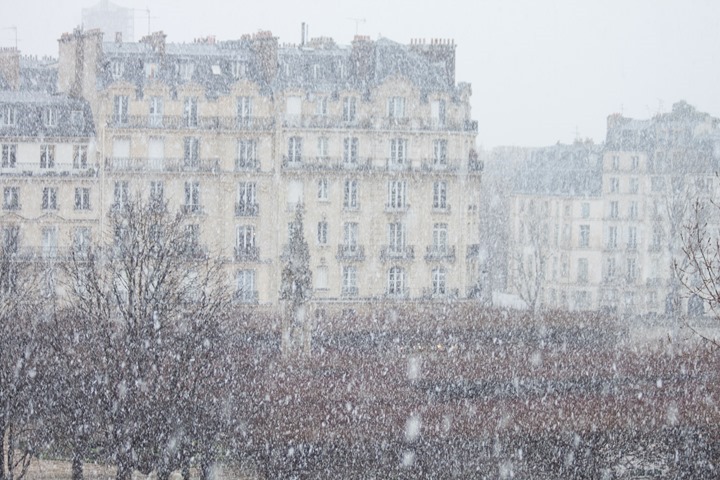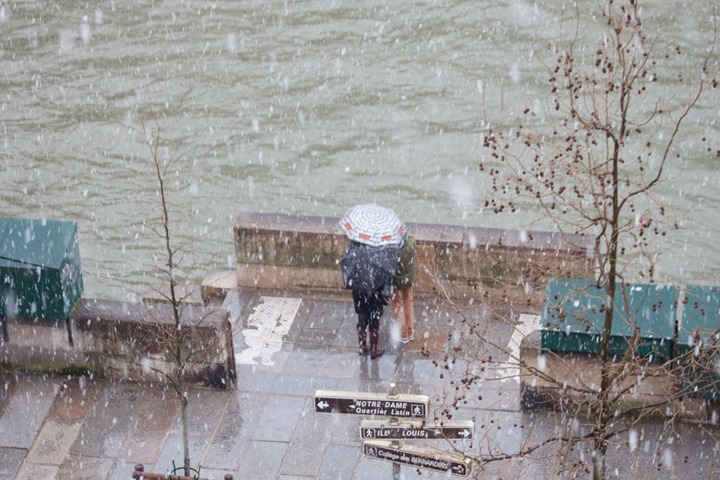 Slide forward to Sunday morning around sunrise and The Girl is headed over to begin the baking at the CupCakery.  She rings me to look at the window.  I do, and it's foggy.  Then she explains that it's not fog, but rather smoke.  Something a few blocks away is on fire.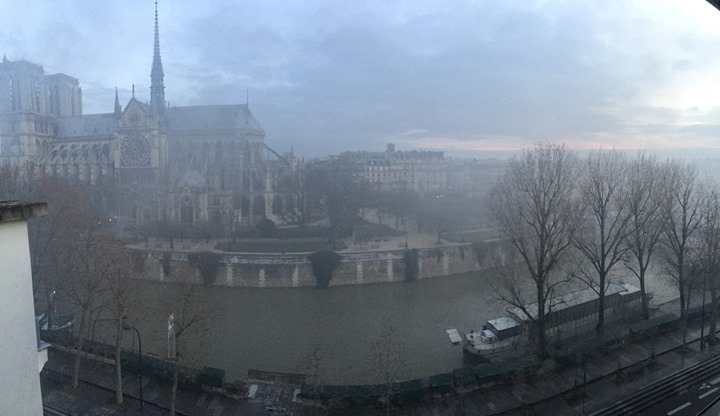 Over the next couple hours I'd check in here and then again, where things unfortunately were escalating from a street-level fire in a bar, upwards into apartments.  All sorts of things exploded as well, which were easily heard from our apartment as well, two blocks away.  Our apartment now also smells like a campfire, we were downwind and the smoke was at times incredibly thick.
(Photos above taken by The Girl, before the fire/police line got pushed waaaay back)
In watching the pompiers (firefighters), we were surprised that no water appeared to be being applied in the first 90 minutes or so.  It was mostly just a heck of a lot of fire vehicles around watching.  Though, I'm clearly not a firefighter, so there may well be some reason there.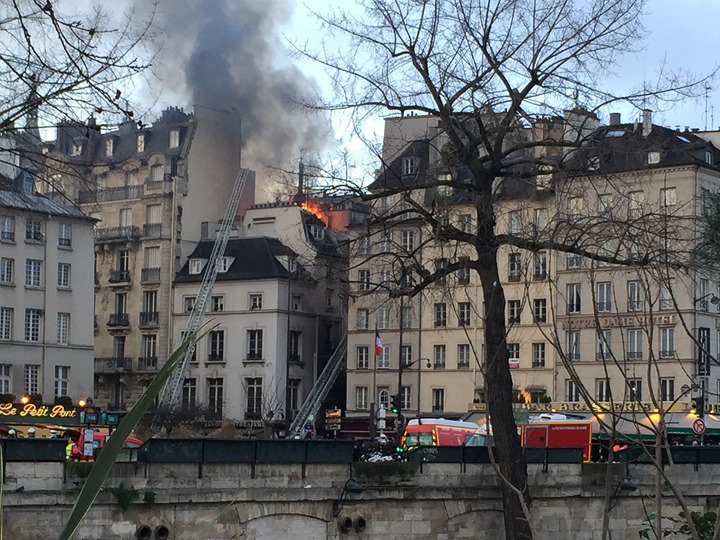 Afterwards, the building was quite heavily damaged/destroyed – though it astoundingly didn't spread throughout the very tight streets of that very popular tourist area (pretty much the smallest streets in Paris).  Though some of the buildings where people were evacuated had broken windows.  Thankfully (and amazingly) nobody was seriously injured.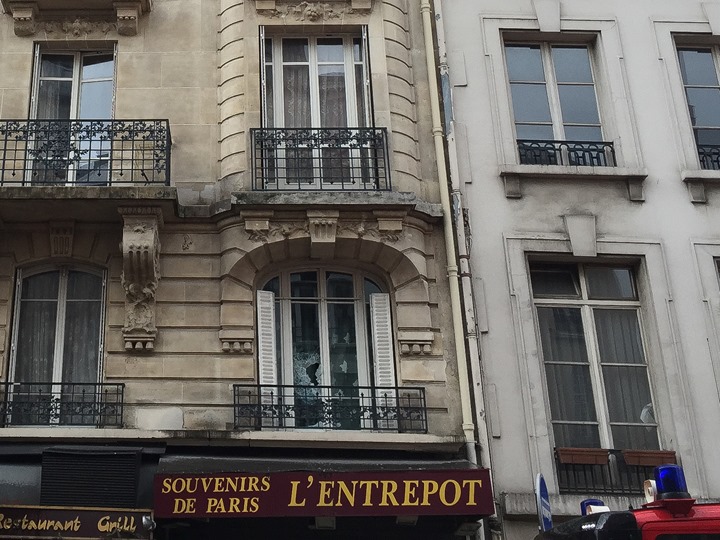 You can find a handful more photos on the Paris Pompiers Facebook page (impressively in-depth actually), as well as one of the local newspapers with videos.
3) A longish ride to Versailles and back
After adding a smoky smell to my clothing I headed out of town via my two-wheeled contraption.  The fire did cause a minor deviation on my normal route to Versailles, but nothing too troublesome.  There are typically two routes I take out of town that direction (to the West).  One for running and one for riding.  This time though I decided to mix it up and take the running one via bike.  It's much hillier, but a bit more direct than the other cycling route I usually take through Longchamp.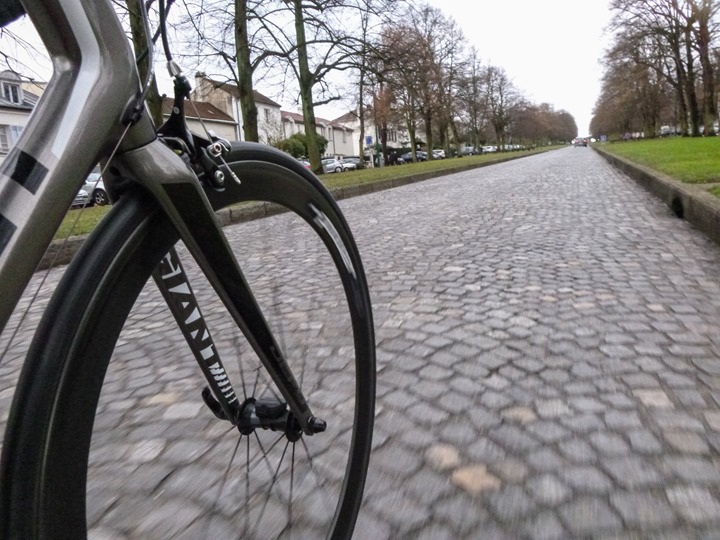 It also has the long cobbles stretch that's part of the Paris-Versailles race.  Which makes it great for power meter testing.  Three units on the docket right now, as I try and clear out three sorta backlogged power meters from my queue.  I've pretty much got data collection complete on two of them, just need to write up the post and do all the charts/etc.  They would be the Power2Max Type S, Verve Infocrank, and Pioneer Power system.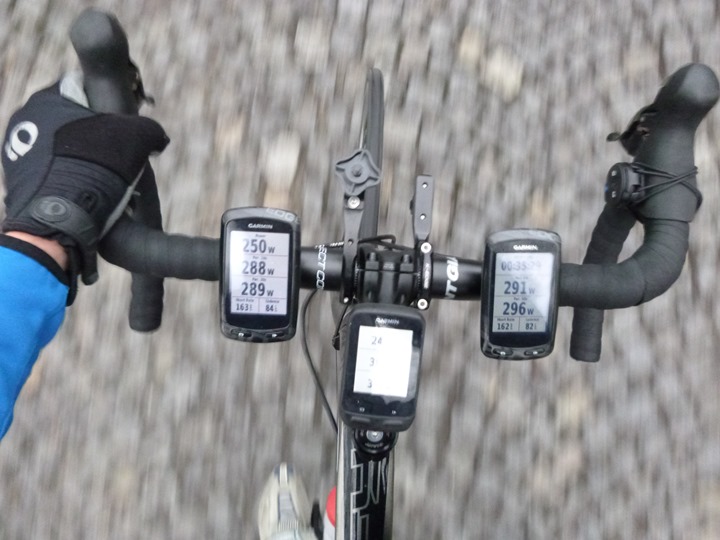 The trail via this route does involve a short few hundred meter off-road stretch, which transitions right where the runner in red is.  Speaking of which, there were approximately one gazillion runners out in the woods this morning.  Never seen so many people out there running before.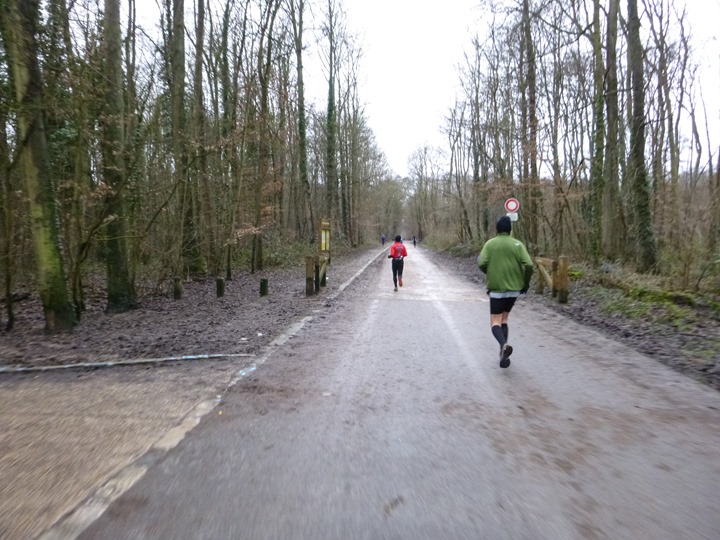 And then some uphill/downhill sections that were pretty messy with soaking wet leaves/mud.  But I just took it slow here.  No point in falling on an easy training day just to save a few seconds.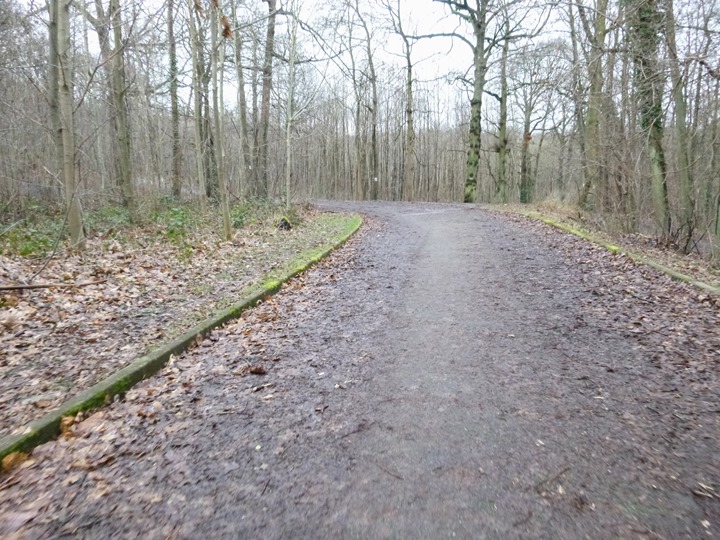 Took about an hour to get to Versailles, where I snapped this in front of the Chateau.  Not quite as much fun on a dreary Sunday as it is during the grand masquerade costume ball.  Speaking of which, tickets just went on sale again. Woot!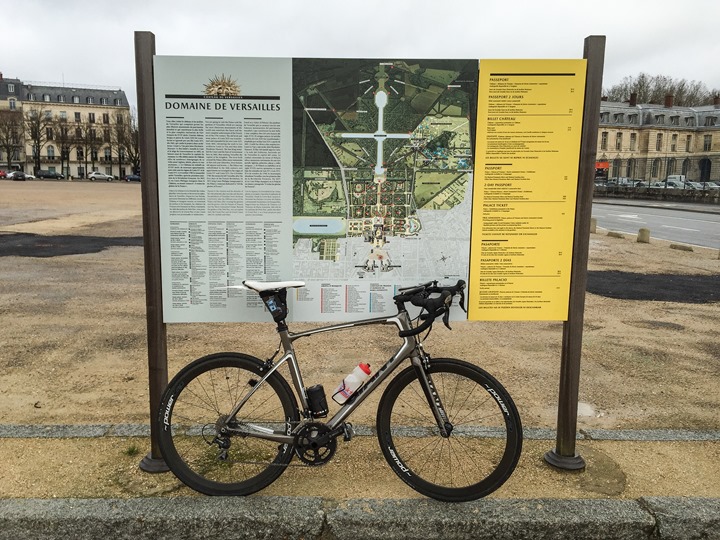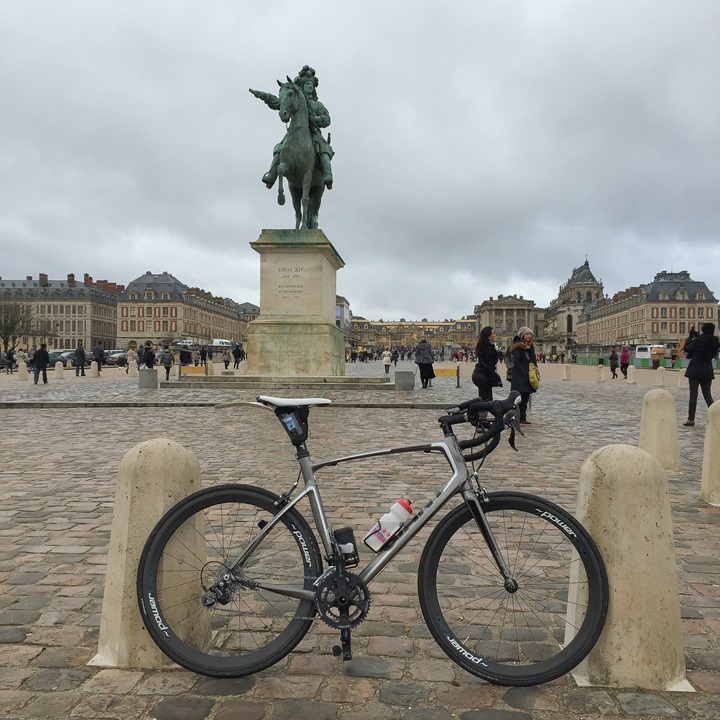 From there I meandered on home in a fairly non-direct manner, a touch over 2 hours all in.
4) A lot of walking and food:
Saturday, after our long run we headed out for a walk around the city.  It'd end up being about 4-5 hours.  More of a food crawl really.  We started off hitting up Treize, one of our favorites for southern style comfort food (US southern style, i.e. Charleston, SC where the chef/owner is from).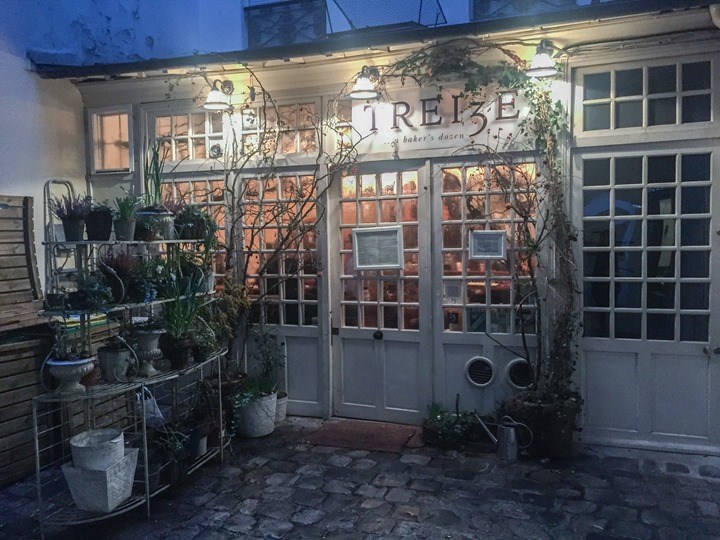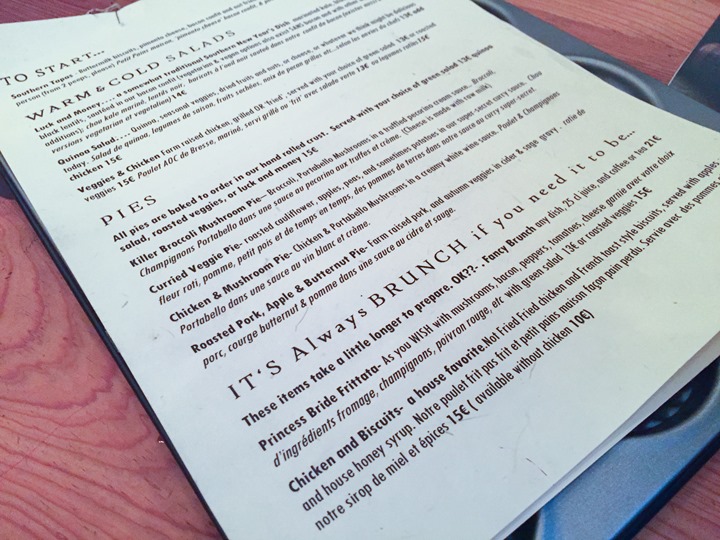 Then we'd walk from there all the way across Paris up to the northern section near Sacré-Cœur.  We stumbled through the Palais Royal (below), and then through some small shops in a building a few blocks away we never even knew existed.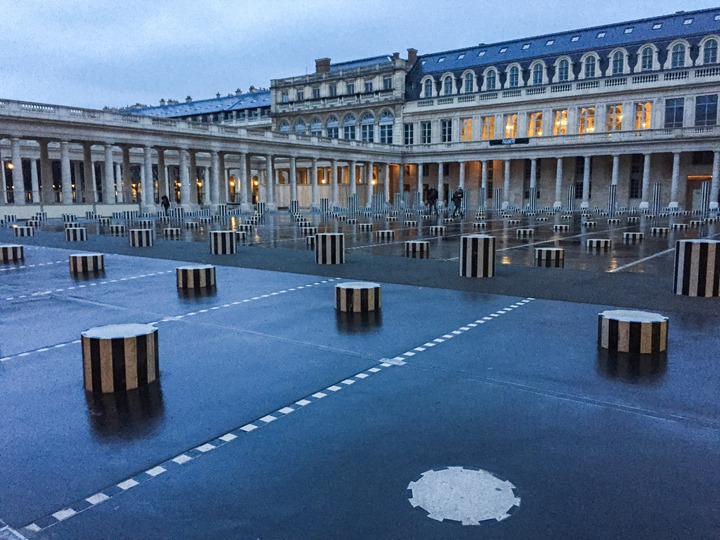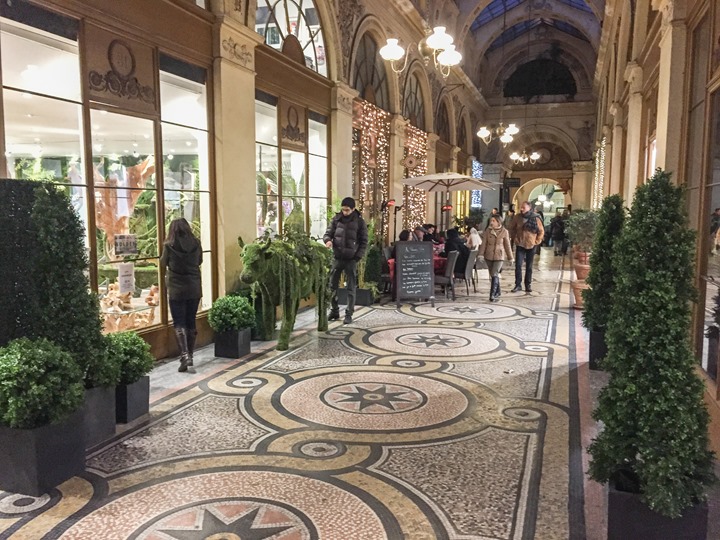 Eventually arriving at Sacré-Cœur: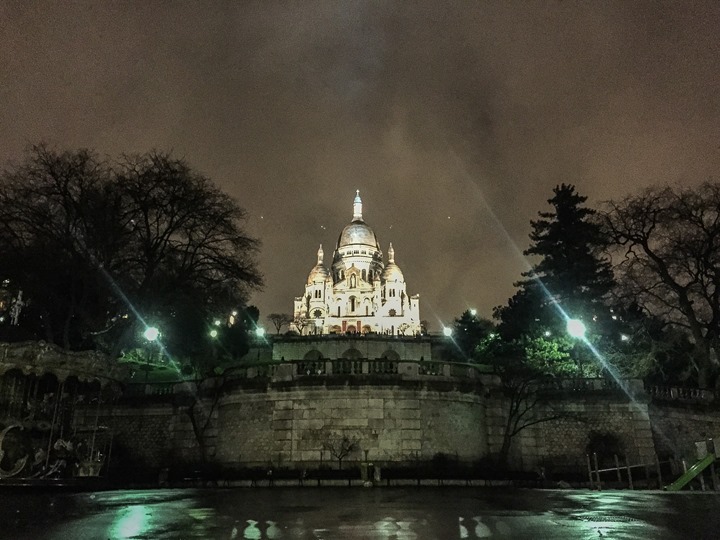 From there we wandered through the Red Light District and past Moulin Rouge.  It was just after dark, but still a bit early for the evening shows.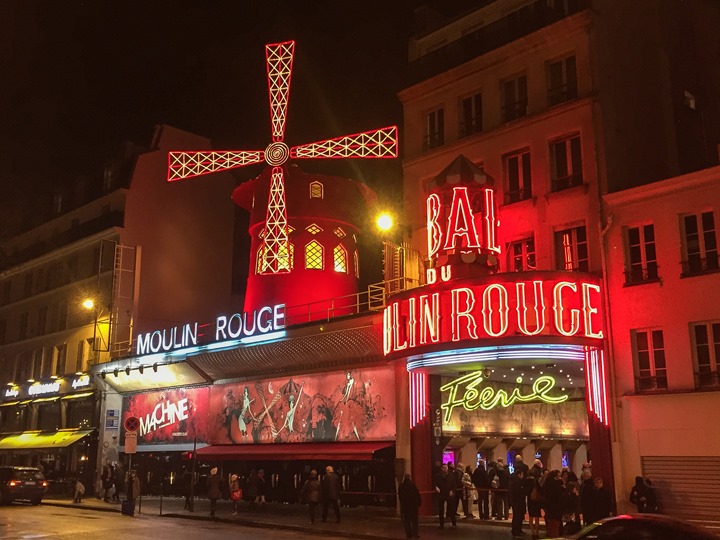 We were meeting up friends at a BBQ place called Flesh, where one of our chef friends happened to be working there that night.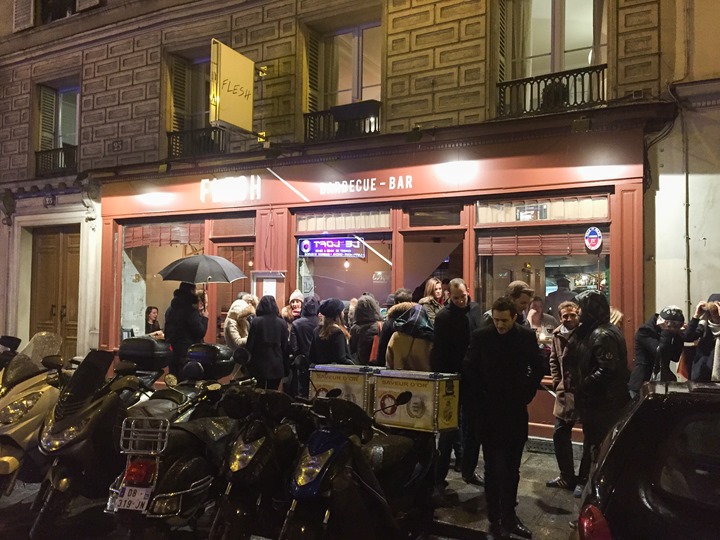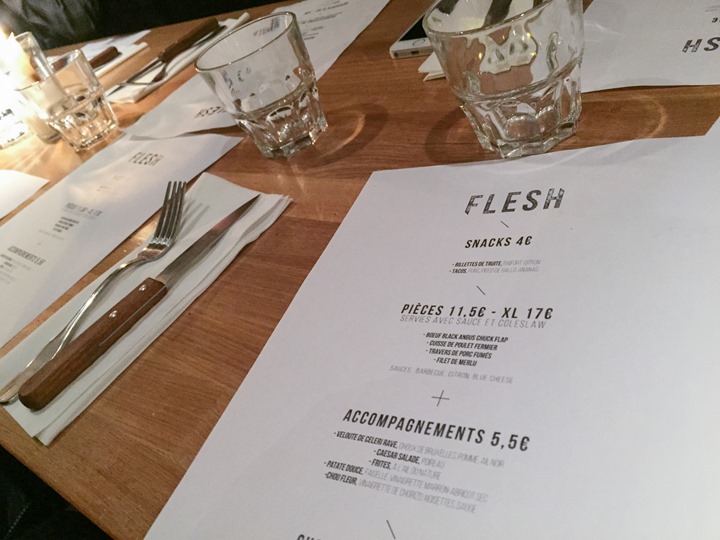 And yes, to clarify, the below is a picture of the ribs.  Seriously, each rib bone is roughly the size of a hockey stick.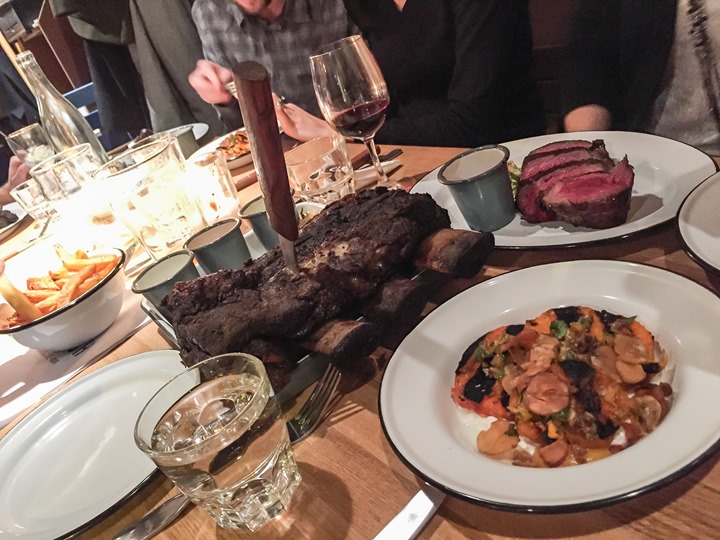 Awesome food – one we'll definitely come back to.  By the end of the night I had clocked in some 29,500+ steps.  Albeit about half of that is from the run, but still a solid day all in.
5) Watched my home team, the Seattle Seahawks in the Superbowl
Well…crap.  Seriously – you threw it?
–
Have a good week all!